Listen
Mush share new track 'Group of Death'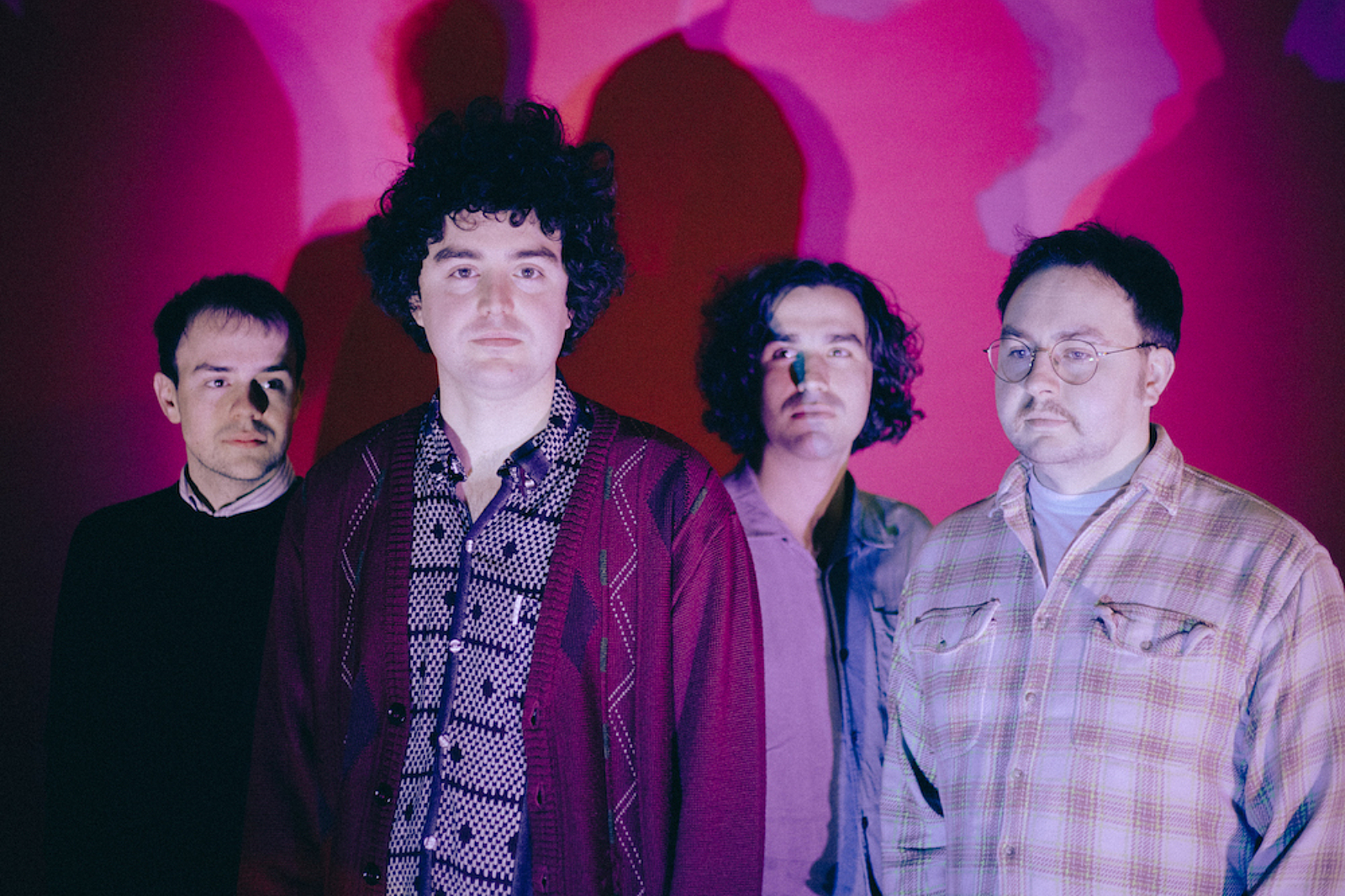 Photo: Sophie Jouvenaar
It comes ahead of the release of their new album 'Down Tools'.
With their new album 'Down Tools' arriving on 8th July via Memphis Industries, Mush are sharing new track 'Group of Death'.
"In my warped imagination it just sounds like a Paul McCartney song but it won't to others," the band's Dan Hyndman says. "I initially had the idea of doing a World Cup song called Group of Death, but by the time it was written nothing beyond the title had any relevance to football, and anyway the next world cup is in Qatar so fuck that shit."
Check it out below.
'Down Tools' Tracklisting:
1. Grief Thief
2. Karoshi Karaoke
3. Get On Yer Soapbox
4. Human Resources
5. Northern Safari
6. Dense Traffic
7. Inkblot and The Wedge
8. Group of Death
9. Groundswell
10. Interlude
11. Burn, Suffering!
12. Down Tools
See Mush live at the following dates:
JUNE
26 | Glastonbury Festival, Pilton @ William's Green Stage
JULY
08 | Leeds, UK @ Brudenell Social Club
09 | London, UK @ Rough Trade East
10 | Nottingham, UK @ Rough Trade East
SEPTEMBER
30 | Sunderland, UK @ Pop Recs
OCTOBER
01 | Glasgow, UK @ The Hug & Pint
02 | Manchester, UK @ YES (Basement)
03 | London, UK @ The Lexington
04 | Brighton, UK @ The Hope & Ruin
05 | Sheffield, UK @ Record Junkie
12 | Angers @ Joker's Pub
13 | Bordeaux @ TBA
14 | Nantes @ Le Pôle Etudiant
15 | Lyon @ Marché Gare
18 | Paris @ Point Ephémère
19 | Lille @ L'Aeronef
21 | Rotterdam @ Left Of The Dial
22 | Rotterdam @ Left Of The Dial
24 | Berlin @ Schokoladen
25 | Halle @ Hühnermanhattan
27 | Hamburg @ Aalhaus
28 | Amsterdam @ London Calling
Read More