Listen
Mykki Blanco releases new track 'Pink Diamond Bezel'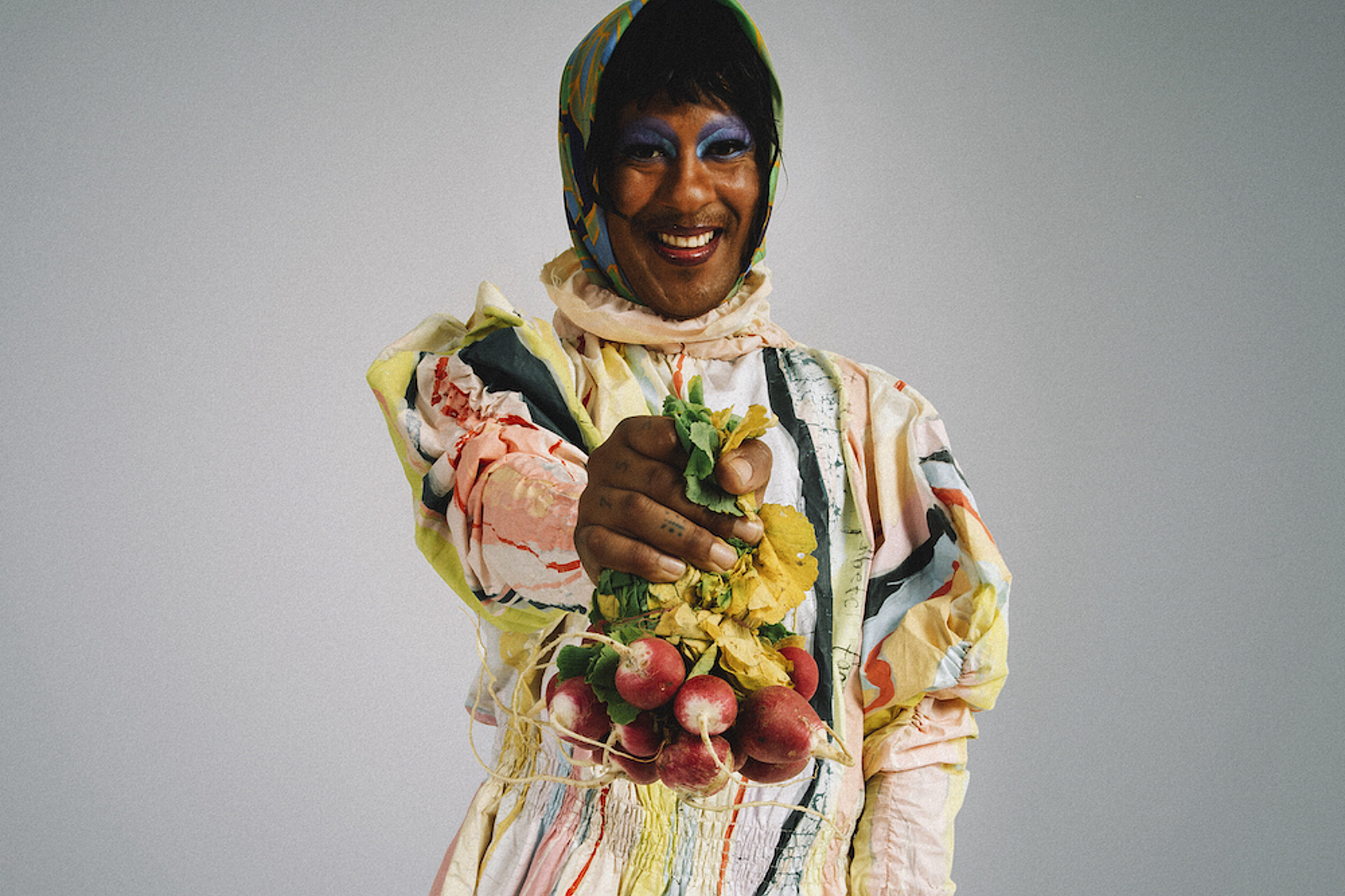 Photo: Irakli Gabelaia
Their new album, 'Stay Close To Music', is out next month.
Ahead of the release of their new album 'Stay Close To Music' on 14th October on Transgressive, Mykki Blanco is sharing their latest single 'Pink Diamond Bezel'.
"I am always hoping to create a new alchemy for my sound and for my entire career I have been experimenting with how far I can push rap - from the production to the musical choices to the inspirations," they say. 'Much of my new album and last year's 'Broken Hearts & Beautysleep' is a departure from anything I had done in the past and I hadn't really made a hip-hop track in years when I wrote 'Pink Diamond Bezel.' The song feels as if it's the love child of Pharrell Williams and The Neptunes as much as Jack White."
"When I think about the vibe of 'Pink Diamond Bezel' I imagine a stretch limousine riding through snow-capped mountains, drinking Kahula and cream with a group of friends in cashmere sweaters, very après-ski - then out of nowhere a shaman appears in the middle of the road, the car halts - a spell is cast, the road catches fire, and we're forced to kneel in supplication to the forces of nature! I had fun creating this song, it's a flirtation, it's sexy and thumping and the second half is pure psychedelic rock chaos."
Check it out now below.
'Stay Close To Music' Tracklisting:
01 - Pink Diamond Bezel
02 - Steps (feat. Saul Williams and MNEK)
03 - French Lessons (feat. ANOHNI and Kelsey Lu)
04 - Ketamine (feat. Slug Christ)
05 - Your Love Was A Gift (feat. Diana Gordon)
06 - Family Ties (feat. Michael Stipe)
07 - Your Feminism Is Not My Feminism (feat. Ah-Mer-Ah-Su)
08 - Lucky
09 - Interlude
10 - Trust A Little Bit
11 - You Will Find It (feat. Devendra Banhart)
12 - Carry On (feat. Jónsi)
13 - French Lessons [Single Version] (feat. Kelsey Lu)
See Mykki Blanco live at the following dates:
SEPTEMBER
14 - Boston, MA - TD Gardens *
16 - New York, NY - Madison Square Gardens *
NOVEMBER
29 - Heaven - London, UK
DECEMBER
02 - Trinity - Bristol, UK
03 - Mother @ Lost Lane - Dublin, Ireland
04 - G2 - Glasgow, Scotland
05 - The Cluny - Newcastle, UK
06 - YES - Manchester, UK
Read More