Out now!
New issue of DIY out now, feat. Bastille, Superfood, Foo Fighters & more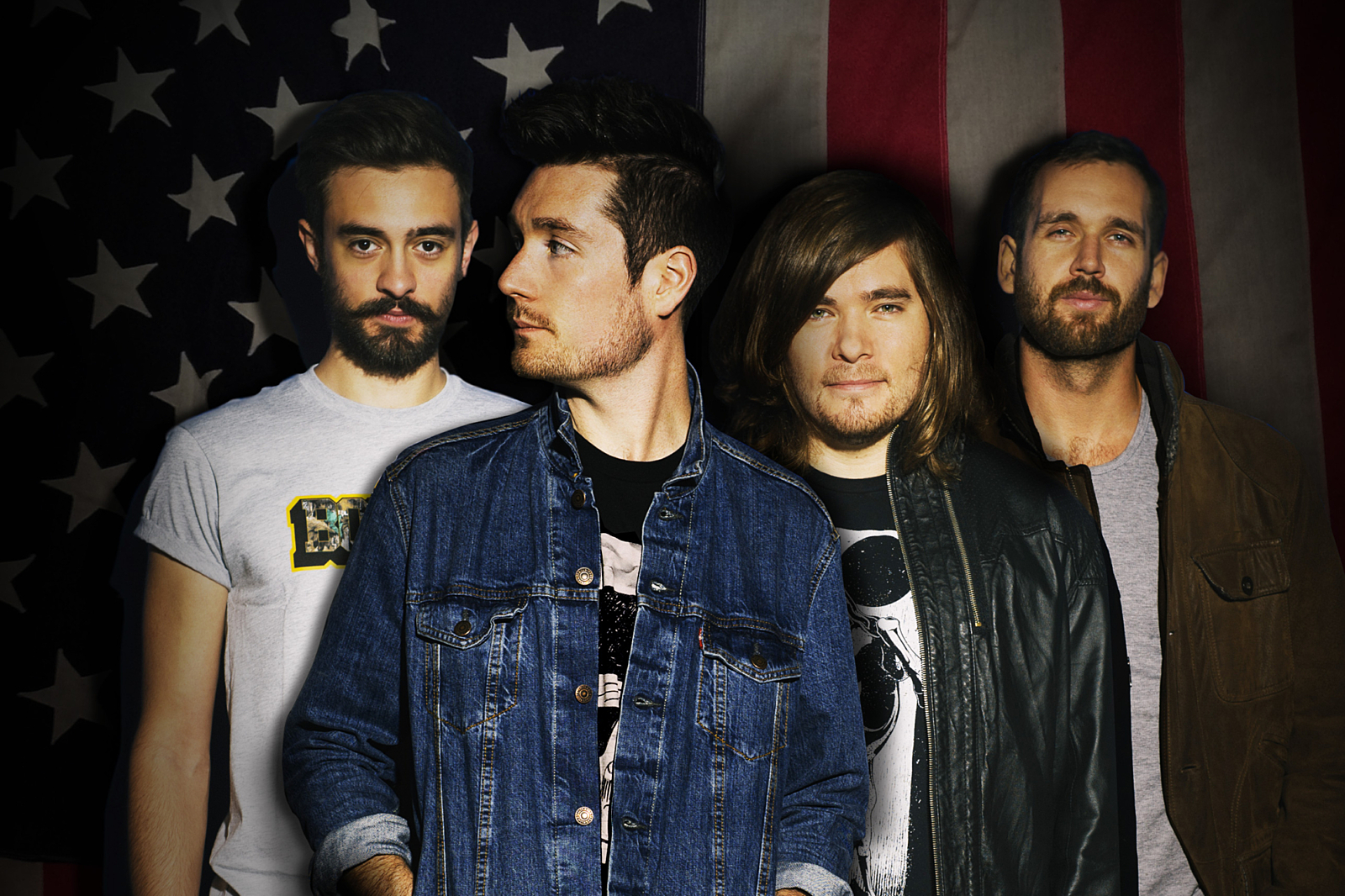 DIY is free - pick up a copy in our usual UK stockists or read online right now.
The new November 2014 issue of DIY is out now, available to read online for free, with physical copies available via all our usual stockists.
November is all about 'How to Break America', with Bastille fronting the new issue.
Dan Smith and co. front an issue that documents their hectic, unpredictable and unbelievable rise to the top Stateside. Playing to thousands night-in, night-out, conquering Saturday Night Live, visiting a NASA space station - every mad checkpoint's been reached in a heady 2014 that's gone way beyond the bonkers buzz of 'Pompeii'.
Elsewhere in the new issue of DIY, Hookworms find themselves the subjects of sudden, unexpected cult acclaim. With new album 'The Hum', they're working with an audience for the first time.
Superfood are without a doubt the UK's oddest bunch of Brummies in yonks. In response to their debut album 'Don't Say That', DIY discovers a band only just finding their feet, referring to strange but faultless methods.
Responsible for one of the year's most buzzed-about albums (and that's before you count the cat sounds), Run the Jewels get high and tell DIY about conspiracy theories and 'RTJ2'.
Ariel Pink meanwhile comes out with one of the quotes of the year: "I wanna be able to say anything I want without being held accountable for it."
Deptford Goth speaks to DIY about life after 'Life After Defo', Fryars gets past years of legal wrangling to finally release his debut album, and DIY goes on the road with Glass Animals as their surreal 2014 takes another fantastic turn, unexpected Noel Fielding meetings included.
Kiesza's gone from viral sensation to a head-turning songwriter with a special debut album up her sleeve. There's also The Xcerts, finally finding their feet with a record that speaks volumes. Deerhoof prefer to stay in their own strange circles, and that's no different this time round as they talk 'La Isla Bonita'.
Ahead of the DIY all-dayer, in Neu there's interviews with Madrid band Deers, LA sweetheart Tobias Jesso Jr. and XL-approved French-Cuban twins Ibeyi.
Reviews delivers verdicts on new albums from Foo Fighters, Superfood and loads more.
DIY's October issue is out now. Read online for free via Issuu or pick up a free physical copy from our usual UK stockists.
Subscribe to DIY now to receive all 11 issues a year to your door - whether you're a UK or international subscriber. You also get a free DIY tote bag!