#MoveToTheMusic
Nova Twins to play intimate Music Venue Trust & FREE NOW show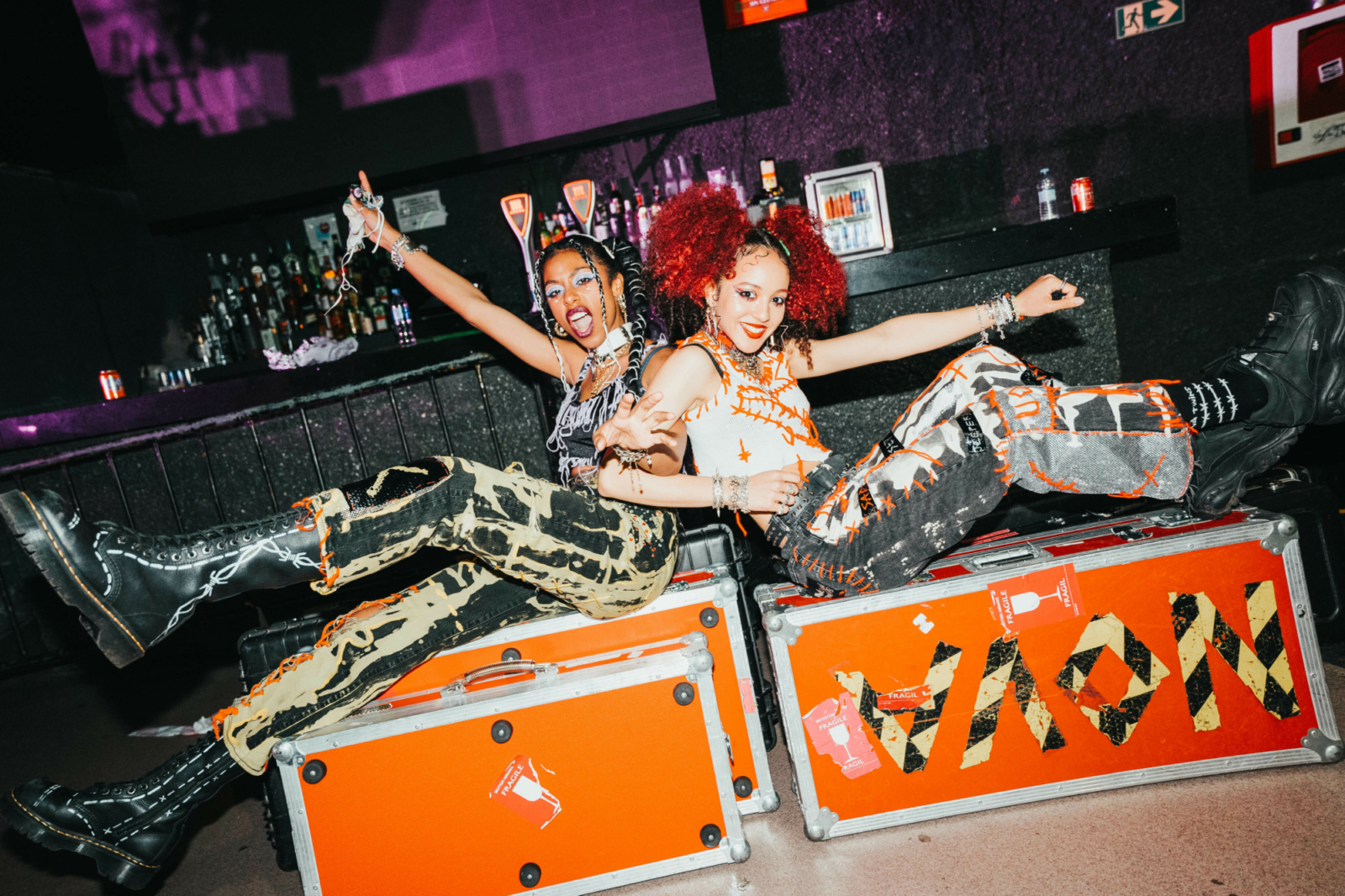 The 'Supernova' duo will take to the stage at The Lexington in London in February.
Nova Twins are the latest act to play a special one-off show for Music Venue Trust and FREE NOW.
Fresh from having their second album 'Supernova' shortlisted for the 2022 Mercury Prize with FREE NOW, the duo - Amy Love and Georgia South - will be taking to the stage at London's iconic venue The Lexington, for a very special intimate show on Wednesday 8th February.
The show is part of FREE NOW & Music Venue Trust's #MoveToTheMusic campaign, which is focussed on supporting live music in grassroots venues, and previously saw Public Service Broadcasting perform at Peckham Audio last summer, before Benjamin Clementine took to Bush Hall for two performances in December.
Speaking on the importance of grassroots venues, Nova Twins have said: "We owe so much to grassroots venues. They are the only way new bands can gain experience and start their careers! They support new artists and bring together an incredible community of local music lovers and musicians. They are essential for smaller bands touring around the UK. Without them, we don't know where we'd be today!"
Tickets for the show are now sold out.

Brought to you as part of our media partnership with FREE NOW, the mobility super app!
Move to the music with FREE NOW and get 50% off your first 2 rides with code FNXDIY22
Read More