Listen
Omega Sapien releases 'Garlic and the Mugwort: The Genesis' remix album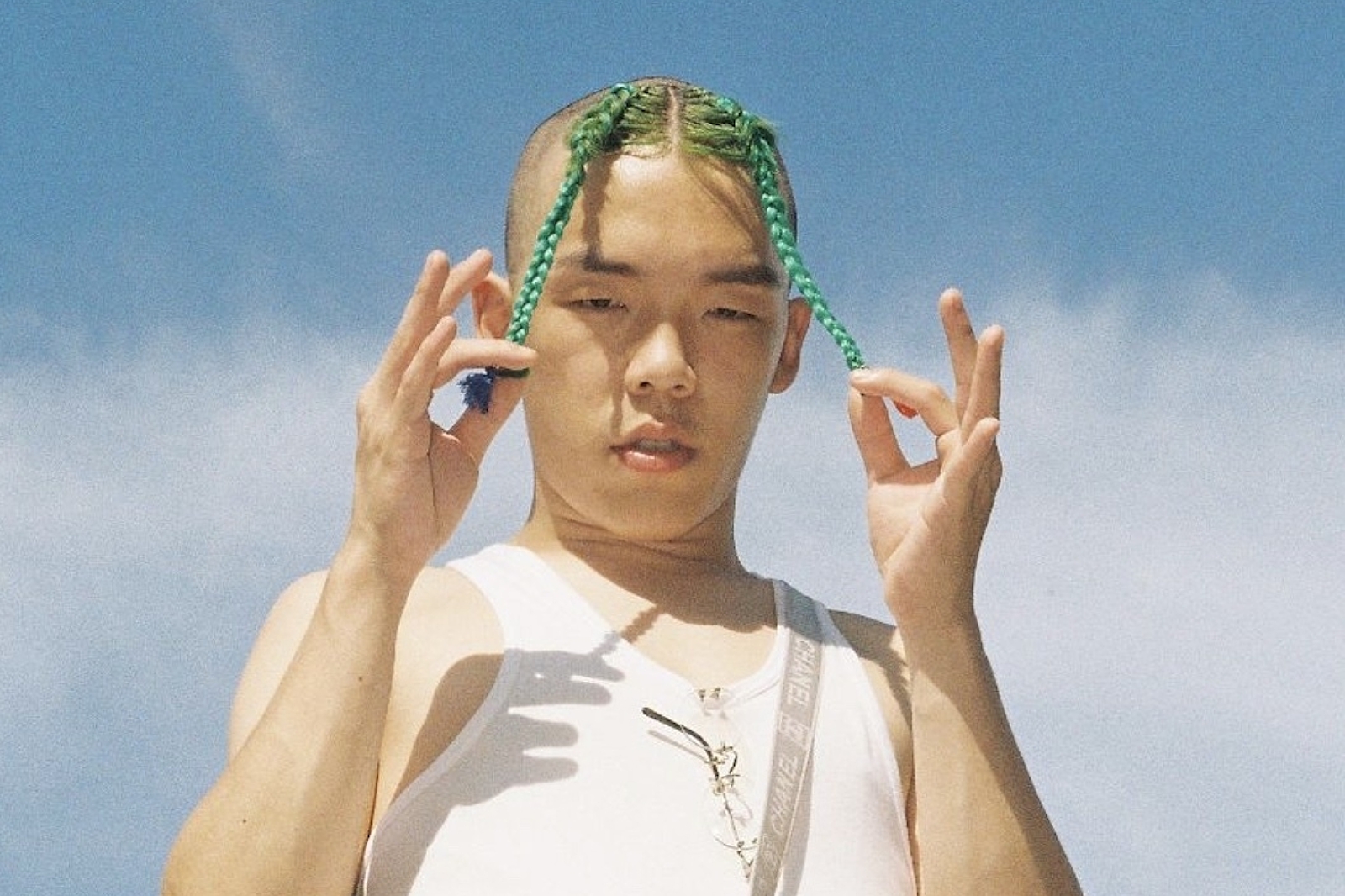 Photo: Dasmon Han
Featuring reworks of tracks from his debut 'Garlic'.
Following the release of his debut album 'Garlic' in 2020, Balming Tiger's Omega Sapien has shared new remix album 'Garlic and the Mugwort: The Genesis'.
Featuring reworkings from production team/band Machine Girl in New York, PC Music's felicita, Amsterdam via Japanese producer Golin, Mexican producer Zutzut, DJ Paypal, and Japan's foodman, Omega Sapien previously said of 'Garlic', "To briefly explain the title of the album, in an old legend story, the ancestor of Koreans is a bear who became a human after eating only garlic and mugwort for 100 days in a cave. And the bear, who became a woman, conceived the child of God. In that way, the child she gave birth to is a person named Dangun, who is now considered an ancestor of Koreans."
Check out the remix album below.
'Garlic and the Mugwort: The Genesis' Tracklisting:
1. Happycore (felicita Remix)
2. Chu Chu (Golin Remix)
3. Chu Chu (Machine Girl Remix)
4. Serenade for Mrs.Jeon (JNKYRD Remix Less Horror Edit)
5. Fireworks (Salamanda Remix)
6. WWE (Feat. Abdu Ali) (Zut Zut Remix)
7. Ah Ego! (DJ Paypal Remix)
8. Serenade for Mrs.Jeon (Foodman Remix)
9. i p t i m e (Y2K92 Remix)
See Balming Tiger live at the following dates:
MAY
02 – Budapest, HU @ Turbina Kulturális Központ
04 – Copenhagen, DK @ Rust
05 – Amsterdam, NL @ Paradiso
06 - Brussels, BE @ Les Nuits Botanique
07 – Paris, FR @ Le Pop Up!
08 – Barcelona, ES @ Laut
12 - Brighton, UK @ The Great Escape
18 – Bristol, UK @ The Crofters Rights
19 – Birmingham, UK @ Hare & Hounds
20 – Leeds, UK @ Headrow House
21 – London, UK @ Space 289
23 – Berlin, DE @ Kantine am Berghain
Read More