Watch
Panic Shack drop new track 'Meal Deal'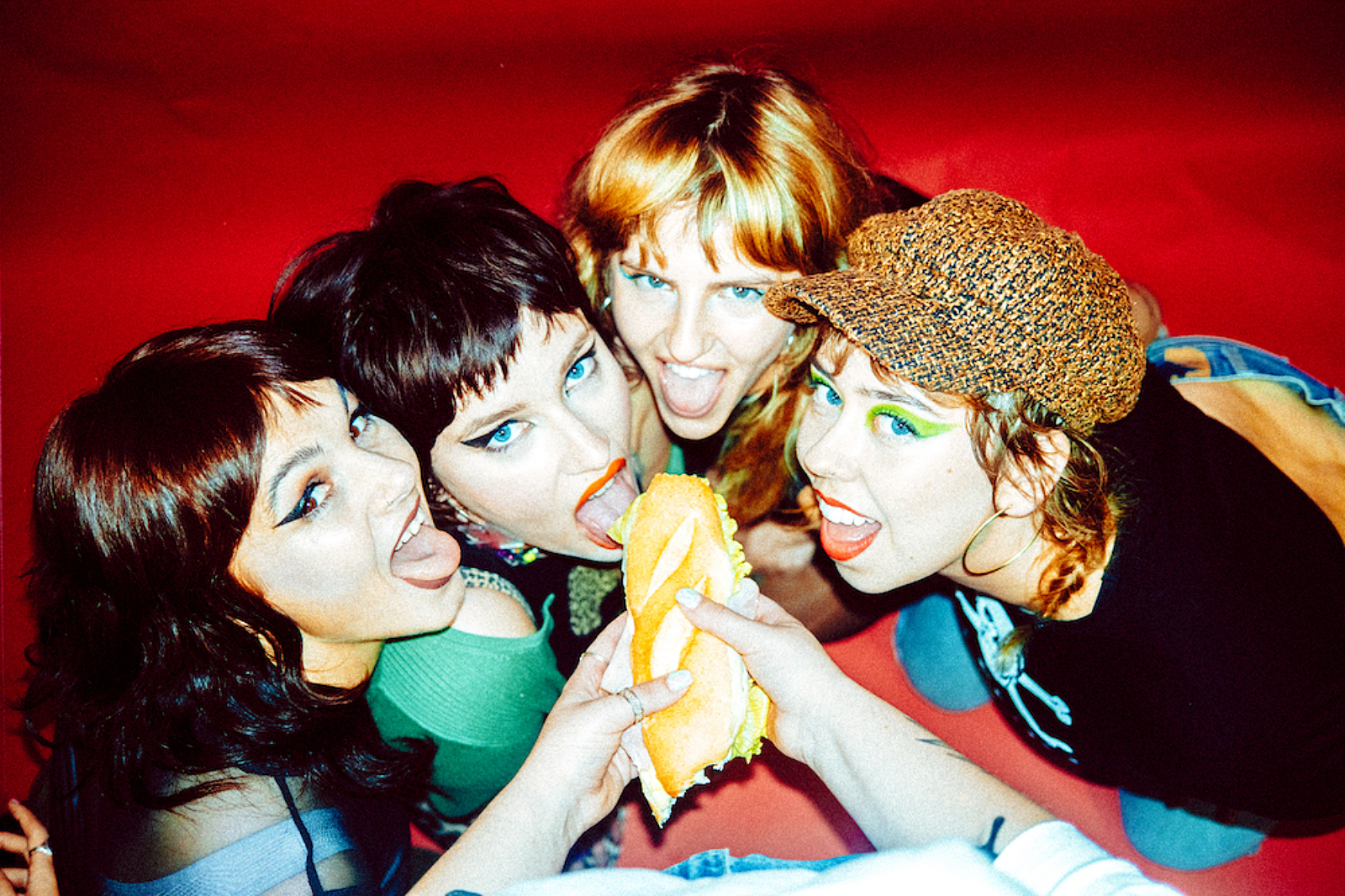 Photo: Siân Adler
It's their first new music since the release of last year's debut EP.
Following the release of their debut EP 'Baby Shack' last year, Cardiff's Panic Shack are back with new track 'Meal Deal'.
"We wrote 'Meal Deal' back in 2020," the band explain. "It was once almost an ode to the meal deal, declaring our love for our favourite combos, but since then we've got a bit more to be angry about and are annoyed that meal deals are still all we can afford.
"We would regularly get meal deals on our lunch breaks. We'd get 30 minutes to run to Boots or Tesco, have a cig and scoff it down before having to be all smiles again on the shop floor, but to keep spirits high we'd send each other our combos and rate them. For example, ready salted crisps, a ham sandwich and a water would get nil pois, obviously. We truly believe your meal deal says a lot about you.
"The new and improved version, however, is less focused on the actual meal deal itself and more towards what the meal deal represents… being skint. In true Shack style we are keeping things relatively light but still giving our two pence on the current state of living."
Accompanied by a video directed by Ren Faulkner, the band add, "We wanted the video to be rough and ready much like the sound of the song; it also gave us a few extra pennies to go towards the sandwich, crisps and drink combo that we love dearly. Being absolutely skint is pretty bleak: the message speaks for itself so we didn't want to dwell on that. We wanted to capture the fun we have when we're together, to contrast what we're talking about in the song (because god knows we need a break from the doom and gloom in the news). We hope you enjoy spending a few minutes behind the scenes on Planet Shack. (P.s don't judge the Red Bulls.)"
Check it out below.
See Panic Shack live at the following dates:
OCTOBER
13 | Norwich, UK - Wild Paths
21 | Cardiff, UK - Swn Festival
NOVEMBER
02-05 | Castellon, ES - Pro Weekend Festival
25 | Manchester, UK - O2 Ritz*
26 | Bristol, UK - Marble Factory*
27 | Cardiff, UK - Tramshed*
JANUARY
06 | Bognor Regis, UK - Rockaway Beach Festival
FEBRUARY
08 | Liverpool, UK - Jimmys
09 | Manchester, UK - YES Basement
11 | The Hague, NL - Grauzone Festival
13 | St Albans, UK - The Horn
14 | London, UK - The Lexington
15 | Tunbridge Wells, UK - The Forum
16 | Brighton, UK - The Prince Albert
17 | Bristol, UK - Strange Brew
23 | Hull, UK - Hull Central Library
24 | Glasgow, UK - Garage Attic
25 | Leeds, UK - Brudenell Social Club
26 | Nottingham, UK - Bodega
* = w/ Yard Act
Read More