Listen
Phoebe Bridgers unveils holiday single 'So Much Wine'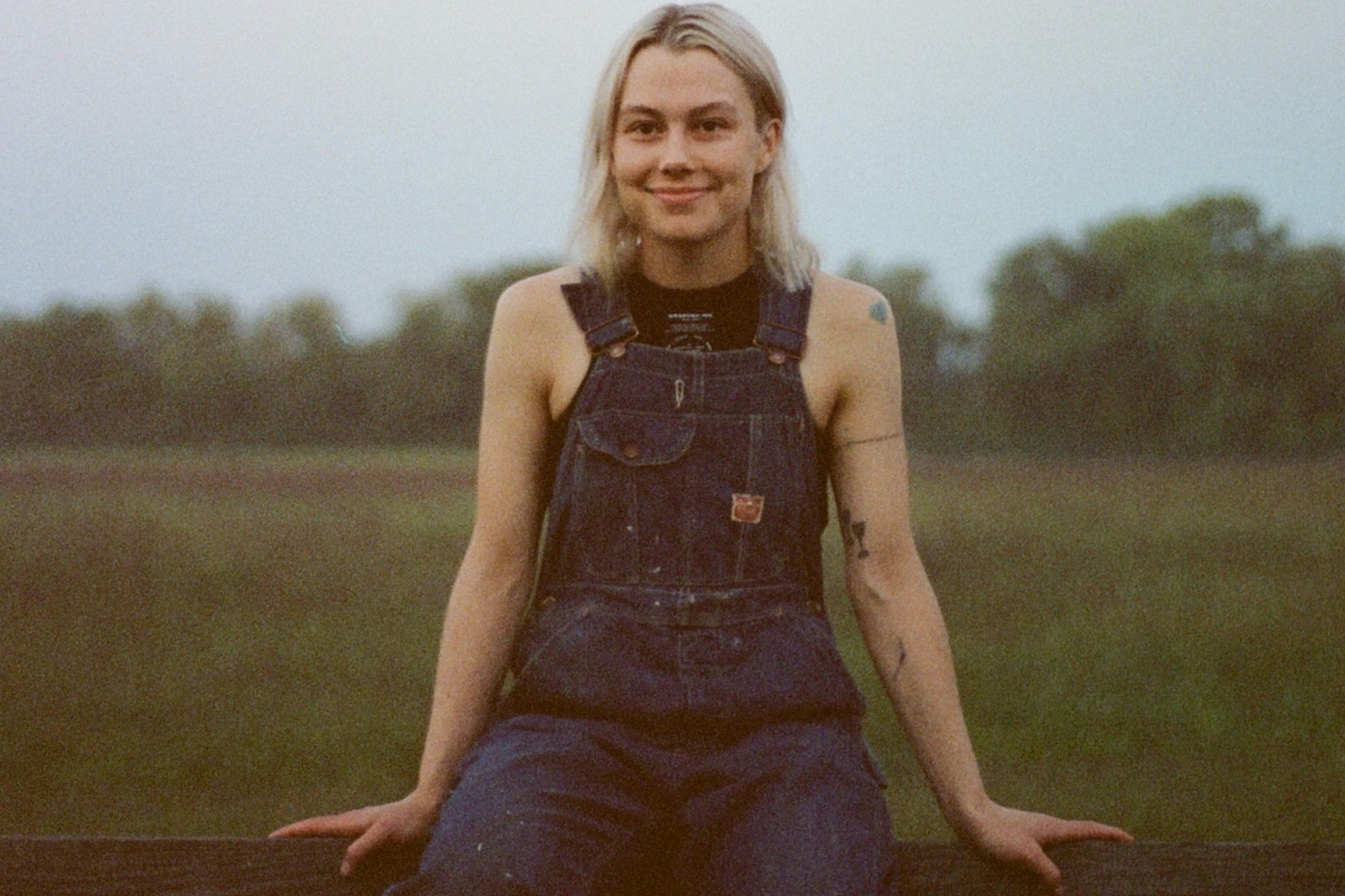 Check out her cover of The Handsome Family.
As is her annual tradition, Phoebe Bridgers has released her new holiday single 'So Much Wine'.
Proceeds from the track will be going to the Los Angeles LGBT Center, which is one of the few federally qualified health centres with providers who specialise in substance abuse treatment for lesbian, gay, bisexual, and transgender people and people living with HIV.
The track features Marshall Vore, Harrison Whitford, Sebastian Steinberg, Paul Mescal - as well as vocals, violin and whistling by Andrew Bird.
Check it out below.
See Phoebe Bridgers live at the following dates:
NOVEMBER
20 - Mexico City, Mexico - Corona Capital
JANURARY
30 - Auckland, New Zealand - Laneway Festival
FEBRUARY
04 - Brisbane, Australia - Laneway Festival
05 - Sydney, Australia - Laneway Festival
06 - Sydney, Australia - Hordern Pavilion
08 - Melbourne, Australia - Margaret Court Arena
10 - Adelaide, Australia - Laneway Festival
11 - Melbourne, Australia - Laneway Festival
12 - Perth, Australia - Laneway Festival
MAY
05 - Nashville, TN - Nissan Stadium*
06 - Nashville, TN - Nissan Stadium*
07 - Nashville, TN - Nissan Stadium*
12 - Philadelphia, PA - Lincoln Financial Field*
13 - Philadelphia, PA - Lincoln Financial Field*
14 - Philadelphia, PA - Lincoln Financial Field*
19 - Foxborough, MA - Gillette Stadium*
20 - Foxborough, MA - Gillette Stadium*
21 - Foxborough, MA - Gillette Stadium*
26 - East Rutherford, NJ - MetLife Stadium*
27 - East Rutherford, NJ - MetLife Stadium*
28 - East Rutherford, NJ - MetLife Stadium*
*supporting Taylor Swift
£21
£10
Read More