News
Pigs Pigs Pigs Pigs Pigs Pigs Pigs announce new album 'Land of Sleeper'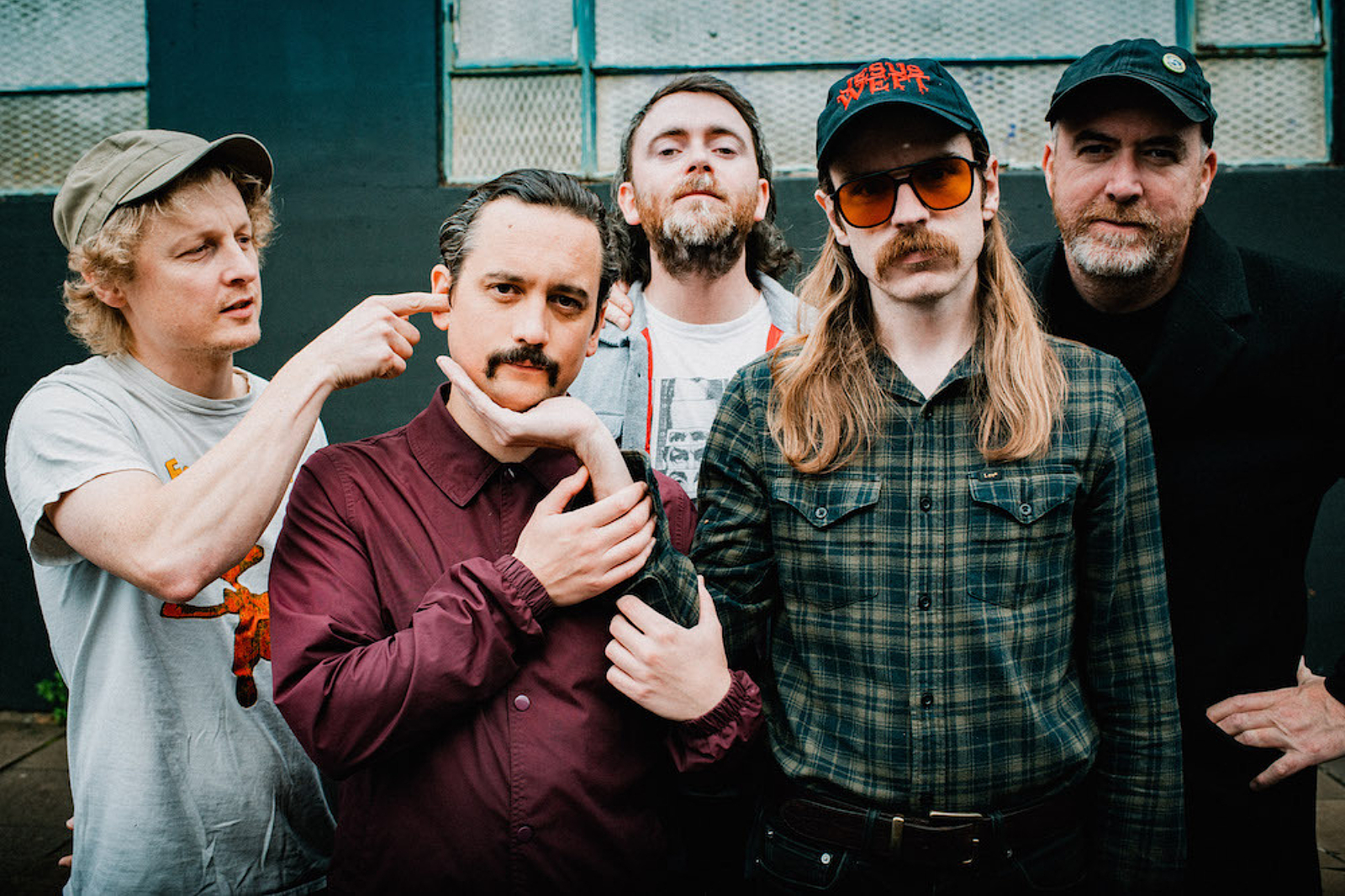 Photo: Ania Shrimpton
Check out new track 'Mr Medicine' now.
After sharing new track 'Terror's Pillow' last month, Pigs Pigs Pigs Pigs Pigs Pigs Pigs have announced that their new album 'Land of Sleeper' will be out on 17th February.
"Shouting about themes of existential dread comes very naturally to me, and I think because I'm aware of that in the past I've tried to rein that in a little," vocalist Matt Baby says. "There's definitely moments on this album where I took my gloves off and surrendered to that urge."
"I know from my perspective, I was trying to write some much heavier and darker music," continues guitarist and producer Sam Grant. "But this was an aim more as a counterpoint to earlier material, as opposed to any sort of political or social commentary. I still very much see these heavier moments as musically euphoric, and emotionally cut loose or liberating."
"For obvious reasons, the anticipation for the writing of 'Land of Sleeper' was unlike anything we'd felt before," guitarist Adam Ian Sykes adds. "These sessions were an almost religious experience for me. It felt like we were working in unison, connected to some unknowable hive mind."
"Writing and playing music is often surprising and revealing, it can be like holding up a mirror and seeing things you didn't expect to see," drummer Ewan Mackenzie notes. "For me, the darker tracks on the record hold in common a determination not to lose faith, despite the odds."
Check out newest single 'Mr Medicine' below.
'Land of Sleeper' Tracklisting:
1. Ultimate Hammer
2. Terror's Pillow
3. Big Rig
4. The Weatherman
5. Mr Medicine
6. Pipe Down!
7. Atlas Stone
8. Ball Lightning
See Pigs Pigs Pigs Pigs Pigs Pigs Pigs live at the following dates:
FEBRUARY
23 / Gateshead / The Sage
24 / Edinburgh / The Liquid Rooms
25 / Kendal / The Brewery
26 / Lincoln / Lincoln Drill Hall
MARCH
02 / Cambridge / Junction
03 / Ipswich / The Baths
04 / Hastings / The Crypt
05 / Leicester / O2 Academy
APRIL
13 / Milton Keynes / The Craufurd Arms
14 / Stoke-on-Trent / The Sugarmill
15 / Hebden Bridge / Trades Club
16 / Stockton on Tees / Georgian Theatre
20 / York / The Crescent
21 / Newport / Le Pub
22 / Portsmouth / Wedgewood Rooms
23 / Hertford / Hertford Corn Exchange
Read More