Watch
Pigs Pigs Pigs Pigs Pigs Pigs Pigs share new track 'Terror's Pillow'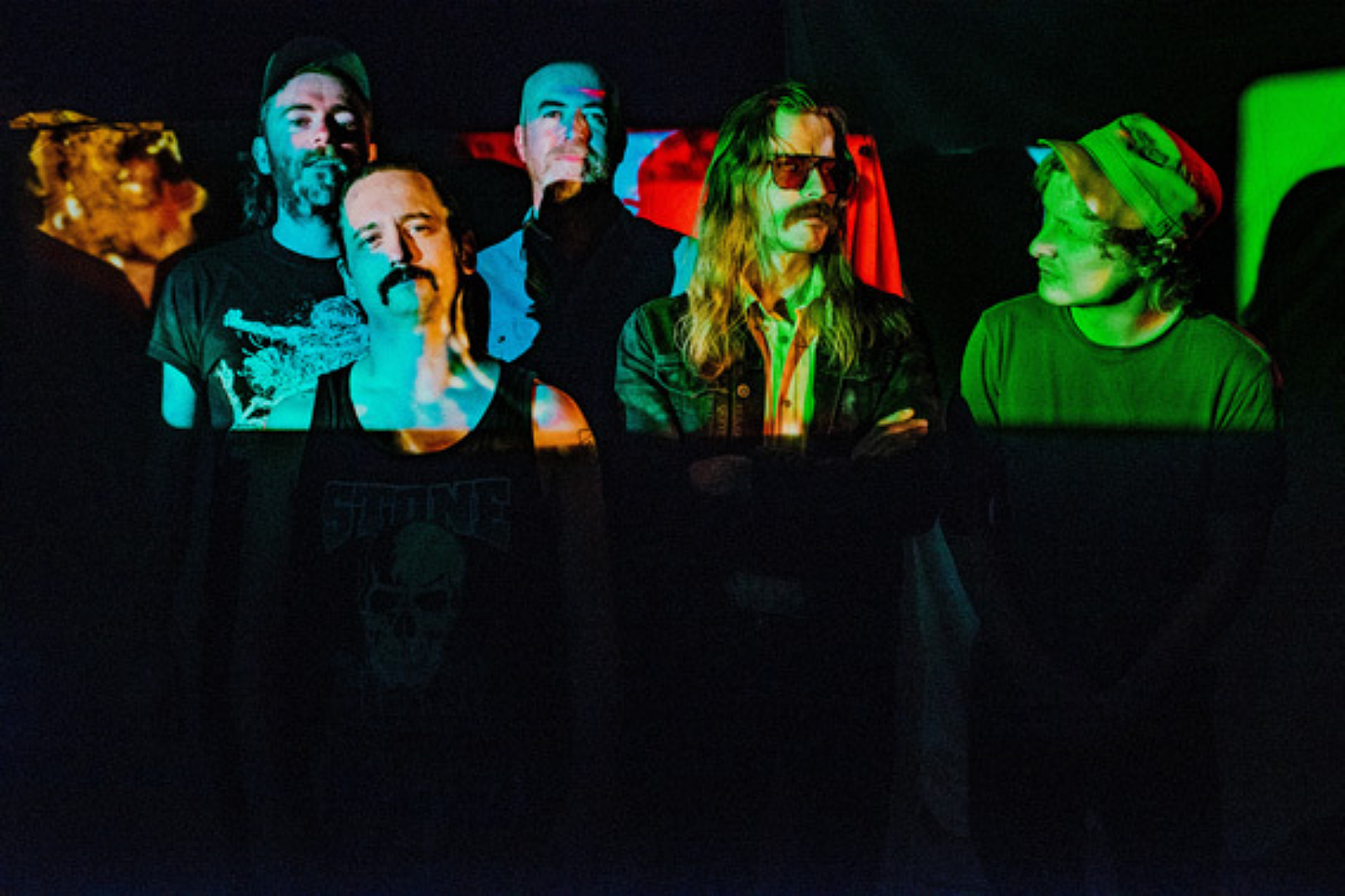 Photo: Ania Shrimpton
They've also announced a UK tour for next year.
Pigs Pigs Pigs Pigs Pigs Pigs Pigs have shared a live video of new track 'Terror's Pillow', performed in "their spiritual home" of Blank Studios.
The band released their last album 'Viscerals' in 2020. In our review, we said, "Newcastle's Pigs Pigs Pigs Pigs Pigs Pigs Pigs have never been a band to do things by halves: their combination of crunching riffs and full-throated vocals created such a potent blend on 2018's 'King of Cowards', that they went a good few steps beyond just being a cult favourite. Now they have returned with third album 'Viscerals' a record that improves on their second effort, placing them in a strong position to break through even further."
Check out 'Terror's Pillow' and their newly announced UK tour dates below.
See Pigs Pigs Pigs Pigs Pigs Pigs Pigs live at the following dates:
FEBRUARY
23 / Gateshead / The Sage
24 / Edinburgh / The Liquid Rooms
25 / Kendal / The Brewery
26 / Lincoln / Lincoln Drill Hall
MARCH
02 / Cambridge / Junction
03 / Ipswich / The Baths
04 / Hastings / The Crypt
05 / Leicester / O2 Academy
APRIL
13 / Milton Keynes / The Craufurd Arms
14 / Stoke-on-Trent / The Sugarmill
15 / Hebden Bridge / Trades Club
16 / Stockton on Tees / Georgian Theatre
20 / York / The Crescent
21 / Newport / Le Pub
22 / Portsmouth / Wedgewood Rooms
23 / Hertford / Hertford Corn Exchange
Read More