DIY Alive 2022
Shame, Lily Moore, Matt Maltese, Du Blonde & loads more announced for DIY Alive 2022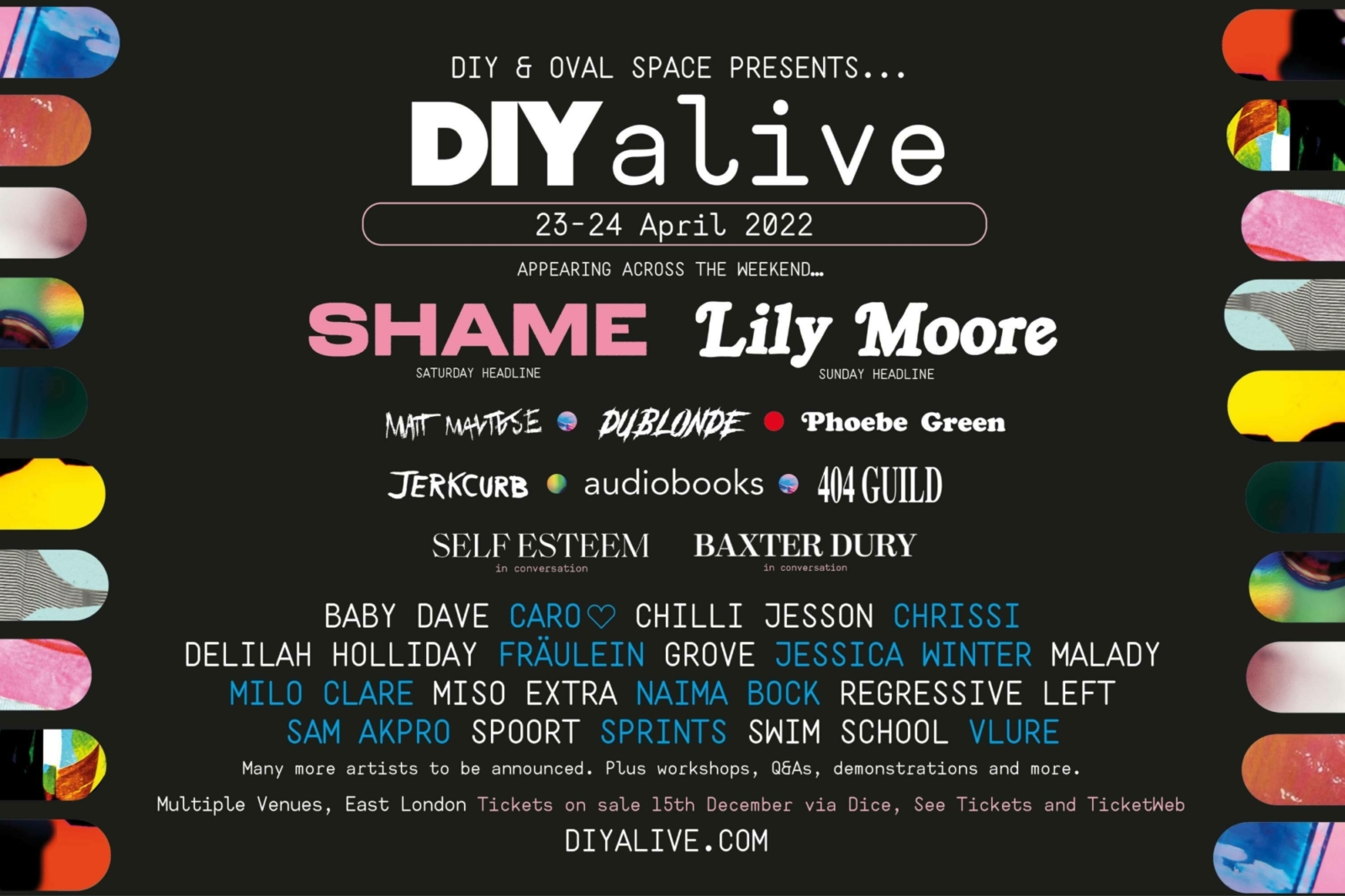 That's right! DIY are putting on our very own festival - packed with live performances, workshops and talks - in April next year.
Get ready for it… DIY are officially putting on a festival next year! That's right: we're teaming up with Oval Space to bring you DIY Alive, taking place on 23rd and 24th April 2022, across various venues in East London.
What's more, today we're announcing that incendiary South Londoners Shame, and incredible singer-songwriter Lily Moore are going to be headlining the Saturday and Sunday evenings respectively.
Other acts set to perform across the weekend include Du Blonde, Phoebe Green, Matt Maltese, Jerkcurb, 404 Guild, as well as a host of incredible new artists such as Delilah Holliday, Miso Extra, Chilli Jesson, Sprints, Malady and Chrissi - with more to be announced soon!
DIY Alive isn't just about the performances though: our multi-venue event will also give attendees a chance to get a glimpse of DIY's world as a whole. A weekend of live music, talks, workshops and more, bringing the spirit of DIY Magazine to the heart of East London, it's designed to give people the opportunity celebrate new music and explore the creative industries surrounding it.
While details of workshops will arrive in the new year, we're properly thrilled to announce that two DIY favourites - one of which, a recent cover star - will be joining us for special 'In Conversation With' live interview sessions: the incredible Baxter Dury, and 2021's pop star du jour, Self Esteem!
Tickets for DIY Alive go on sale tomorrow at midday, and we'll be offering a very limited run of discounted early bird tickets too (don't say we never treat you!) so be quick! Tickets are available for each day, or for the weekend, and will be available from DICE, SeeTickets and TicketWeb.
Check out the full line-up below! We can't wait to see you there.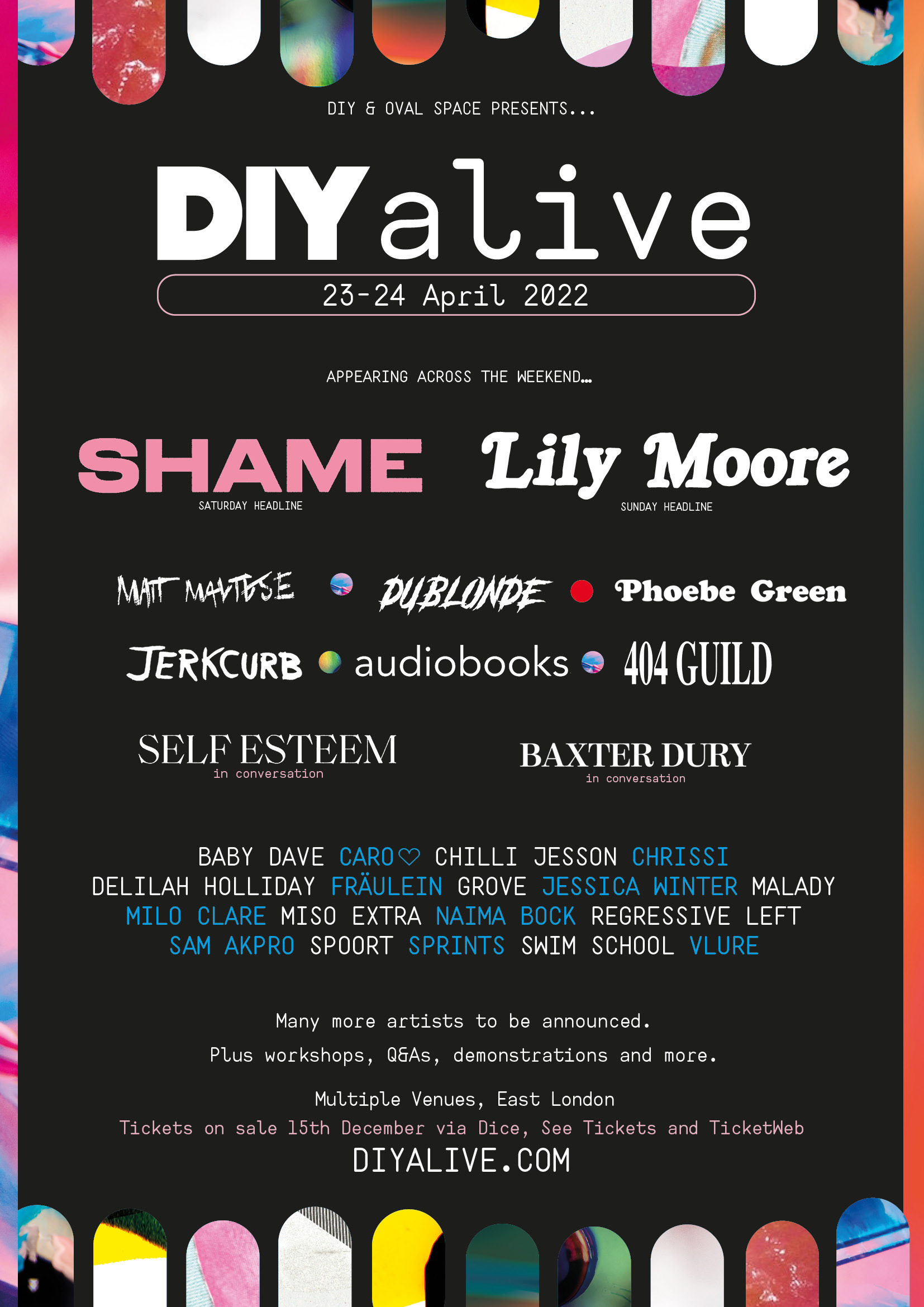 Read More