Watch
Sinead O'Brien reveals new track 'Like Culture'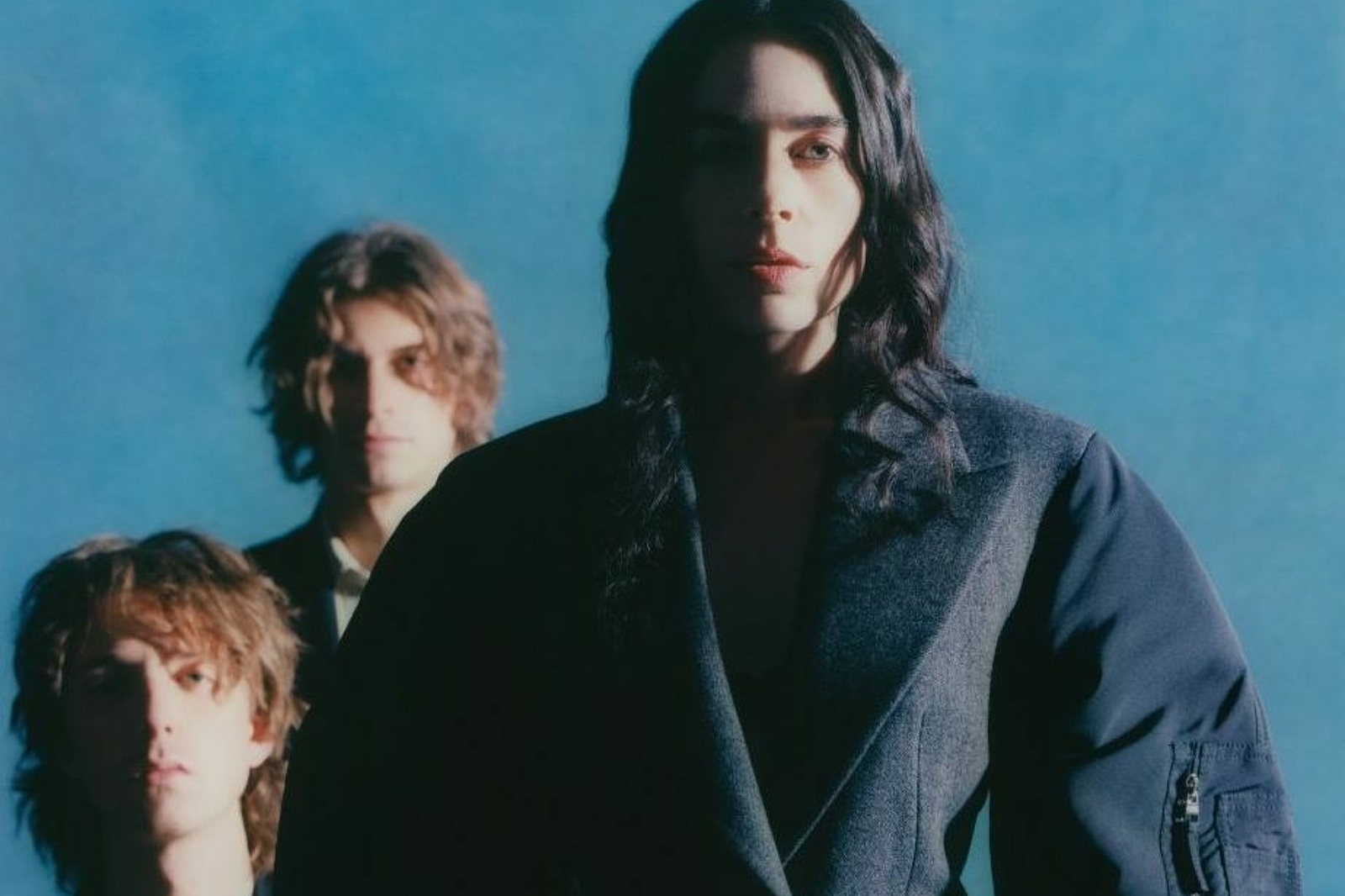 Photo: Chloe le Drezen
Her debut album arrives on Friday.
Ahead of the release of her debut album 'Time Bend And Break The Bower' this Friday, 10th June, Sinead O'Brien is sharing new track 'Like Culture'.
"Like Culture is part memory, part experience but it's never nostalgic," Sinead says. "I worked from memory, splicing and intercutting it with scenes or mantras from my present. I look ahead and behind, banging the two together. Part of this stems from a poem I wrote in Paris in 2012 called 'Limerick, slightly with you'. It's a coming-of-age story where there's this rising tension, a disquiet beginning to bubble; the wars of youth. And once that started - it never stopped. You realise you're never done looking, growing. The dance floor as a space and an image imprinted on me; the significance it holds for the individual, the group and culture. I wanted to create a really gritty piece where the dance floor and nightlife come as the saving response to that panicky call of youth. You feel the urge to live emotionally, the need to seek connection, contact. There's desperate love, there's wanting, kissing in the booth, on the floor.
"'Growing together, like culture'; Under compression and circumstance, things merge, grow and cultivate.
"But it's also about who you become in that setting, how that unfolds."
Check it out now below.
'Time Bend And Break The Bower' Tracklisting:
1. Pain Is The Fashion Of The Spirit
2. Salt
3. Girlkind
4. End Of Days
5. Like Culture
6. The Rarest Kind
7. Holy Country
8. Spare For My Size, Me
9. There Are Good Times Coming
10. Multitudes
11. Go Again
See Sinead O'Brien live at the following dates:
JUNE
06 - Primavera, Al La Ciutat Barcelona
10 - Album Instore: Banquet, Kingston
12 - St Anne's Park, Dublin (Duran Duran Support)
14 - Album Instore : Rough Trade Nottingham
15 - Album Instore : Rough Trade Bristol
16 - Album Instore : Rough Trade East
17 - Album Instore : Resident Brighton
17 - 19 - Body & Soul, Ballinlough Castle, Ireland
24 - 26 - Glastonbury Festival
JULY
02 - Europavox Festival, France
29 - 31 - All Together Now, Co Waterford, Ireland
AUGUST
11 - 13 - Haldern Pop Festival, Germany
10 - 23 -Winterthurer Musikfestwochen 2022 , Stadtkirche, Winterthur, Switzerland
SEPTEMBER
01 - 04 - End Of The Road Festival, Larmer Tree Gardens, Wiltshire
15 - Le Grand Mix, Tourcoing, France
16 - Le Point Éphémère, Paris, France
17 - Rotown, Rotterdam, Netherlands
18 - Paradiso Noord, Amsterdam, Netherlands
20 - Cassiopeia, Berlin, Germany
21 - Loppen, Copenhagen, Denmark
22 - Obaren, Stockholm, Sweden
25 - Bumann & SOHN, Cologne, Germany
26 - Trix, Antwerp, Belgium
OCTOBER
09 - Cluny 2, Newcastle, UK
10 - King Tuts Wah Wah Hut, Glasgow, UK
11 - Brudenell Social Club, Leeds, UK
12 - Deaf Institute, Manchester, UK
14 - Bodega, Nottingham, UK
15 - Future Days, The Crossing, Birmingham, UK
17 - Lafayette, London, UK
19 - Green Door Store, Brighton, UK
20 - Ramsgate Music Hall, Ramsgate, UK
21 - Loppen, Copenhagen, Denmark
26 - Cyprus Avenue, Cork, Ireland
27 - Whelans, Dublin, Ireland
28 - Black Box, Belfast, UK
29 - Dolans Warehouse, Limerick, Ireland
NOVEMBER
14 - Roundhouse, London *
17 - O2 Academy, Sheffield *
24 - O2 City Hall, Newcastle *
27 - Gig: Corn Exchange, Cambridge *
28 - O2 Academy, Birmingham *
29 - Gig: Guildhall, Southampton *
30 - Gig: Brighton Dome, Brighton *
* w/ Belle and Sebastian
Read More