Premiere:
So Pitted get dirty and deranged on debut album 'neo'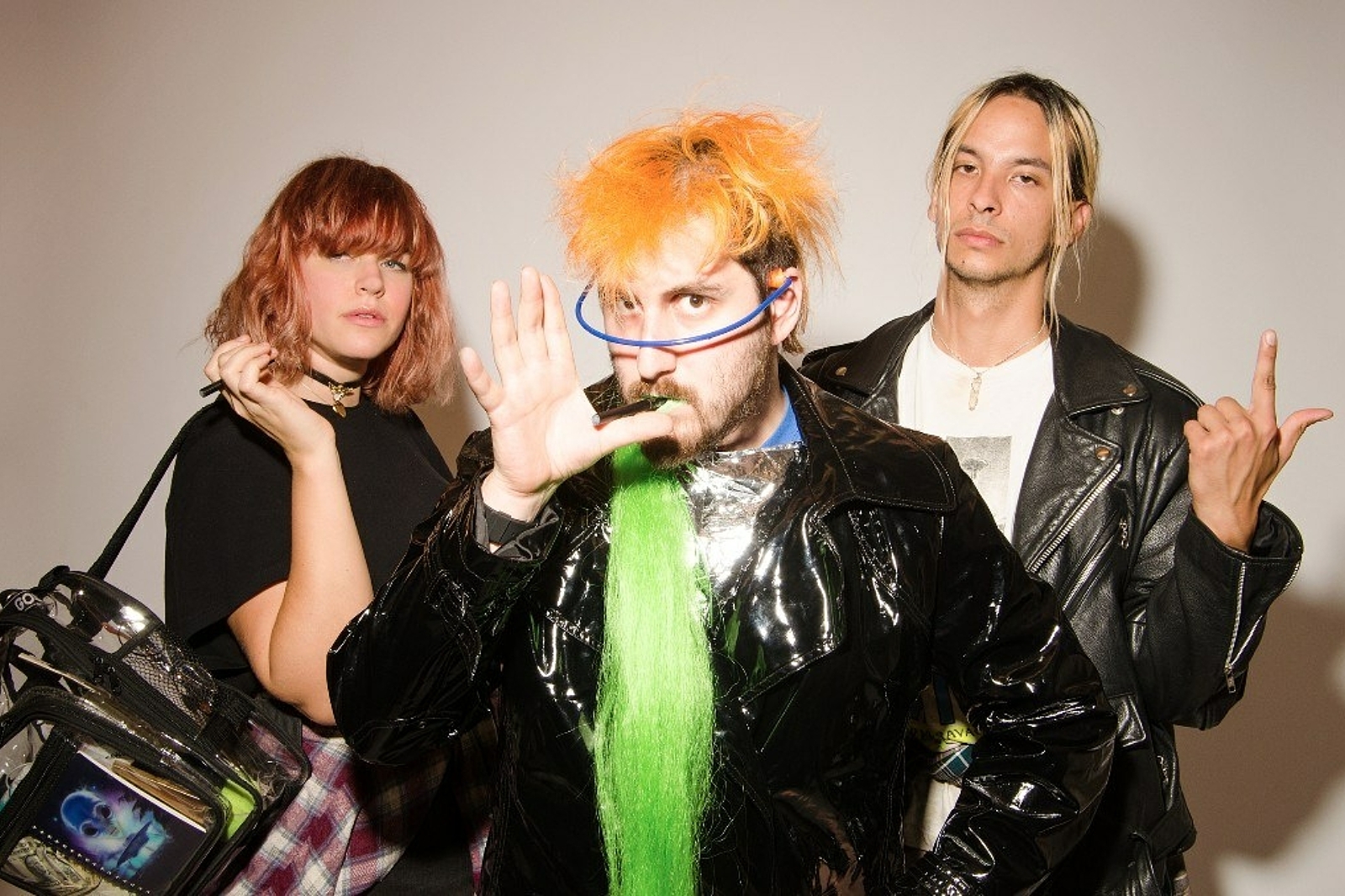 The Sub Pop signings take grunge into a new millennia on their debut full-length, streaming on DIY ahead of its release next week.
Seattle-based and signed to Sub Pop, there's a certain set of associations that So Pitted are likely to be lumped with from the off. That ever-more meaningless 'grunge' tag be damned though - on debut album 'neo', So Pitted fashion their own brand of crunching, gnarled madness out of the sludge and darkness of their minds.
Streaming below in full ahead of its release next week, it's a deranged trip down a psychedelic new wave of heavy, heady guitar music. The trio fashion a noise that's "maddeningly loud, loosely formed, disgusting like a romantic weekend trip down the local sewers," as we peg in our review - it's a captivating first look at a band who are sure to carry on forging their own dirt path.
Get the first listen of 'neo' below, exclusively on DIY. It's released next Friday 19th January via Sub Pop - pre-order a copy for yourself here. So Pitted play the following dates:
FEBRUARY
19 Seattle, WA, Everyday Music
20 Vancouver, BC, Alf House
25 San Francisco, CA, Noise Pop / Brick & Mortar Music Hall

MARCH
04 Paris, FR, La Mecanique Ondulatoire
05 Amsterdam, NL, Butcher's Tears
07 London, UK, Shacklewell Arms
08 Leeds, UK, Brudenell Games Room
09 Brighton, UK, Green Door Store
10 Lille, UK, La Peniche
11 Brussells, BE, Homeplugged
12 Berlin, DE, West Germany
15-20 Austin, TX, SXSW
23-25 Boise, ID, Treefort Music Fest
26 Missoula, MT, The Palace
27 Spokane, WA, The Bartlett
Read More