Watch:
Speedy Ortiz are back! New album 'Twerp Verse' is out in April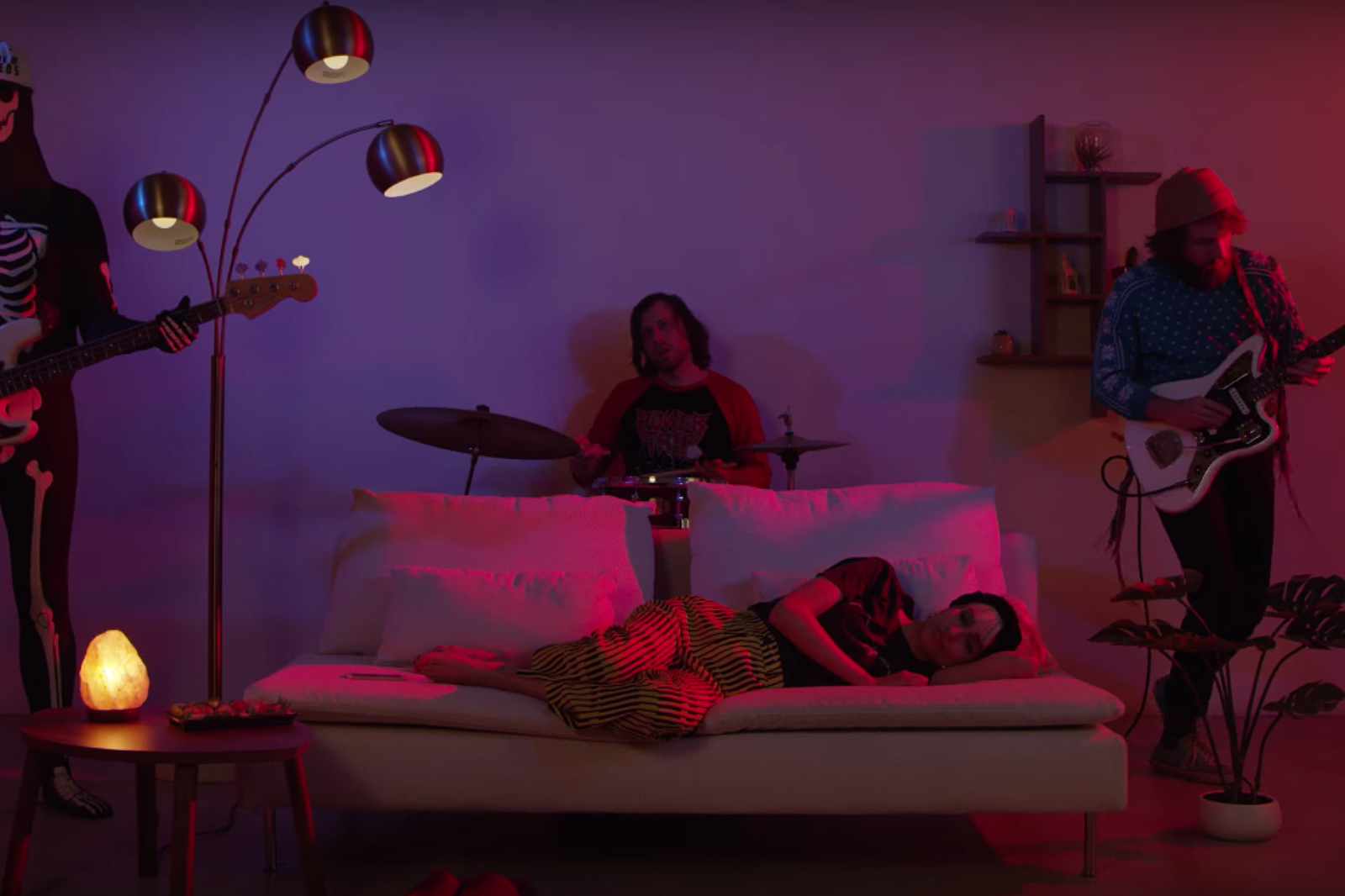 They're previewing their first album in three years with 'Lucky 88'.
Speedy Ortiz are officially back, back, back. After telling DIY that work was underway on the follow-up to 'Foil Deer' towards the end of 2016, the band have announced their third album.
'Twerp Verse' - out on 27th April via Carpark Records - marks Speedy's first album in three years. In between Speedy albums lead vocalist Sadie Dupuis has been focusing on her pop project Sad13, and put out her debut solo album 'Slugger' in 2016.
First taster 'Lucky 88' hasn't exactly twisted the dial to full gaudy pop capacity, but it's a crisper proposition than previous Speedy Ortiz material, lyrical wit rising to the fore. And the slime-splattered video, meanwhile, is rammed with kitschy setups, delivery sushi, instant dates, and pretty much everything you could ever want at the push of a single button.
"You need to employ a self-preservational sense of humor to speak truth in an increasingly baffling world," Sadie Dupuis says in a press release, speaking about their new album's title. "I call it a 'twerp verse' when a musician guests on a track and says something totally outlandish — like a Lil Wayne verse — but it becomes the most crucial part. This record is our own twerp verse, for those instances when you desperately need to stand up and show your teeth."
Watch the new video for 'Lucky 88' below.