Watch
Superorganism share new video for 'Solar System'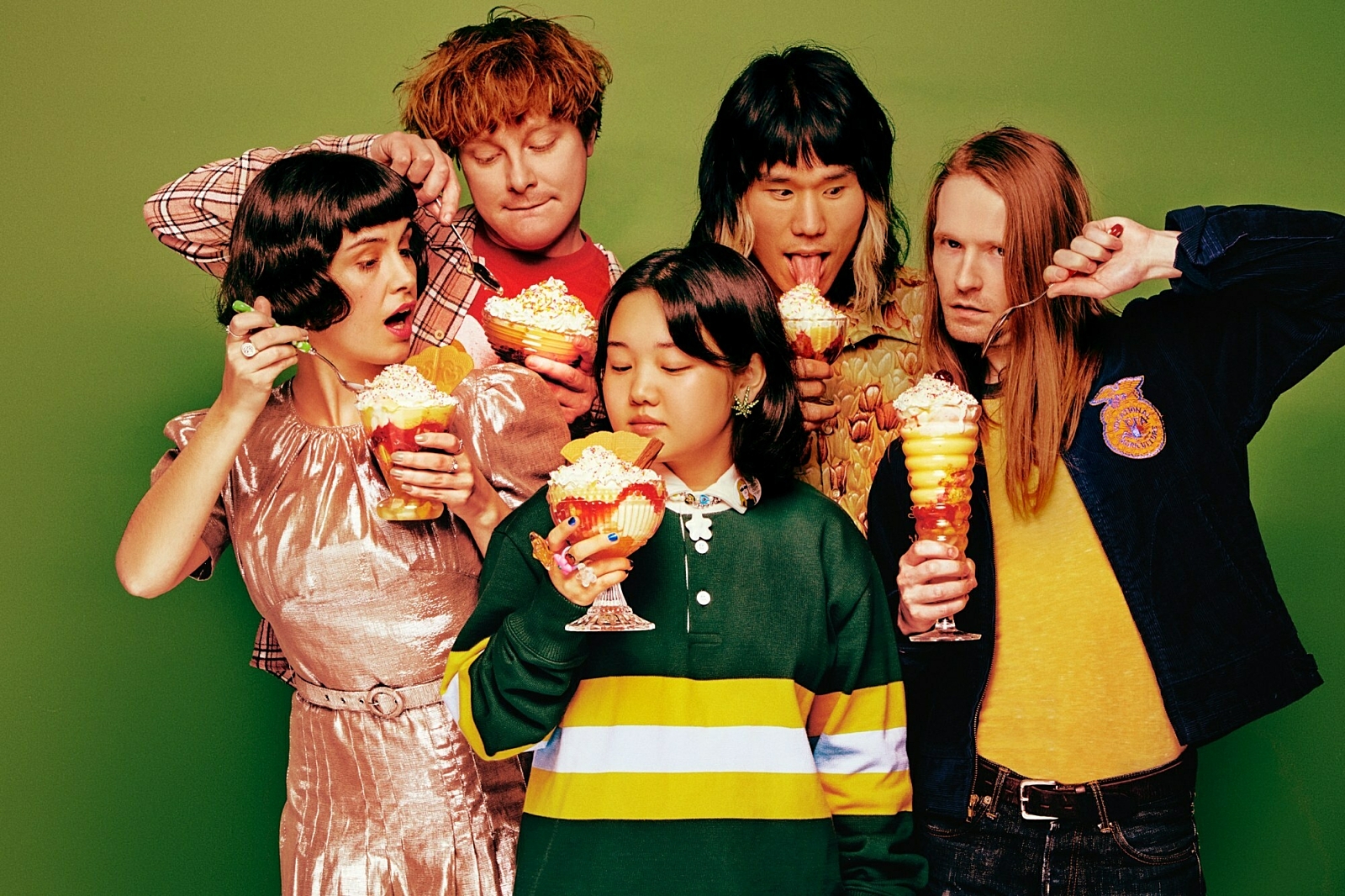 Photo: Jack Bridgland
The band have shared the new clip ahead of their UK tour next month.
Following the release of their second album late last this month, Superorganism have shared their new video for 'Solar System'.
The track - which also features CHAI, Boa Constrictors & Pi Ja Ma - gets taken from their recently-released record 'World Wide Pop' and now comes accompanied by a gloriously trippy clip.
Talking about the song, the band's Orono says: "This song is about desperately praying to some sort of higher being, in this case the solar system/the universe and features friends Joe Astle of Boa Constrictors and CHAI." Harry adds: "This feels like a bit of a centrepiece for the record. None of us are religious, but there is a lot of beauty in feeling small sometimes. We got Axel from Pi Ja Ma, and his son Paul, to read a little poem about the passage of progress and time from different ends of the human experience. Almost like they're the same person making these observations from the bookends of a life."
The video also lands ahead of the band's upcoming run of UK shows, which start next month. Watch the video for 'Solar System', and check out their UK shows, below.
SEPTEMBER
16 Chalk, Brighton
17 Belgrave Music Hall, Leeds
18 SWG3 Warehouse, Glasgow
20 Gorilla, Manchester
21 Scala, London
Read More