Watch
Surfbort reveal 'Lot Lizard 93' video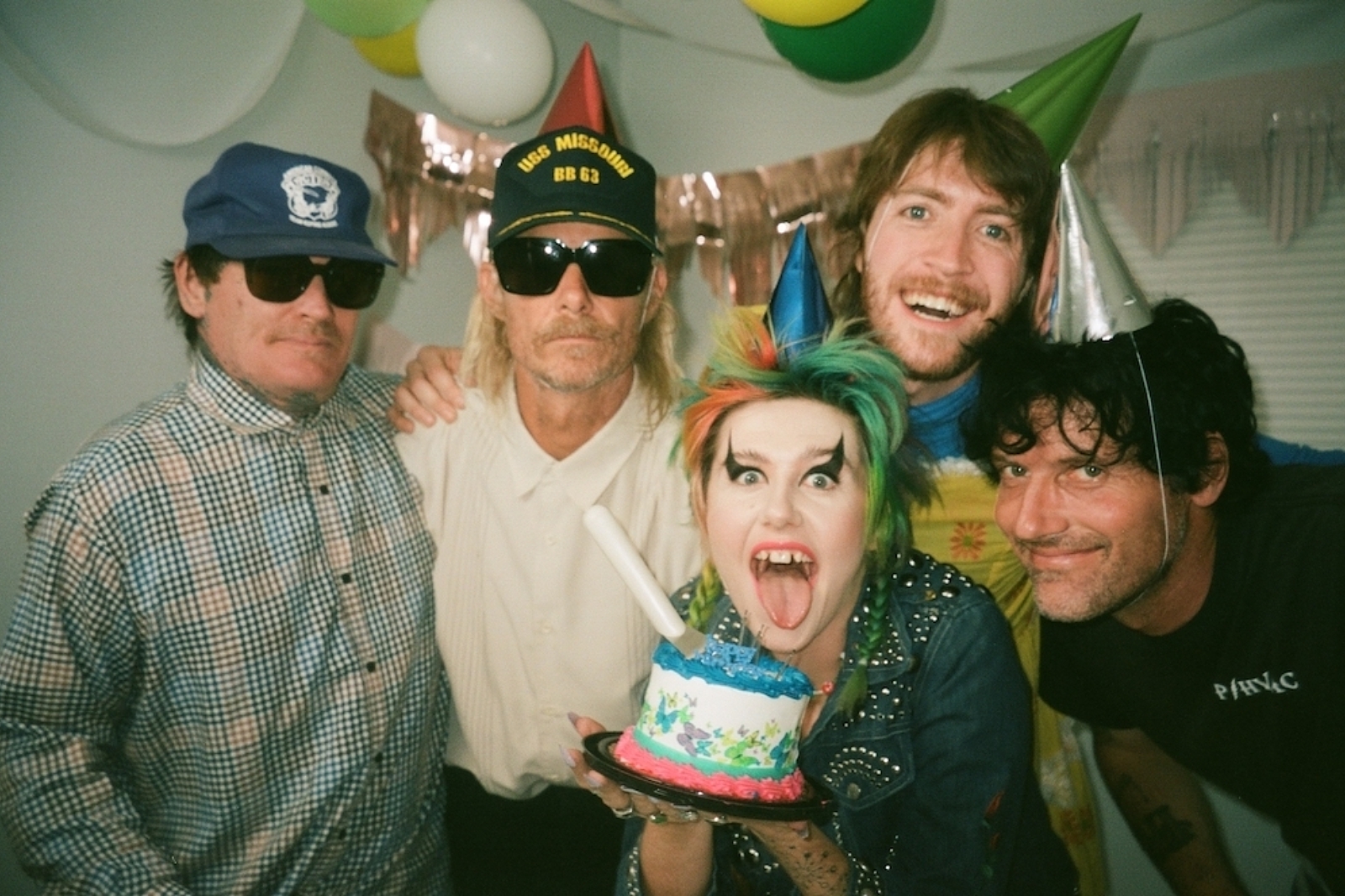 The 'Keep On Truckin" cut gets some visuals directed by pro-skater Lizzie Armanto.
Following last year's release of 'Keep On Truckin", Surfbort are now sharing the video for 'Lot Lizard 93', directed by pro-skater and World Cup champion Lizzie Armanto.
"Dave Sitek made the beat and the lyrics just flew out of me," Surfbort's Dani Miller says of the song. "It was a time before I found god hence the quote 'god can never find me' and it's a common feeling of feeling hopeless and nihilistic and alone but feeling comfortable in that. The song sat for a year or so and then when I showed it to Linda Perry and Surfbort we all came together and transformed it into a full rock song. Other parts of lyrics that stand out for me is 'I only talk shit when I'm insecure' which is a good reminder to not talk shit and if you do realize it's your own demons you should handle first. I scream 'I am just an angel livin in a nightmare' because that's what everyday feels like livin in such an intense unpredictable world. And when I say 'when things get weird we have each other best friends almost could be lovers' I'm talking about having a soulmate best friend that fully understands you and makes your life better and there is so much love you are basically lovers but there is no sex just pure friendship. If you don't have such a close incredible bestie don't worry it took me 26 years to find. Lastly this is a pro sex work song, I dedicate the title 'Lot Lizard' to all the sex workers out there working hard they are human and should be treated with respect."
"We teamed up with Lizzie and let her go wild with her amazing ideas for Lot Lizard!" Dani adds. "There were two setups, one at her house with a huge half pipe and then to the Desert we went staying at @instasteaks house. It was a total blast! Lizzie is such a great director she made little snippets of different moments of my life me coming home from high school my birthday party basically opening doors to different choices and directions we have in life."
Check it out below.
Read More