Listen
Swim Deep share new single 'Little Blue'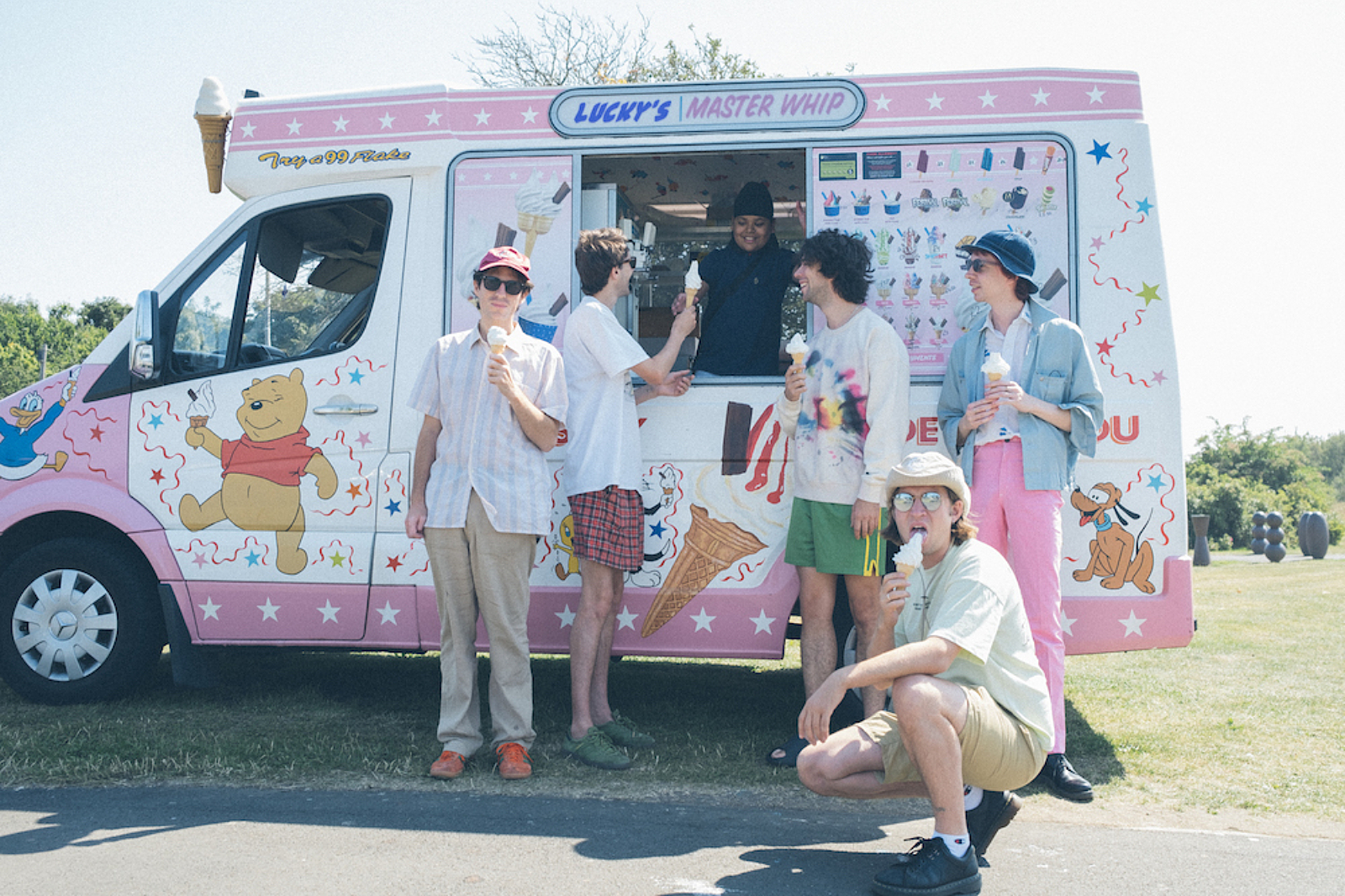 They've also announced a UK headline tour for later this year!
Following the release of their 'Familiarise Yourself With Your Closest Exit' EP earlier this year, Swim Deep are back with new standalone single 'Little Blue'.
"There's a couple of themes running through 'Little Blue'," Austin Williams notes. "The lyrics came out as I was writing the melody and I just kept them in. When I look back at it and what I was feeling at the time, it was most probably about me and my fiancé, with a more general moniker for myself and the band too. 'Here now we're going to make it' - is a reassurance that I've always needed. I'd like to think sometimes I don't need it, but now more than ever I do. I'm 30 now, so that youthful foolish hopefulness is slowly being replaced by a crappy realism, but I still think we're going to headline Madison Square Garden one day so that self belief hasn't totally abandoned me just yet. And when we do, I'll be singing this song."
Alongside the new track, they've also announced a UK tour for this November. Check out 'Little Blue' and the tour dates below.
See Swim Deep live at the following dates:
SEPTEMBER
24 - Heartbreakers, Southampton
OCTOBER
15 - Live At Leeds, Leeds
NOVEMBER
24 - Jimmy's, Liverpool
27 - Rescue Rooms, Nottingham
28 - Thekla, Bristol
30 - The Garage, London
Read More