Listen:
Tegan and Sara share 'Boyfriend' and 'U-Turn'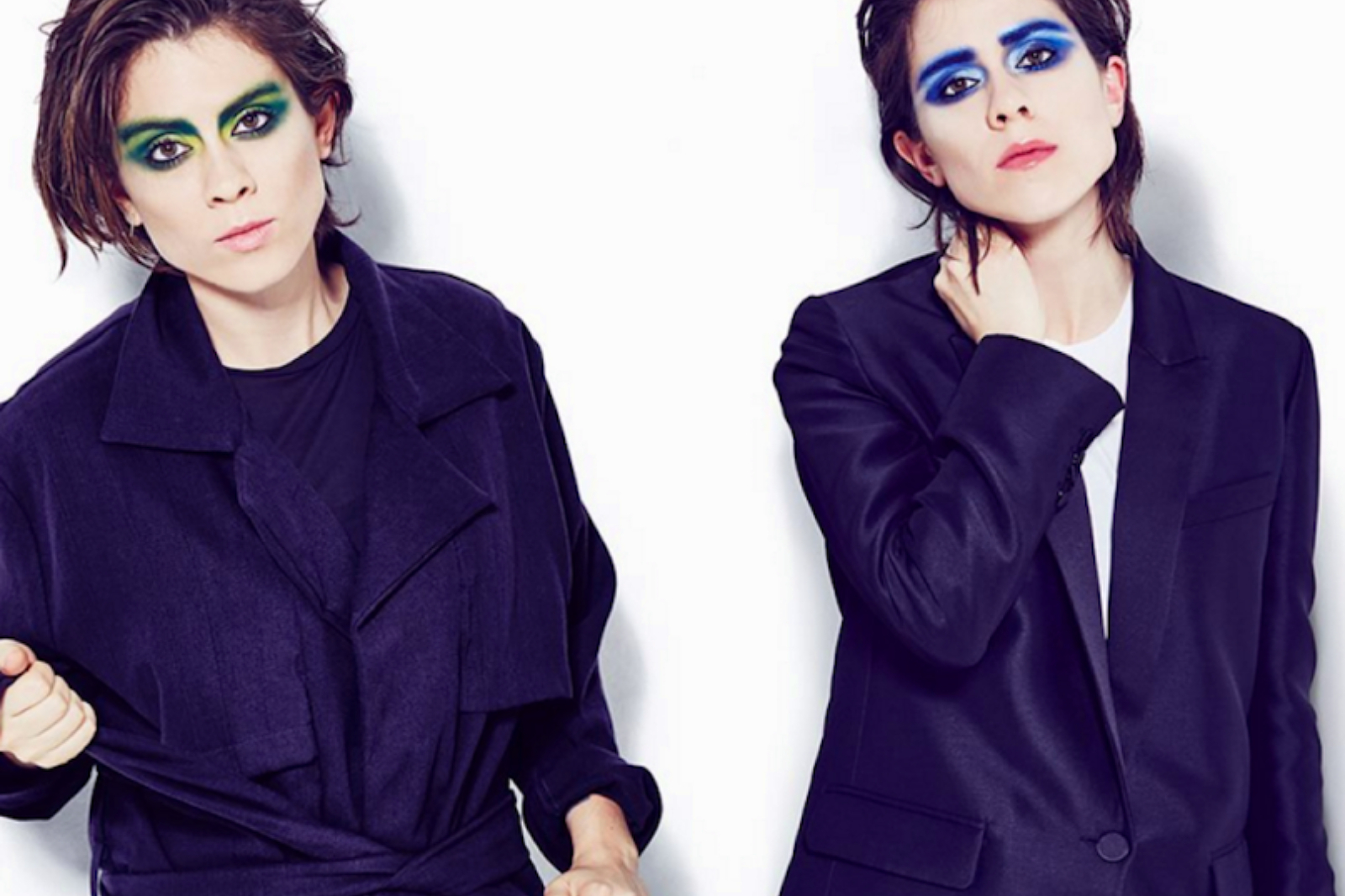 Both tracks appear on the twins' upcoming new album 'Love You To Death'.
As promised last month, Tegan and Sara have shared the first taste of their new album 'Love You To Death'. Actually, they've gone one better, and put out TWO tracks - 'Boyfriend' and 'U-Turn'. They're both properly ace.
The former, 'Boyfriend,' got its first spin on Beats 1 earlier this week. A bubbly, gender-twisting slice of pop gold, it's a song for everyone who's struggling with a label-lacking not-relationship. "Obviously, being gay, there's sort of a bit of a gender twist in the song and I get that that sometimes doesn't seem immediately relatable to everybody, whether they're straight or whatever," explained the band's Sara Quinn, talking to Matt Wilkinson on the radio. "But this idea.. that we've all been in that situation where we really like someone and we want to make it official and they're not ready, that's what the song is about."
Not ones to hang about, the twins quickly followed up their initial pop banger with a second. 'U-Turn' - contrary to its indecisive name - heads out in direct pursuit of irresistible, inescapable melody hooks. "Give me a second, let me U-Turn," goes the chorus, "write you the love song you've earned." And here it is, right here.
Due out on 3rd June, 'Love You To Death' is Tegan and Sara's first full-length since 2013's 'Heartthrob'. Listen to both tracks below.
Read More