Coming soon
The Cribs announce deluxe reissues of first three albums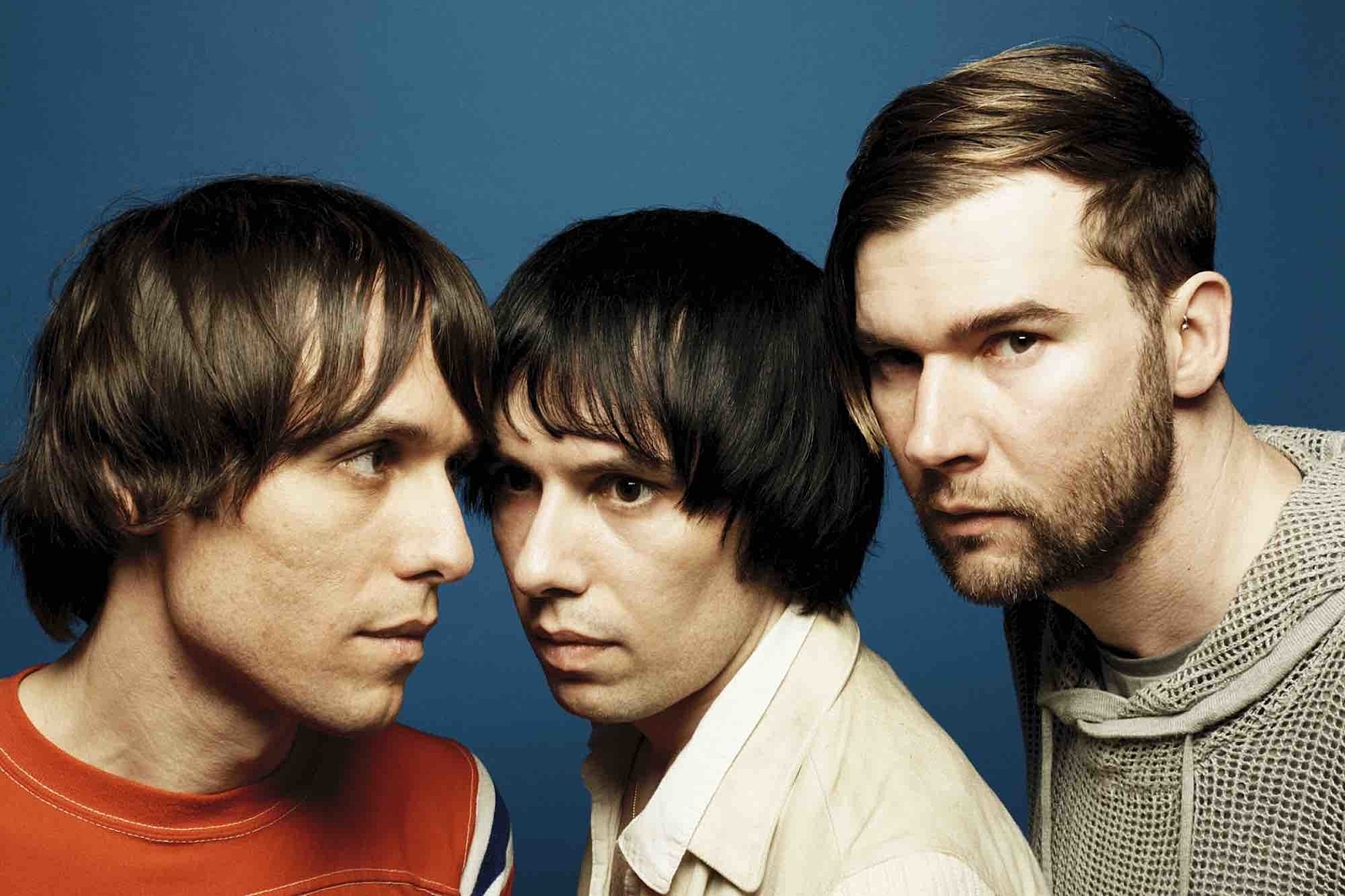 'The Cribs', 'The New Fellas' and 'Men's Needs, Women's Needs, Whatever' will be reissued in late July.
The Cribs are set to reissue their first three studio albums this summer, and have shared a new rarity to preview the releases.
The Jarmans will share deluxe new versions of 'The Cribs', 'The New Fellas' and 'Men's Needs, Women's Needs, Whatever' on July 29, and a song called 'In The Room', recorded in the sessions for 'The New Fellas' in 2005, is out now.
"After working so hard to reclaim the rights to our masters, we wanted to make sure that these reissues were done right…that they would be the definitive editions of these records, rather than just a run of the mill re-press," the trio said.
"So we spent the last year digging through old boxes and drawers, session notes…even old email accounts to ensure that you guys get EVERYTHING! Every B-side, every unheard session, every demo tape from our first to our last…plus much more, all lovingly remastered from the original tapes (and a few mini-discs, if we are honest…) We just wanna say that we are so proud and grateful to be in the position that, 15 years on, people still care about these albums - we cannot tell you how much this means.
"Throughout the ups and downs of the intervening years, it has always been our hardcore audience that has sustained us, and we appreciate you more than you will ever know. So, first and foremost, these editions are for you guys…the kinda people who will appreciate hearing 'Song From Practice 1' actually live from practice 1…we hope we did you proud".
Listen to 'In The Room' below and pre-order the reissues here.
Speaking of the new song, the band added: "We had honestly forgotten that this song existed until we received our original master tapes back…we know that sounds disingenuous but it's true! Life was so chaotic and fast moving back then that we never really had the chance to go back and revisit things - everything was very in the moment, which is probably why this one was able to fall through the cracks. It's really cool to finally hear it completed after all these years.
"Hearing it back for the first time was a surreal experience for us - like a message to our future selves from the past. It is a pretty classic example of what we were doing and where we were coming from back in those days - much like 'Hey Scenesters!' or 'Mirror Kissers' in the fact that it is lyrically quite reactive and upfront. We would usually just write the lyrics in the moment, to reflect what was going on around us at the time, documentary style - and so as unlikely as it sounds, this song probably only existed for the couple of hours that we originally worked on it, and was then forgotten about once we went back out on one of our endless tours. We think people who like that era of The Cribs will dig it, and we are really happy that we can bring them something new from those days…hopefully they get as big a kick out of it as we did!"
Read More