Watch
The Cribs share 'Sucked Sweet'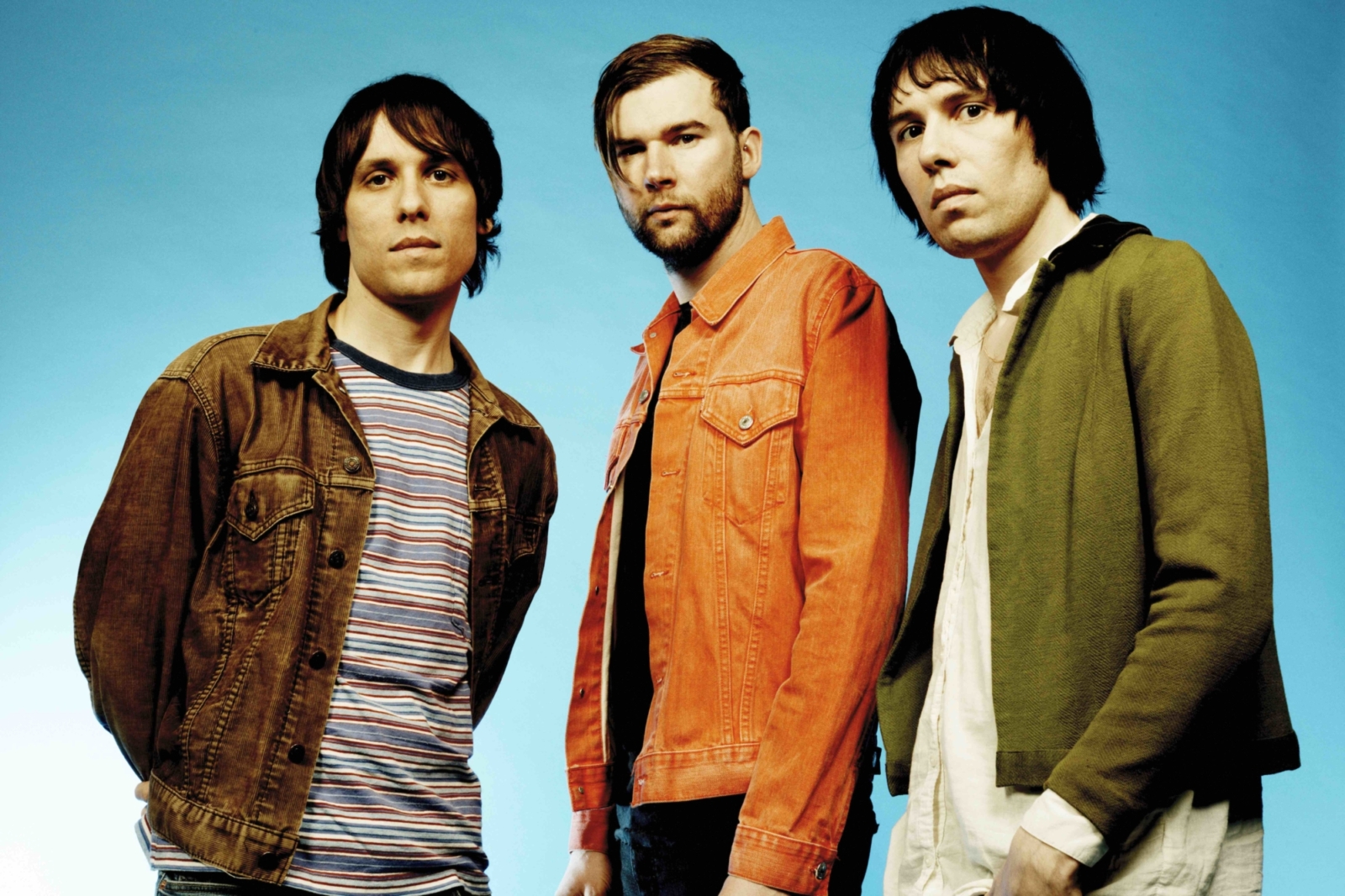 It's the latest release of their Sonic Blew Singles Club.
The latest release of their Sonic Blew Singles Club, The Cribs are sharing new single 'Sucked Sweet', alongside details of B-side 'Bad Dream'.
Talking about 'Sucked Sweet', Gary Jarman says, "Ah, the 'lost' Night Network track! Sucked Sweet was originally supposed to be the 13th track on that album - we always really loved it, but we ended up having to cut it right at the last minute cos of vinyl running times (it made the album too long, basically). We always felt kinda guilty about that, cos this song is one of the earliest Night Network tracks, and ditching it felt like cutting an old friend from the guest list or something…Anyway, we are really happy that people get to hear it now, and that it has grown to become a single in it's own right. A real Cinderella story, if you will."
On 'Bad Dream', Ryan adds, "Bad Dream was recorded in Ross' garage, at the height of the pandemic in November 2020 as we were all together to launch Night Network and trying to make the most of our time when all the record stores were closed..!It then sat unfinished until the vocals were recorded under duress in the hottest, stickiest bedroom in New York moments before England lost the finals of the Euros. It's basically about how things that are supposed to be a dream can easily become a nightmare."
Check out the accompanying video for 'Sucked Sweet' below.
See The Cribs live at the following dates:
JANUARY
31 – Chain Reaction – ANAHEIM
FEBRUARY
01 – Lodge Room – LOS ANGELES
02 – The Independent – SAN FRANCISCO
04 – Doug Fir – PORTLAND
05 – Chop Suey – SEATTLE
06 – Rickshaw Theatre – VANCOUVER
09 – Turf Club – ST PAUL
10 – Lincoln Hall – CHICAGO
11 – Loving Touch – FERNDALE
12 – Lee's Place – TORONTO
15 – Union Stage – WASHINGTON
17 – Johnny Brenda's – PHILADELPHIA
18 – The Sinclair – CAMBRIDGE
19 – Music Hall Of Williamsburg – BROOKLYN
20 – Gramercy Theater – NEW YORK
MARCH
01 – O2 Institute – BIRMINGHAM *
02 – Waterfront – NORWICH
04 – O2 Academy – SHEFFIELD
06 – Academy 1 – MANCHESTER *
08 – Boiler Shop – NEWCASTLE *
09 – SWG3 – GLASGOW *
11 – Roundhouse – LONDON *
12 – Chalk – BRIGHTON
13 – The Marble Factory – BRISTOL
* rescheduled dates
Read More