Watch
The Lounge Society share new single 'No Driver'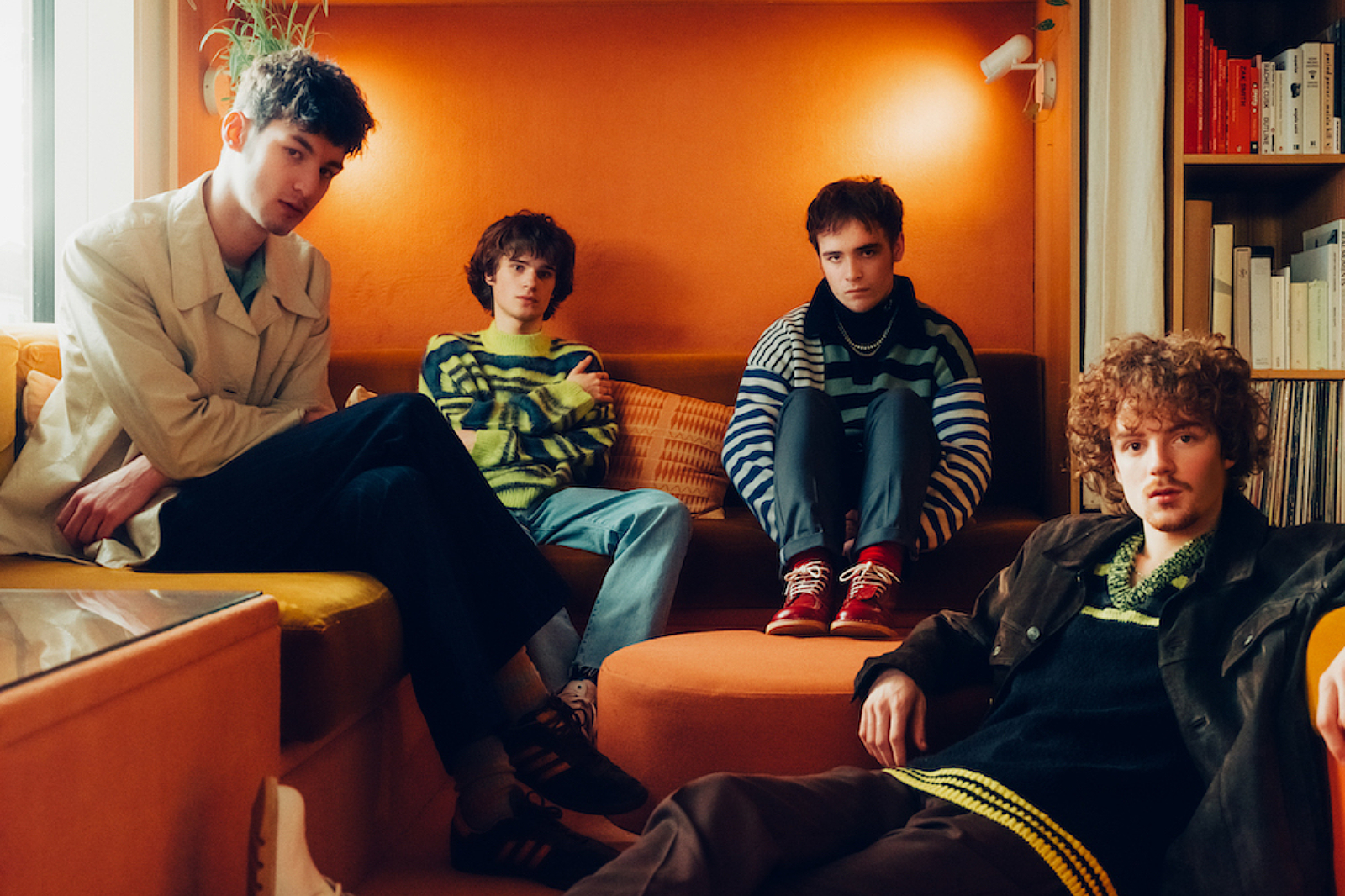 Photo: Alex Evans
Their debut album, 'Tired of Liberty', lands next month.
Ahead of the release of their debut album 'Tired of Liberty' on 26th August via Speedy Wunderground, The Lounge Society are sharing new single 'No Driver'.
"No Driver is the sound of the human mind reaching breaking point – of finally letting go of the wheel because you just don't care what happens anymore," the band explain. "This brings a powerful feeling of freedom and hedonism that we've distilled into a rock and roll song. It's a huge sonic leap forward for us, and both on stage and on record it's THE ONE that gets us going, that we pour our hearts into. We'll play No Driver until our fingers bleed.
"Musically this song is an amalgamation of several very different melodies and rhythms which shouldn't really work together at all but somehow they all slot perfectly into place to create what we think is a powerful piece of music. When we play this song live together, it is us four letting the music take over us and that's what carries the track."
Check it out below.
'Tired Of Liberty' Tracklisting:
1. People Are Scary
2. Blood Money
3. No Driver
4. Beneath The Screen
5. North Is Your Heart
6. Last Breath
7. Remains
8. Boredom Is A Drug
9. It's Just A Ride
10. Upheaval
11. Generation Game
See The Lounge Society live at the following dates:
SEPTEMBER
24 - Float Along Festival, Sheffield, UK
25 – Bodega, Nottingham, UK
26 – Broadcast, Glasgow, UK
27 – Sneaky Petes, Edinburgh, UK
29 – Brudenell, Leeds, UK
30 – Gorilla, Manchester, UK
OCTOBER
02 – Patterns, Brighton, UK
04 – Village Underground, London, UK
06 – Joiners, Southampton, UK
07 – Trades Club, Hebden Bridge, UK
08 – Trades Club, Hebden Bridge, UK (SOLD OUT)
15 – Future Days at The Crossing, Birmingham, UK
18 – Point Ephemere with MUSH, Paris, FR
25 – Buhmann & Sohn, Cologne, DE
26 – Molotow (Skybar), Hamburg, DE
27 – Kantine am Berghain, Berlin, DE
30 – Rotown, Rotterdam, NL
NOVEMBER
01 – Merlyeyn, Nijmegen, NL
02 – Witloofbar @ Botanique, Brussels, BE
Read More