Round-Up
Tracks: AlunaGeorge, MØ, Dilly Dally & More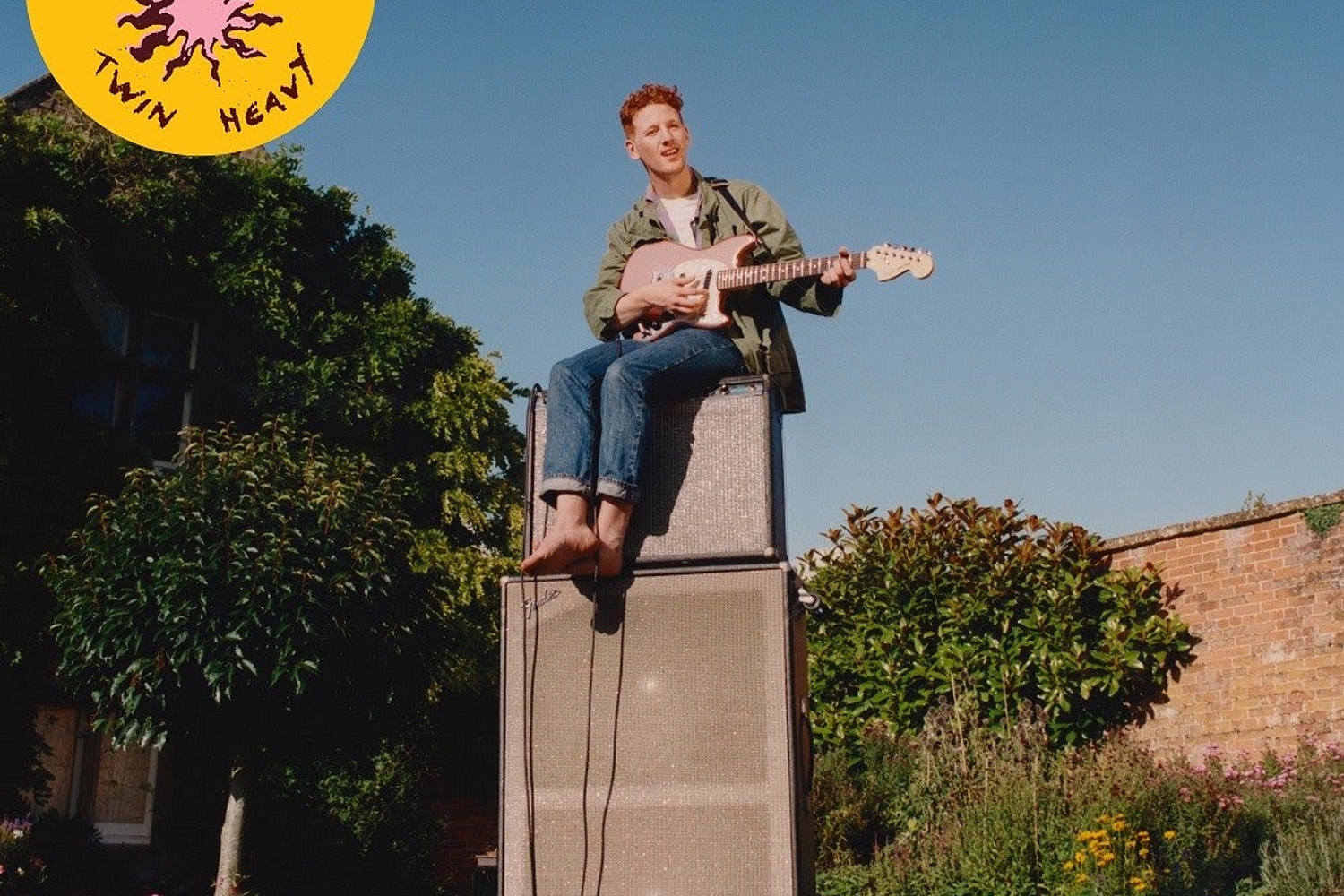 All the biggest and best tracks of the week, rounded up and reviewed.
We hope you're ready for New Music Friday because there's a hell of a lot to get through this week.
AlunaGeorge have returned with their first new music in two years with the slow-jam of 'Superior Emotion', MØ has revealed another track from upcoming album 'Forever Neverland' with 'Way Down' and 'Dilly Dally' share the ominous 'Doom' ahead of the release of new album 'Heaven'.
Elsewhere, Silk City and Dua Lipa join forces on 'Electicity'. Plus, there's new music from Thom Yorke, Julia Holter, Gengahr and more.
For our verdicts on all of this week's biggest and most exciting tracks, all you need to do is scroll down. And if you're itching to check out everything else out this week, step this way for DIY's Listening Hub, and our Essential Playlist.

AlunaGeorge - Superior Emotion
Opting for a more laid-back feel than some of their previous singles, 'Superior Emotion' is a slow, soul-filled track, marking the first proper new music from AlunaGeorge in two years, since their 2016 album 'I Remember'.
"Superior emotion, that's what I want but I know I don't need it," Aluna Francis sings on the song's chorus, over the track's slow-beating drums and chiming synths, the instrumental never too overbearing as to take away from her unique voice. New York-based singer Cautious Clay's vocals sway into the track at about the halfway mark, and the pair's voices complement each other perfectly, giving the track a real depth.
The first track to be released from the band's upcoming EP 'Champagne Eyes', it's a lilting, relaxed comeback from the group and, if it's indicative of the EP as a whole, a promising direction to head in. (Rachel Finn)
MØ - Way Down
With long-awaited second album 'Forever Neverland' almost here, MØ has a newfound momentum behind her recently, and it flows through every facet of new single 'Way Down'. From the bubbling synths that announce its introduction onwards, the track sees Karen Marie Ørsted oozing with confidence, casting consequences aside in favour of a sleazy night of hedonism.
The singer's recent cuts have dialled down the chart-topping ambition of the likes of 'Kamikaze' and 'Final Song', but the ambition returns on 'Way Down' - over intricate, sharp production, she sings like a woman possessed, and determined to grab the success that she's been so close to for so long. (Will Richards)
Dilly Dally - Doom
Dilly Dally's Katie Monks has long been an expert when it comes to guttural, gargled vocals, but it's with the band's latest offering - the foreboding 'Doom' - that things feel to kick up a notch. Building upon the howled cry of 'I Feel Free', this latest cut is an altogether more blackened affair.
Granted, the meandering guitars that back her up are searing and white hot - soon building to an almighty swell of noise - but it's with her demented repetition of the line 'If I make it' that the track unfurls into dark life. Eery but undeniably hypnotic, 'Doom' is packed with a sense of just that: the doom the band themselves found them facing ahead of new album 'Heaven', and it feels as though the track's main lyrical refrain is less a question for the listener, and more a reality that Monks once found herself facing head on. (Sarah Jamieson)
Silk City & Dua Lipa - Electricity
While Dua Lipa's self-titled debut album set her well on the way to become a superstar, it was her recent collaboration with Calvin Harris - the house-lite 'One Kiss' - that really saw her emerge as a world beater. Her next high-profile link-up comes in the form of 'Electricity', a collaboration with Silk City, the new project of Mark Ronson and Diplo.
At the pair's recent headline set at Bestival, they mixed pop songs into '80s house cuts with ease, and 'Electricity' has the same crate-digging feel. There isn't too much personality here, and it sounds largely anonymous, but before lending a closer ear, it more than serves its purpose as an electrifying party starter, and will surely serve as one as the summer comes to a close. (Will Richards)
Gengahr - Atlas Please
Hot on the heels of second album 'Where Wildness Grows', Gengahr's new single 'Atlas Please' points towards a band revitalised. The band have always flirted between being a gritty, moshpit-inducing guitar band and woozy indie-pop dreamers, and they slot firmly into the latter category on this new cut.
Helmed by the one of the catchiest hooks they've written on a newly-introduced synth, the track slides forwards gorgeously, aided by simply huge production from Bombay Bicycle Club/Mr Jukes' Jack Steadman. With him at the desk, Gengahr have found a new lease of life, and look brilliantly comfortable in their new skin. (Will Richards)
Julia Holter - I Shall Love 2
When explaining the concept behind her upcoming album 'Aviary', Julia Holter said her new record "is reflecting that feeling of cacophony and how one responds to it as a person"; 'cacophony' might just be the perfect word to describe her first release from the record, 'I Shall Love 2'
A track that builds slowly, starting with a straight-forward drum machine pattern and Julia's whispered vocals, 'I Shall Love 2' soon expands into a song incorporating a strings section, a choir, synth and guitar, all coming together at once, clashing and becoming ever more urgent as the track progresses in a way that only in Julia's brand of experimental music makes sense. It's a lot at first, but give it another listen or two and eventually it all starts to come together. (Rachel Finn)
Thom Yorke - Suspirium
It's only upon being told so that you'd know that Thom Yorke's new single is part of a horror film soundtrack. 'Suspirium' is a gorgeous and deft piano-based song, subverting any ideas of the impending gloom and foreboding of this particular genre of cinema, and its this swerving of traditional tropes that makes 'Suspirium' so special, along - of course - with its standing as a simply beautiful song in its own right. (Will Richards)
Willie J Healey - 666 Kill
"Showed me my own death/ It was beautiful" coos Willie J Healey over the kind of tender, porch-side acoustics that suggest the Oxford singer's probably spent a fair few nights pouring over 'After The Gold Rush'-era Neil Young. This, of course, is a Very Good Thing and on '666 Kill' – the first track to be taken from a forthcoming EP of the same name, set for release via Felix Maccabees' Yala! Records – the influence of music's more affective, introverted masters reigns supreme.
Paring things back from last year's debut 'People and Their Dogs', Healey's return is an un-showy one. Fragile, Elliot Smith-inflected vocals drape over lilting guitars and the faintest of brushed drum sounds, while lyrics about mortality infuse the general sweetly sorrowful haze. Quietly confident, it's an intriguing introduction to phase two. (Lisa Wright)