Watch
Will Joseph Cook drops new track 'Bop'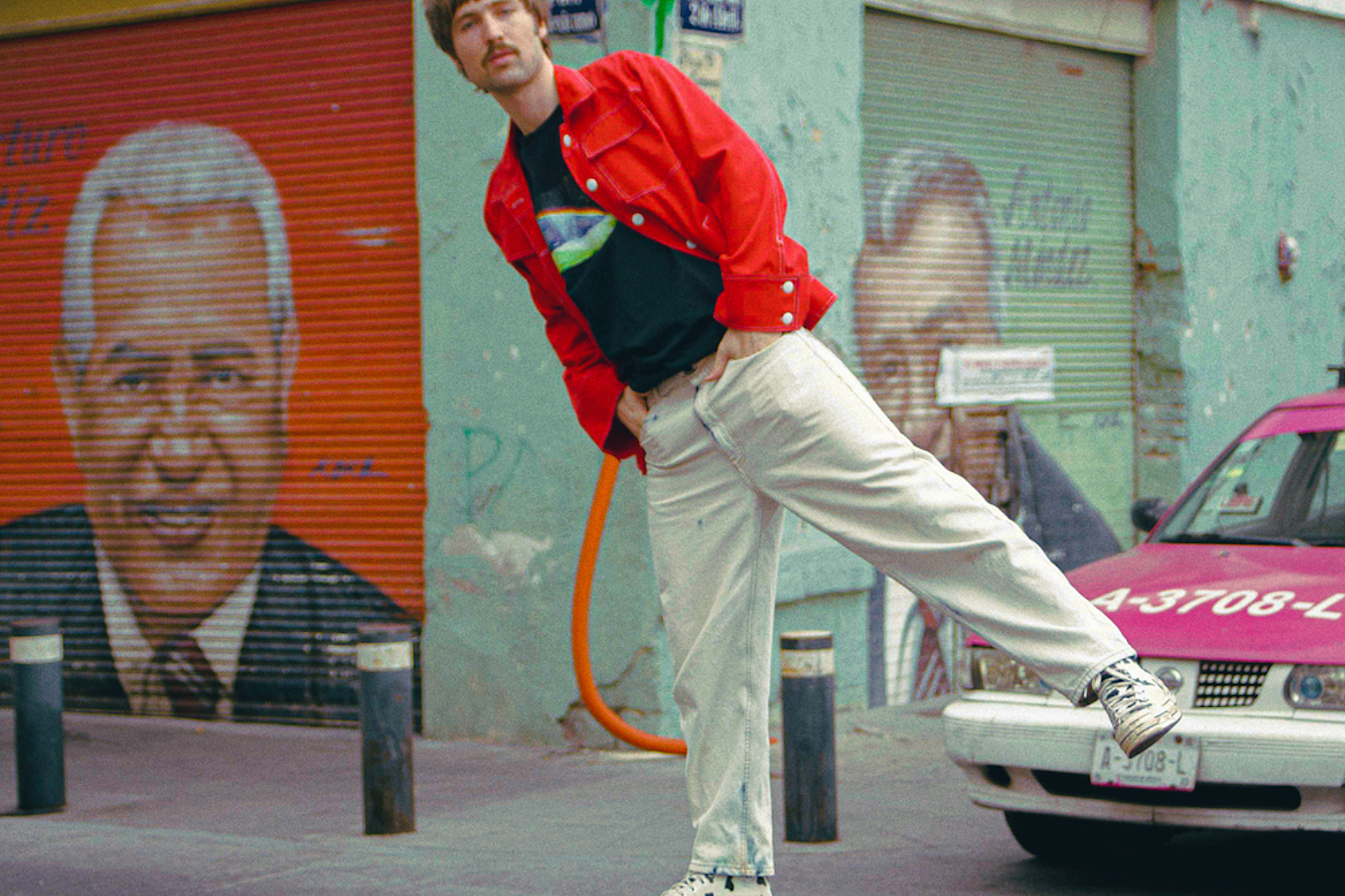 Photo: Fernando Cattori
The track is taken from his forthcoming new album 'Every Single Thing'.
With his new album 'Every Single Thing' set for release on 10th June via Bad Hotel / The Vertex, Will Joseph Cook has dropped new track 'Bop'.
"I actually started this as a super short track I wrote for a fan on TikTok," Will explains. "I had people comment their name for a song and this one happened to be for someone called Ariel, which gave me the opening few lines. They were stuck in my head for weeks so I had to finish the song. BOP emerged as this flirty track full of bravado and nervous energy. There's also a lot of lines expressing how baffling and awkward the idea of true love was when I was younger. It was interesting writing a song from the perspective of a teenage me talking to a girl at a house party."
"I thought it would be fun to play with the title of the track," he adds of the video. "Producer Simon Versace is in desperate need of a 'BIG BOP' to save his career and I'm the artist that finally delivers. It was inspired by 1980s disco videos, these almost awkward studio sessions where reserved producers or music industry folk watch over the musician's performance."
Check it out below.
'Every Single Thing' Tracklisting:
1. Little Miss
2. Kisses
3. Gummy
4. BOP
5. Easy Undone
6. Today It's Raining
7. Goofin' Around
8. The Feels
9. 4AM
10. Guaranteed
See Will Joseph Cook live at the following dates:
MAY
19 Le Grand Mix, Lille, France
20 Trix Club, Antwerp, Belgium
22 Massilo, Rotterdam, Netherlands
23 Melkweg MAX, Amsterdam, Netherlands
24 Mojo, Hamburg, Germany
25 Luxor, Cologne, Germany
27 Columbia Theater, Berlin, Germany
28 Roxy, Prague, Czech Republic
29 Progresja, Warsaw, Poland
AUGUST
14 110 Festival, Gospall Hall Farm, Atherstone
Read More