Watch
Wooze release hand-animated video for 'Huge Axeman'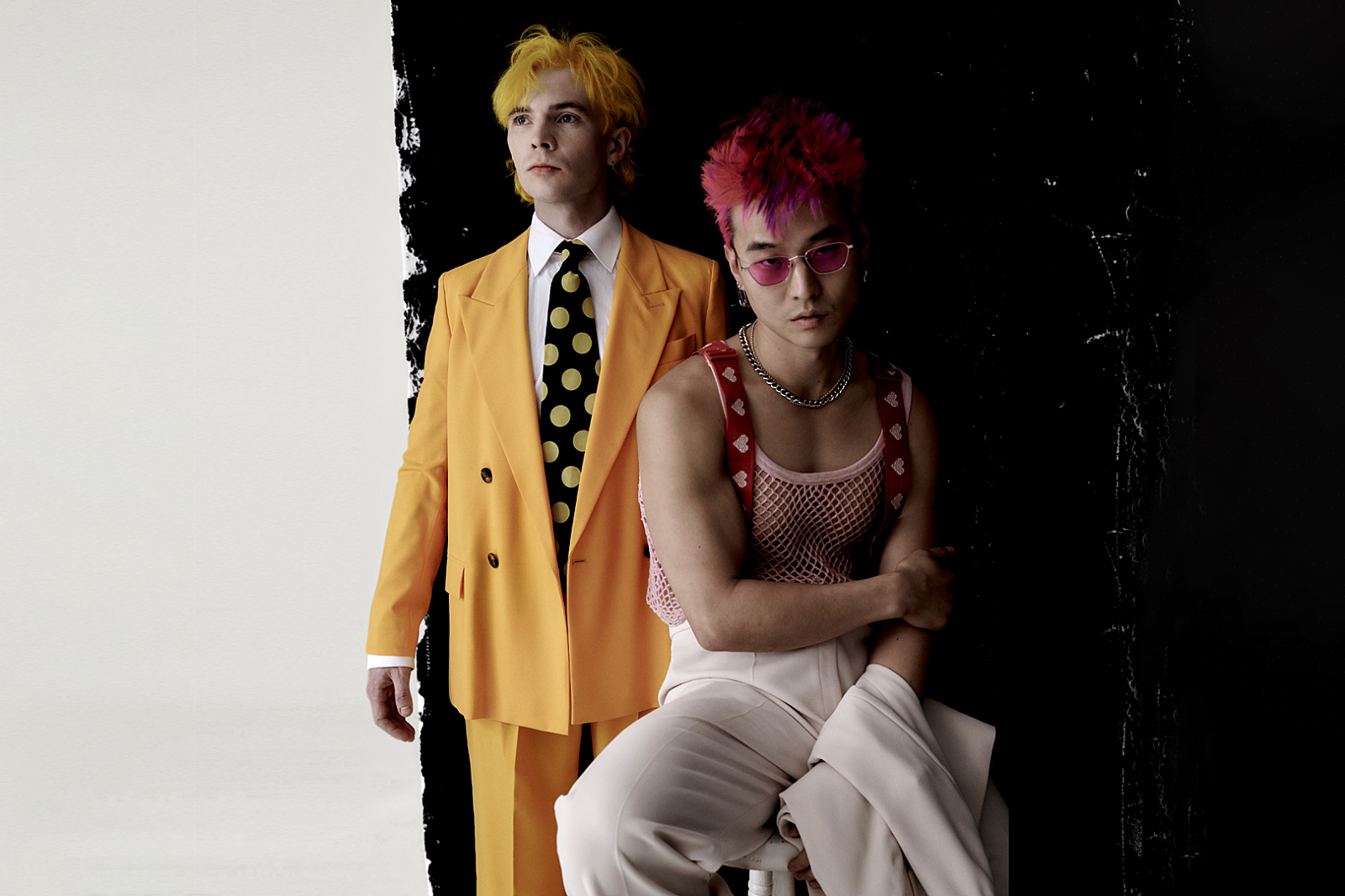 Photo: Jonny Spyrou
Lifted from their new EP 'The Magnificent Eleven'.
To celebrate the release of their new EP 'The Magnificent Eleven', Wooze are sharing the new video for EP closer 'Huge Axeman'.
"When we wrote the song in 2019, we imagined the 'Huge Axeman' as a similar physical beast to He-Man," Jamie She says. "It seemed obvious that the video needed to reflect this, so I said to Theo, 'Theo, you know who'd be perfect for this? Jamie She, man.'
"I had taught myself animation in my salad days, starting with flip books and, after a painful wait for a digital camera, (in the potato days), progressing to plasticine model adventures. Who could forget 'The Incredible Help' and 'Mr Gumsley's Treasure Hunt'? I hadn't really done much in the two decades since and this was to be much more ambitious. But my He-Man fandom (or He Fandom) kept any fear at bay.
"Having sent a storyboard to Theo, I got started. I drew each still on office paper, which I then scanned and coloured on the computer. I also hand painted the backgrounds as much as possible. A little sequence every day was my plan, as I knew pausing or relaxing would spell disaster. I hope the end result spells M.I.S.S.I.O.N.A.C.C.O.M.P.L.I.S.H.E.D."
Check out the video below.
Read More