News
Working Men's Club announce deluxe edition of 'Fear Fear'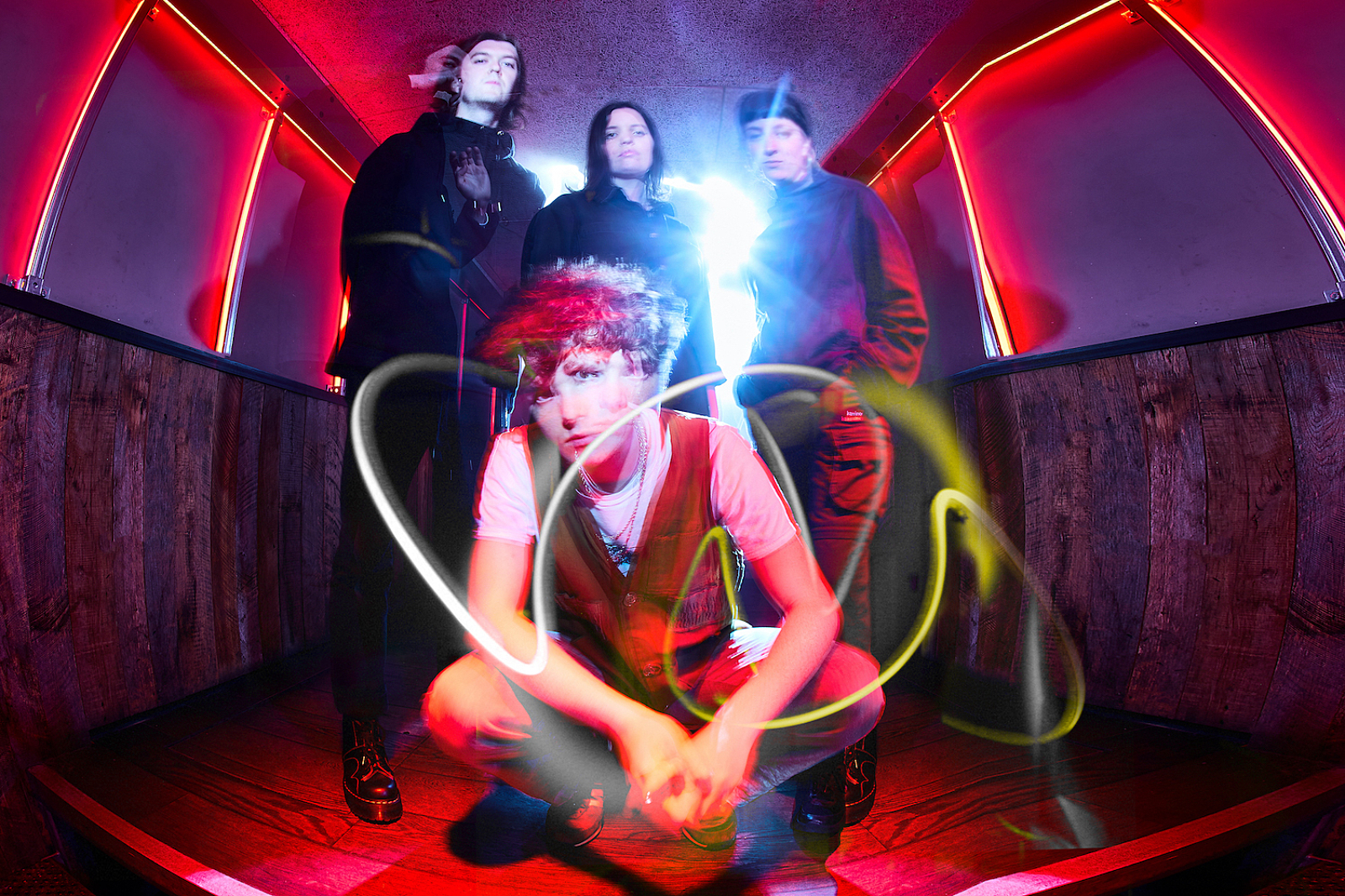 Check out the Toddla T remix of 'Money Is Mine' now.
Following the release of their album 'Fear Fear' earlier this year, Working Men's Club have announced that they'll be releasing a deluxe edition of the record on 28th October.
Featuring their 'Steel City' EP with remixes of album tracks from some of Sheffield's most innovative producers, today they're sharing Toddla T's remix of 'Money Is Mine'.
Speaking on the remix, Toddla T says, "As the original version stank of Sheffield, I wanted to do something that I would be itching to play in a set back home, particularly at Kabal or if I wasn't in attendance something that I know Winnie or Pipes would draw for which was made for the dance-floors of Sheffield."
"The first album was mostly personal lyrically, this is a blur between personal and a third-person perspective of what was going on," WMC's Syd Minsky-Sargeant says. "I like the contrast of it being happy, uplifting music and really dark lyrics. It's not a minimal record, certainly compared to the first one. That's because there's been a lot more going on that needed to be said."
Check out the Toddla T remix below.
'Fear Fear' Deluxe Edition Tracklisting:
1. 19
2. Fear Fear
3. Widow
4. Ploys
5. Cut
6. Rapture
7. Circumference
8. Heart Attack
9. Money Is Mine
10. The Last One
11. Money Is Mine - Toddla T Home Sick Remix
12. Fear Fear - Charla Green Remix
13. Ploys - Ross Orton Remix
14. Rapture - Diessa Remix
15. The Last One - Forgemasters Remix
See Working Men's Club live at the following dates:
OCTOBER
15 – UK | Live at Leeds Festival, Leeds
16 – UK| No Bounds Festival, Sheffield
NOVEMBER
18 – UK | QMU, Glasgow **
19 – UK | Boilershop, Newcastle **
20 – UK | The Mill, Birmingham *
22 – UK | Chalk, Brighton ***
23 – UK | SWX, Bristol*
25 – Ireland | Academy, Dublin *
26 – UK | Academy, Manchester *
27 – UK | Junction, Cambridge *
DECEMBER
15 – UK | Forum Kentish Town, London
* with Scalping
** with W.H. Lung
*** Stephen Mallinder DJ set

Read More