'Did Adele just do that?' you might ask on first listen. Yeah, she did. But she didn't have to.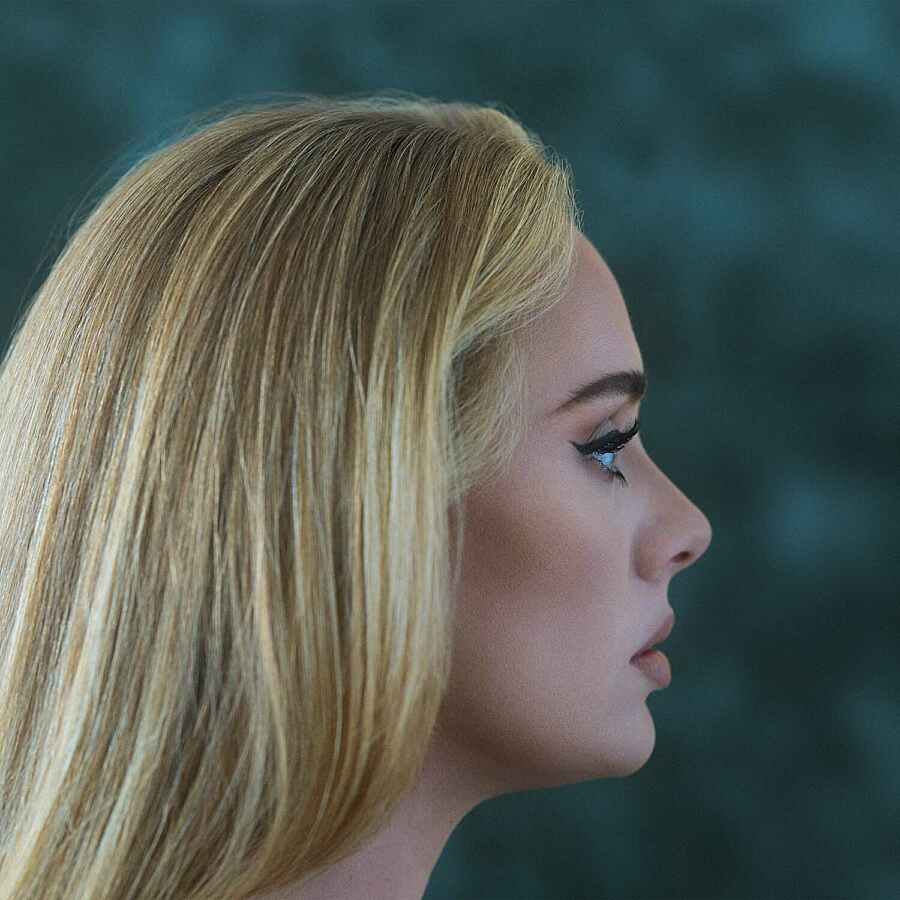 The overriding feeling after listening to - or, for those perhaps more emotionally-attuned, really living through - '30' is that, really, Adele didn't need to do all that. And it isn't entirely surprising to learn that she almost didn't do it at all, for the global superstar's fourth album puts just about everything out there, in as raw and uncompromising a way possible.
'30', we've long been told, is Adele's 'divorce album', so the fact that 'Cry Your Heart Out' has her extolling the idea of crying as catharsis between lyrics such as "I created this storm / It's only fair I have to sit in its rain," and "I can't get no relief / I'm so tired of myself / I swear I'm dead in the eyes," is unlikely to raise an eyebrow. But nothing can quite prepare for the gut-wrenching climax of 'My Little Love'. A song that begins by questioning the effects of her decision-making on son Angelo, it's peppered with voice notes between the pair ("I love you one million percent"; "I love your dad 'cause he gave you to me") and ends with another, on which she's audibly ugly-crying about being lonely.
Mind you, her disclosures aren't all entirely bleak. 'All Night Parking', with its "Maybe it's the way you remind me of where I come from", and "We come from the same place but you will never give it up" on following track 'Woman Like Me' appear to serve the kind of rumour-confirming tea regarding her reported romantic dalliances that Carly Simon could never.
The real masterstroke of '30', however, comes with how these lyrics - the pain, the self-flagellation (sometimes cruel, often mocking), the hope, the acceptance - are expertly matched musically. Working its way through Adele's 31st year via divorce, sadness, a new relationship, breakdown (and the list goes on), these songs are suitably sandwiched between two gorgeously cinematic numbers that serve to present the record as if it's a slice of melodramatic Old Hollywood, or a West End show. Composer Ludwig Göransson chips in on string-led opener 'Strangers By Nature', a structureless track that ends with a cheeky spoken-word "Alright then, I'm ready", while 'Love Is A Game', one of three tracks worked on with Inflo, returns to the same vibe at its outset, adding just a beat before it transcends into an equally glorious '70s Motown-esque stomp.
There's the emotional apex of 'My Little Love', during which its strings almost overwhelm Adele's vocal (itself going full-pelt) as if she's drowning. 'Hold On' has a dual vocal call-and-response on which she's acting as her own support network, before a choir (officially known as 'Adele's crazy friends') comes in with a beat for a euphoric climax. On 'To Be Loved', Tobias Jesso Jr's minimal piano arrangement reflects her light-of-day realisations ("I'll never learn if I never leap / I'll always yearn if I never speak", "Looking back I don't regret a thing"), while arguably the record's biggest note is saved for the simple line, "I tried".
And, as if to hammer the point that being 'easy listening' doesn't always mean having to play it safe, there's a (relative) risk in the record's centre. 'Can I Get It', produced by Max Martin and Shellback, is easily Adele's most conventionally 'pop' moment to date. Its strummed acoustic guitar, stomp-heavy beat and occasional whistle might be a Marmite situation for anyone wholly dedicated to the singer's soaring balladry, but it also exudes more of her off-stage character than anything she's released to date.
'Did Adele just do that?' you might ask on first listen. Yeah, she did. But she didn't have to.
£13
Read More