Album Review
Kele - The Flames pt. 2
3-5 Stars
Uneasy, skittish, unsure of itself one second, strident the next.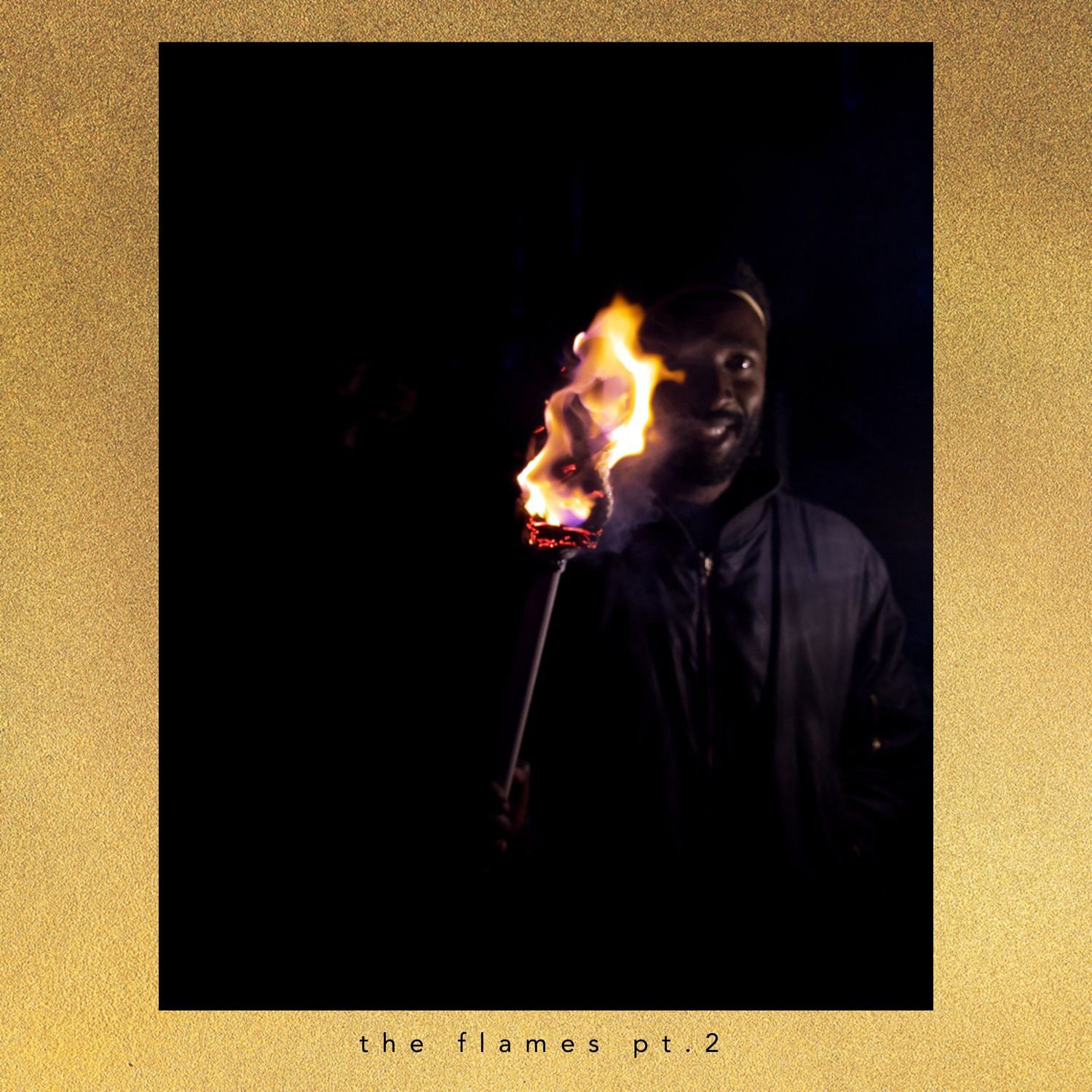 If 2021's 'The Waves pt. 1' reflected Kele Okereke's navelgazing, introspective side, then 'The Flames pt. 2' - by name, a sequel to that record - is his extroversion at work. Weaving a path between his internal dialogue ('I'm in Love With an Outline' detailing the development of a crush in a supermarket), unfiltered observations ('True Loves No Death'; 'Her Darkest Hour') and controlled fury ("I'm breathing fire / I'm taking names," begins 'Vandal', an undeniably funky track with the kind of insistent drums-and-bassline combination that James Murphy would tap a toe to), Kele's stories are vivid. He uses minimal instrumentation - it's just him, his guitar and a drum machine throughout - the sometimes simple nature of which adds a playful tone to his tales, however dark. It also creates a sense of claustrophobia at points, most effectively via 'He Was Never The Same Again', a stabbing, discordant guitar and ominous bassline ideal for the song's lyrics: "It plays in his brain / Over and over again." Kele surely never intended 'The Flames' to be an easy, simple listen: for a one-man show, there's a lot going on, both in and outside his stream-of-consciousness narrative. And on that, it achieves its aims; it's uneasy, skittish, unsure of itself one second, strident the next. If the limited sonic textures are intended to evoke that sense of taking the same route on one's once-daily walk, it works, but it could do with a bit more variety.
Read More
Featuring James Blake, Romy, Marika Hackman, yeule and more.