Album Review
The Mountain Goats - Beat the Champ
2 Stars
As a standalone album it lacks a coherent sound.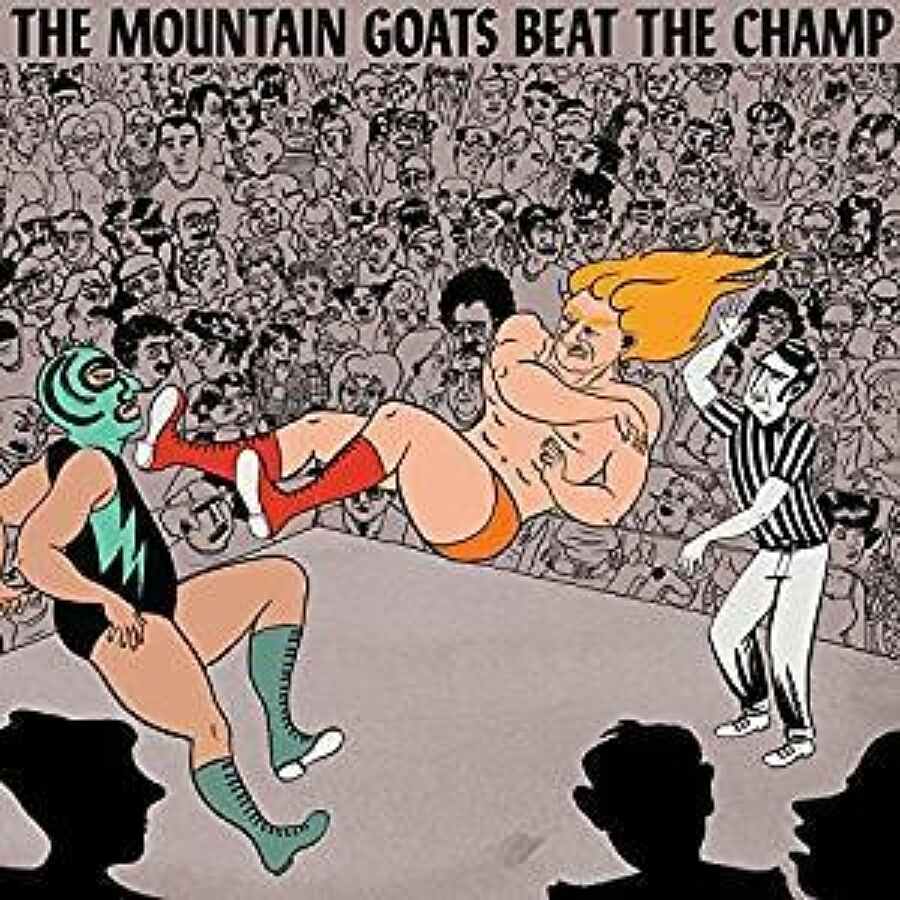 John Darnielle's follow up to his critically acclaimed debut novel 'Wolf in a White Van' is a challenging Mountain Goats concept album focussing on his childhood love of pro-wrestling. The result of this endeavour is 'Beat the Champ', an enjoyable if slightly disjointed collection of songs that feature John's signature witty lyrics and some foot-stomping acoustic guitar.
John previously explained that he was going to use his wrestling concept to address themes such as "death and difficult-to-navigate interior spaces." Despite this 'Beat the Champ' as an album can be slightly difficult to navigate, swinging from manic to heartfelt in a matter of minutes.
Highlights include 'The Ballad of Bull Ramos', which has the pleasant addition of some slide guitar in the background, the gloomier 'Hair Match' and 'The Legend of Chavo Guerrero' an ode to the Mexican-American wrestler who John admired as a youngster.
While each song may not be something you'd listen to over and over, Darnielle captures the theatrical spirit that is essential to the culture of pro-wrestling in the States and in South America. Overall 'Beat the Champ' will no doubt prove a hit with die-hard Mountain Goats fans, however as a standalone album it lacks a coherent sound.