Album Review
Toro Y Moi - Mahal
4 Stars
Where 'Mahal' lives and breathes is in the minutiae.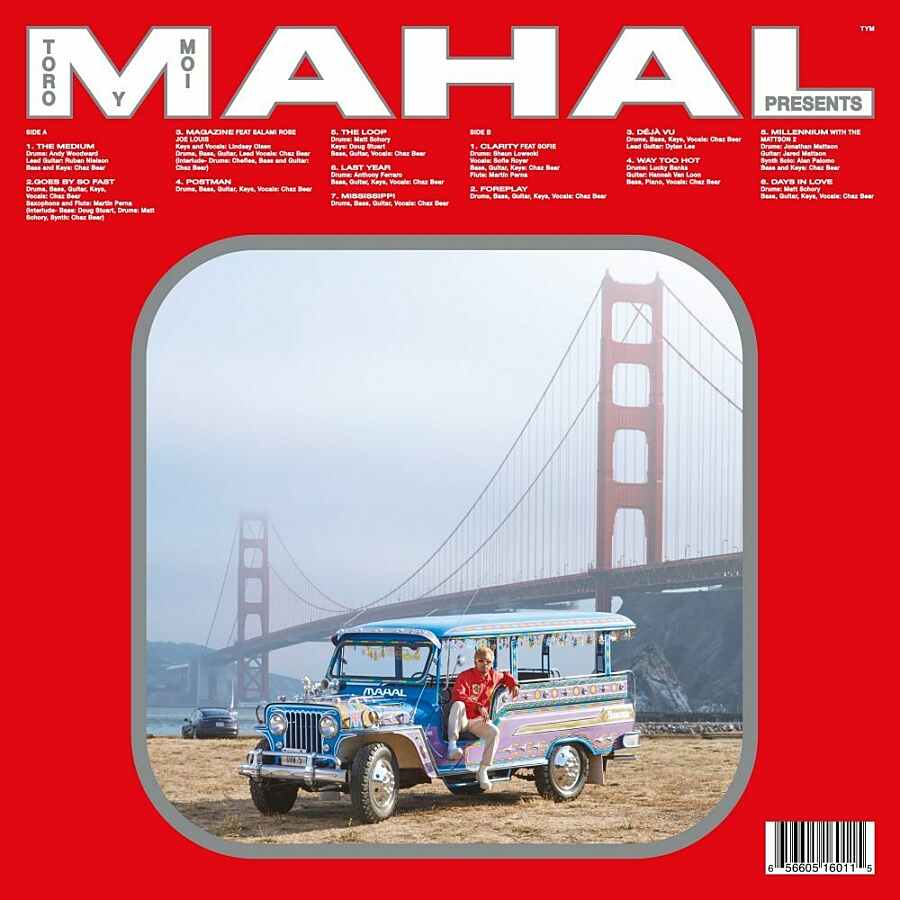 "How did I get so wrapped up in current affairs?" Toro Y Moi's Chaz Bear posits on 'Magazine', riffing off modern media's expectation for every musician with a platform to hold a 'hot-take' on every issue as it occurs. It sets the scene for his desire to distance himself from the slew of this discourse on this seventh studio album. Taking a step out of the spotlight, he brings the listener on a psych-infused cross-continental road trip to find sanctuary in detachment. Flirting with the non-conformity of post-rock and deft themes concerning his Filipino heritage, this concept album is an emboldened and playful statement from the tenured multi-hyphenate.
Chaz is both abstract and ultimately grounded on 'Mahal', leaning primarily into phaser-rich psych-pop but often dabbling in more impulsive, improvised solo segments, with anything from saxophone trills to screeching riffs taking lead at any time. He combines whispering brush patterns and flecks of industrial glitch in the cerebral 'Foreplay' yet writes the perfect neo-soul pop song in 'The Loop', exemplifying his cross-disciplinary skill, and ability to marry fluid performance with tonal nuance.
'Postman' has a distinctly Mark Ronson funk swing, with emphasis on a bouncy, jubilant plucked bass and Chaz's breathy, amicable musings, predated by the sultry somewhat hypnagogic intro 'The Medium'. 'Goes By So Fast' indulges in the breathy draw of a howling saxophone, while 'Way Too Hot' ties in folk sensibilities with dual harmonies and a shifty tremolo twang.
Where 'Mahal' lives and breathes is in the minutiae, from the psychedelic car engine sputters on the opening track, to the hi-fi 'losing signal' outro in 'The Loop', we are but passengers on Bear's breezy road trip, immersed in his supple and fluid melodies that stretch yearningly over a hazy canvas of back-road scuzz.
£20
Read More