Live Review
Blaenavon, Shepherd's Bush Empire, London
24th November 2017
You can hardly blame them for getting carried away with it.
Having waited five years to see the release of a debut album, Blaenavon have shown themselves masters of the waiting game. Tonight, however, they show no such self-restraint. From the moment the trio bound onstage at Shepherd's Bush Empire to the sound of Lorde's calling-card lyric "I'm waiting for it, that green light, I want it", their collective feet are firmly on the gas. Before he's struck a single chord, frontman Ben Gregory makes a beeline for the surging crowd who lay claim to his pastel suit. But it's the opening drum sequence of pre-debut cut 'Hell Is My Mind' that really kicks things off, setting a pace and energy that doesn't let up for the rest of the set. 'Let's Pray' and 'My Bark Is Your Bite' follow and when one of Ben's darkest lines, "Let's pray for death", prompts a deafening sing-along, it's clear nothing will quash the jubilant atmosphere in the room tonight.
Debut single 'Into The Night' sees the frontman on fine form, delivering a chasmic, foreboding vocal to match the careening cut. Then, 'The Monte Carlo Kid' ushers in a run of upbeat cuts and the pace is upped once again with new number 'All Your Vanity'. Firing on all cylinders has worked a charm so far for Blaenavon tonight, but when the set takes a turn for the album's softer cuts, the band struggle to slow the breakneck speed they've set for themselves. 'Lonely Side' suffers as a bolder, brasher incarnation, with Ben's on-record purr swapped out for a harsh belt. It's a shame, considering the album prospers just as much in its quieter moments, but an extra tender rendition of 'That's Your Lot' in the encore goes some way to make up for it. 'Orthodox Man' and 'Prague' close the set on an incendiary note and as the band are swept away on a sea of hands, you can hardly blame them for getting carried away with it.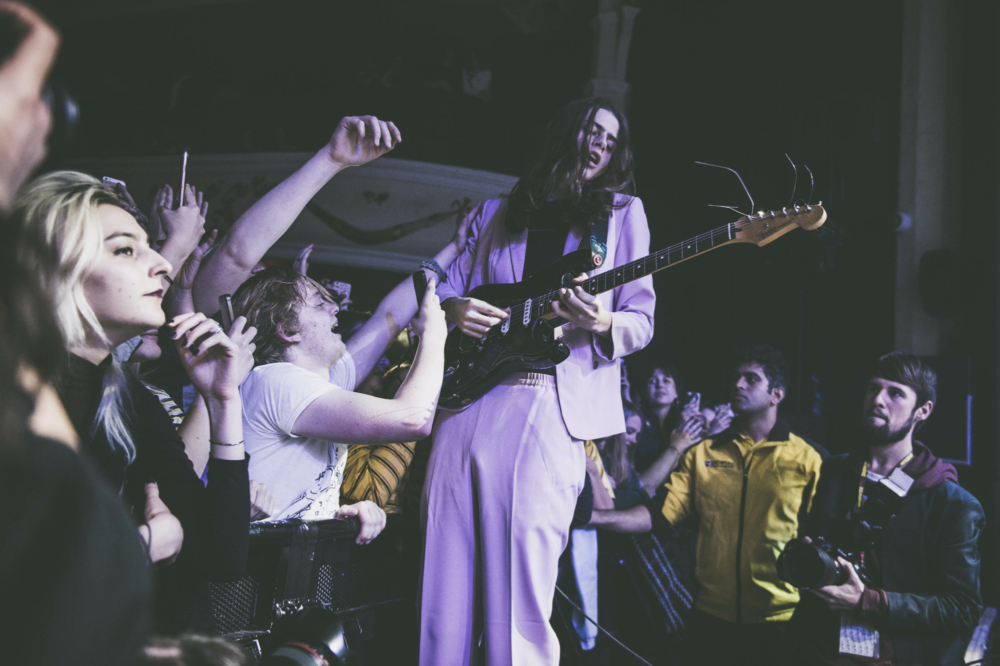 Photos: Robin Pope

Get your copy of the latest issue
Read More