Live Review
Brockhampton, O2 Academy Brixton, London
8th February 2022
The "best boyband since One Direction" seal long-running love affair with the capital at emotional and triumphant gig.
Four years ago, Brockhampton bounded onto the stage at London's KOKO, making their UK debut with two shows that sold out in seconds. A defining moment for the flourishing hip-hop collective, it still stands in Brockhampton fans' memories as a 'you should have been there' moment. In the years that followed, the internet-born group (their famed origin story beginning from meeting over a Kanye West forum) would return to London multiple times, most notably recording their fourth full-length 'iridescence' at Abbey Road.
With their ties with the capital fully cemented, the Brockhampton boys return to London tonight for what was originally meant to be the final leg of an all-conquering European tour, but instead stands as one of their last ever shows before the band embark on an "indefinite hiatus".
Cancelling their whole Euro trip - apart from two shows at the O2 Academy Brixton, which had sold out way back in 2019 - Monday and Tuesday's performances were always primed to be an emotional affair for the band. Meanwhile, Brockhampton's fanbase has always been a ferocious one, and many of the stans who've loved them over their tenure (six studio albums in six years) have dressed suitably for such an occasion: in jumpsuits reminiscent of the band's 'Saturation' era.
"It's bittersweet!" Brockhampton founder and de-facto leader Kevin Abstract tells the buzzing crowd, after kicking the evening off with explosive opening track 'BUZZCUT'. "Sad face."
But any fears of a sombre night are immediately dispelled, as Kevin and co. give their self-proclaimed "best boyband since One Direction" a triumphant and celebratory send-off, with a banger-packed set list spanning their whole career. Brockhampton were never gonna go out with anything but a bang, were they?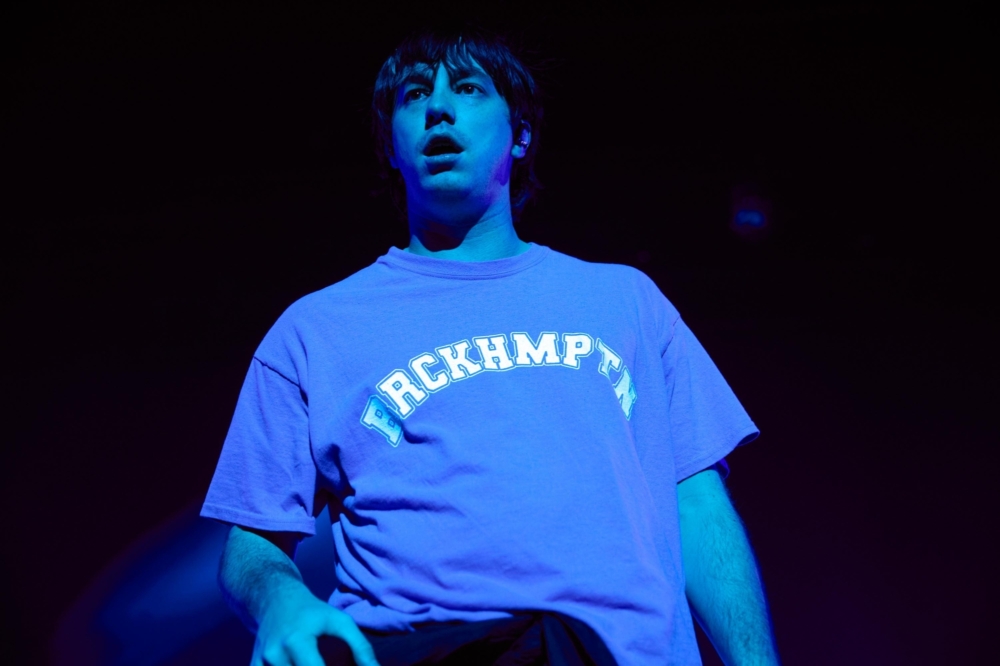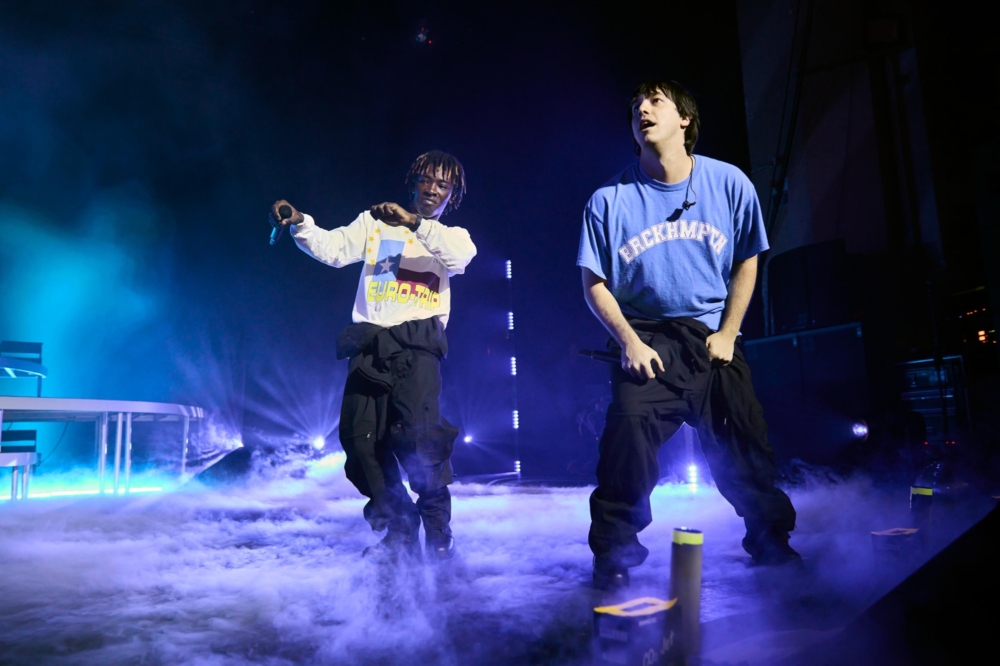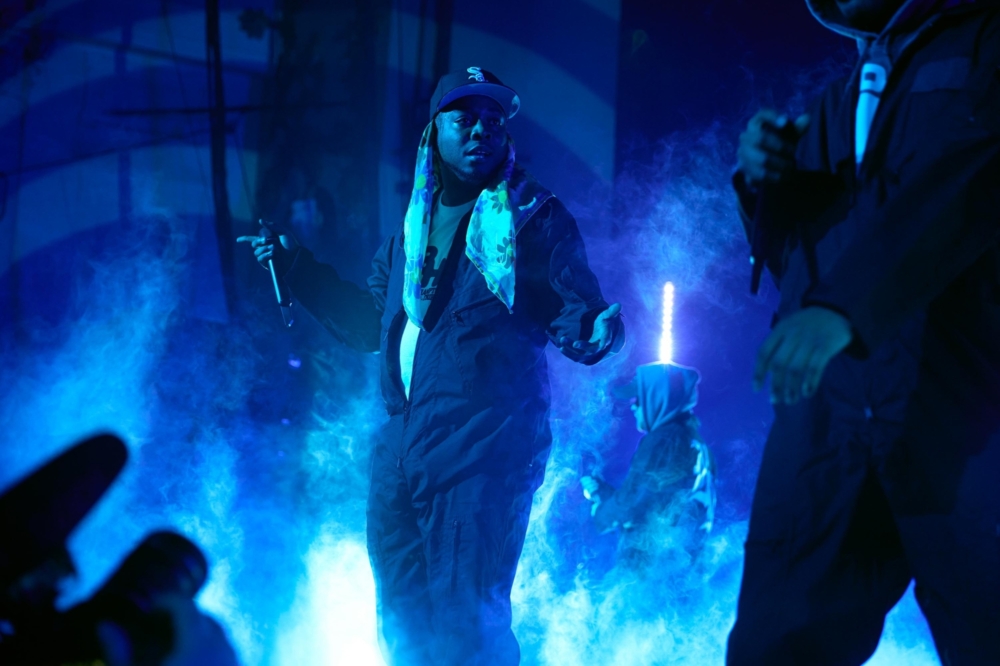 Kicking off with a series of 'Saturation' trilogy bangers, the boys get the crowd going with hits including 'STAR', 'GOLD', 'JUNKY' and 'ZIPPER'. Mosh pits erupt as soon as the iconic opening beats of 'QUEER' blast out, and sing-alongs echo throughout the whole venue as the crowd try to match the notes of Joba's chorus on 'FACE'.
'SISTER' is brought to a brief stop as the band, rightfully, halt the music to allow a fan to exit from the crowd with the help of security, urging the hyped-up audience to look after one another before they dive back into '1999 WILDFIRE'.
With the band's rappers Merlyn Wood and Matt Champion high-kicking and leaping across the stage throughout, the group's energy is as infectious as ever. Meanwhile, 'iridescence' cut 'J'OUVERT' sees Joba continually proving his vocal prowess as he screams into the mic, while bearface's magnetic 'DISTRICT' chorus gets the whole crowd waving their hands in the air.
Their 'GINGER' era gets a euphoric introduction with the arrival of viral hit 'SUGAR' before Dom McLennon provides a fiery verse on the vibey 'BOY BYE'. By the time latest album 'ROADRUNNER: NEW LIGHT, NEW MACHINE' gets its outing with banger 'DON'T SHOOT UP THE PARTY', there's not a single person in the room not wanting the evening to last forever - or at least for the band to announce a third additional London show.
As the night nears its end, emotions start to reach the surface as bearface steps forward to perform an emotional rendition of 'SATURATION II' closer 'SUMMER', which Kevin admits he cried throughout the night before. With the group heading off the stage to chants of "ONE MORE SONG!", the band, speaking into their mics from back stage, tell the crowd how much they mean to them, and how much Brockhampton has changed their lives. In turn, they also thank Kevin for making it all happen.
Enough to make even the most stoic stan shed a slight tear, the band return to see out this celebratory evening in the only way they possibly could - with an electric, pyrotechnic-fuelled encore of undisputed BH-banger 'BOOGIE', one of their most-loved songs that they infrequently play live.
It's a triumphant ending to a career-spanning set that proves just why Brockhampton will go down as game-changers. Rewriting the rules of what it is to be a rap band, they may actually have been the "best boy band since One Direction" too.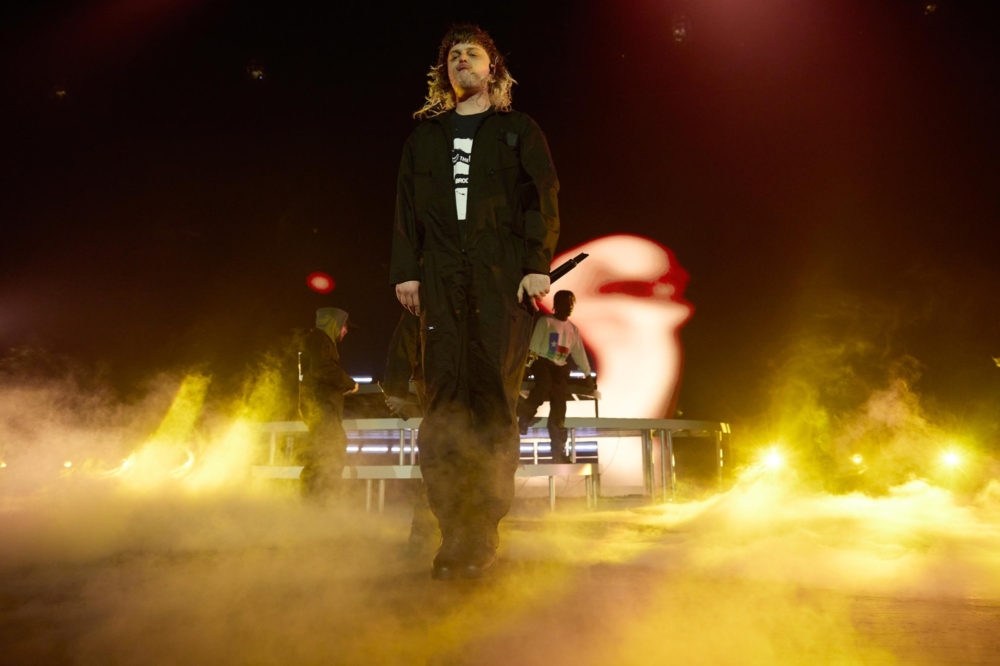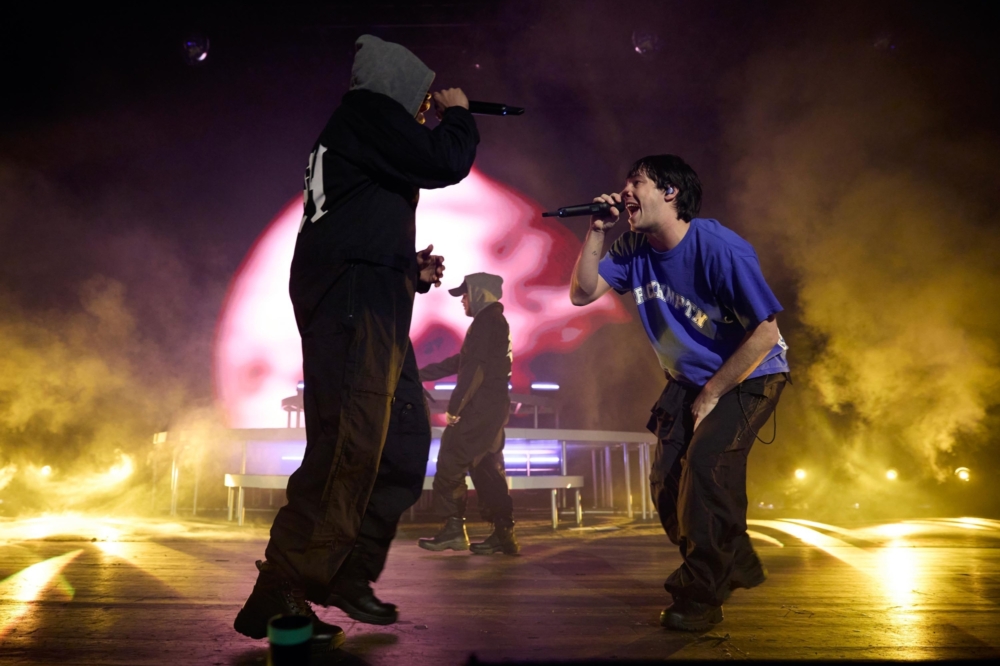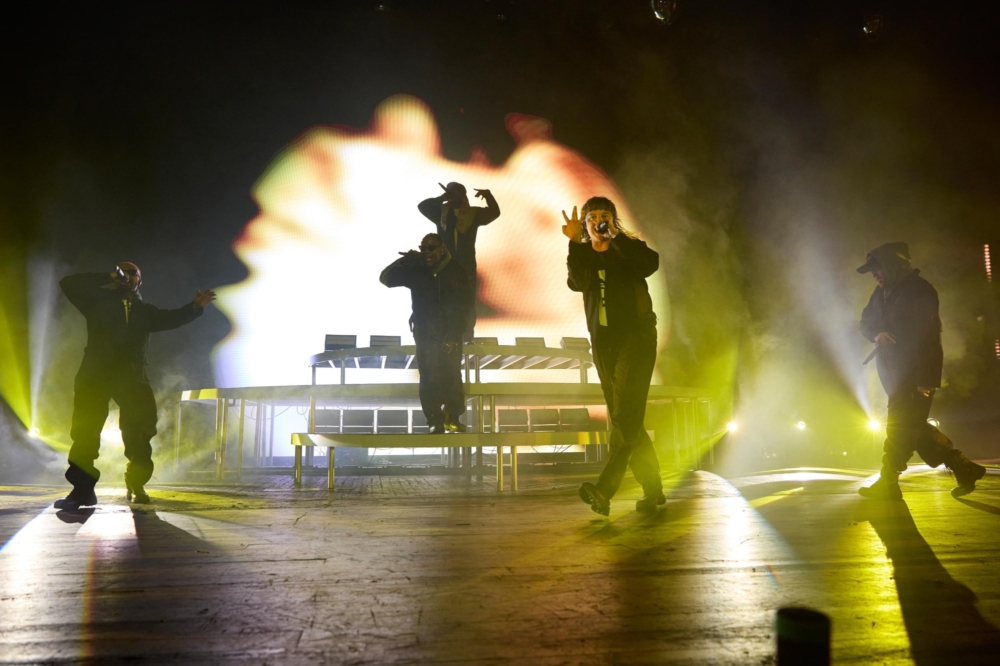 Get your copy of the latest issue
Read More