Festivals CMAT, Moonchild Sanelly, Buzzard Buzzard Buzzard & more kick off SXSW's music week at the British Music Embassy
14th March 2022
DIY's stellar showcase (if we do say so ourselves!) also brought Strawberry Guy, Nuha Ruby Ra and Gallus to Texas.
Forget the lairy lager lad stereotype of Brits abroad: taking over the British Music Embassy - in its swanky new 700 cap home at Cedar Street Courtyard - for Monday night at SXSW, DIY's showcase proved that the UK has plenty to offer away from home turf.
Though most of the Austin crowd won't have heard of Glasgow newcomers Gallus before tonight, they'll likely linger in the memory long after the evening's showcase is through. Stalking through the crowd, hoisting himself like a baby into the arms of an unwitting punter and closing their set by making a cape out of a Scottish flag, singer Barry Dolan rinses every single second of their 30 minute set to its maximum as the band whip up a tight frenzy of hedonistic indie punk stompers. New bands of SXSW take note: if you're trying to make an impression amidst a hyper crowded bill, use your opportunity to its full potential like this lot.
London's Nuha Ruby Ra might be dressed like a sort of catwalk Red Riding Hood, but musically she's far more akin to the wolf: a mesmeric, menacing hypnotist that could probably lure her fair share of unwitting prey to her lair. Standing solo on stage with an industrial backing track that she repeatedly tries to make as loud as possible, there are parallels to the likes of Nadine Shah or PJ Harvey, but Nuha is an altogether different sort of presence - contorting and weaving across the stage and, via the likes of pulsing 2021 single 'Sparky', casting an intriguing spell.
With the arrival of Strawberry Guy comes yet another change of pace - this time swapping out darkness for something altogether more sweet and positive. Bringing to mind the likes of slightly psychy Welsh favourites Meilyr Jones or Gruff Rhys crossed with a soft Matt Maltese tinge, his keyboard-centred swoons are a cosy balm for any jetlagged heads. Viral hit 'Mrs Magic' sounds every bit as warm and fuzzy IRL, while the Strawb himself, Alex Stephens, spends his time spreading love to his fellow band Berries and generally upping the good vibes all round.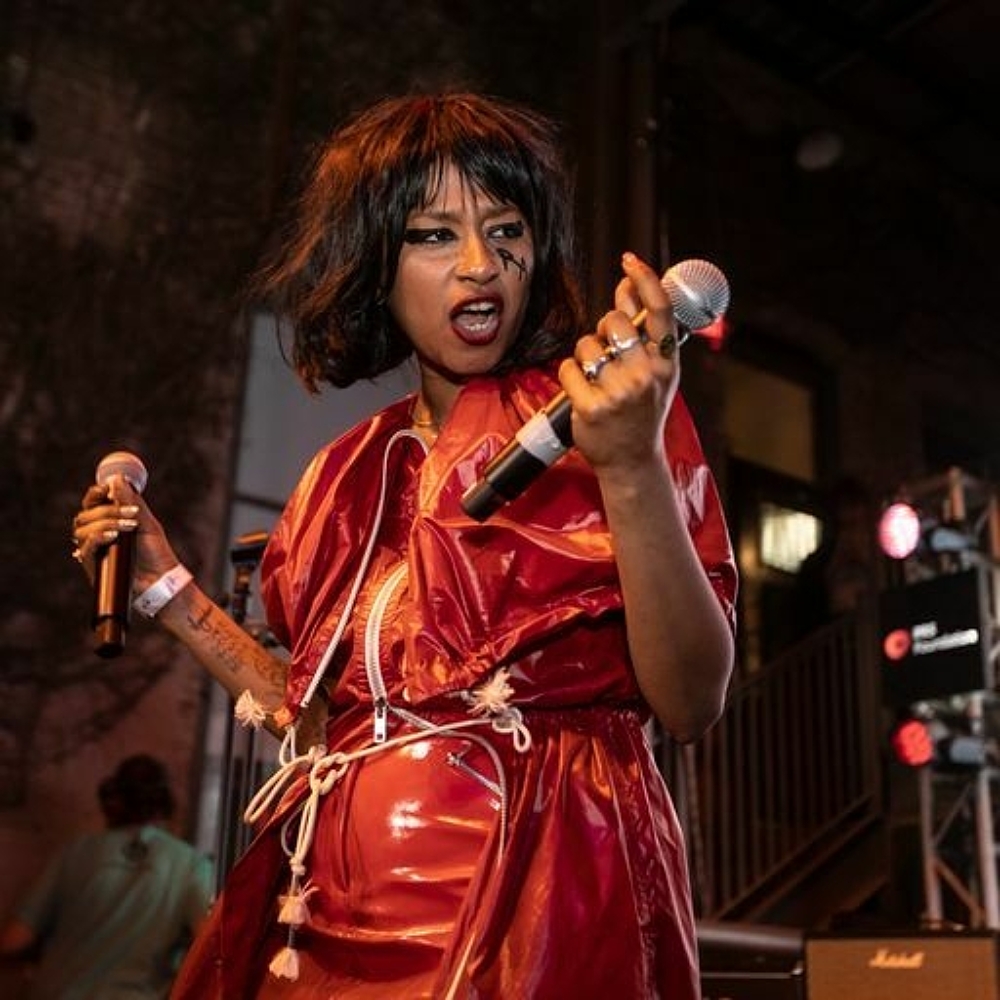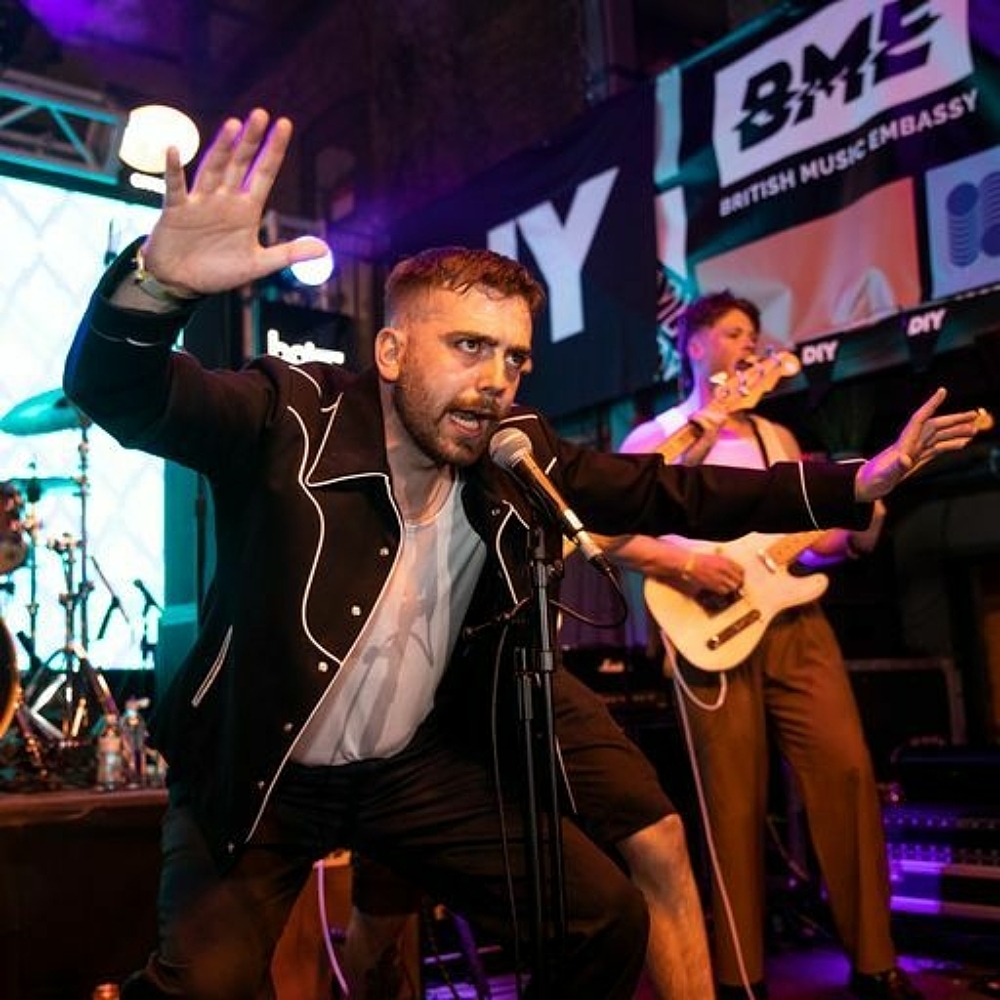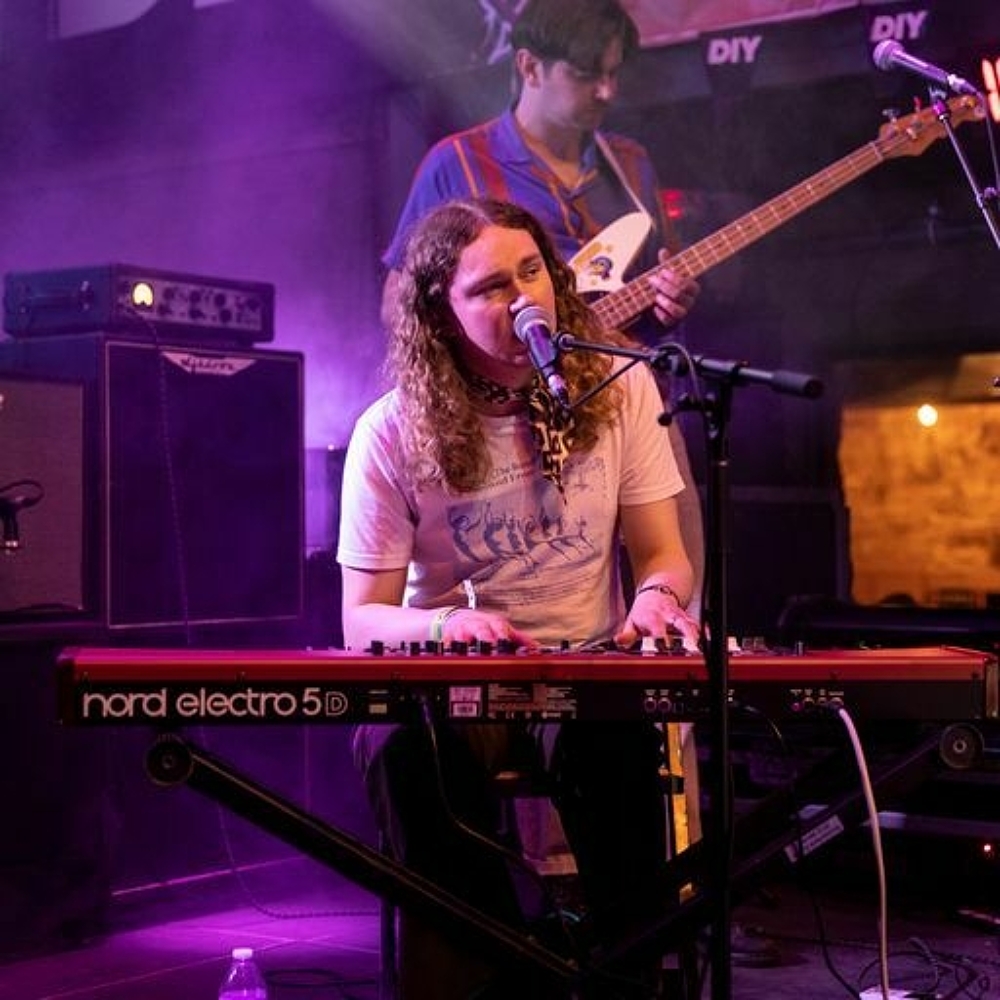 We'd wager at least five bucks that no one at tonight's showcase - or, likely, at SXSW as a whole - is as happy to be here as CMAT. Tonight marks the Dublin cowgirl's first ever southern American show and the first time her modern country canon has truly come home. Kicking off with 'Nashville' and ending with a touchingly excited speech before rounding out with 'I Wanna Be A Cowboy, Baby!', she's a joy from start to finish - part genuinely sublime vocal prowess, part energetic wildcard, bounding around the stage and high kicking through the likes of 'No More Virgos' and 'Every Bottle (Is My Boyfriend)'.
Through some glorious loophole, tonight's British Music Embassy stage has made an exception for the liberating party of South Africa's Moonchild Sanelly and frankly, the UK should be so lucky to have such a diamond as one of our own. Clad in an outfit (complete with tail) that we'll label as BDSM Pink Panther, she's an all-singing, all-twerking ball of celebratory energy: the sort of person whose sheer positivity should come in prescription form. Inviting crowd members onto the stage to dance and bounding into the crowd, there are, admittedly, a contingency of middle aged men who have no idea how they're meant to react. For her part, Moonchild Sanelly clearly just wants to spread exuberant fun and sexual freedom and, from an infectious 'Thunda Thighs' to a call-and-response run through 'Wey Mameh', she's a twinkle-eyed force of nature.
And, closing out the night for the booze-soaked 1am slot come Buzzard Buzzard Buzzard to show that, sometimes, all you need is some sweet, sweet '70s-soaked riffs to seal the deal. Like Wings-era McCartney resurrected in the form of a quartet of lanky Welshmen, cuts from just-released debut LP 'Backhand Deals' are melodically-rich, toe-tapping treats that don't try and reinvent the wheel and are all the better for it. In frontman Tom Rees, they have a semi-chaotic raconteur, but one who's a silent musical assassin - throwing out classic melody after classic melody like it's nothing. It's as celebratory a way to end the day as you can get.