Live Review
Creeper, Roundhouse, London
4th November 2022
For all its celebratory tone, tonight feels like the start of something bigger.
A mile down the road, almost four years to the day, Creeper laid debut album 'Eternity, In Your Arms' to rest. Paying homage to his 1973 retirement of Ziggy Stardust at what's now Hammersmith Apollo, frontman Will Gould paraphrased David Bowie: "Not only is it the last show of this album, but it's the last show that we'll ever do." The front rows were distraught. The band had only meant to give the record a theatrical send-off in the manner of one of their heroes; they'd instead convinced their fans that was it. And it ended up being a longer break than they'd intended, too.

In contrast, tonight's more literal take on the death of an era – closer 'Misery' ending with a masked vampire holding an eerily accurate representation of Will's severed head aloft – immediately ushers in a new beginning: new logo, new label, new single 'Ghost Brigade' released that very minute on streaming services.

It's the biggest headline show yet for the band: and prosthetics aside, they've pulled out all the stops. A screen showing horror film style footage accompanied by spooky music drops once they take the stage; string accompaniment; a whole song's worth of time for drummer Jake Fogarty to show off; arguably excessive amounts of pyro. As Will leads classic arena chants across the sold-out, three-thousand plus capacity room, there is the sense that yeah, this is a band only an album away from arenas. Yet curiously, for a group whose rise was built on myth making through cryptic stories and fictional characters, they've also never seemed more human, melodrama playing second-fiddle to the visible connection between those on stage and those in front. Creeper may have emerged touting a cult, but tonight proves they've created a community.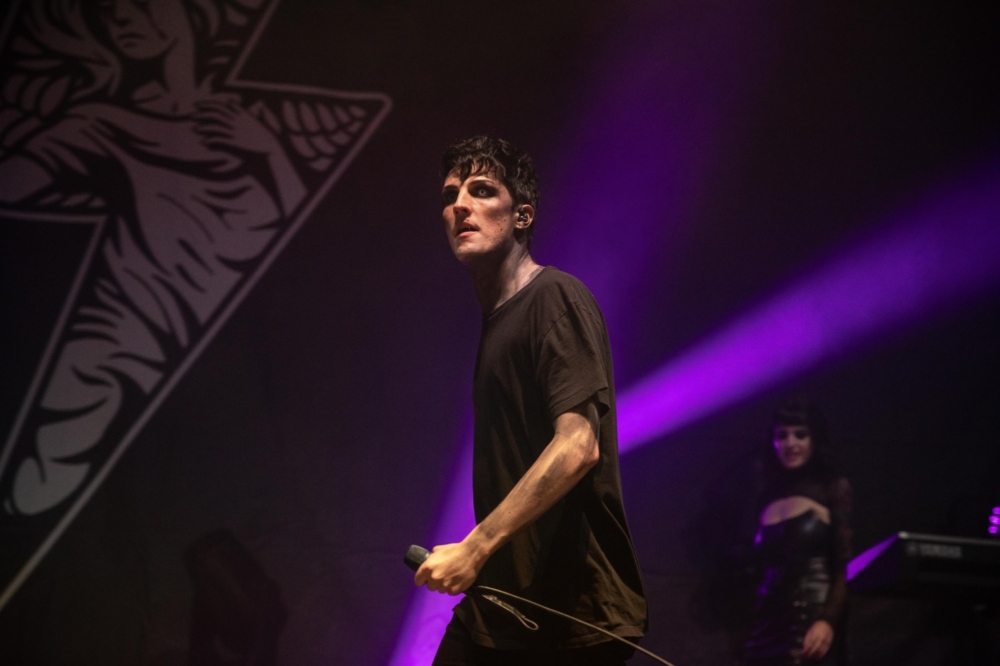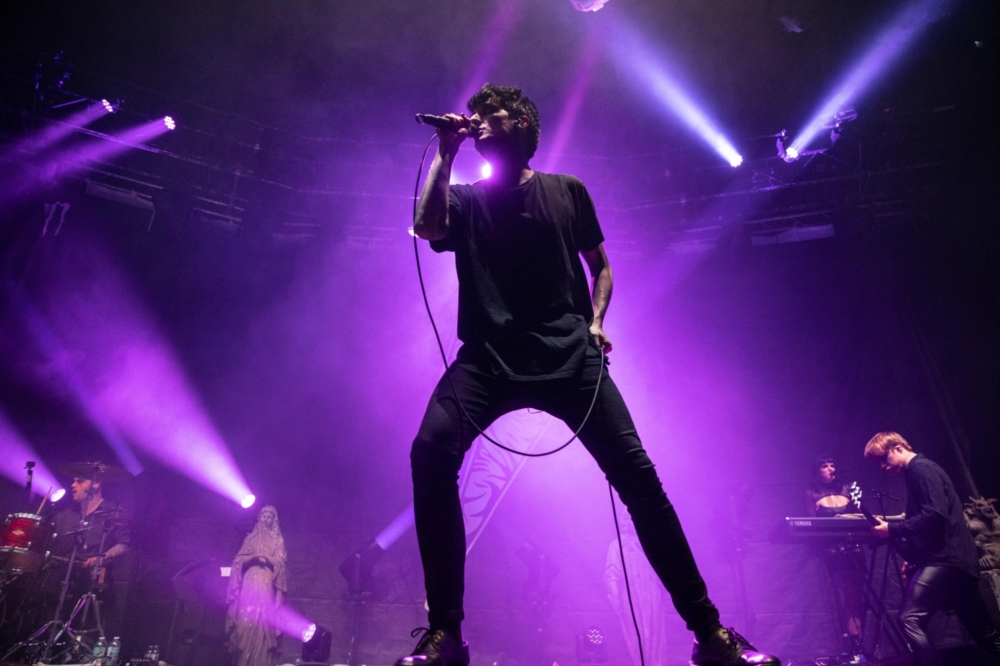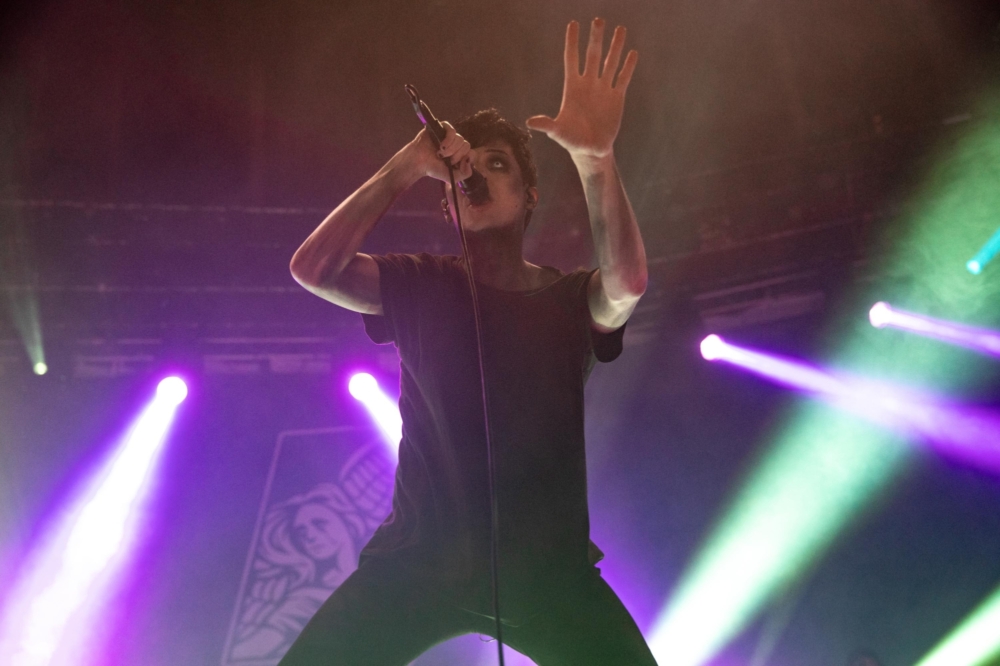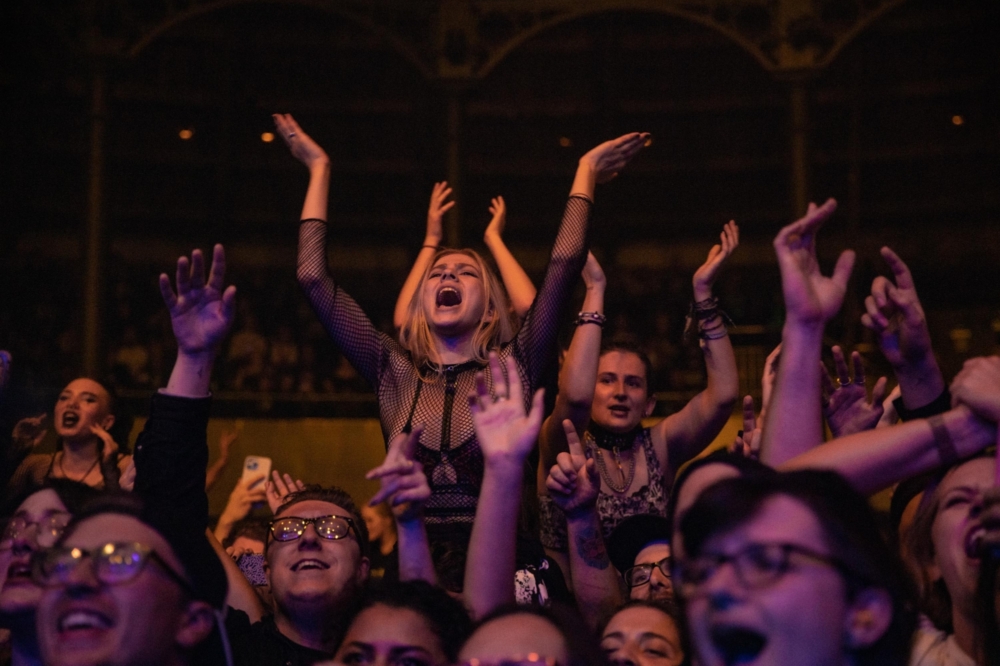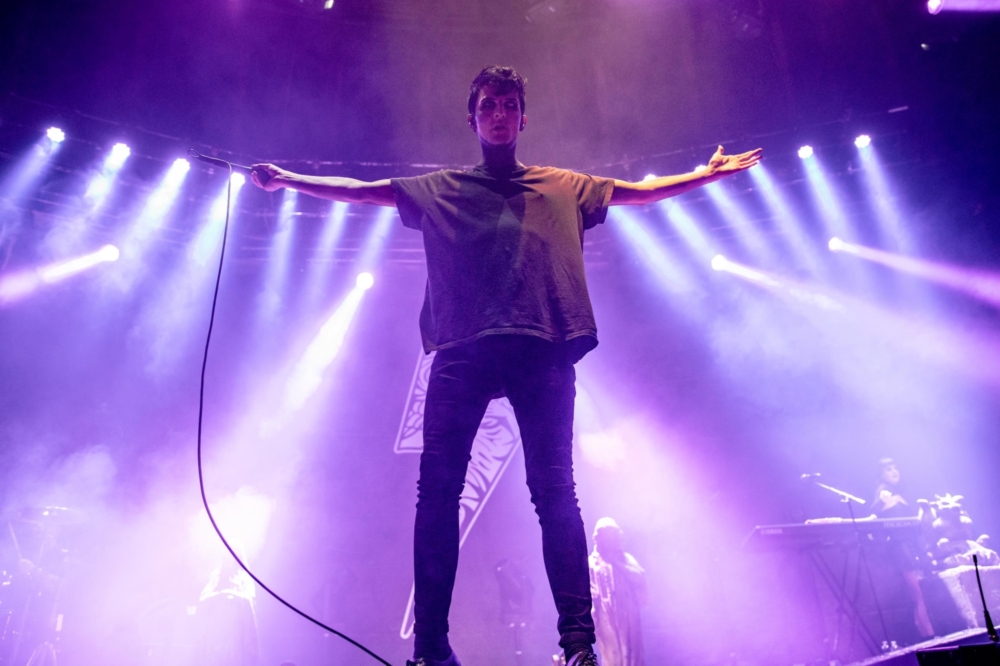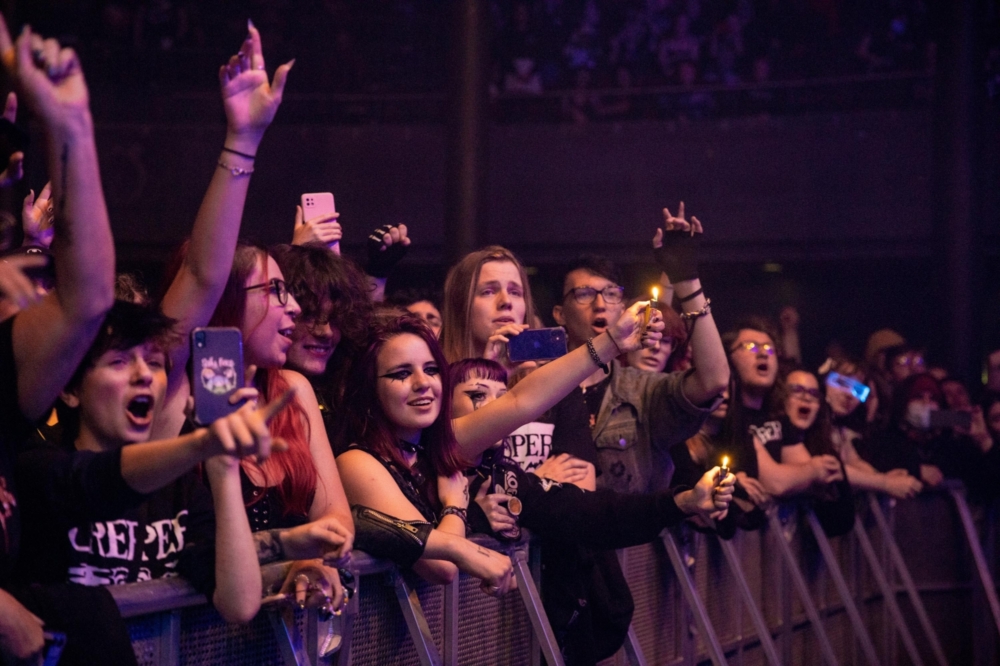 A Creeper fan can be spotted a mile off: they're usually wearing the band's merch. At least three-quarters here are wearing either t-shirts (mostly from this specific tour) or have one of the group's patches attached to their jacket. There's a steady stream of crowd surfers, fans on shoulders; barely anyone misses a single lyric throughout the evening. When Will fails to make it through a gorgeous, cello-backed 'All My Friends' without breaking down (the song written while guitarist Ian Miles was suffering from particularly severe mental health issues – and this notably being the first time they've taken it on stage), they're there to pick back up, a chant of "Ian" repeated once it ends. There's a band-led cheer for anyone who's a first-timer. The band's lyrics may often tell dark stories, but the positive energy tonight extends all the way to the upstairs seated area.
Wanting a show to be a 'moment' can often prove overwhelming for an artist; meticulously planning for everything to be 'just so' ultimately getting in the way of the performance itself. But when fifteen minutes in, part of the stage setup fails, it barely registers. When a guitar won't play ball, or keyboardist Hannah Greenwood's having thrashed around the stage has her out of breath, it's shrug, laugh, move on. An original '70s punk mainstay, having hosted the Ramones as early as 1976, there's no doubt the choice of the Roundhouse was deliberate: it hosted the Ramones as early as 1976, and perhaps more pointedly, was where, in 1970, David Bowie and his newly-formed backing band The Hype, embraced glam rock for the first time. And for all its celebratory tone, tonight - much like then must have done - feels like the start of something bigger.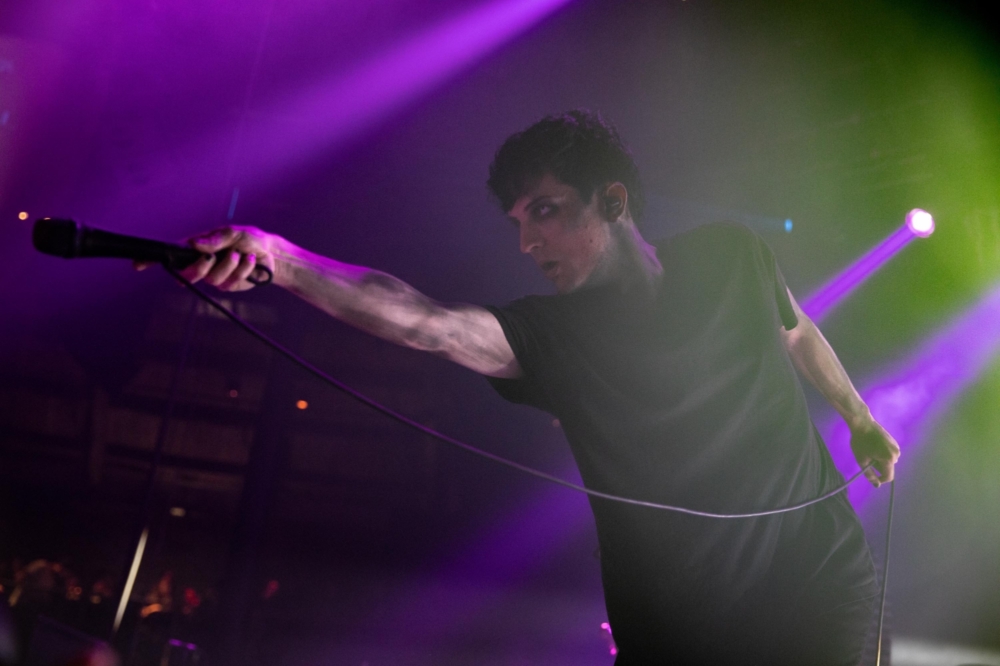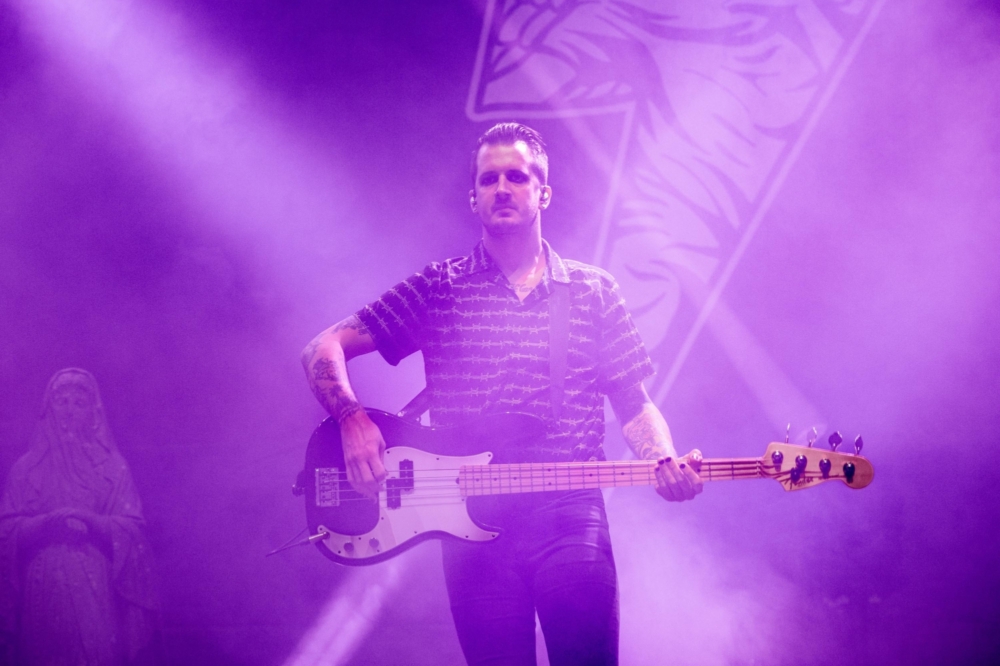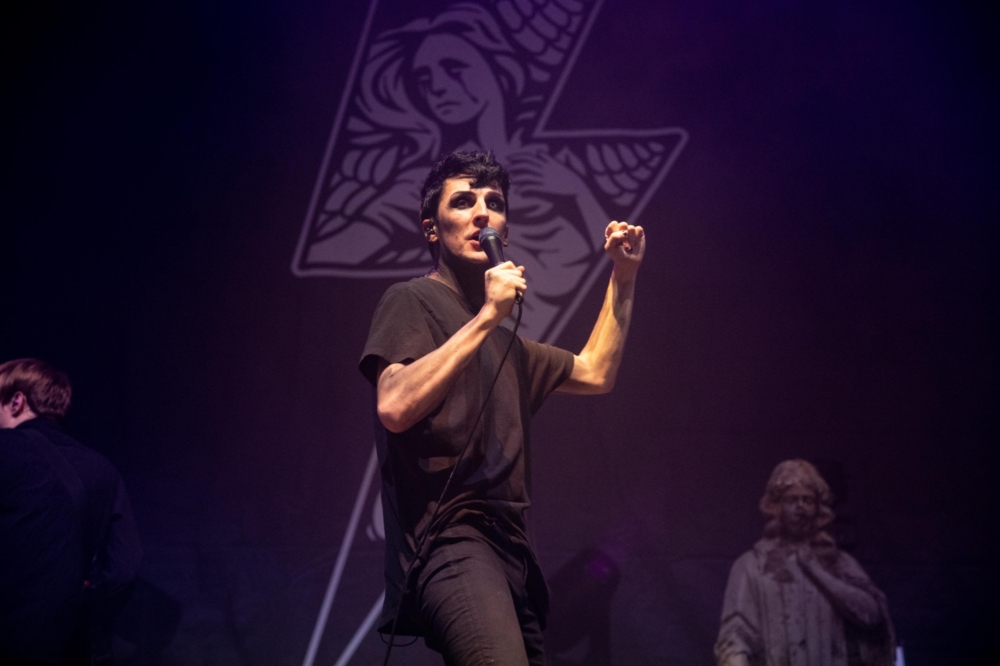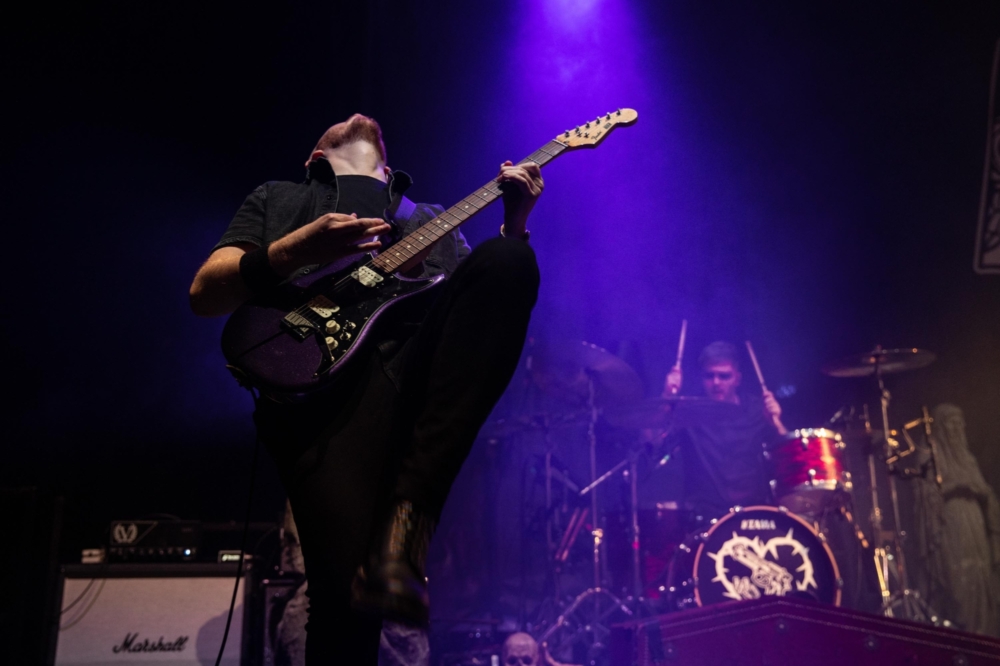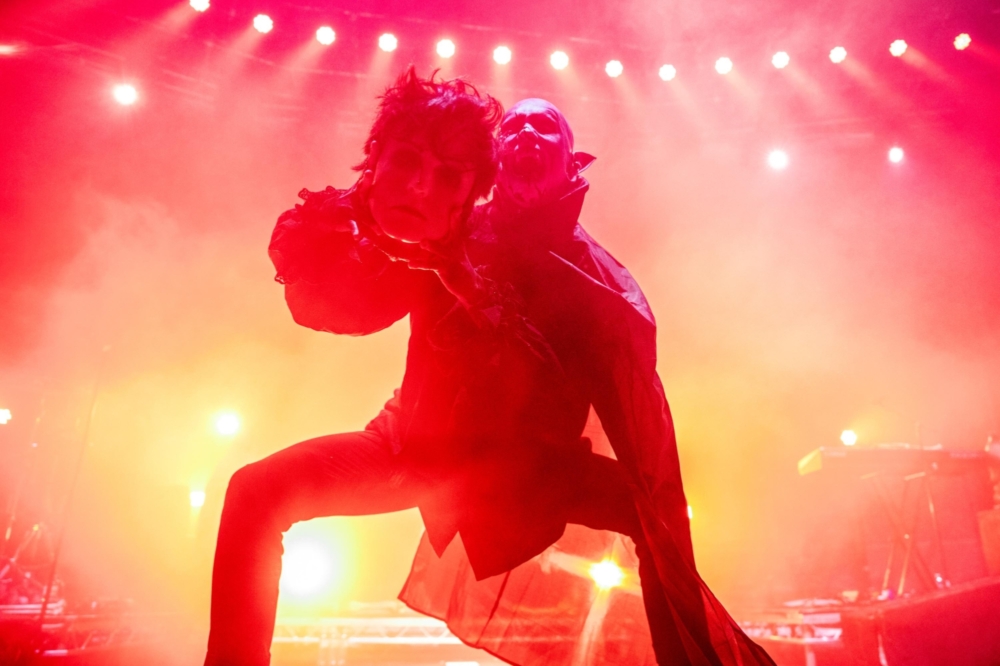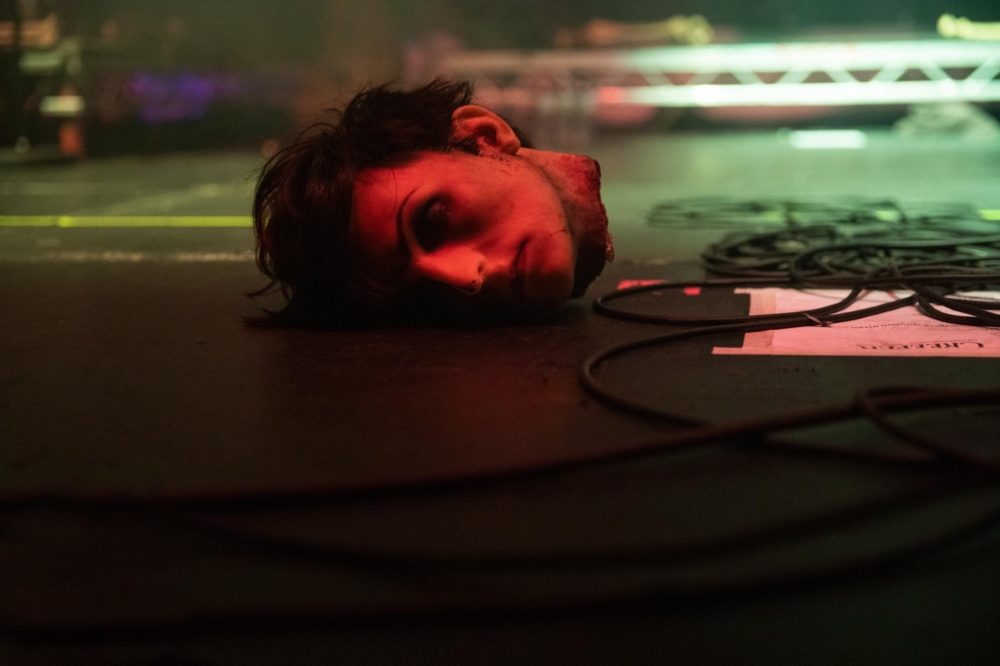 Read More