Live Review
Denzel Curry, Brixton Academy, London
4th May 2022
The Florida rapper storms the venue as he exhibits his lyrical dexterity and infectious energy to an adoring crowd.
"This album is about me, Denzel Curry. No alter egos, no nothing. Just Denzel Curry." This was a sentiment the South Florida rapper expressed ahead of the release of his introspective fifth studio album, 'Melt My Eyez, See Your Future'. A project in which he is very much placed at its centre, it's a narrative that carries over into his rapturous London show at Brixton's O2 Academy.

The second UK date of his world tour, the stage is awash with electric blue hues - the sound deck the only piece of equipment to fill its cavernous space. As Sainte, the final act of a 6 strong support cast, heads off stage, the crowd begin to feverishly chant Denzel's name - despite show time not being for another 20 minutes. It's a rallying war cry, calling their hero to the stage.

As he enters, spiked hair framing his head like a crown, he immediately launches into 'Melt Session #1' - rattling through the first eight songs of his new record at breakneck speed. Despite their intimate, self-reflective nature, each track effortlessly fills the room. Album highlight 'Walkin' is a standout of the evening, Denzel storming the stage like a matador taming the bull, waving his jacket aloft his head in ferocious victory.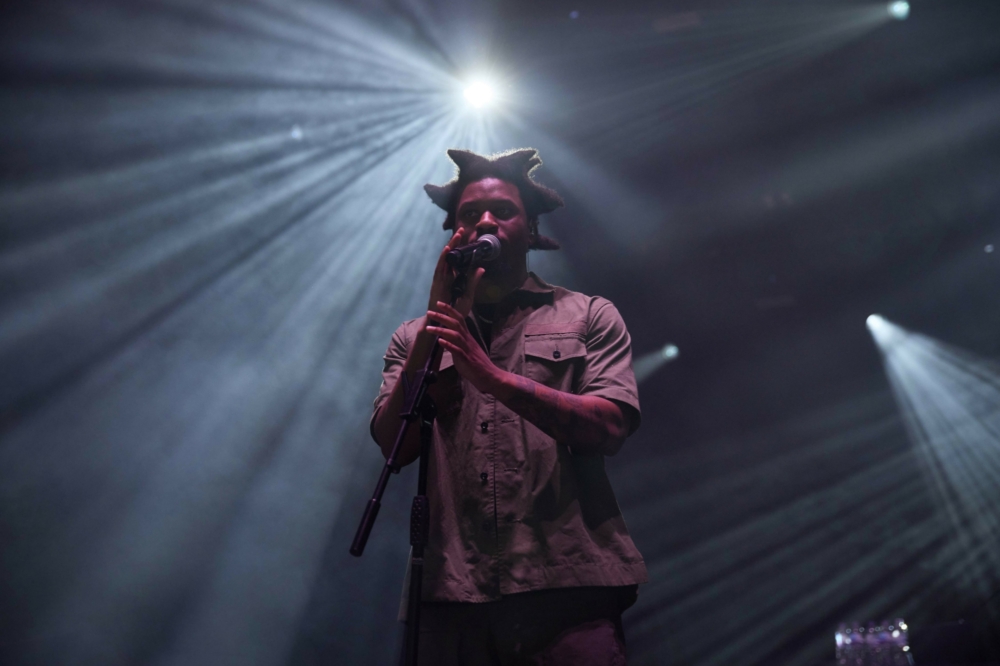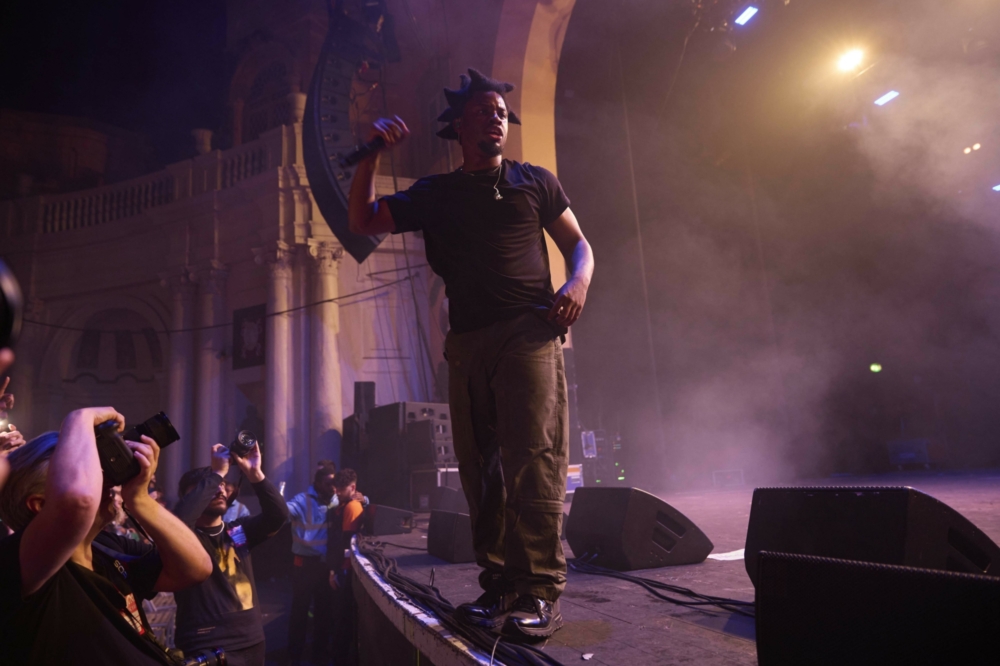 Perching on the edge of the stage throughout, he's within touching distance of the sea of fans stretched out front. It's in these close quarters where he takes a moment to address the room - "Talk about this with someone that you love," he offers, before launching into 'Mental'. It's a moment for contemplation and sincerity amidst the sea of writhing bodies - "It's all in my mind / but I'ma feel fine / Once I'm meltin' my eyes".
Taking the crowd back to 2016's 'IMPERIAL' before weaving through a dizzying twenty-plus song strong set, the evening flashes by. He commands the stage, slashing through the air as he swings his legs like a mechatronic puppet - his rap flow composed and impeccable despite the frenetic energy.
The one-track encore is unsurprisingly Kenny Beats collaboration 'DIET_', a raw showcase of his galloping double time. The crowd break into their final, frantic mosh pit of the night - sweat dripping, arms held aloft in euphoria. It's a triumph.
Read More