Festivals Self Esteem, Yard Act and Walt Disco top the bill at DIY's heavy-hitting SXSW showcase
With Priya Ragu, Baby Queen and Gustaf in tow, the Wednesday night bill went off with a bang.
Sure, we might be a little biased, but with many of SXSW's buzziest artists on the same bill, DIY's Wednesday night showcase arrives as a veritable hot ticket. And with the sun setting across Augustine's fairy-lit outdoor yard, New Yorkers Gustaf don't waste a second in kicking off the party.
Armed with a box of tricks (tin cans, a rubber chicken, a ludicrously miniature triangle) that percussionist Tarra Thiesson proceeds to bash and squeeze throughout their set, the quintet make dance-punk with a glint in its eye. Whether it's in the lyrical self deprecation of single 'Mine' (opening lyric "You said I'm much too old to be lo-fi" picking up the baton from where LCD Soundsystem's 'Losing My Edge' left off) or singer Lydia Gammill's wildly expressive rubberised expressions, they're the fun face of an NYC scene predominantly known for its more overtly wordy conspirators (Parquet Courts, Bodega et al) and tonight, they're an infectious riot.
Travelling sans band, Baby Queen is singer, musician, compere and comedian all in one for her set. It's a tough ask to keep a crowd (and a boozy festival crowd at that) on side when you're flying solo, but Bella Latham has charisma in spades; making a game out of tuning her guitar, instructing the gathered throng to do a tequila shot with her and generally providing as many bants as bangers, you can see why she's landed a hugely coveted slot supporting Olivia Rodrigo later in the year. Armed with the sarcastic grunge pop of 'Wannabe', 'Buzzkill' and more, plus a stage presence that will easily translate to the arena stage, she's got all the makings of a future star.
Switching things up and providing a more loose-limbed kind of good time, Priya Ragu and her band's culture-blending mix of R&B, hip hop and Tamil folk lands as a natural successor to MIA (albeit a more chilled one). Early breakthrough single 'Good Love 2.0' still rings with the warm hooks and easy groove that first turned heads towards the Swiss-Tamil singer, while the infectious beats of 'Lockdown' are a far more enjoyable listen than that cursed word might suggest.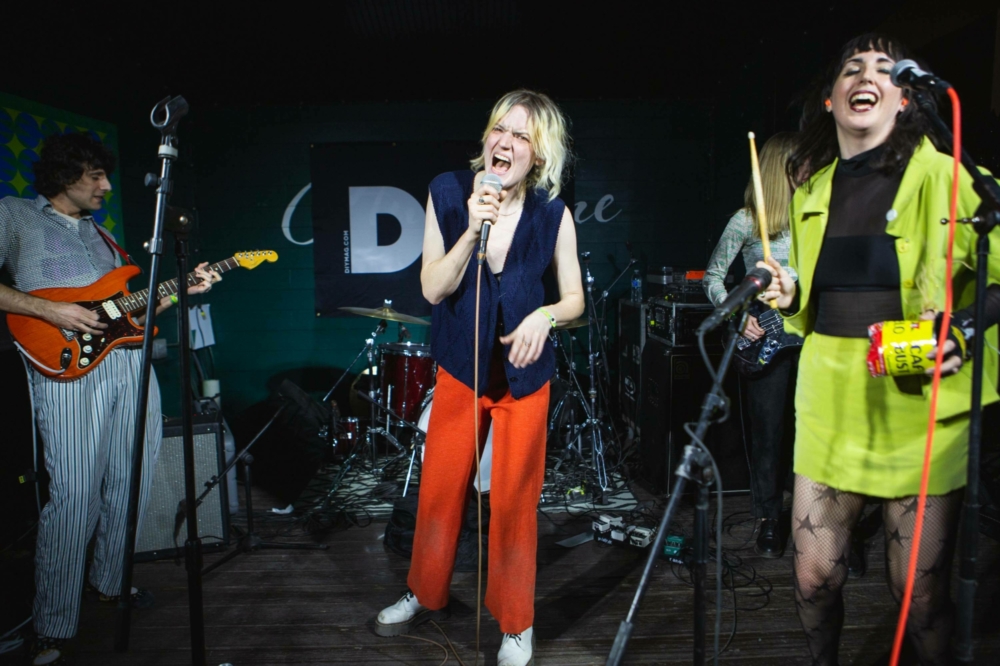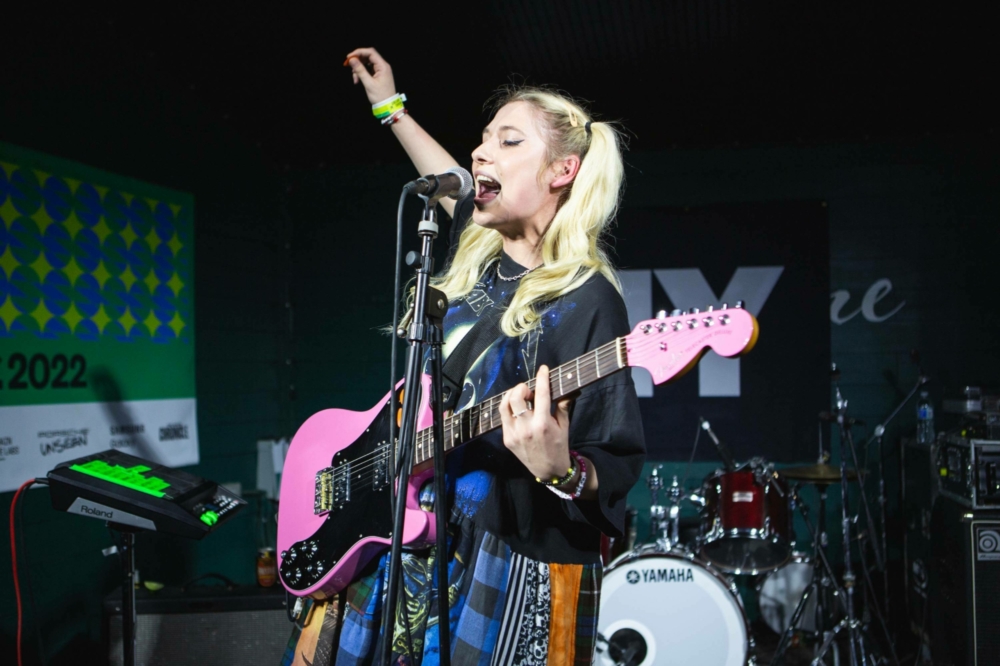 The start of Self Esteem's set might have been stressful for Rebecca Lucy Taylor herself, but for the crowd who get to enjoy her hilarious attempts to keep the vibe going during an extended technical hitch, before bringing her backing singers forward for an impromptu a capella track, it's just another reason why the singer is increasingly stepping into a tier of her own. Funny, powerful, sassy, tender - even in a short festival set, tracks from 'Prioritise Pleasure' are next level. Amidst a heaving SXSW line-up full of artists jostling for view, there will be nothing else like Self Esteem's choreography-heavy, wind machine-tousled set here. Long may she reign.
Another sight you rarely see at an industry-heavy event is a full on mosh pit, but Leeds heroes Yard Act manage to instigate one for the majority of their set (at one point, Sprints singer Karla Chubb is even spotted attempting to scale a lighting rig in pure giddy abandon). A few days into their rammed festival schedule, the band are on wild form - simultaneously tight and chaotic; singer James Smith spits out the wordy tongue twisters of 'Fixer Upper' and 'Payday' more like a rapper than a trad indie vocalist, and finishes off the set by collecting cash from the front row and then promptly walking off.
Filling in last minute after Surfbort cancel their set, Walt Disco are tonight's knights in shining armour and, armed with forthcoming debut LP 'Unlearning', their industrial-soaked goth pop deserves every platform it can get. These are queer anthems with bite, that embrace ideas of identity and finding your true self whilst having a throbbing dance party in the process. Whether in the playful chants of 'How Cool Are You?' or old favourite 'Cut Your Hair', they're art with a heart - a band that look incredible, but actually have the substance to back it up.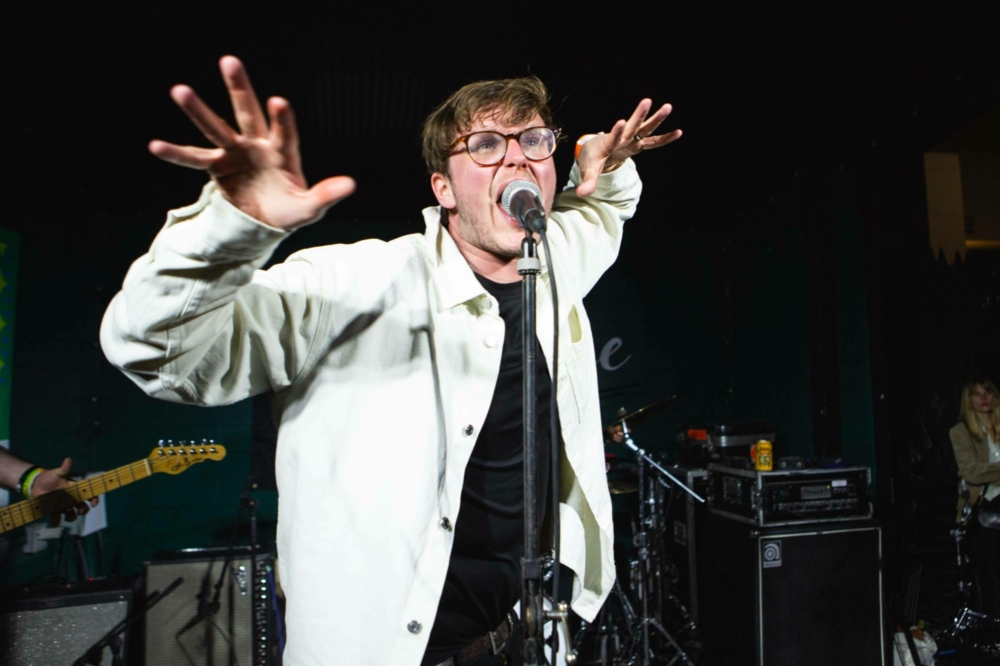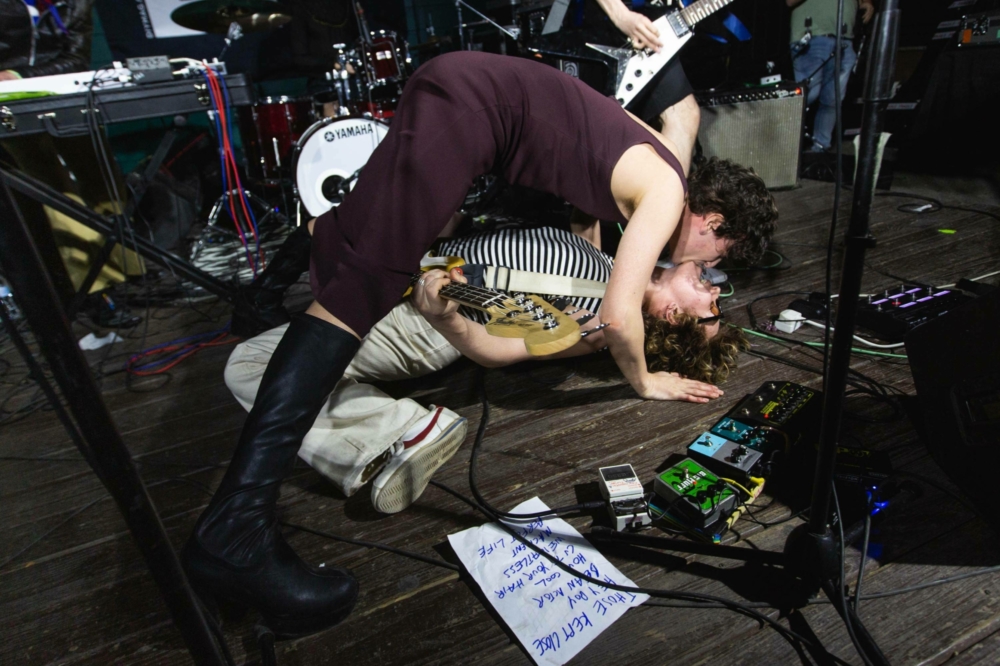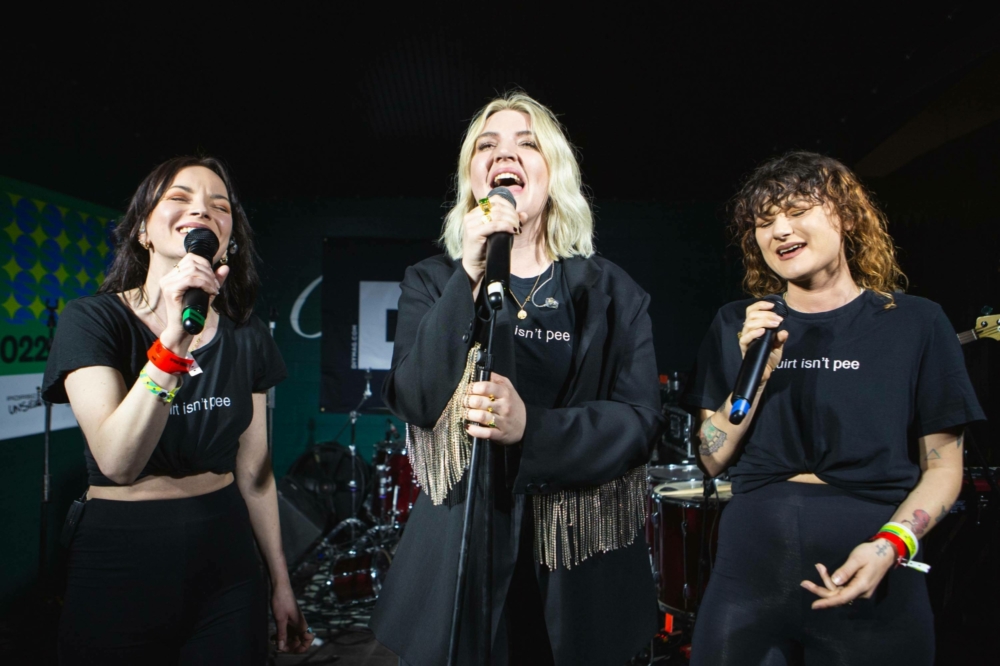 Get your copy of the latest issue
Read More