Festivals Flow Festival 2022
12th - 14th August 2022
Gorillaz, Burna Boy and Fred again.. provide standout moments as the Finnish festival opens its gates once again.
Three years since Flow last took place, the Helsinki festival's gates open once again to welcome a crowd eager to make up for lost time. Taking place at a defunct power plant, the event hosts acts spanning all genres, with some of the biggest names in pop playing alongside the buzziest DJs in the world.
Finland's own Vessala kicks off the fun on Friday with her Poppy-esque blend of thrashing guitars and pop melodies, before Sigrid returns to the Main Stage for her first time since 2018 urging the crowd to dance along as her stellar vocals power through hits including 'Don't Kill My Vibe' and 'Stranger'. Over in the Black Tent, it's a slightly different style of on-stage dancing as Aldous Harding robots along to her compelling folk, but the party truly starts when Nigeria's Burna Boy hits the Main Stage.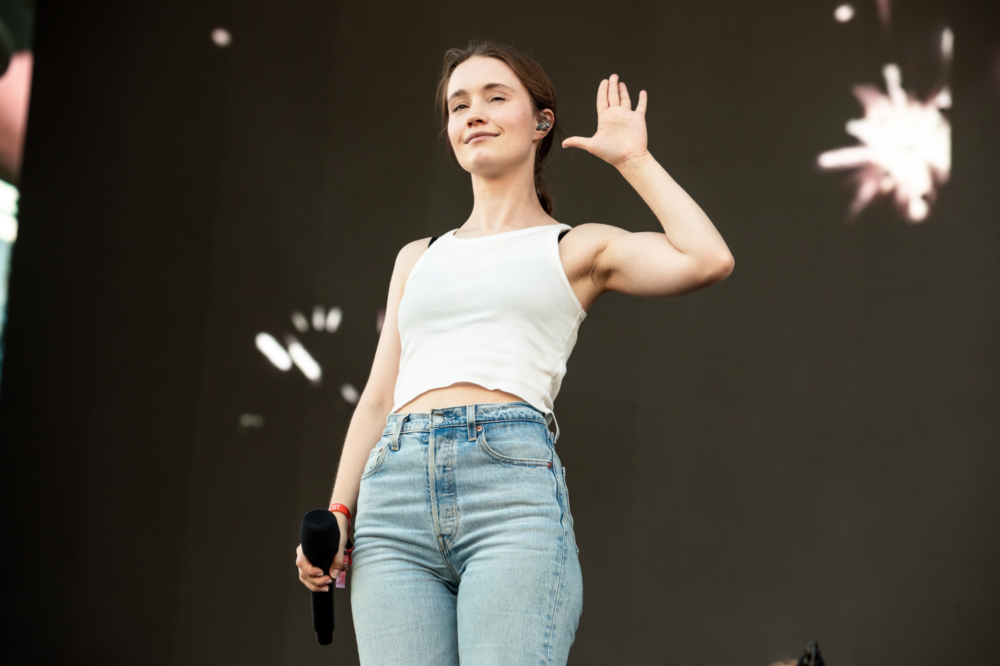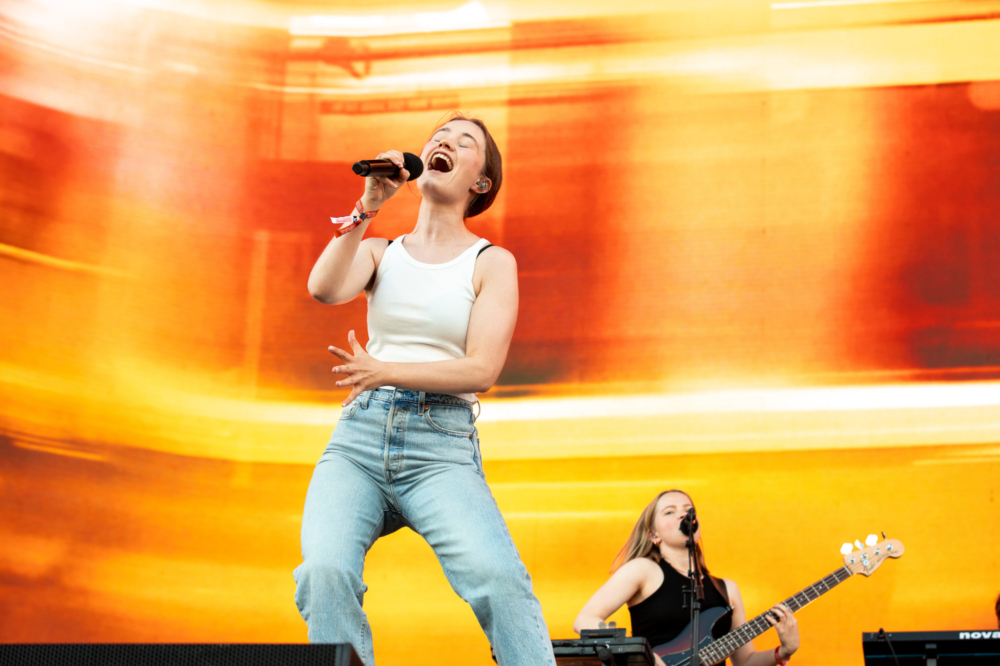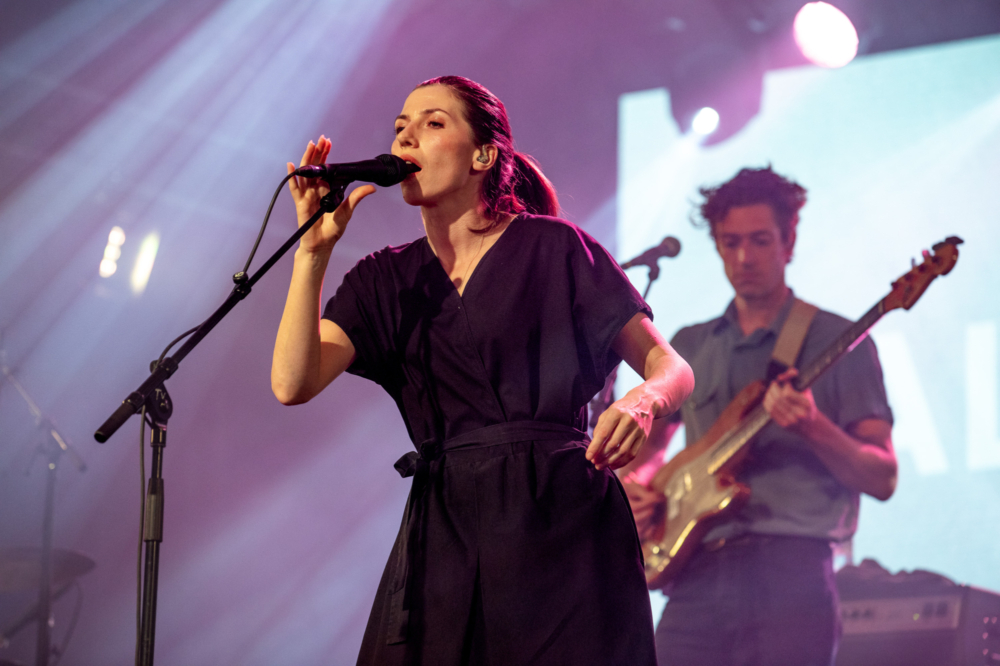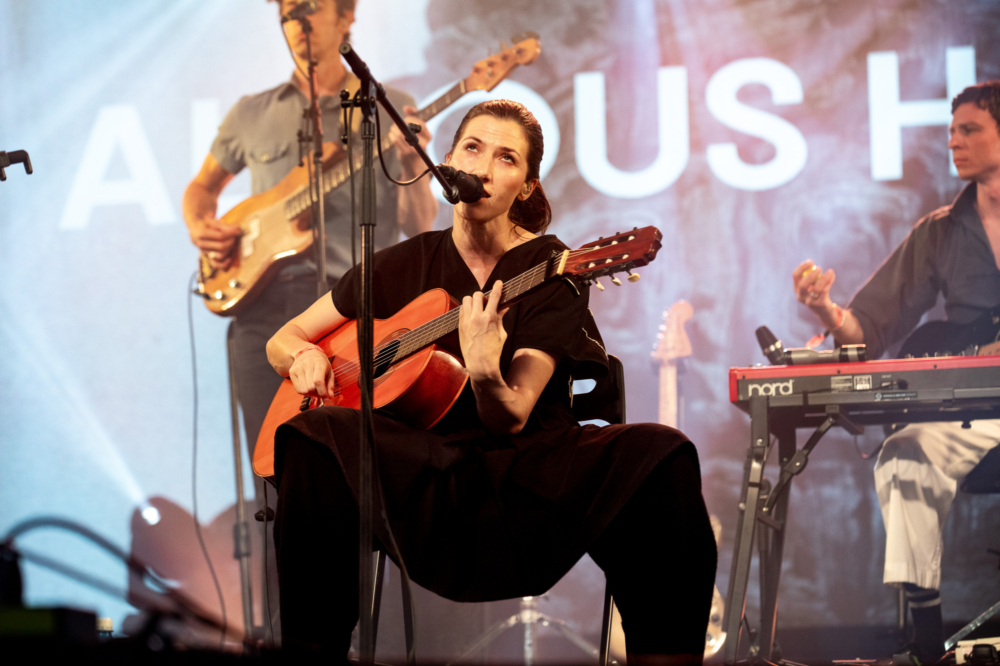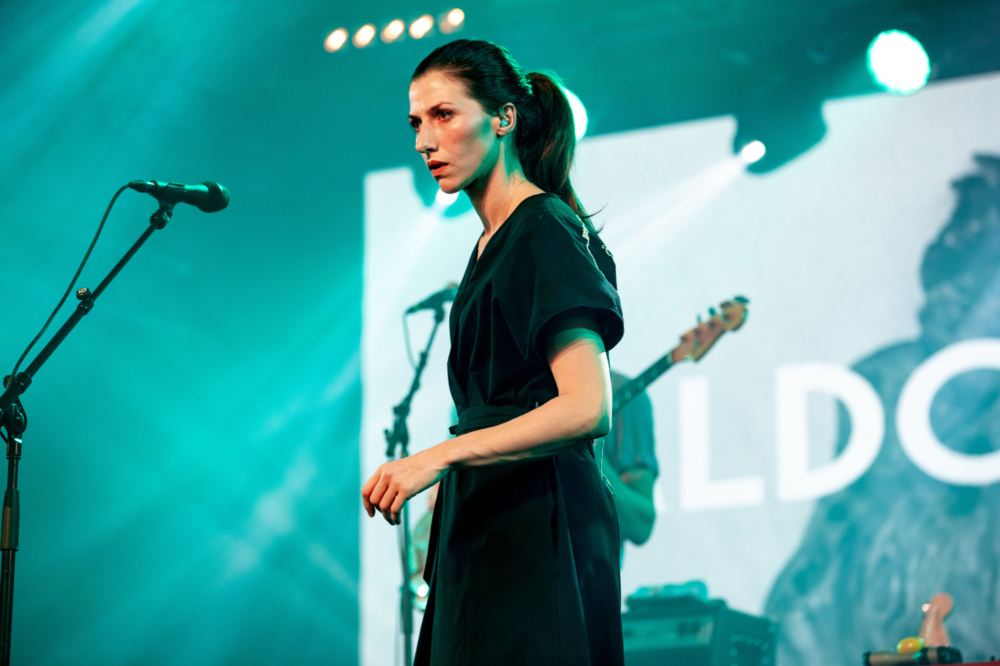 Armed with pyrotechnics which light up almost instantly, his Afrobeats-inspired sounds conjure an immaculate vibe as the sun sets, and the crowd in front loves every minute of it, with Burna Boy returning from high-fiving the front row at one point with a newly-acquired bra. Heading on over to the Red Arena, Jarvis Cocker prances about the stage as JARV IS… begin their set with a take on alma mater Pulp's 'She's a Lady', before performing new track 'Proceed To The Route', and closing proceedings with a sing-a-long of the frontman's own iconic '…Running The World'. Later on, MØ - whose birthday coincides with her midnight stage time - wows the same arena with her electro-pop bops, including recent release 'True Romance'.
Gorillaz close out the Main Stage's first night with a huge headline set that sees Damon and co. lead the crowd through nearly two hours' worth of their huge discography. Recent track 'Cracker Island' sounds vibrant, while 'On Melancholy Hill' has the whole crowd waving their arms in the air. Marking the band's first time in Finland, the collective deliver a 24-song strong setlist, with Slowthai-featuring 'Momentary Bliss' providing a late highlight, but it's during the encore that Damon really gives the Finnish crowd what they've been waiting for. With guest appearances from Bootie Brown and Freddie Gibbs, Pos arrives to lead the crowd in an affirmation repetition session, asking them to state that they feel confident and loved, before yelling "repeat after me, I feel good!" Closing the set with 'Feel Good Inc' and an extended version of 'Clint Eastwood', it's a mighty finish that truly shows off Damon and co's ability to craft a glowing headline set and welcomes Flow back with a bang.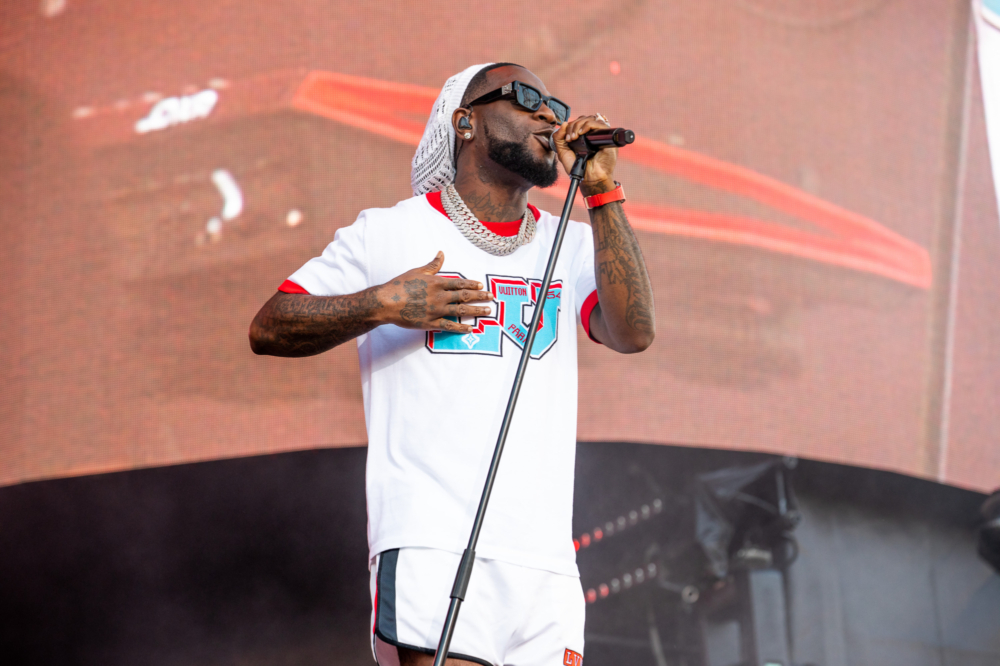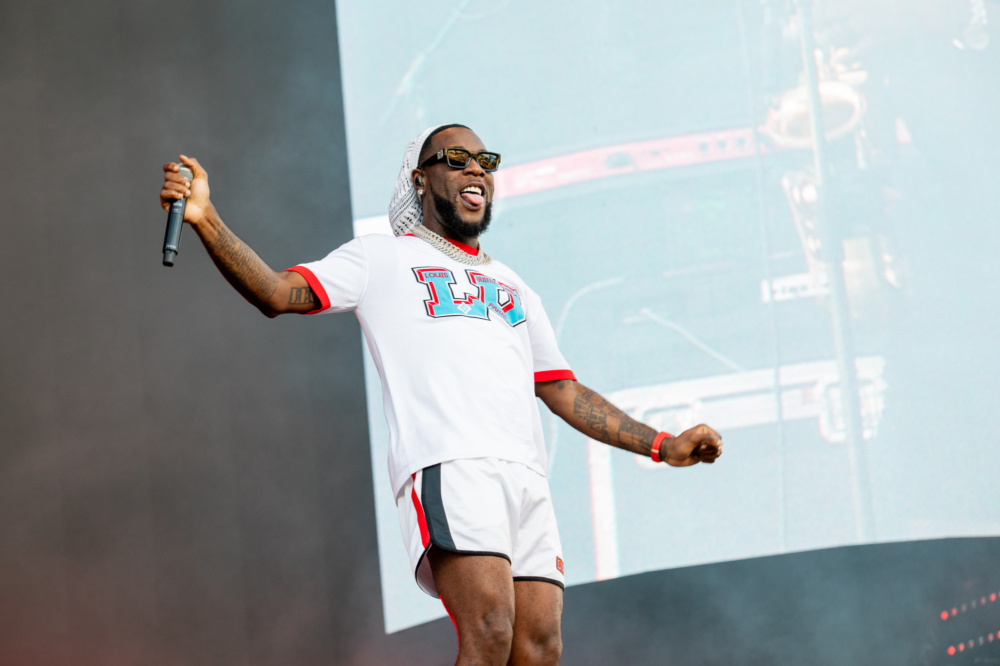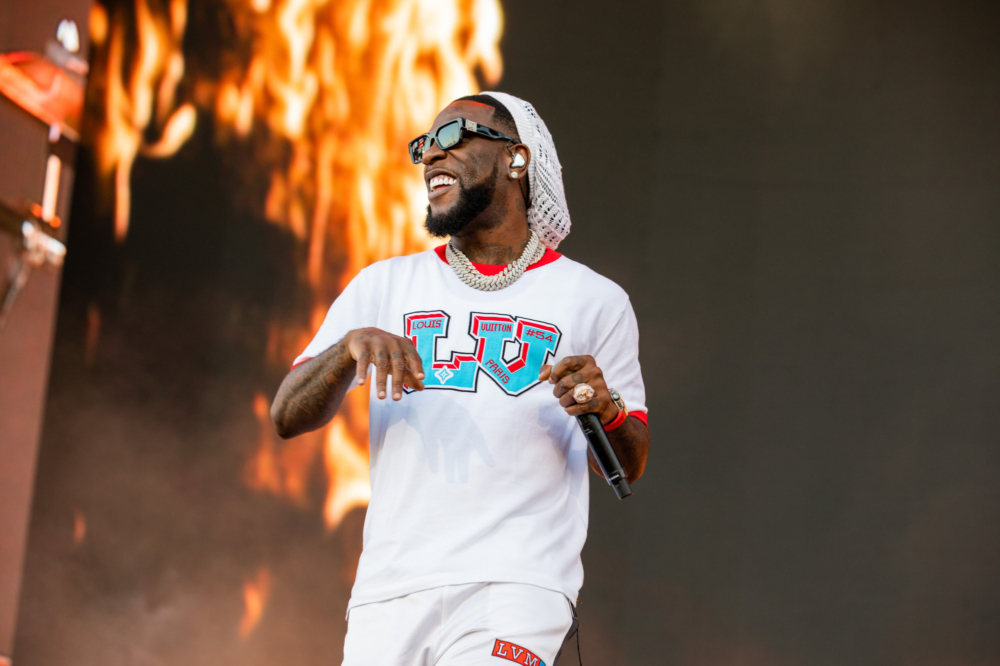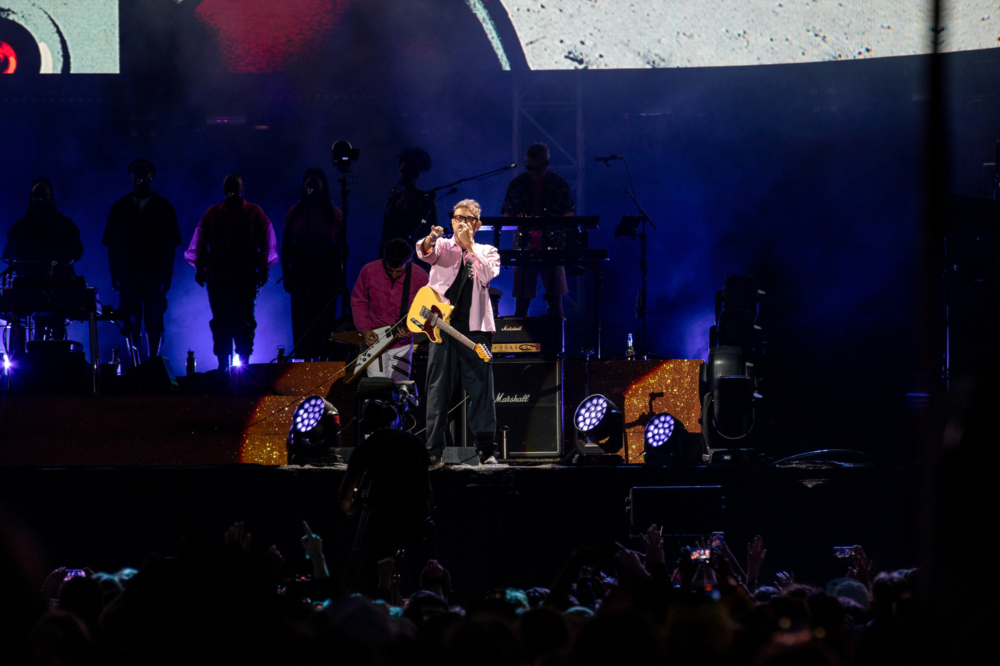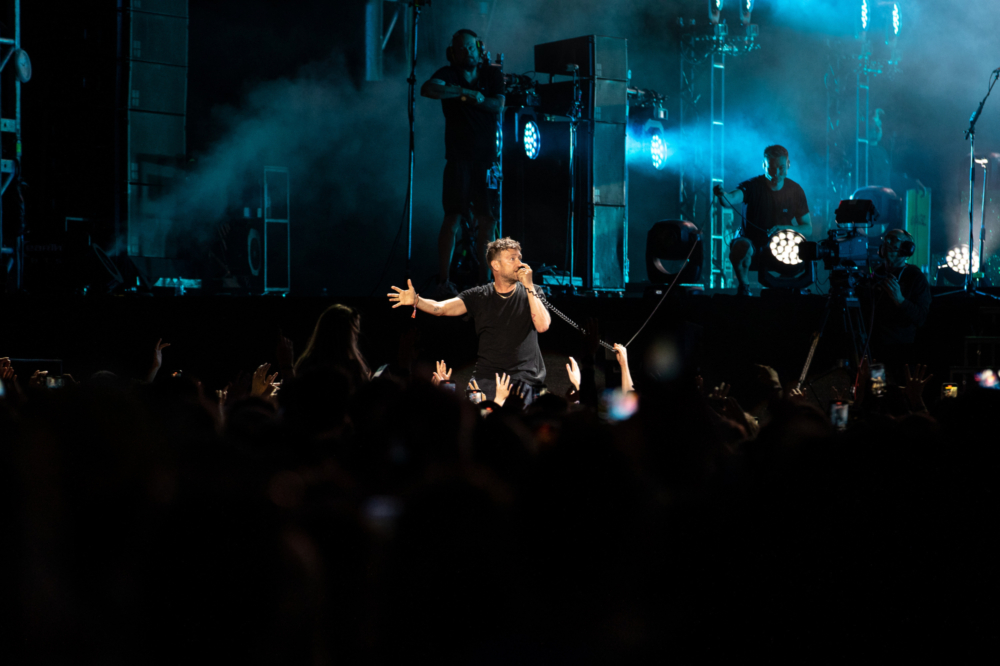 London DJ Sherelle starts off our Saturday with her golden hour rave-ready set at the Resident Advisor stage before it's over to the Red Arena to watch the iconic Bikini Kill. Though the tent's sound seemingly can't quite handle Kathleen Hanna's riotous voice, the band still have the crowd lapping up their riot grrrl stompers, albeit a bit quieter than most would wish for.
Princess Nokia arrives on the Main Stage in the only outfit she could find after her luggage didn't arrive in Helsinki with her, but the rapper's commanding performance would've been breathtaking no matter what. Voguing across the stage, her snarling verses shine in 'Sugar Honey Ice Tea', 'Slumber Party' and 'Tomboy', but it's the moment that she leads the crowd in an impromptu rendition of Gloria Gaynor's 'I Will Survive' that her voice truly shines, proving her status as multi-talented threat. In contrast, over at the Black Tent, London's Holly Humberstone brings a little bit of calm, her soothing vocals bewitching the crowd during renditions of 'London Is Lonely', 'Overkill' and 'Scarlet'. But it wouldn't be Flow if the night ended on too much of a mellow note, and so, Jamie xx closes Saturday with a tight 60-minute set in front of a bulging Red Arena tent that shows just why he's so consistently exciting.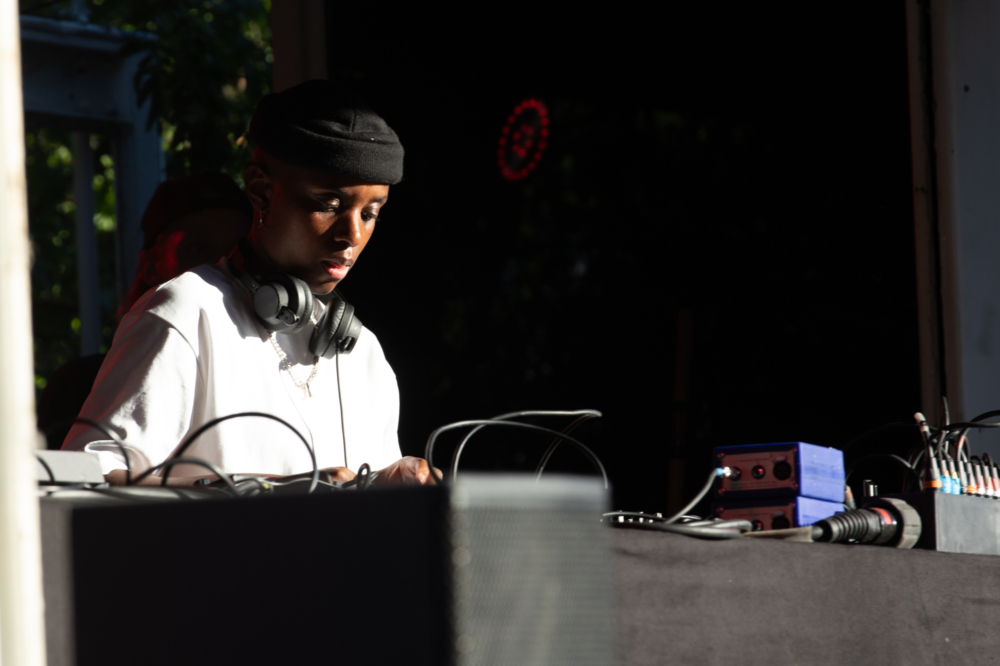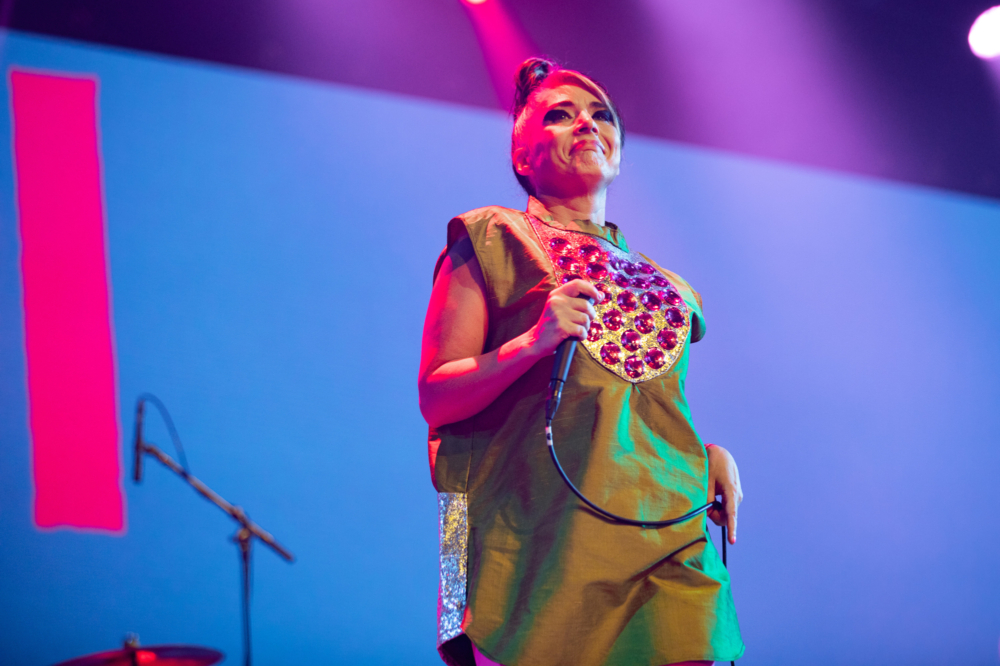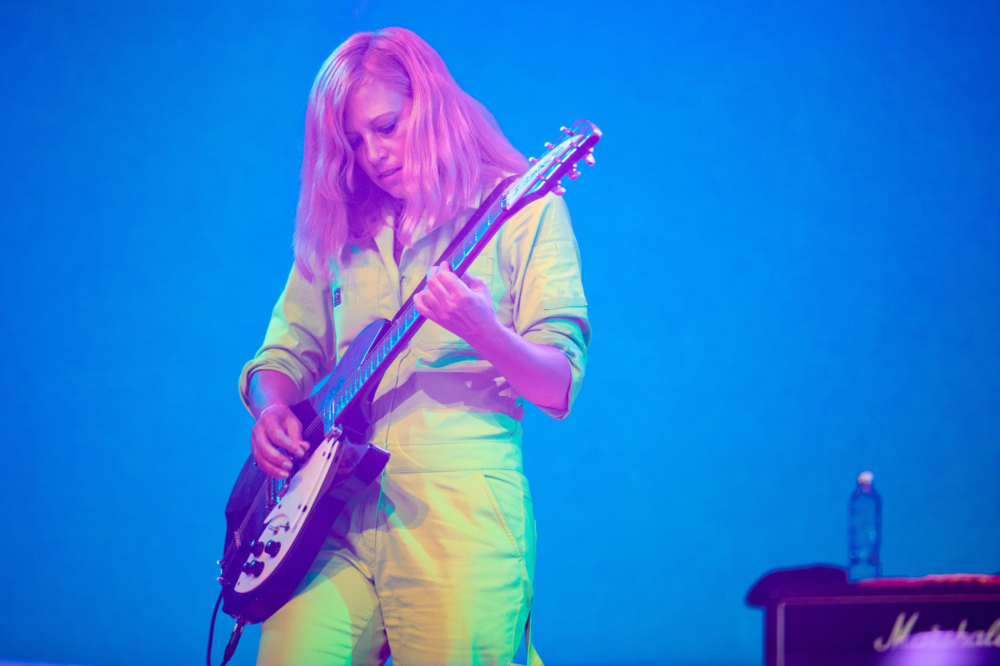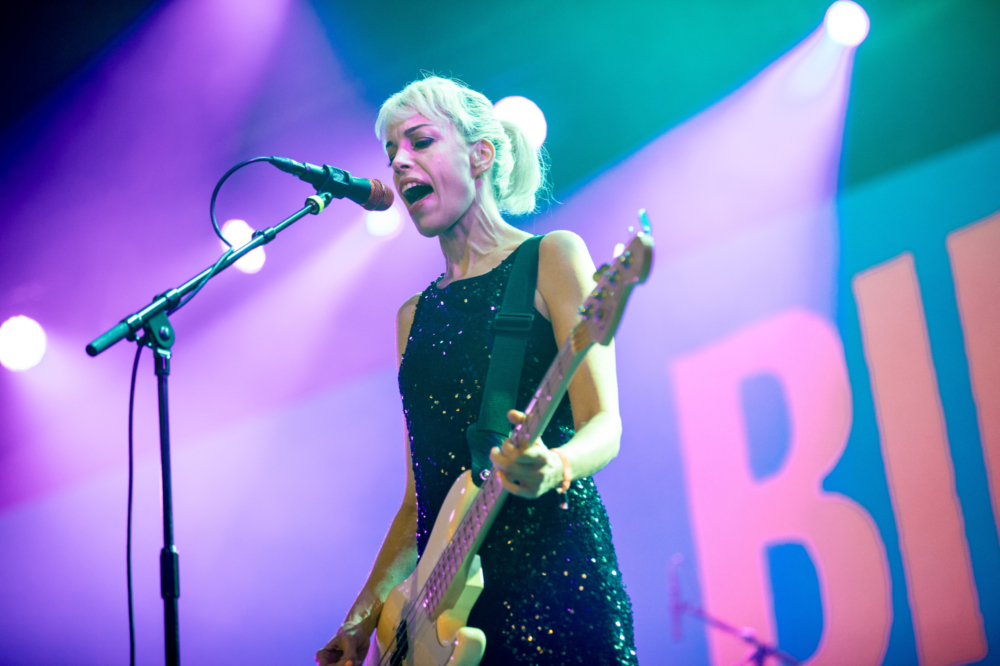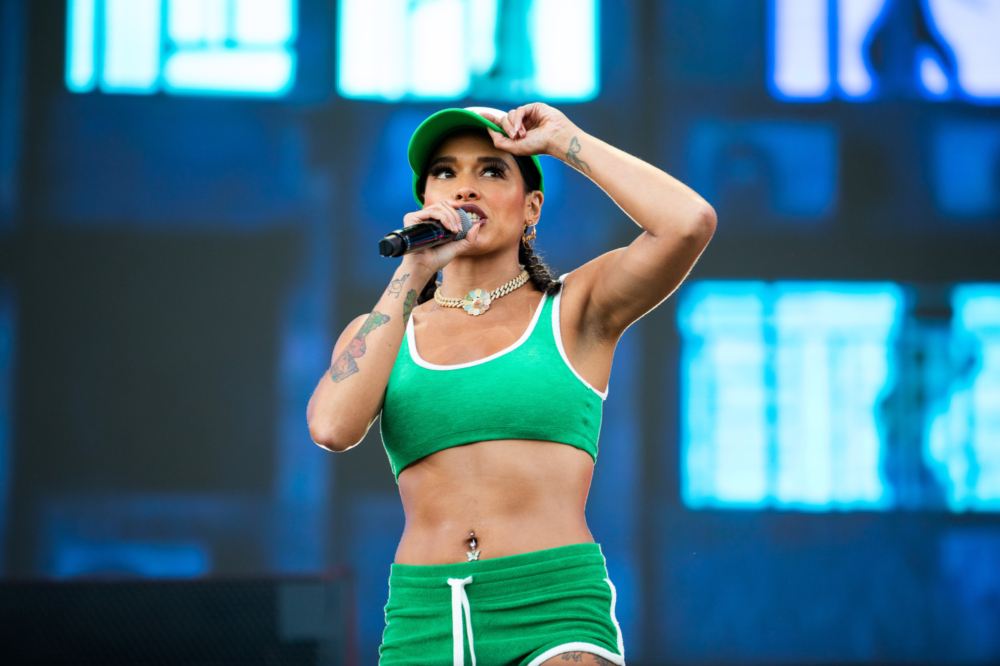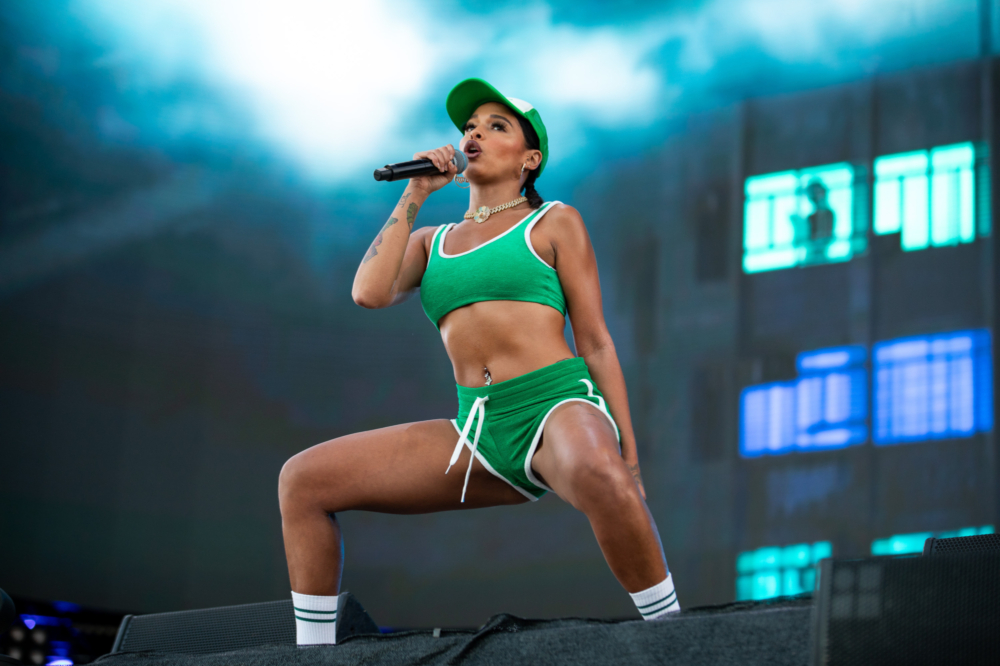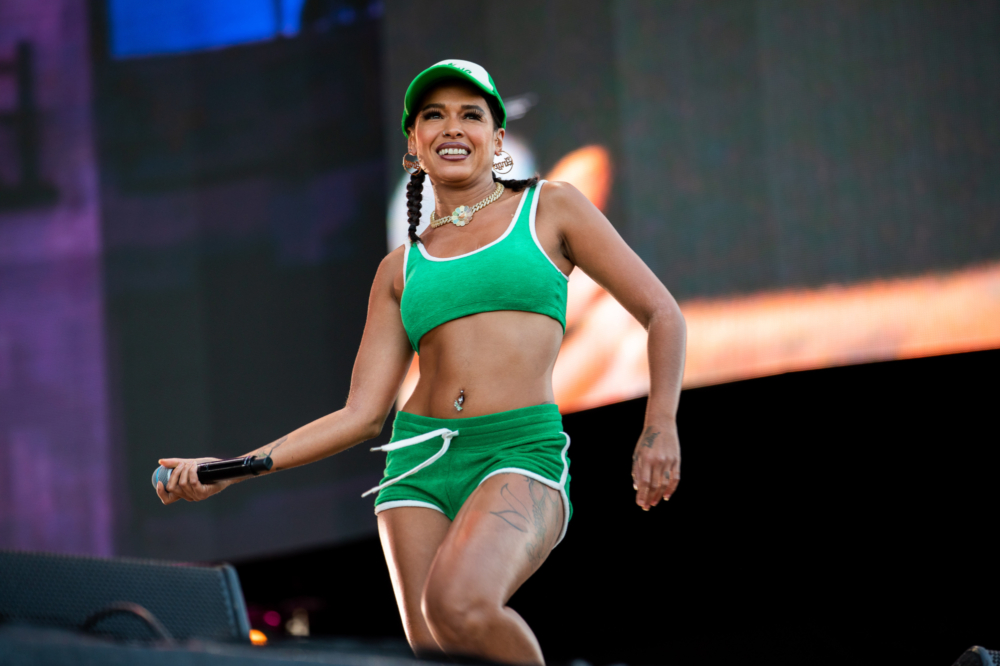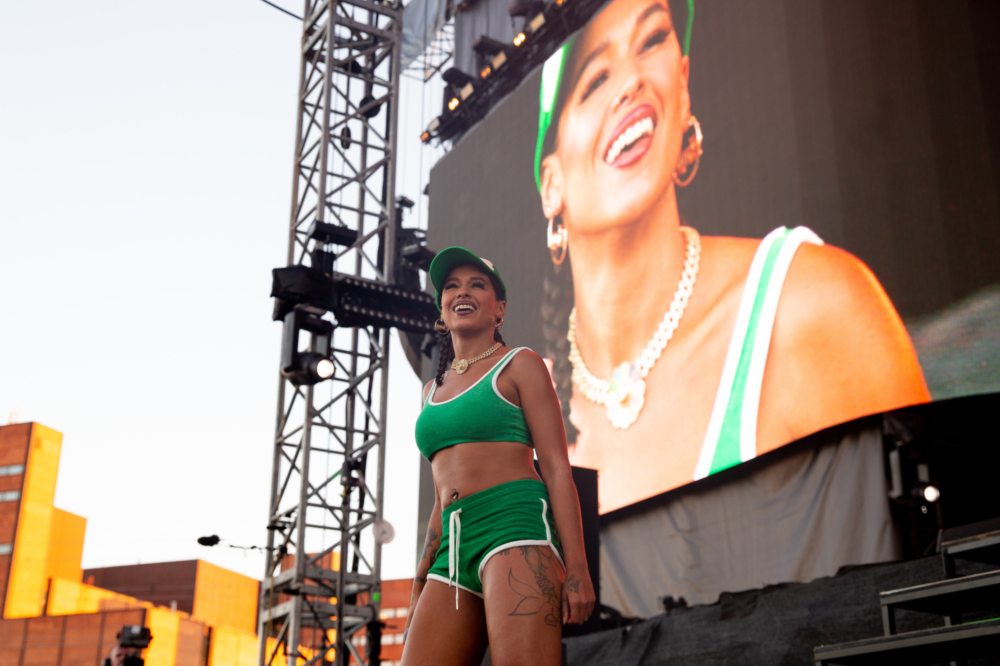 First performing at the event back in 2015, Florence and the Machine returns to Flow with a triumphant second night headline show. Sprinting across the stage as she belts out her hits that span the last decade, the front row - all decked out in flower crowns, of course - scream along to every word. "You're now all a part of the cult of Florence and the Machine," Flo will grin later in the set, having urged the crowd to put away their phones and be present in the moment. 'King' and 'Ship To Wreck' provide early highlights as she commands the crowd while performing under the full moon (both literally in front of her and enlarged behind her on a backing screen), before she further conjures utter devotion from the crowd with a run of 'Never Let Me Go', 'Hunger', 'Shake It Off' and epic closer 'Rabbit Heart (Raise It Up)'.
Sunday begins a bit differently, as we head to Dance House Helsinki to get a second dose of Jamie xx via his stunning collaboration with choreographer Wayne McGregor and installation artist Olafur Eliasson, Tree Of Codes. Part of the city's Helsinki Festival, it's a visually stirring and utterly bewitching 75 minutes of dance and music, a bewitching ballet set soundtracked by Jamie's club-ready backing that has the lucky few who managed to score a ticket spellbound.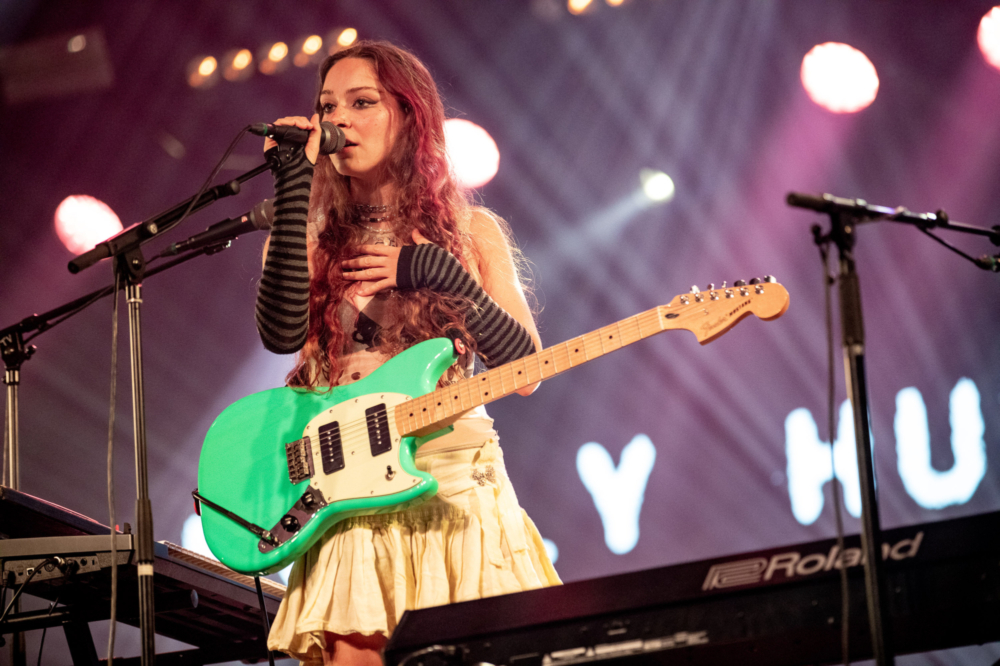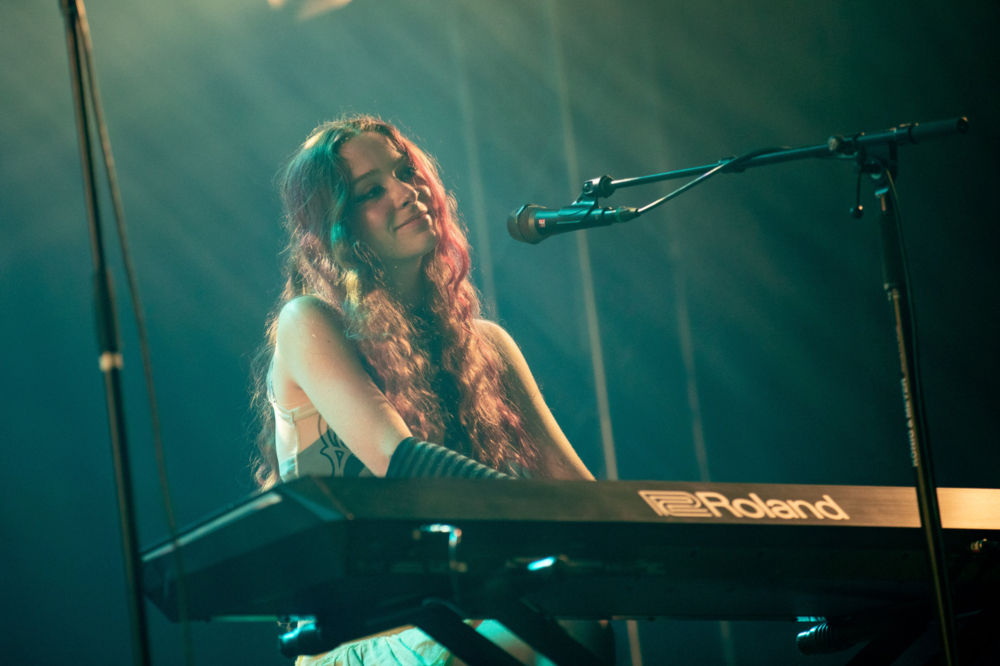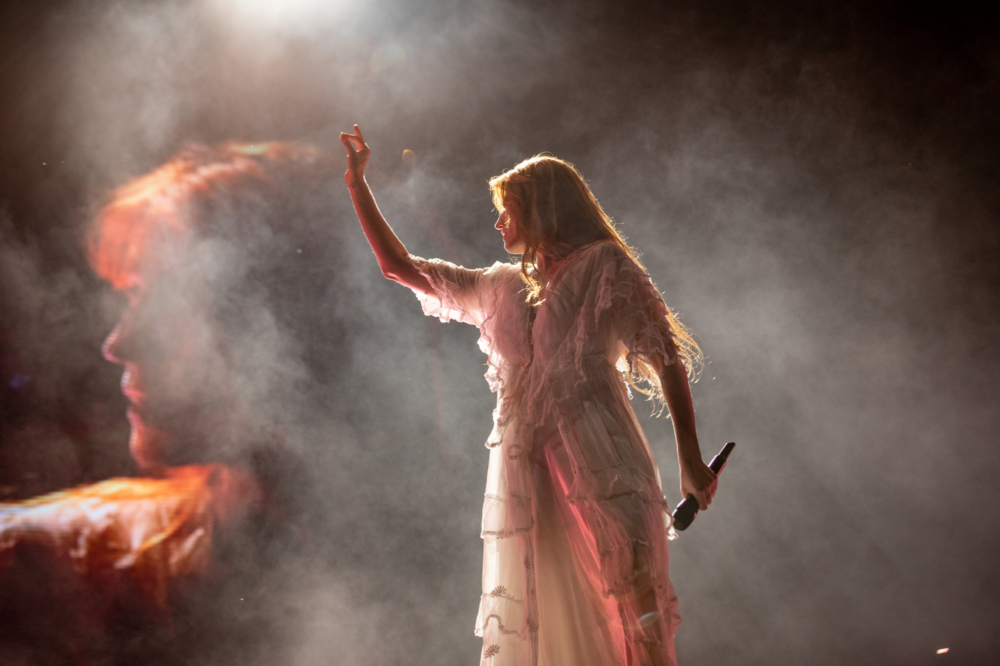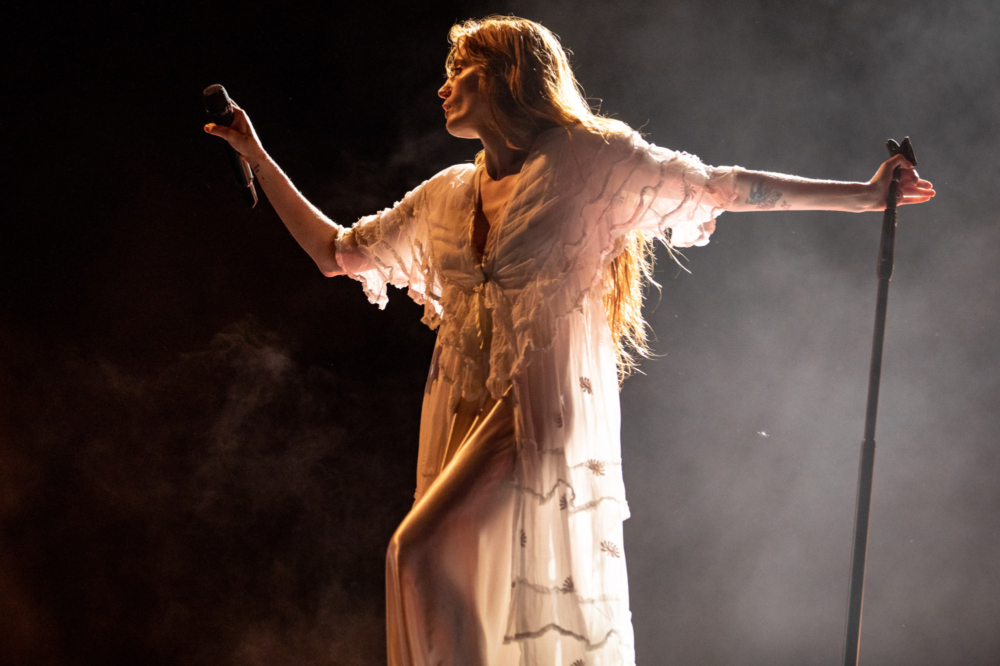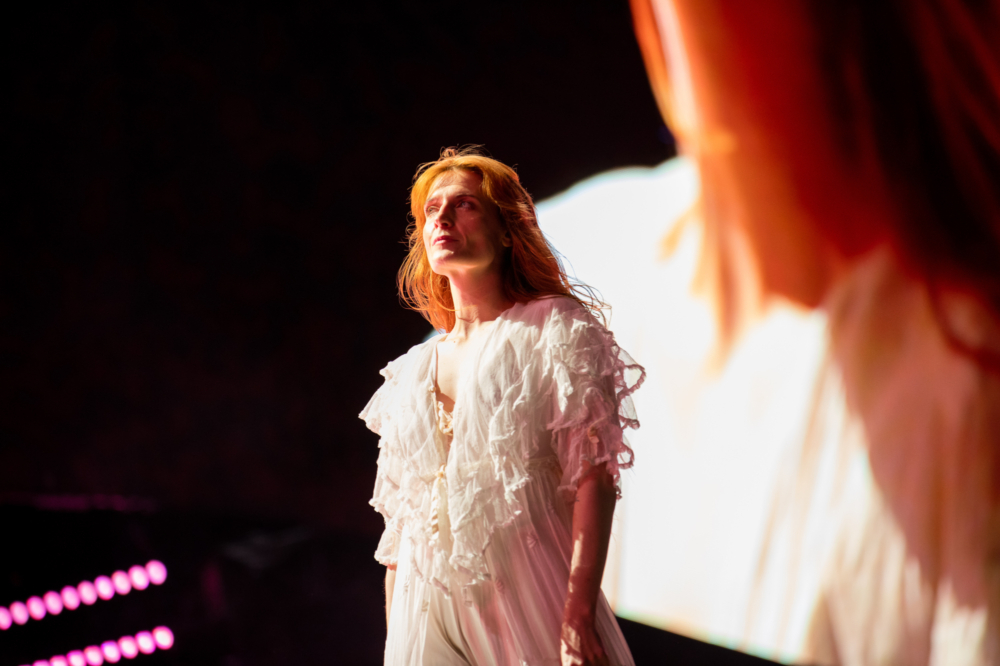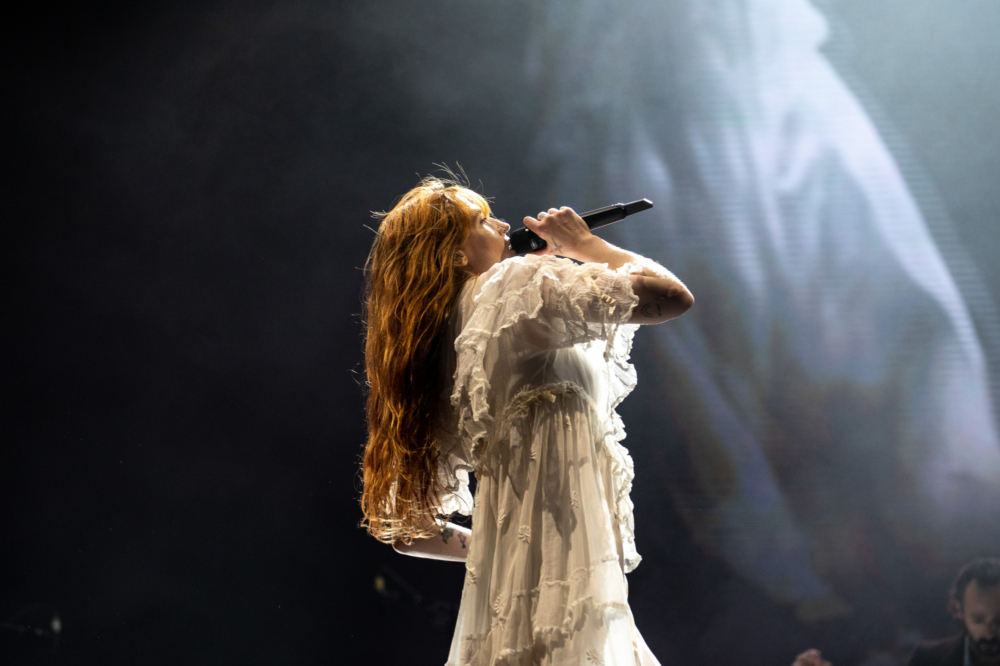 Back to Flow itself, and Goldlink is lighting up the Red Arena playing Nirvana's 'Smells Like Teen Spirit' and urging the crowd to mosh while otherwise impressing with his own flow, before Black Midi take to the same stage with a raucous showcase of their experimental rock that flits from jazzy influences to screaming choruses. Michael Kiwanuka aptly gets into the spirit of the sunset Main Stage slot as he soothes any Sunday hangovers with his effortless folk-infused tracks, but the majority of the crowd are already amped up to see final night headliners Nick Cave & The Bad Seeds. Surprisingly starting five minutes early, Nick's already launching himself into the adoring crowd within seconds, as he impresses with gems including 'Jubilee Street' and 'Red Right Hand'. Someone at the front holds up a sign asking Nick to dance with them, which he obliges, bringing them up on to the stage for a slow dance, although another audience member who hands him sunglasses has a slightly less warm reception, as he sings "these sunglasses are shit" with a smile. By the time they close with 'Into My Arms', 'Vortex' and 'Ghosteen Speaks' though, any eyewear slights are long forgotten.
While he may not have climbed to a main stage headline spot just yet, Fred again.. showcases in the Red Arena why he'll be there very soon. Performing to a rammed tent that hangs on his every drop, he wows with his effortlessly compelling electronic beats, and the packed tent's hands don't go down for the whole set. Delivering up huge tracks including 'Kyle (I Found You)', the Baxter Dury-featuring 'Baxter (These Are My Friends)' and a remix of Frank Ocean's 'Chanel', any Sunday lulls are fully pushed away as he launches into new track 'Turn On The Lights Again' featuring Swedish House Mafia and Future, giving us a taste of his upcoming project 'Actual Life 3'. With last month's Boiler Room set currently going viral, IRL Fred lives up to the hype and then some, closing Flow Festival in the most perfect way possible.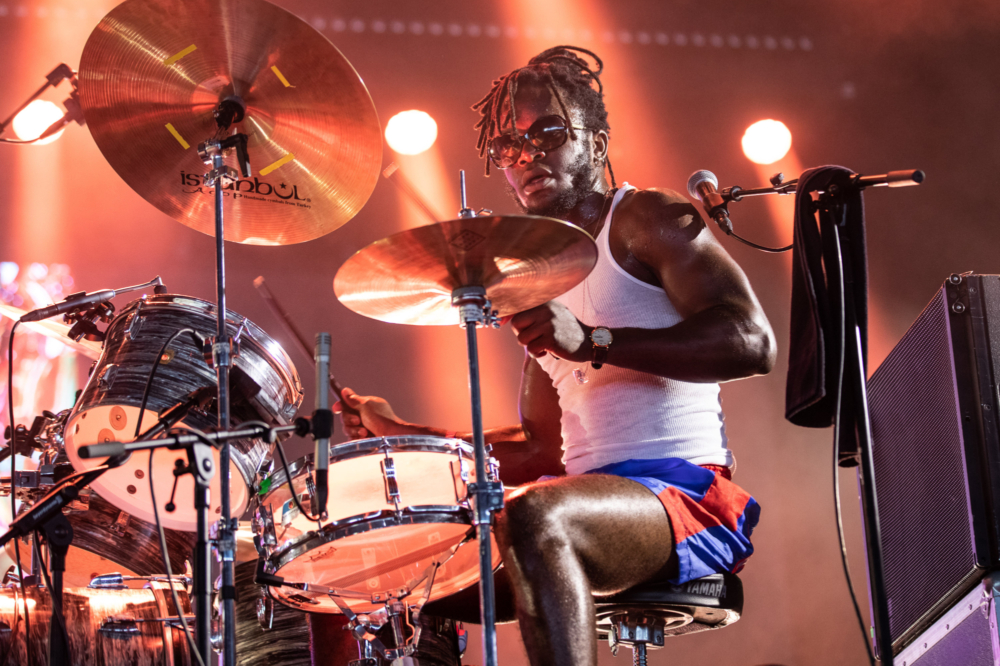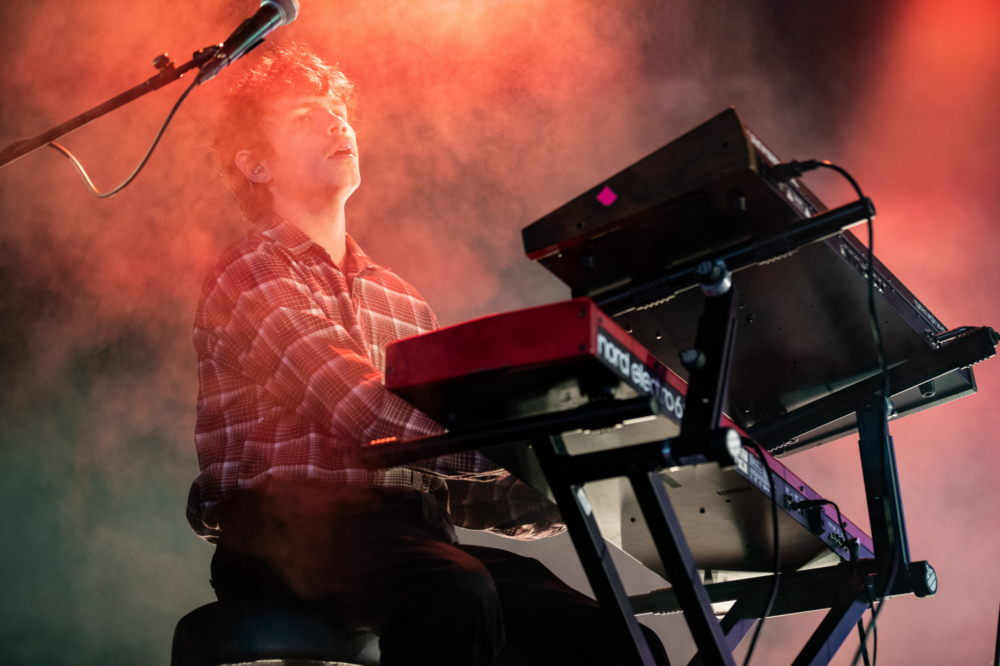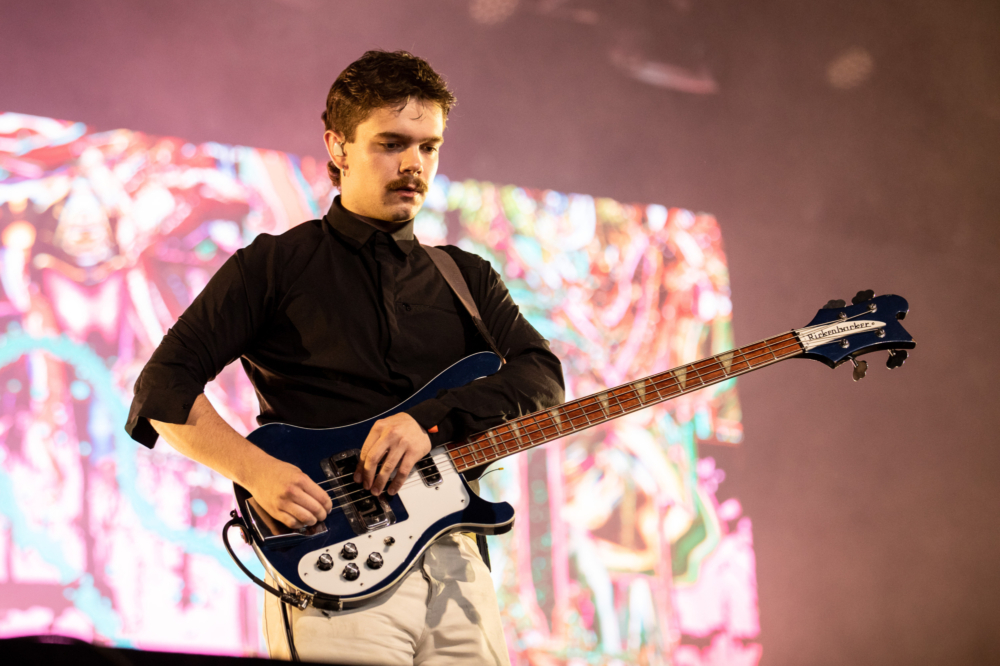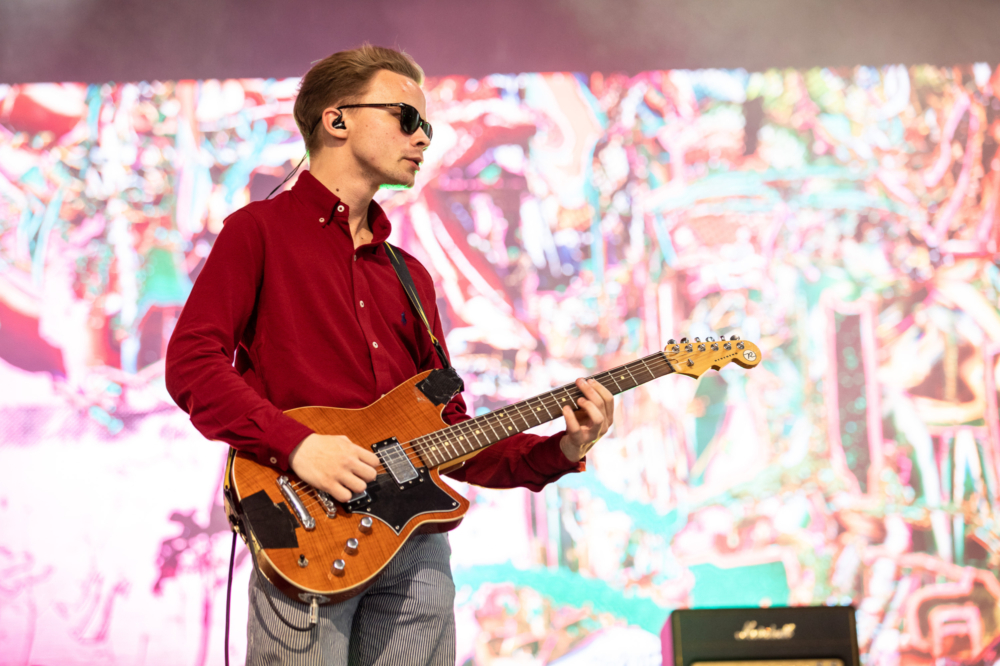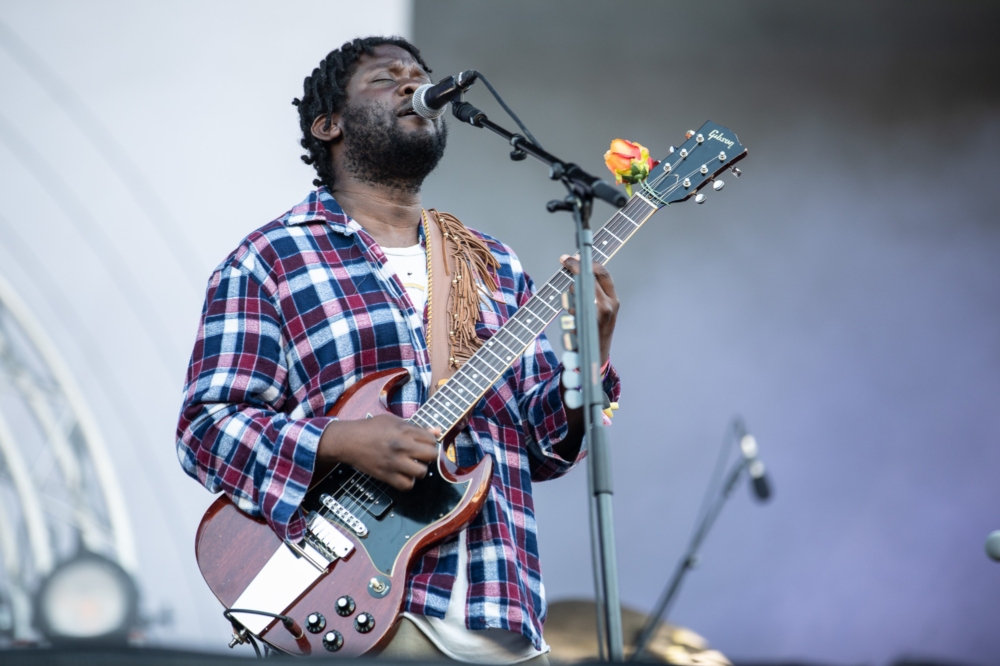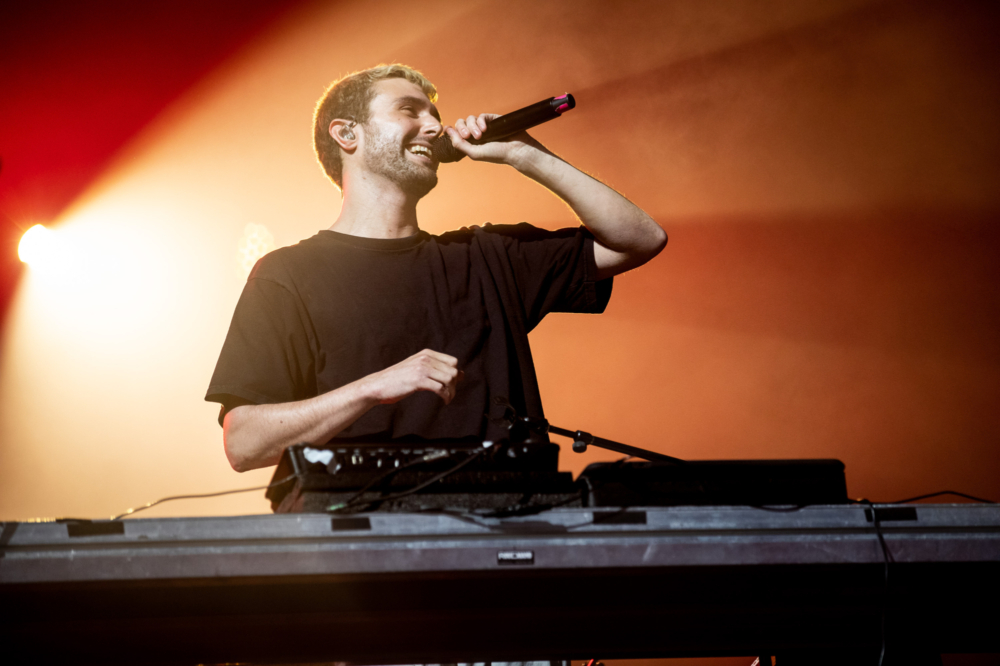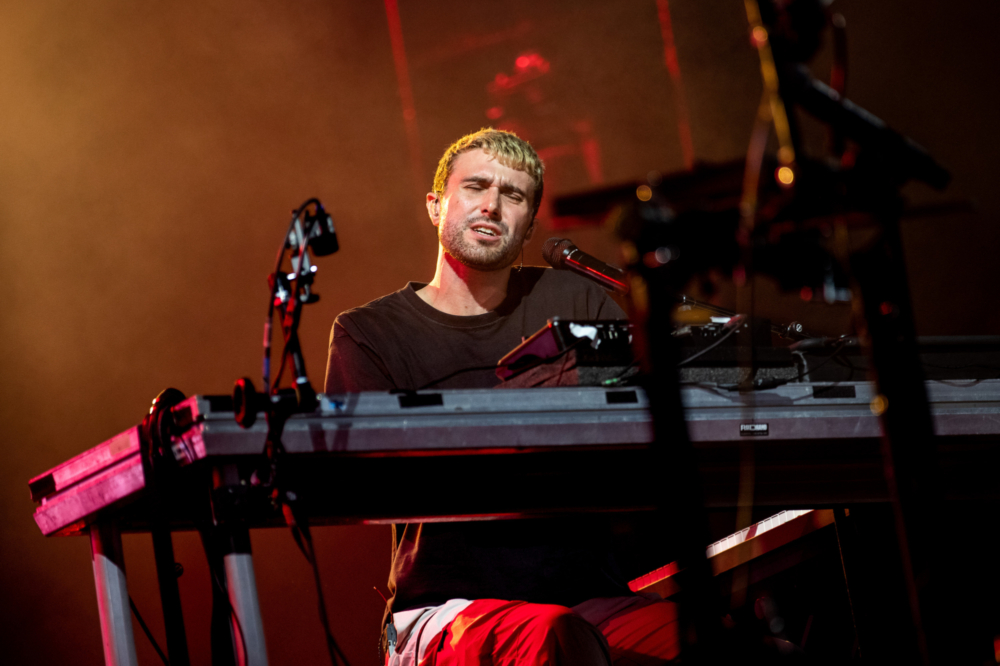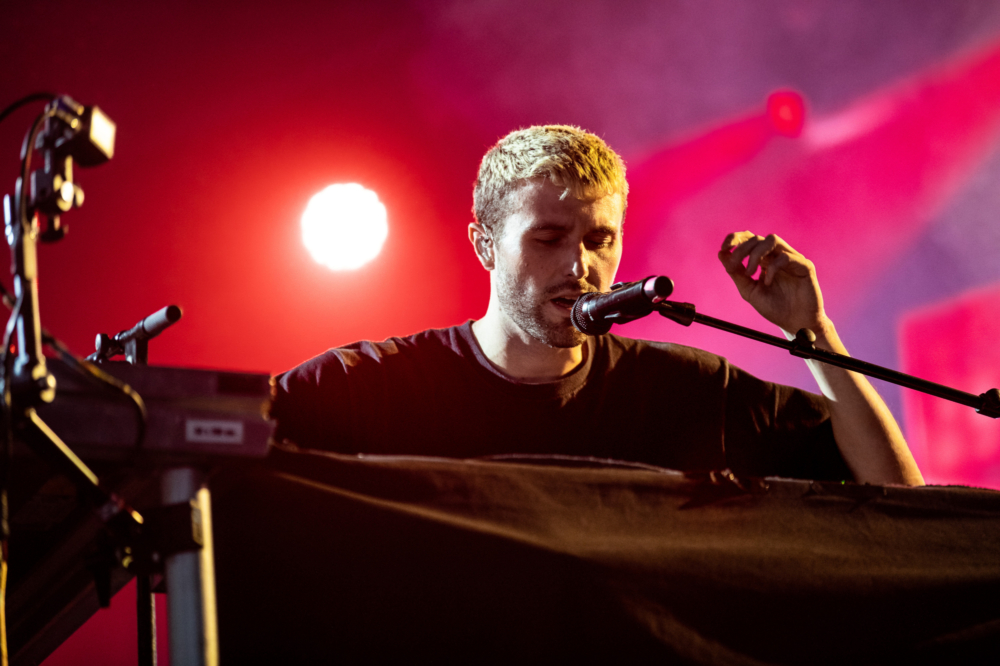 Get your copy of the latest issue
Read More