Live Review
George Ezra, London Palladium, London
April 12th 2022
After a three year gig hiatus, George's upbeat pop bops haven't lost their sparkle.
There are few other acts that are primed for sunny festival season quite like George Ezra. Armed with catchy pop hooks and infectious melodies, his upbeat pop'n'roll sing-a-longs seem to be made to be yelled back by a grinning crowd, beer in hand. Set to headline Finsbury Park later this year, it's sure to be good vibes all round, but after three years of not performing, George decided to make his "warm up" shows before the big event a slightly more intimate affair.
Originally set to take place at the beginning of the year, but rescheduled after George caught a nasty case of chicken pox, he kicks off his three come-back shows with a sold-out gig at London's iconic Palladium, the next shows taking place in Manchester and Edinburgh.
Buzzing with hordes of eager fans lining up down the block before doors even open, the crowd ranges from families with young kids, to big groups that look ready for a Saturday BNO rather than a Tuesday "school night". It's further testament to the Hertfordshire-born star's mass appeal, and if you needed anymore proof that George really is the pop star that you could simultaneously get pissed at with your mates and bring your nan along to enjoy, look no further.
The excitement in the air is palpable as we head inside, and once George steps onto the stage for his first proper gig since he wowed at London's Royal Albert Hall in September 2019, the singer doesn't disappoint.
Diving straight in with 'Anyone For You', the first taste of his upcoming third album 'Gold Rush Kid', the crowd may be a bit reserved as they remain seated, albeit bouncing along, but it's not long until declarations of love start being yelled from the balconies. "We've been calling these warm-up shows, but you don't need warming up!" George laughs, before playing 'Staying At Tamara's' cut 'Get Away'.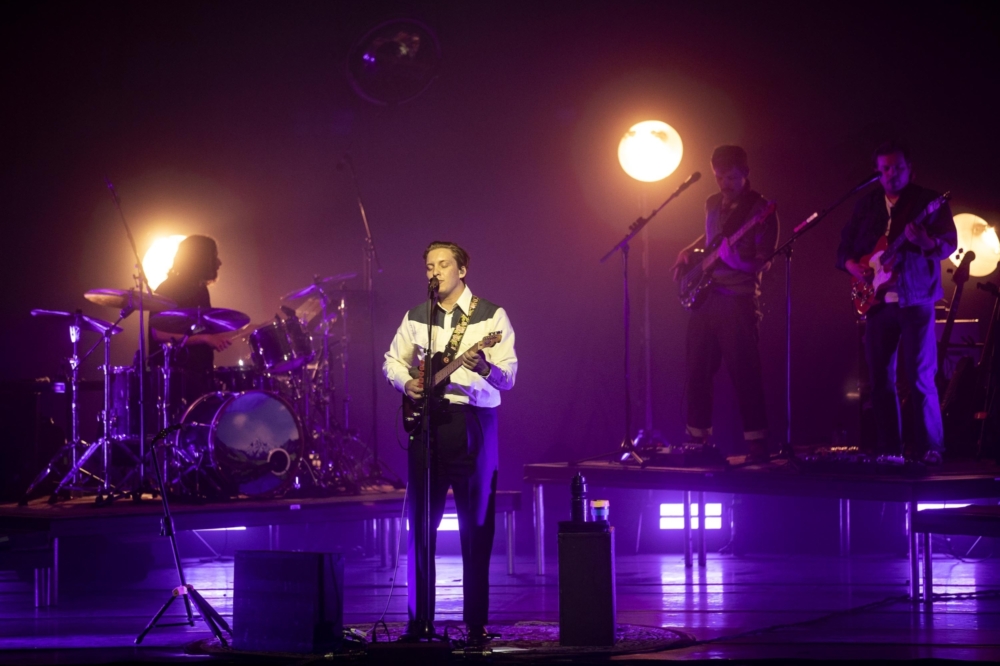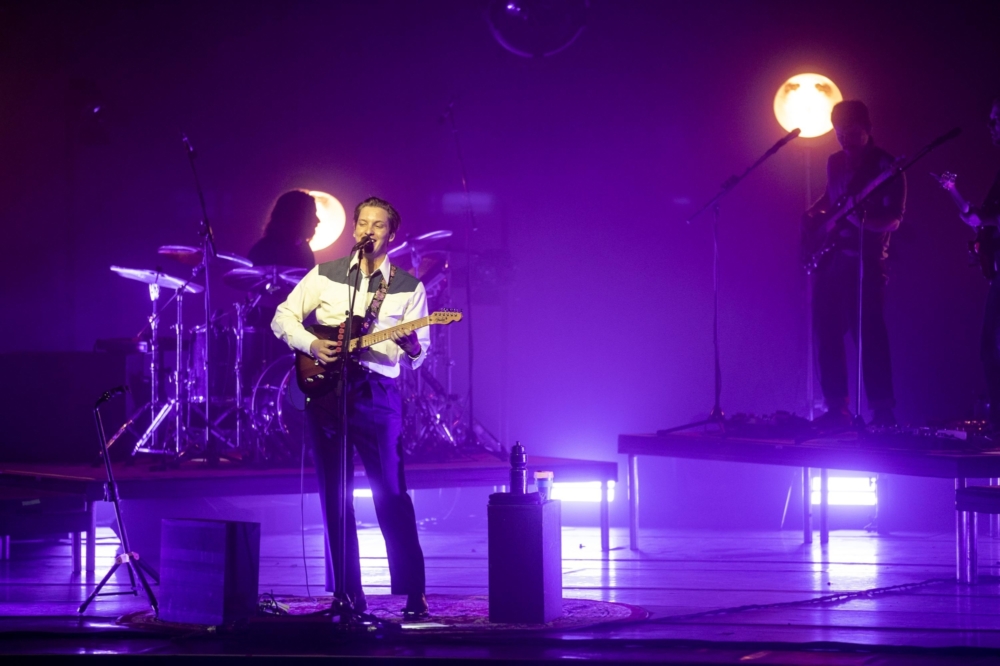 Joking that we've all already heard the background stories for his songs ("It only took three albums to realise!"), George delivers a hit-packed set as he delivers all the classics, including debut album 'Wanted On Voyage' faves 'Barcelona' and 'Listen To The Man'.
Second album big-hitters 'Don't Matter Now' and 'Pretty Shining People' also get an outing, the latter ending with George stepping back from the mic as the whole crowd take over singing "Don't we all need love? The answer is easy". An emotional and sweet moment, it's only slightly outdone by the phone-light torch show that begins throughout the venue as soon as the moving 'Hold My Girl' starts.
'Did You Hear The Rain' gets a thunderous makeover before George introduces new single 'Green Green Grass', premiering the track live for the first time before its official release next week. Inspired by a trip to St Lucia (fuelled by some "lethal" rum punches), the song was written after he followed some upbeat music on holiday only to find out that it was coming from a funeral. Belting out the new 'Gold Rush Kid' banger, with the chorus "Green, green grass / Blue, blue sky / You better throw a party on the day that I die", it's another stomper from the singer. And the roaring reaction hints that his new album will be yet another platinum-selling crowd-pleaser.
The party continues after, with the crowd finally rising to their feet, as George gets the Palladium dancing and singing during 'Paradise', 'Blame It On Me' and 'Budapest', quickly exiting for an encore before signing off the night with a bang as he drops huge hits 'Cassy O' and 'Shotgun'.
A joyous affair from start-to-finish, it's clear that George Ezra's reign as the king of pop'n'roll is nowhere near its end.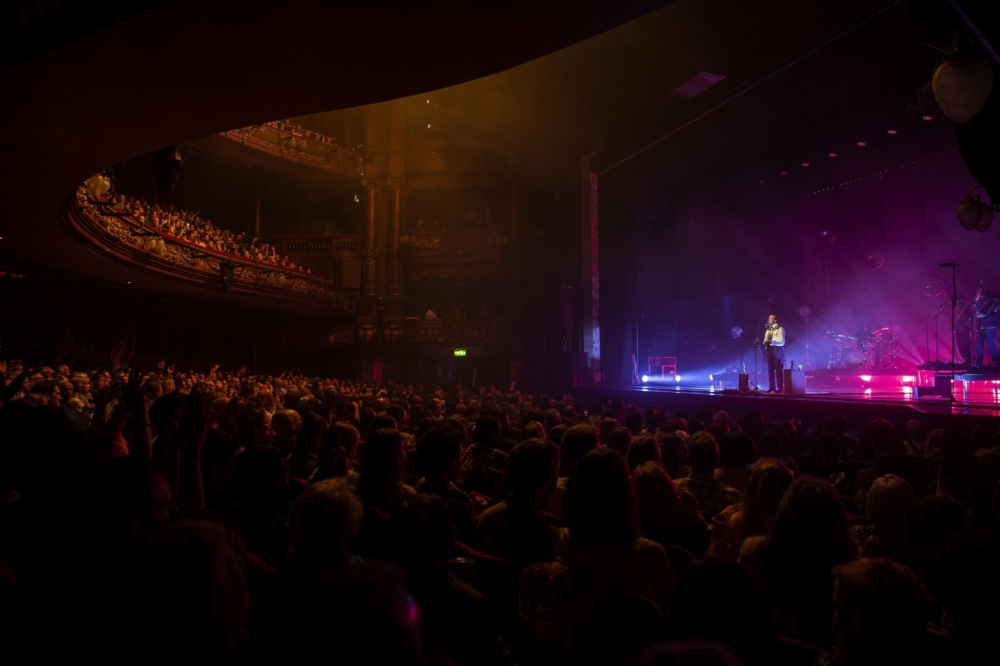 Read More