Live Review
Grandmas House, Nuha Ruby Ra & more are darkly captivating for Day 2 of Hello 2022
17th January 2022
Legss and Heartworms also give our January new music series a brooding edge.
While the big C-word might've made attempts to scupper the first show of Hello 2022, it didn't entirely get its own way. Instead of taking place as planned on the (somewhat eye-watering) 4th January as first announced, we've returned to the Old Blue Last on a Monday (we know, we know) for a slightly reworked version of the original bill. Luckily for the masses who turn out tonight, it's just as much of a treat as the pre-planned show.
From the off, it's a full house for the staggering Heartworms. Led by the outfit's steely ringleader Jojo Orme - who looks the part in a striking beret and military jacket combo - theirs is a set that simmers with pent up rage, the hypnotic surface only occasionally being broken by Jojo's scorched screams. Despite only officially having one song to their name so far - 2020's 'What Can I Do' - the other tracks they showcase tonight bubble with dark synths, led by Jojo's mesmerising but fraught spoken word vocals.
Next up, London's Legss continue to live up to the hype that swirls around them. Introducing themselves with a wry "We've been Legss, London - good night!", their set of twitching, swerving tracks - a selection taken from their recent 'Doomswayers' and 'Writhing Comedy' EPs - prove they're a taut machine of a band. Simultaneously walking the tightrope between chaos and control, the constant switching up of tempos and frontman Ned Green's poetic cadence works to pull you into their dark world even more deeply.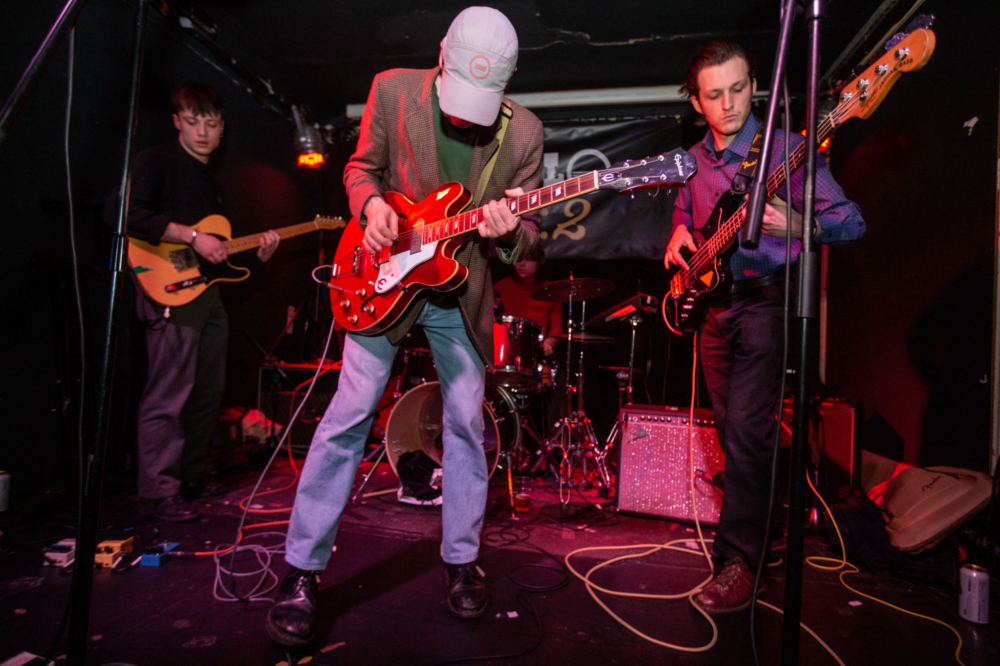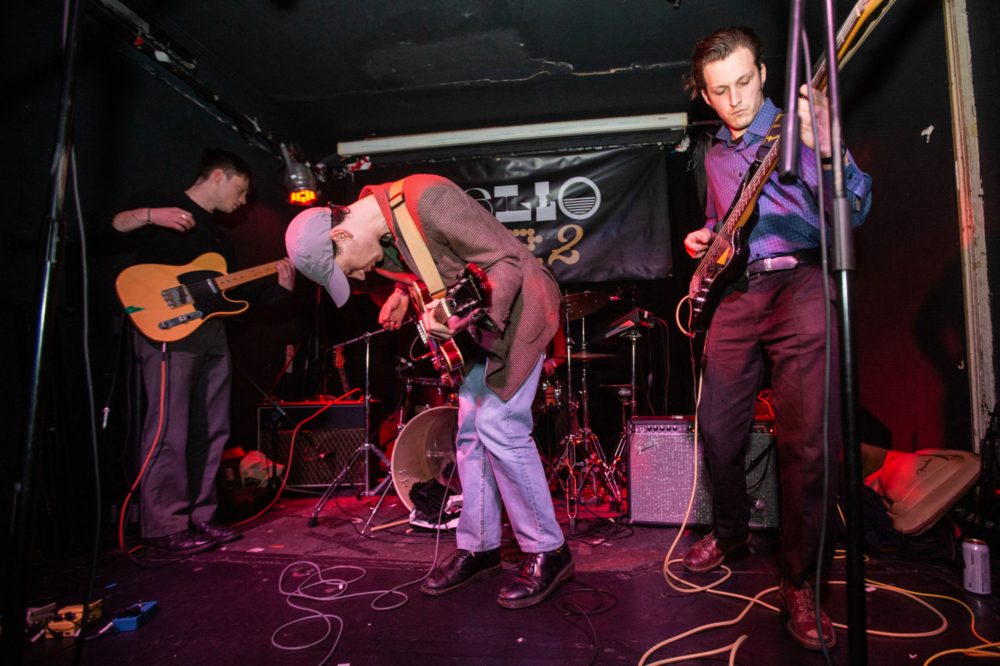 While dark sonics may be the thread that ties tonight's acts together, as soon as Nuha Ruby Ra hits the stage, it's clear she's a very different prospect to the rest of this evening's line-up. While the stage is draped in red - matching her floor-length trench coat - and doused in strobe lights, she quickly transforms The Old Blue Last, waving and stalking her way through a set littered with throbbing tracks from last year's 'How To Move'. Commanding and captivating throughout, there's something altogether larger than life about her this eve.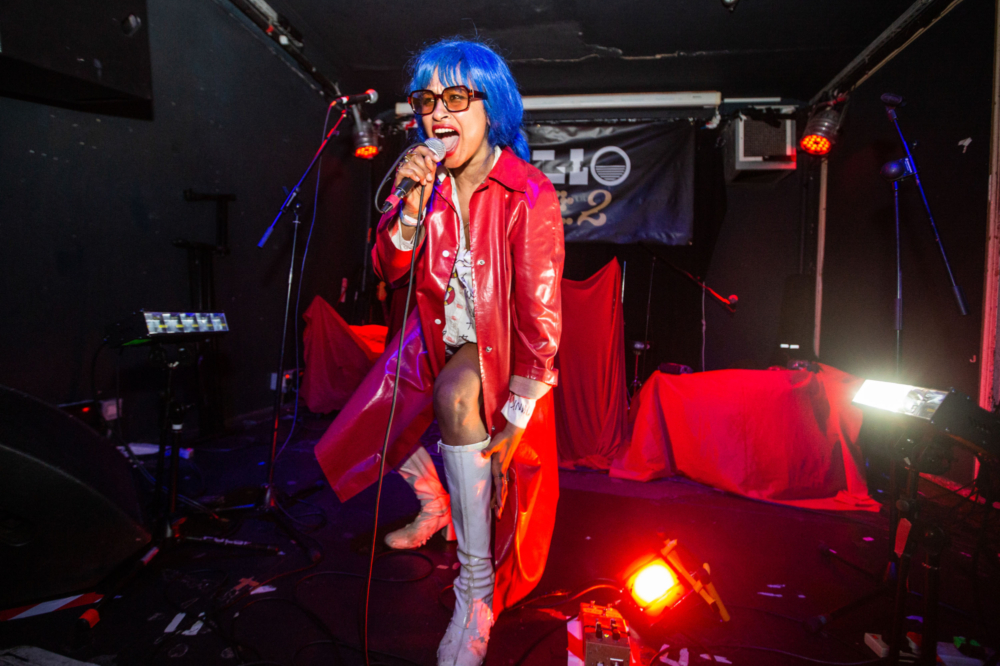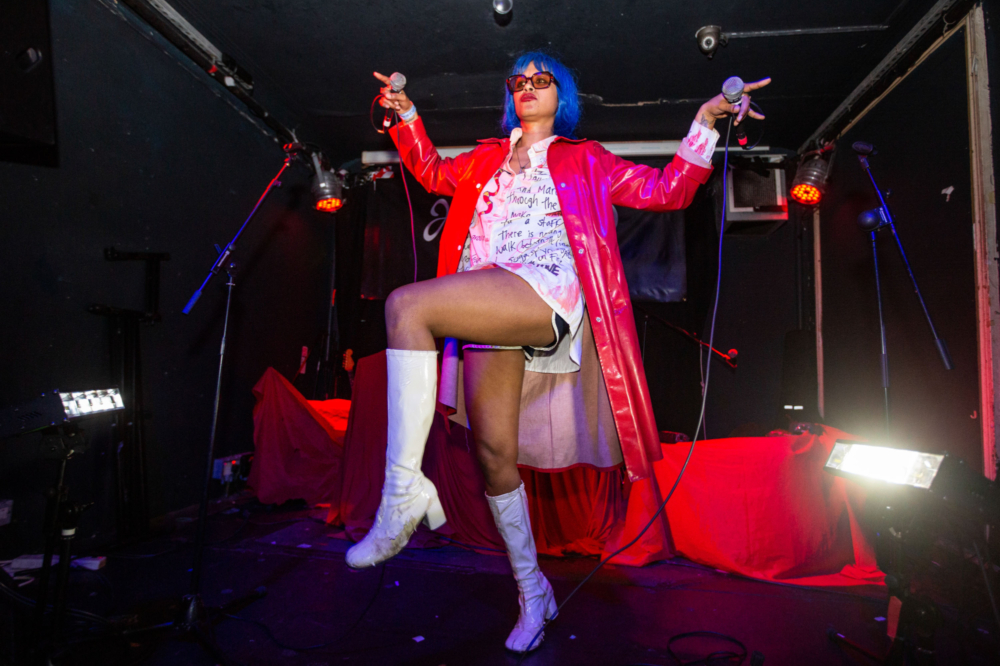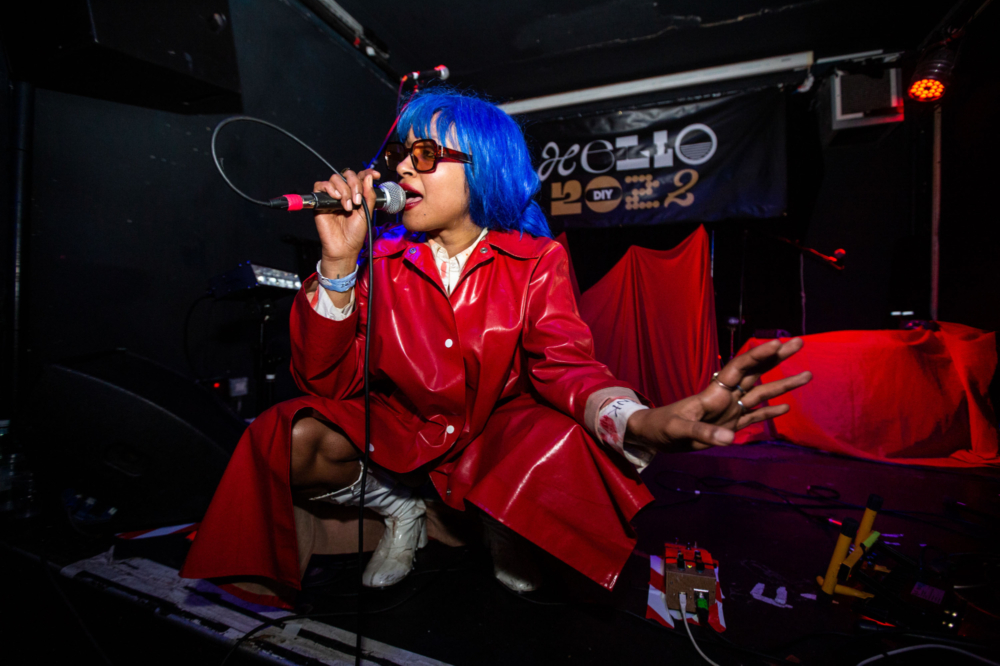 It may be only two years since the release of their debut single 'Devil's Advocate', but - despite facing some of the toughest circumstances for new artists during that time - Bristol trio Grandmas House have already marked themselves out as an incredible force in the latest generation of punk. The perfect band to round out a night of ferocious live music, the likes of 'Feed Me' and 'Always Happy' are gloriously frenetic, while their blistering set is proof of just how exciting a band they are right now.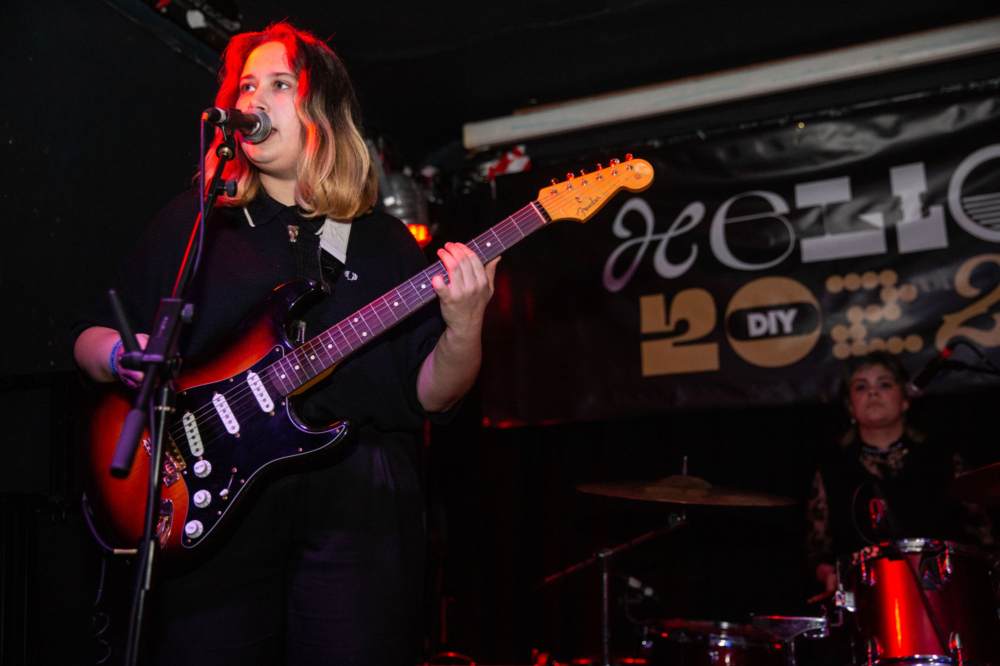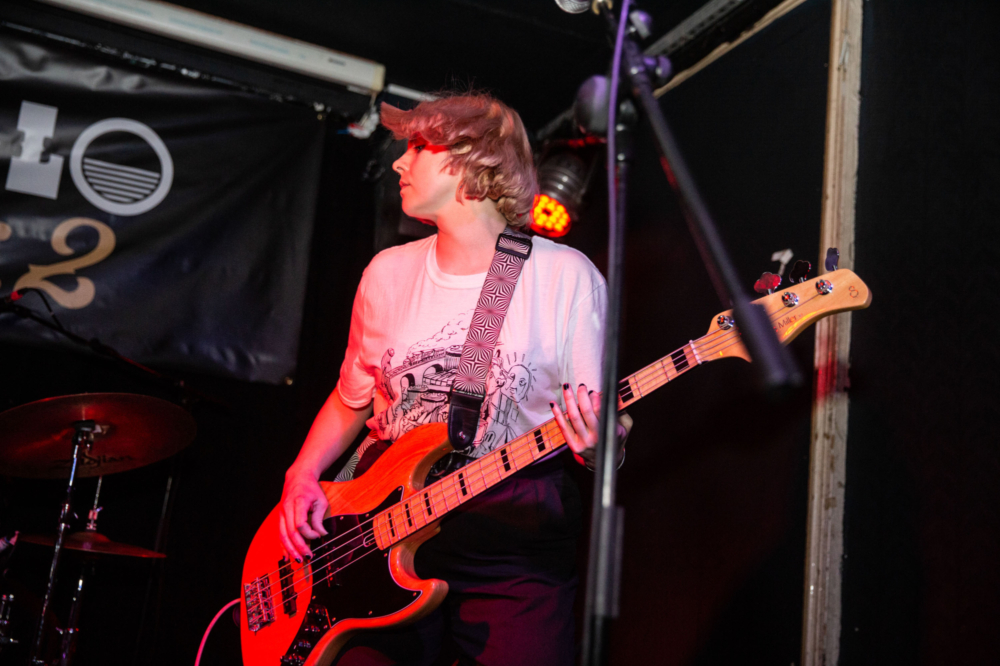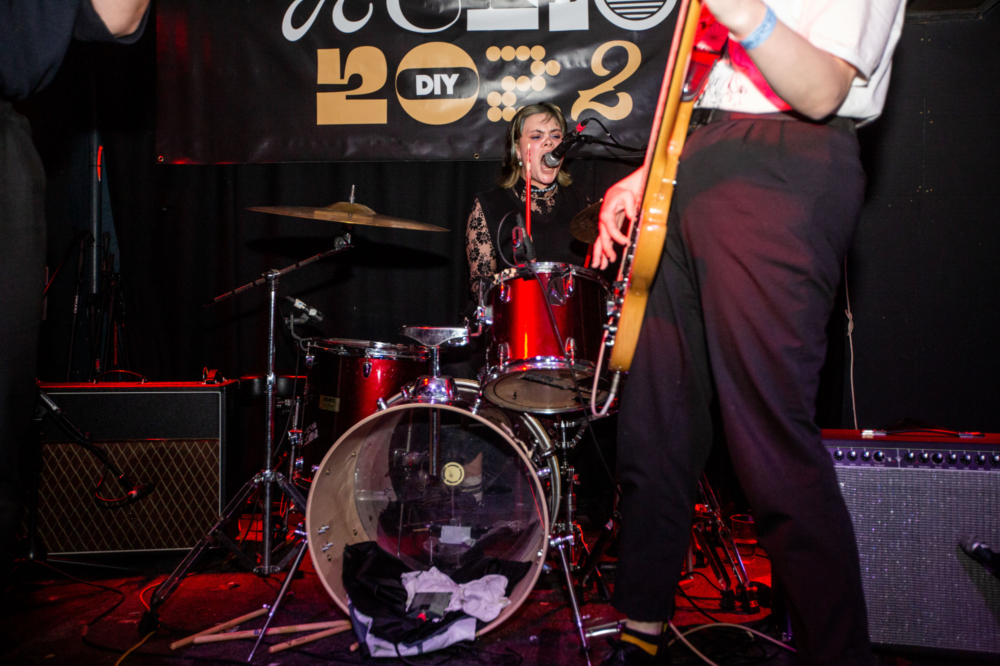 Get your copy of the latest issue
Read More