Live Review
Sunday, Mad Cool 2022
10th July 2022
Local pop hero Nathy Peluso and Two Door Cinema Club also hit home runs on the festival's final day.
"I'm Sam Fender, I'm from Newcastle and this is the hottest gig I've ever played in my life," begins the visibly melting singer by way of an introduction to Mad Cool's closing Sunday line up. While, just before him, Local Natives make a decent stab at ignoring the near-40 degree heat, their balmy US indie floating along prettily if without too much excitement, there's no such possibility of mellowness for Fender and his gang. Too searing, too emotionally-charged and too, let's be honest, northern to simply blend in to the sea of tanned revellers, instead he delivers a set that's potent in its fish out of water sensibilities.
Repeatedly refusing the offers of a fan from a side-of-stage manager ("I've got to do this properly and pass out and puke on stage"), Fender is a wonderfully endearing mix of genuine humour and musical emotional heft. 'Howdon Aldi Death Queue' is heavy and visceral, while 'Spit Of You''s paternal catharsis comes preceded by a brief moment of visible heatstroke: "One of our first gigs was here back when we were telling labels to fuck off, but eventually you have to suck the corporate cock… I'm losing my mind up here, I've got a plate of lasagne in my head. Anyway, here's a really sentimental song about my dad!"
There are mini mosh pits of Newcastle-shirted super fans, a bunch of roses that gets hurled on stage from an adoring acolyte and a heartfelt tribute to his mother who "fought through everything with fucking grace" that precedes 'Seventeen Going Under'. Fender might be a sore thumb in the Spanish heatwave, but he turns every moment round to work for him.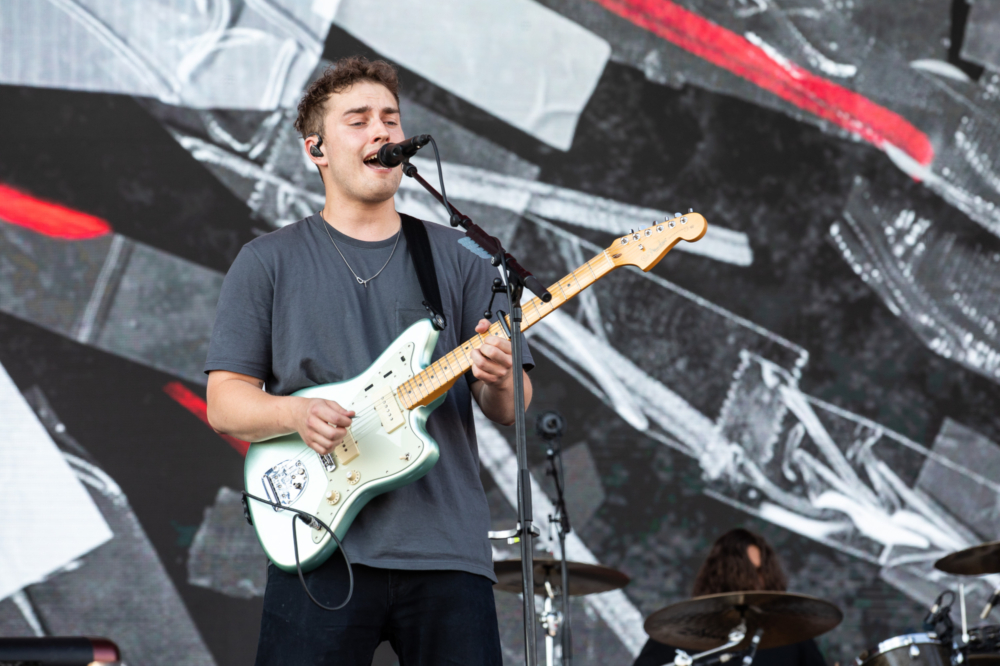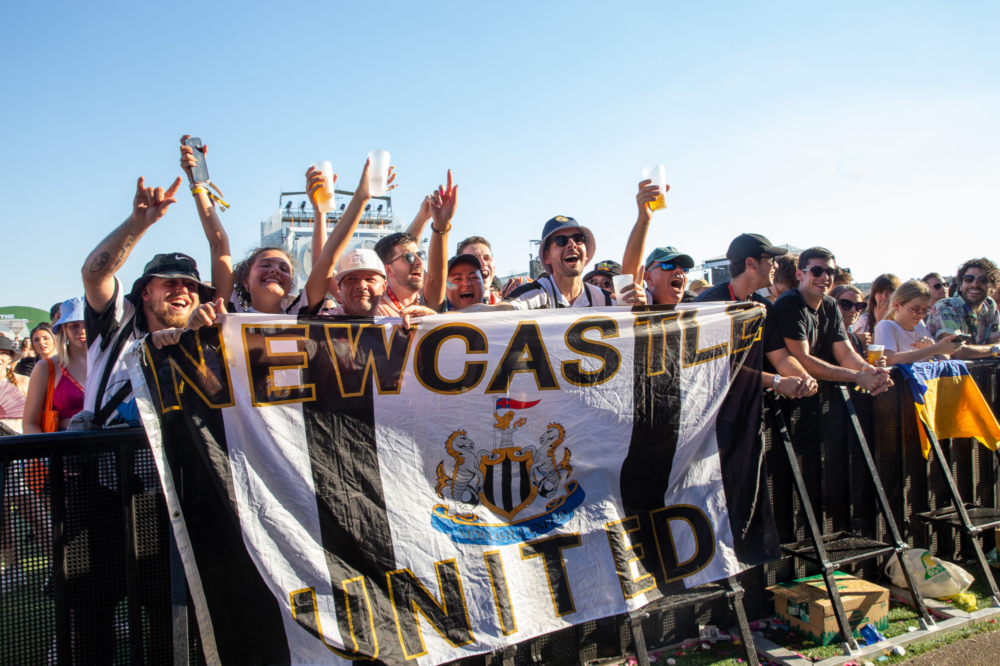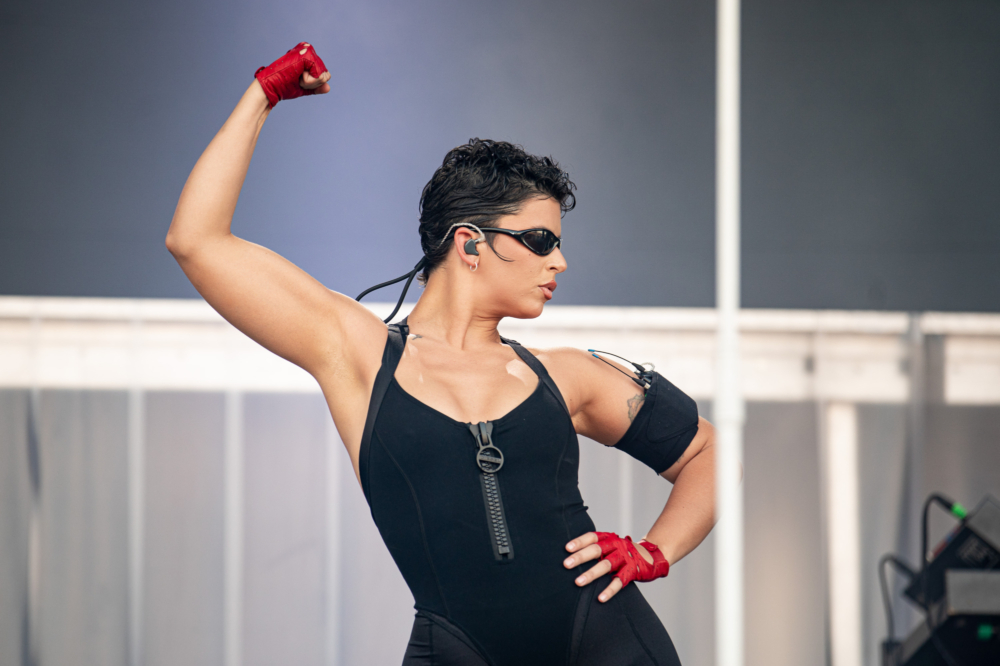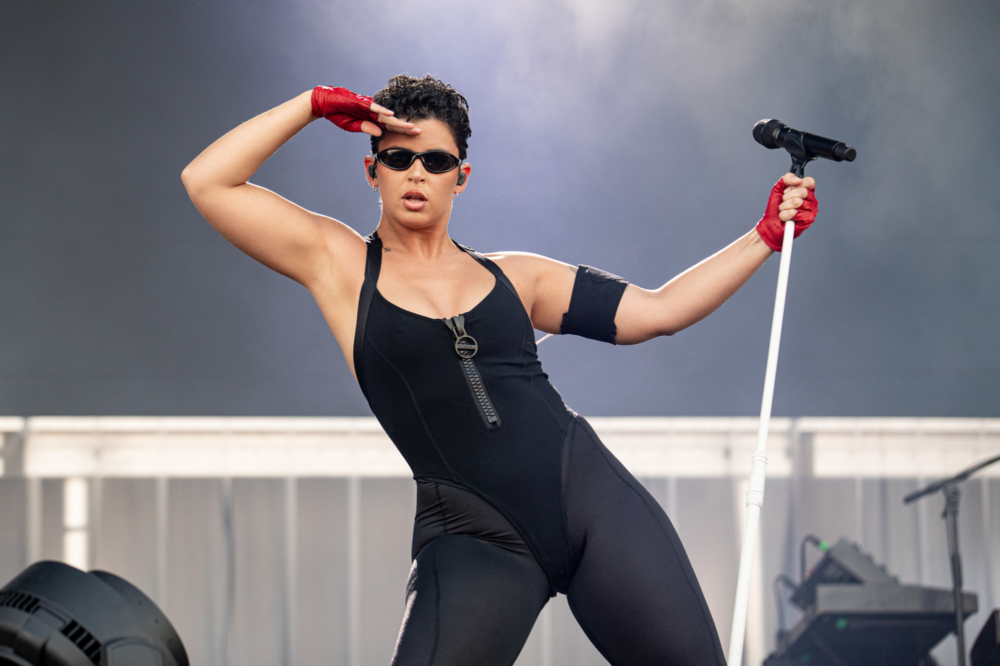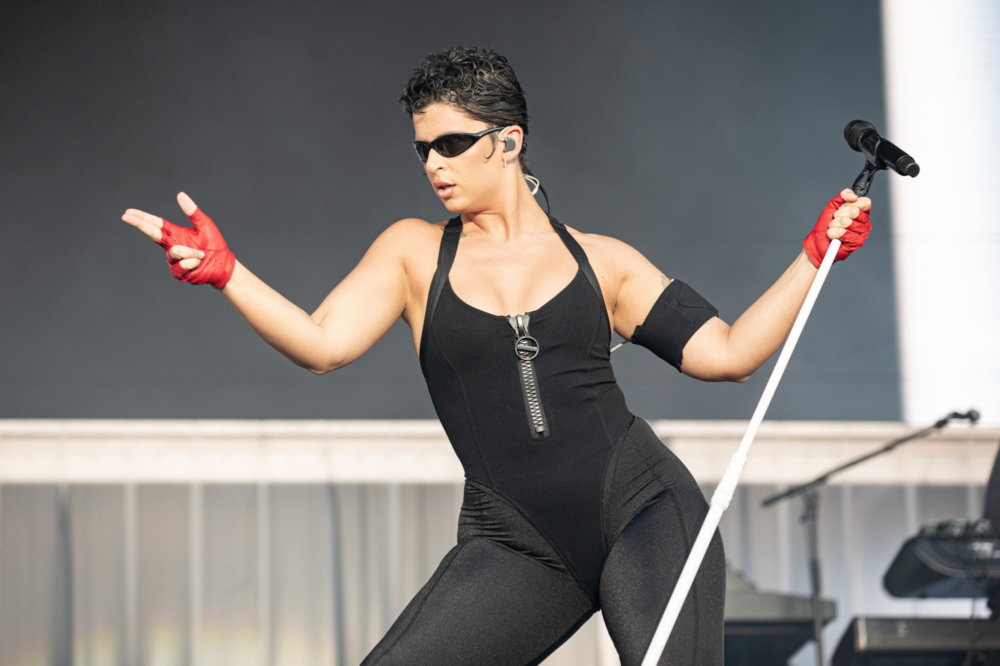 Over on the second stage, Argentine-born, Spanish-raised Nathy Peluso is a pop powerhouse that more than deserves to broach the main stages of the rest of the world. Switching effortlessly between hip hop, pop, latin beats and more, at one moment she's headbanging to camera, the next she's cha-cha-ing her way to the mic. Extra props must go to the random aerobics routine she conducts mid-set: if that's not commitment to 360 degree entertainment, we don't know what is.
On the tented Loop stage, meanwhile, Two Door Cinema Club draw a heaving crowd that could easily have filled one of the main areas. Packing the tent to bursting with hundreds of sweaty punters leaking out the sides, their slick, primary-coloured visuals nonetheless look sharp and more club-like in the darkness, and theirs is a set of near-constant crowd-pleasing hits - an opening trio of 'I Can Talk', 'Undercover Martyn' and 'Are We Ready? (Wreck)' setting up their no nonsense approach from the off.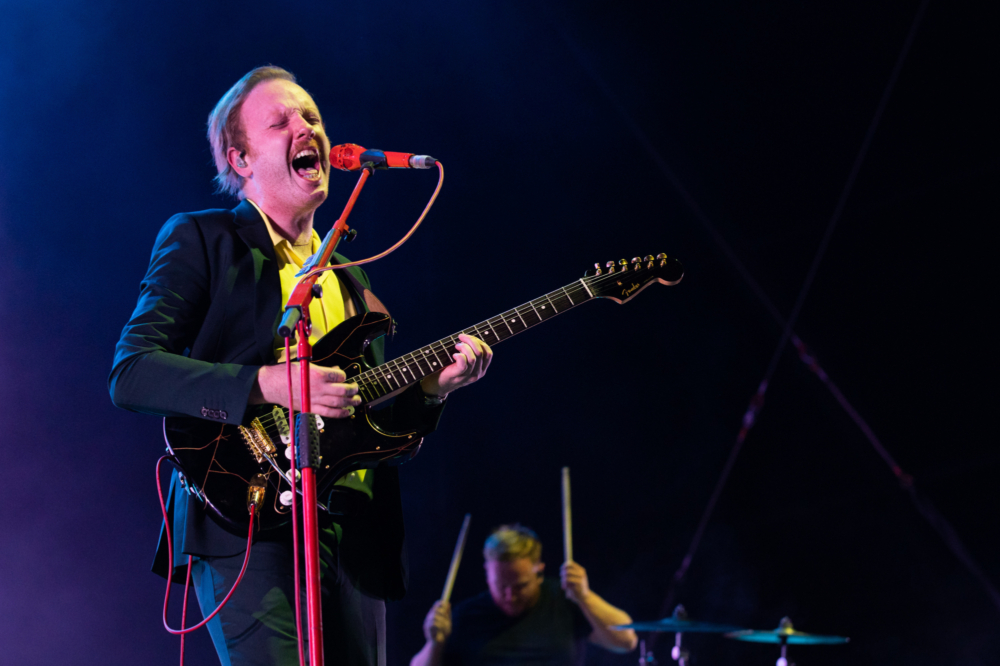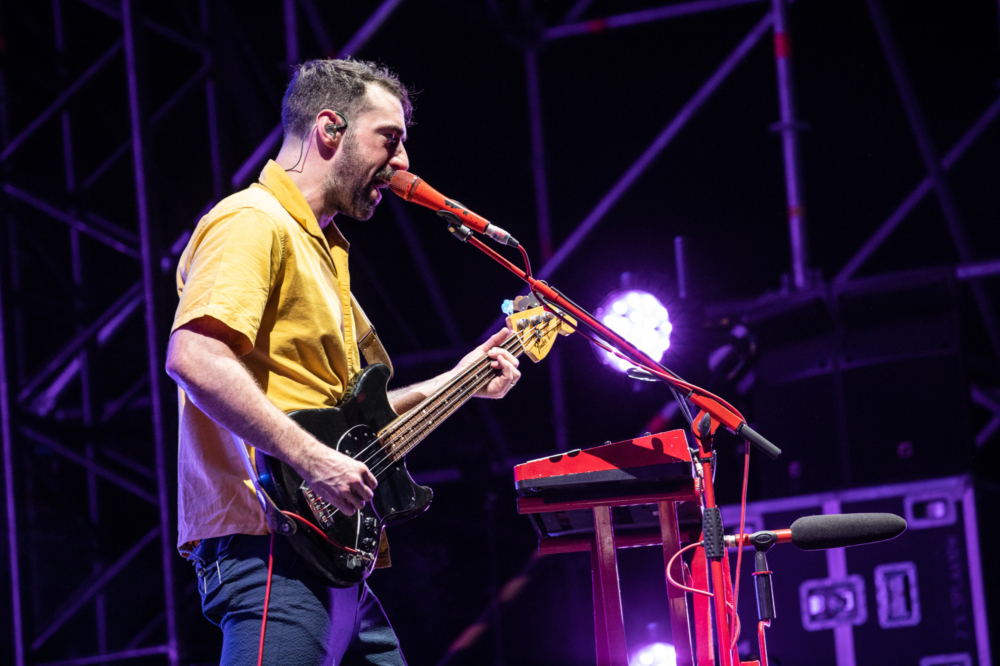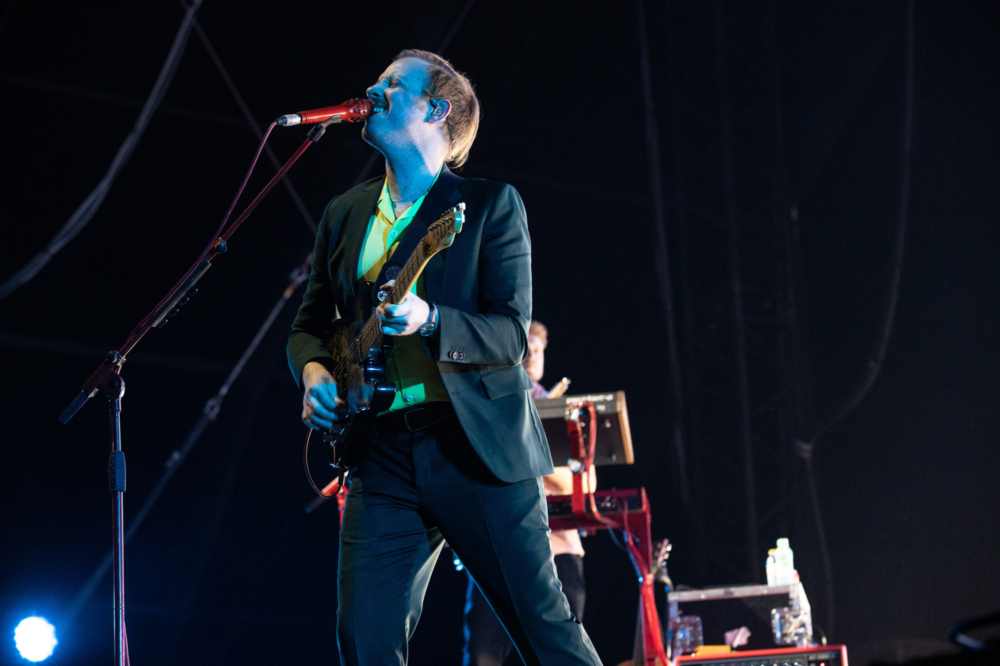 Closing out the Sunday and Mad Cool 2022 as a whole, the specific blue lighting that adorns the stage can only mean the arrival of Jack White. However, one song ('Taking Me Back') in and he's gone again. What mysterious technical error leads to the next five minutes of absence we'll never know, but his ever-professional band improvise their way through until, all of a sudden, he's back and into the heavy throb of 'Fear of the Dawn'.
Of course, the setlist is undeniable, from solo twitcher 'That Black Bat Liquorice' to White Stripes big hitters 'Fell In Love With A Girl', 'Hotel Yorba', 'Black Math' and more, via cuts from The Dead Weather and Raconteurs. But it's the unexpected moments - a splash of Talking Heads' 'Psycho Killer' sandwiched between 'The Hardest Button to Button', or a random spiel about water ("A doctor told me you need water to survive, but I want a second opinion!") - that shows White is still a damn sight more pleasingly odd than your average hit machine. He closes, as ever, with the roaring sing-along of 'Seven Nation Army'; to end a festival with perhaps the most heavyweight line-up of the whole season, it's the perfect finale.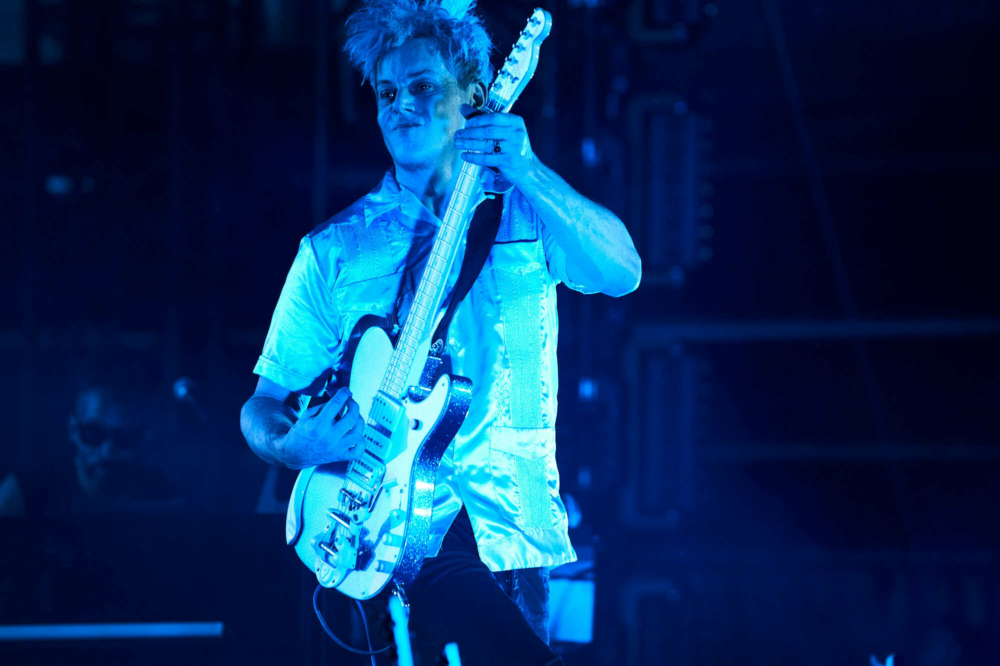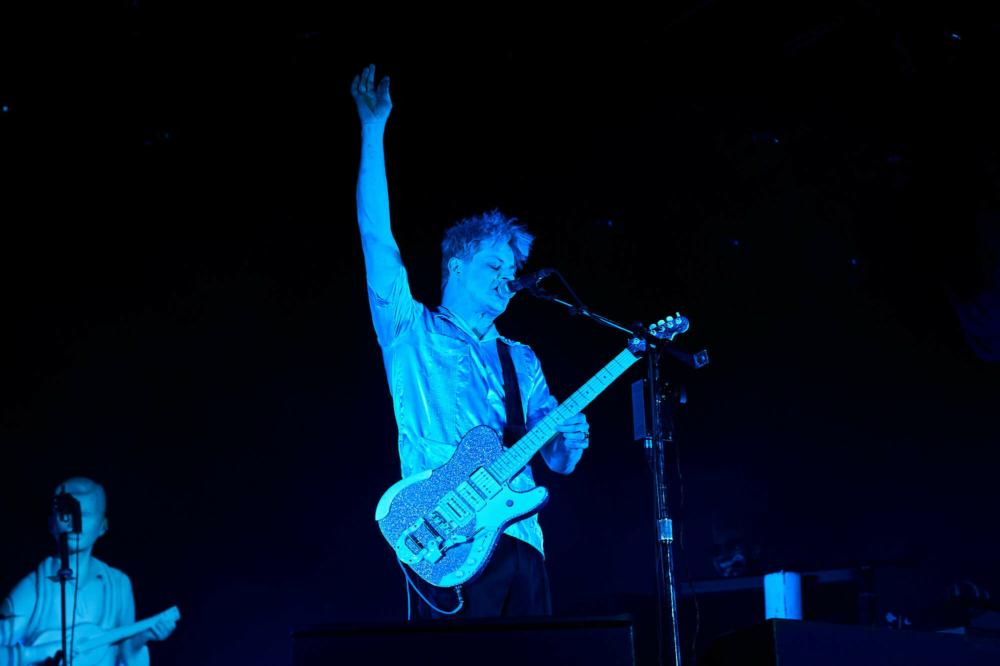 Read More