Festivals Skinny Girl Diet bring thrashed-up punk chaos to DIY's Alcove Stage
The London rabble find the wider recognition they deserve at Latitude.
Glammed up to the nines in sequinned spectacles, Skinny Girl Diet waste no time whatsoever in letting loose, to the point that DIY's very own Alcove Stage quakes on its foundations. Playing ramshackle, teetering thrash, practically custom-made for blaring out of a wrecked old splitter, 'Wasted Smile' sees Delilah Holliday leading the way, unleashing grating, abrasive yowls, that collide with Amelia Cutler's pounding bottom-lines, and sudden screams that jolt the air. It's chaotic, and on the edge of falling apart; a make-or-break tension that stokes the fire of the band.
After kicking around on the underground punk scene for absolutely yonks, campaigning for FGM awareness, supporting The Slits' Viv Albertine, and vocally speaking out about sexism, Skinny Girl Diet are finally getting the kind of wider recognition they deserve.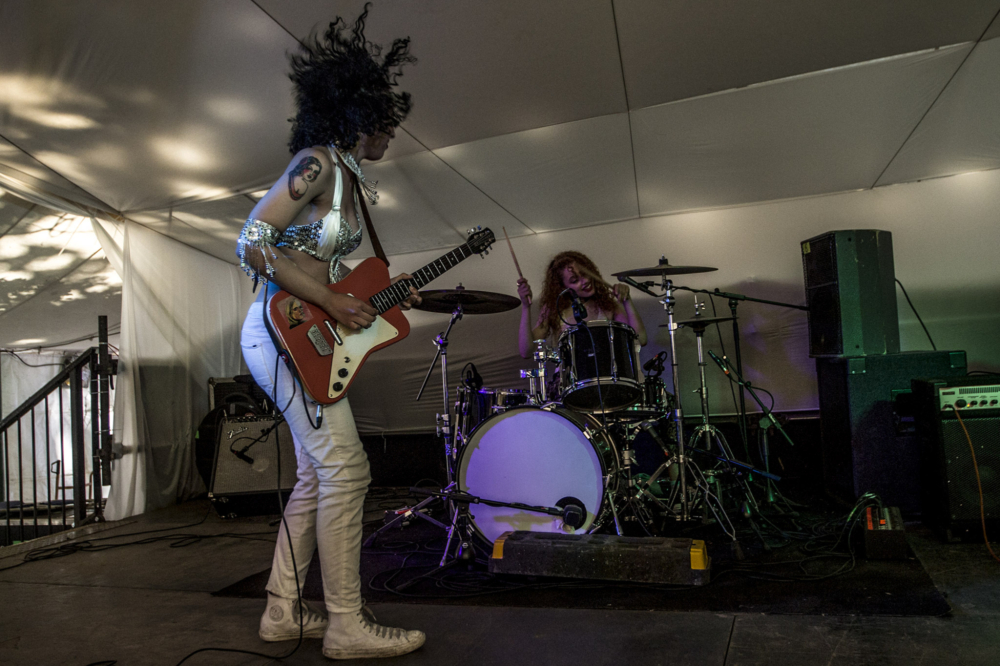 Photos: Poppy Marriott.

Get your copy of the latest issue
Read More