Festivals White bound to brilliance at Latitude 2016
Travelling "all the way from Glasgow", White demonstrate exactly why they're one of their city's most exciting new acts.
It's a ramshackle performance from start to finish, catchy hooks and chant along choruses brought to life with a raw energy that proves entirely contagious. Frontman Leo Condie dives around the stage with a reckless abandon that verges on the chaotic, and the rest of the band follow in kind.
Lost in their own worlds of the noise they create, bounding to the music with an energy that'd leave even Zebedee reeling, their set is a whirlwind of flicked fringes, poised attitude, and addictive rock and roll swagger.
"You can watch this gig later" Leo announces to the crowd. "In 360 degrees. They filmed it on that thing there," he pronounces, pointing to a camera at the front of the stage. "That's a camera, apparently. I recommend this patch of floor here, it's very exciting." Their humour may fall flat, but their music is as buoyant as it comes.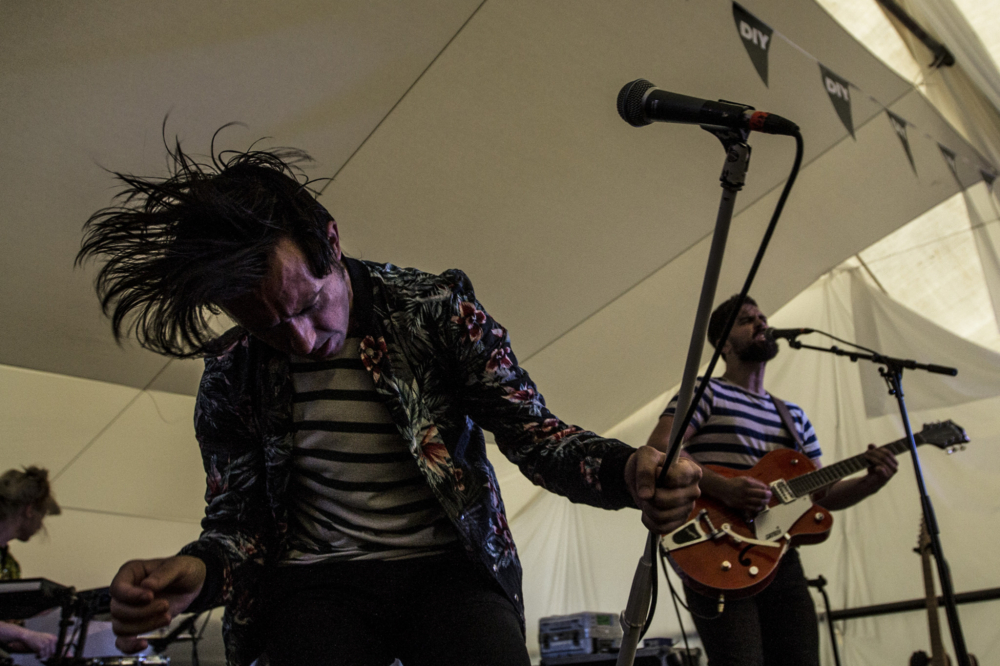 Photos: Poppy Marriott / DIY

Get your copy of the latest issue
Read More