Live review
Lily Allen, Roundhouse, London
The singer brought a 'No Shame'-heavy set to the Roundhouse.
Back in the late '00s, when Lily Allen was an early twenty-something in the imperial phase of what would turn out to only be the first part of a tumultuous pop career, her shows came replete with all the whistles and bangs that a chart-topping pop star tends to command. Fancy stage sets; costume changes; if Lily was always a more likably unpolished presence on stage herself, then the machine around her was very much still that of an in-demand major label entity.
Fast forward the best part of a decade and, following a break from music, a subsequent slightly misjudged comeback and a more recent righteous return to form, Lily's first show in her hometown for three years feels like a purposeful step away from any of that. If this year's Mercury-nominated fourth LP 'No Shame' saw the star get back on her songwriting feet, then it did so with a notable change in direction. Minimal production and spacious, hip hop beats were largely the order of the day, letting the lyrics come to the fore; today, she echoes that with a low-key set up that makes the Roundhouse feel intimate.
Flanked by two musicians – one on bass, one on keys and samples – and with a largely bare stage heightened only by a few unassuming light pillars, Lily is left mostly as the sole player in her own dimly lit theatre. Bringing out a 'No Shame'-heavy set, the low pulsing bulbs and casual, confessional vibe work; opener 'Come On Then' is a lyrically pissed-off, sonically subtle jab at the internet trolls, while the more dubby 'What You Waiting For' or reggae tinged highlight 'Waste' feel at home in these cooler, less high-shine confines. When she brings out the classics (to expectedly massive applause), however, these huge pop hits feel slightly strange served up so differently. 'Smile' and 'The Fear' are still inarguable bangers, and they're still – in terms of pure enjoyment – the most celebratory moments of the evening, but they feel like the work of a different person to the one strolling around delivering low-key bops about her divorce.
It poses a strange problem. Tonight's set, and the understated vibe that comes with it, is understandably built to serve her latest album. But the acerbic, twinkle-eyed oldies are still key, and the two don't necessarily always marry up. As chants of "Lily, Lily, Lily fucking Allen" resonate round the sold-out venue, it's clear the love is rightfully still there for the singer - and as far as credibility resurrections go, she's pulled a huge one out of the bag this year. The next step is potentially just learning to have enough fun with it again to go a little bit less slick and throw some of the cheeky charm back in.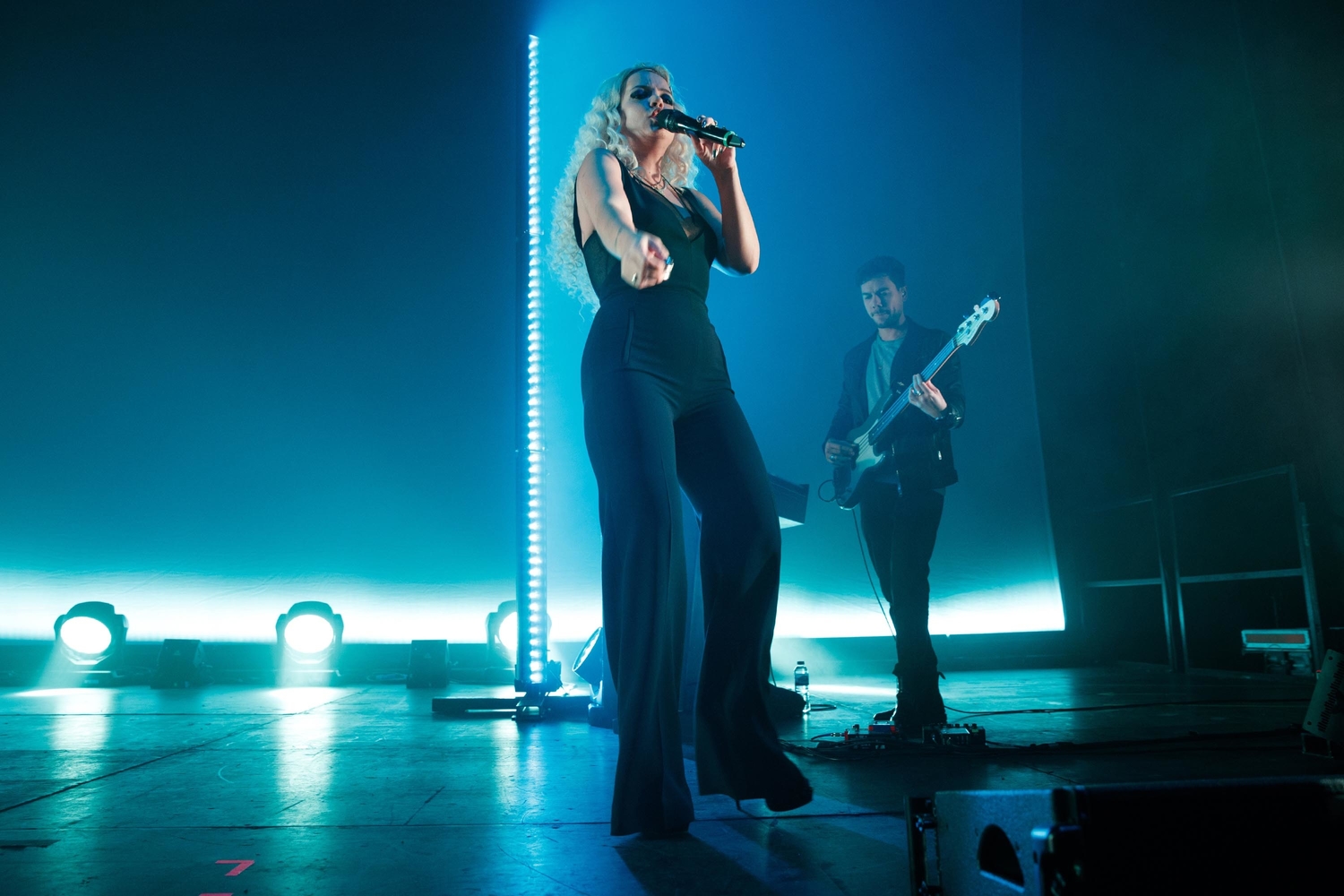 Read More
Featuring King Gizzard & The Lizard Wizard, IDLES, Tkay Maidza, Sleater-Kinney and more.