Festivals Live at Leeds In The Park 2022
4th June 2022
If today's sets are anything to go by, it's going to be one hell of a summer.
For well over a decade now, whenever the words 'Live at Leeds' were uttered, you'd be instantly transported into the basements and back rooms of Leeds' finest venues, with a selection of new music's most promising new names. However, it's in 2022 that things are a little different; for the first time, the festival has been split in two, with the first, aptly-titled In The Park event happening - you guessed it! - in nearby Temple Newsam park to kick off festival season proper.
Embracing more of a traditional green field festival set-up, the day gets off to a boisterous start, with the Isle of Wight's Lauran Hibberd bringing her pop punk-infused offerings to the MTV Main Stage. Dressed completely in bright orange, she provides a zesty burst of energy so early in the day, before the more psych-imbued stylings of Alfie Templeman take over. Airing cuts from his recently-released debut 'Mellow Moon' - including opener 'A Western' and the sugary sweet 'Candyfloss' - his set veers deliciously through his funk-tinged indie rock.
Over at (ahem, our stage - Ed) the DIY Big Top, things are getting that bit more explosive as Brighton's Dream Wife take to the stage. Seemingly harnessing the more unhinged side of their talents, there's something wildly invigorating about their set today; whether in Rakel Mjöll's unnerving 180 swing from eyelash-fluttering to scorched screaming, or Alice Go's tremendous guitar skills, the trio are a force to be reckoned with; a feat still best personified by their glorious (and newly-extended) rendition of 'F.U.U.'.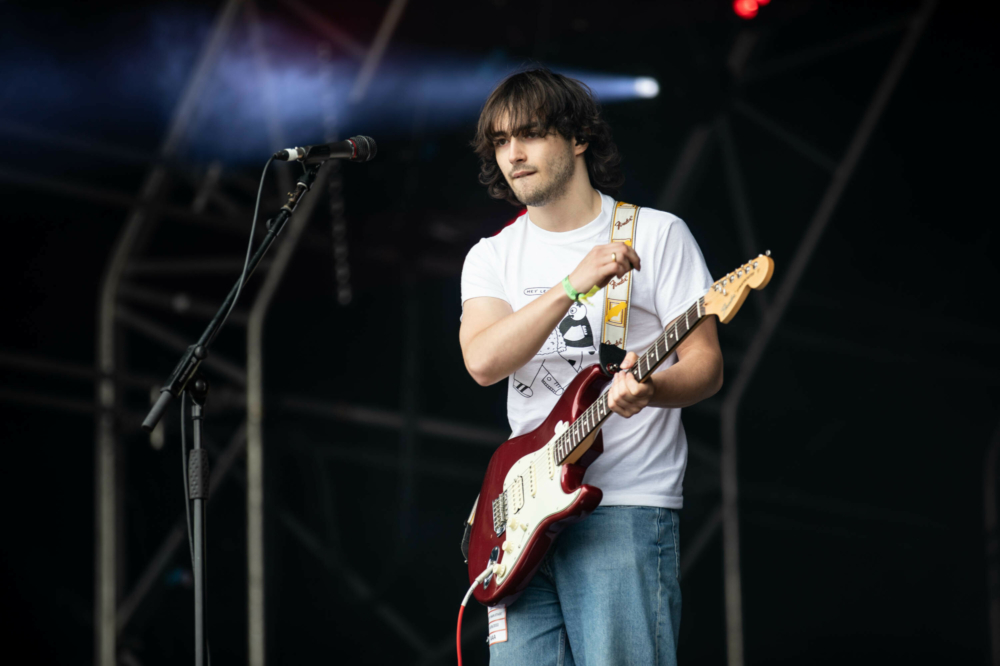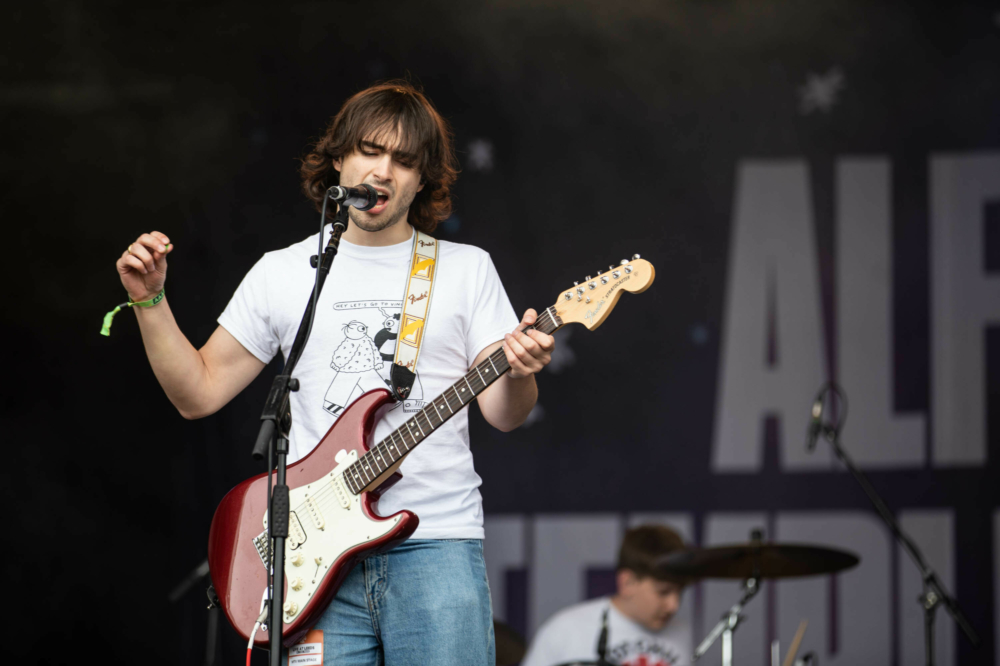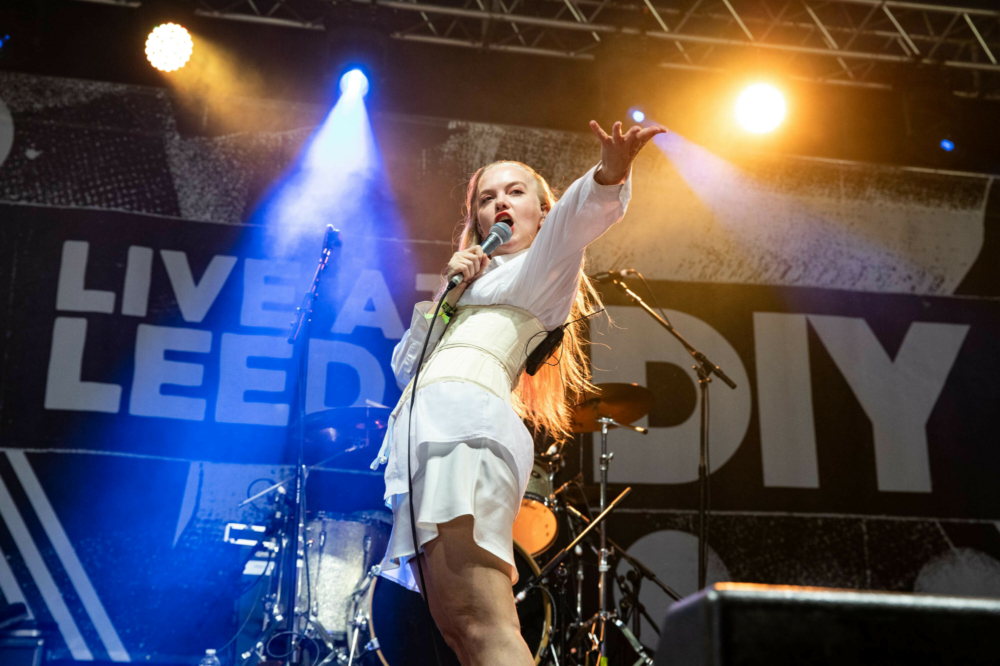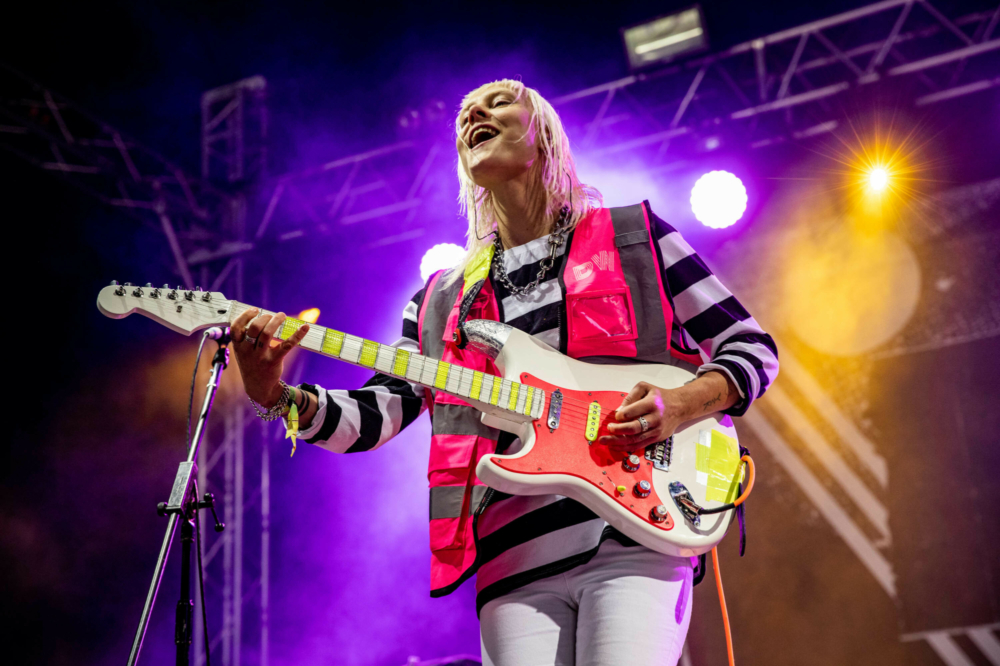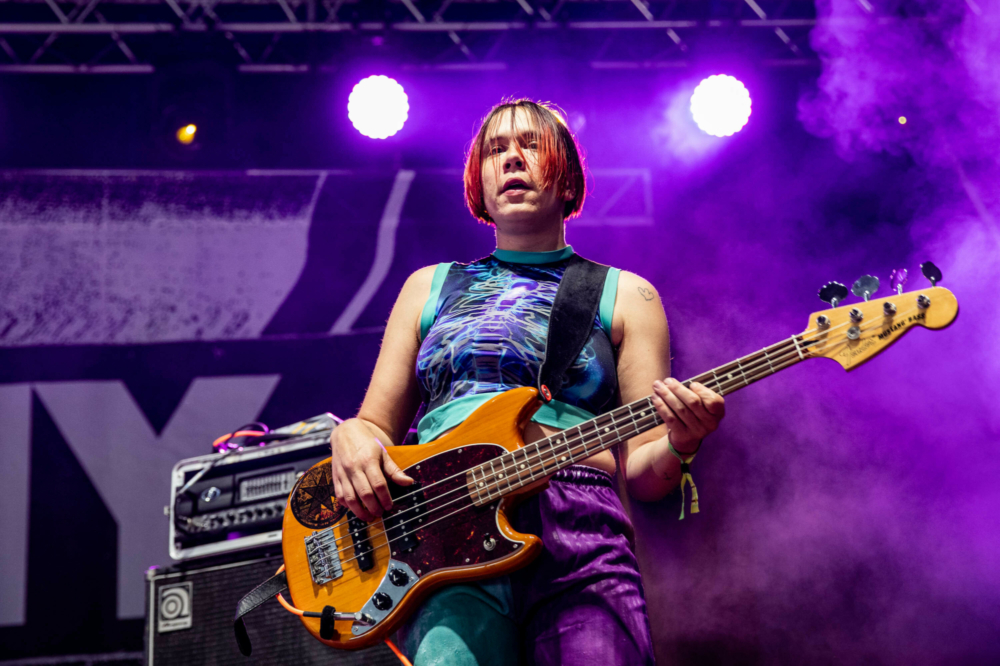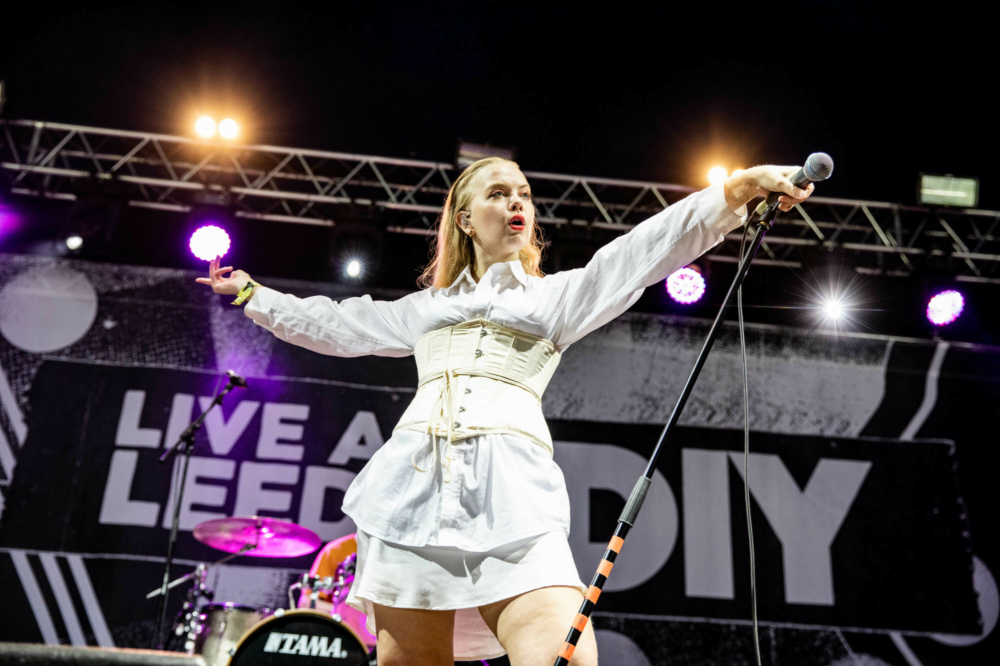 It's quite a contrast, then, to see Holly Humberstone take to the MTV Main Stage and offer up her more introspective brand of electro-pop. And even though she still seems to be building her confidence in her between-song patter, the haunting quality of tracks like 'Deep End', 'London is Lonely' and recent Matty Healy collab 'Sleep Tight' shines through perfectly. Admittedly confidence is no issue for Sports Team, who - let's face it - are in their element during festival season. Even an awkward journey from stage to barrier won't hold back Alex Rice, who's determined to make it down and to the audience from the off. With the crowd echoing back 'Camel Crew' and 'M5' - even new album cut 'The Game' has a fair chunk of the crowd singing along - it's little wonder as to why they're so at home on stages like this.
Back at the DIY Big Top and the tent is already packing out for Arlo Parks, who's greeted with a true hero's welcome. What's more, her set this evening takes tracks from her gorgeous Mercury Prize-winning debut 'Collapsed In Sunbeams' and transforms them into a collection of restorative anthems. Bubbling with energy, Arlo is backed by full band who together have given the whole set a more jazzed up feel, and she looks truly in her element. It's a pleasure to witness.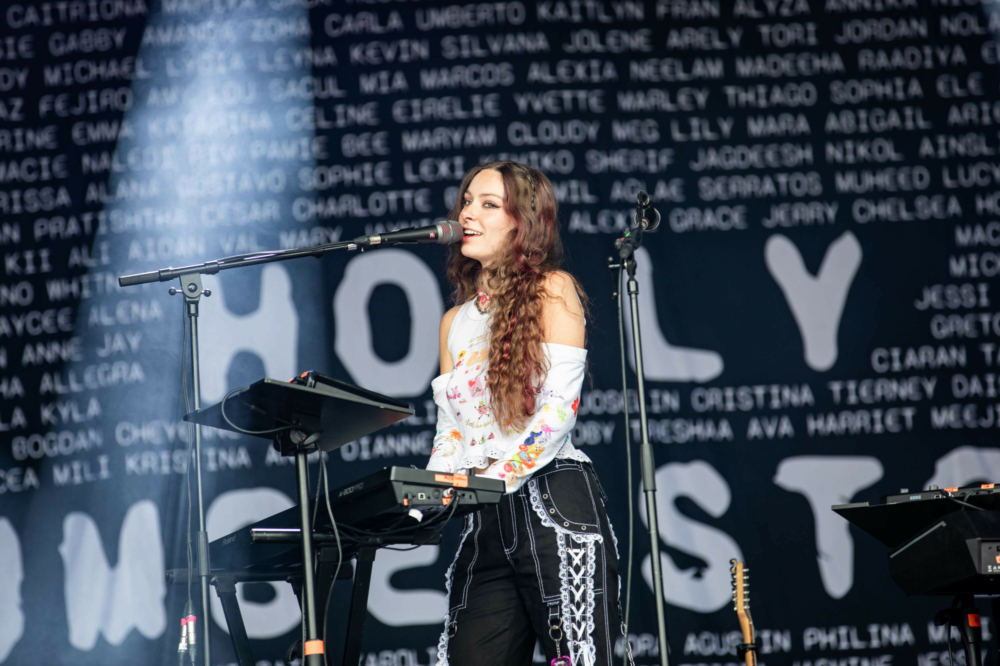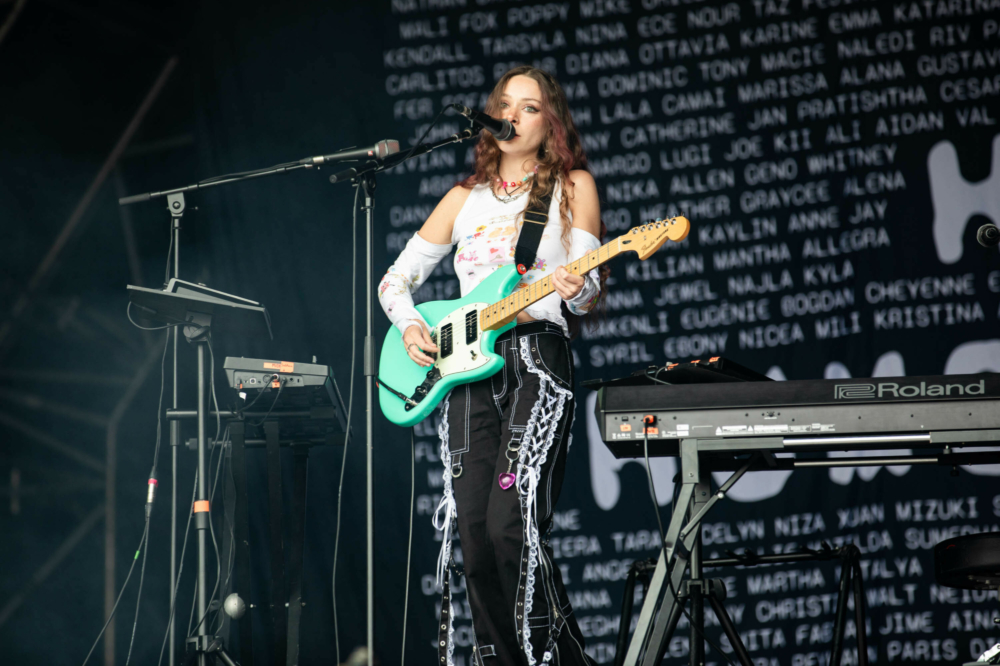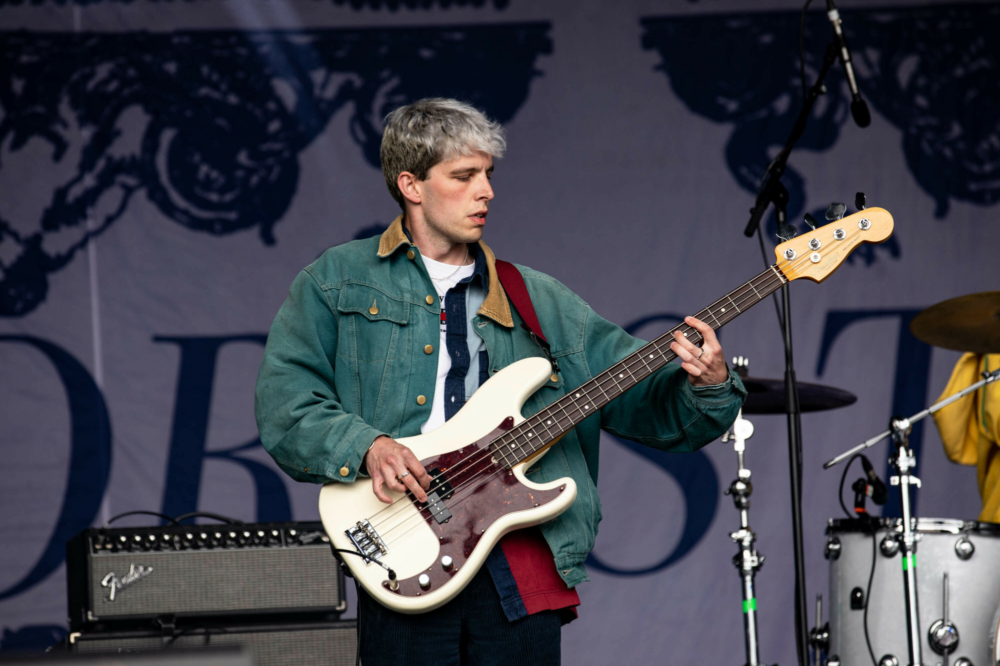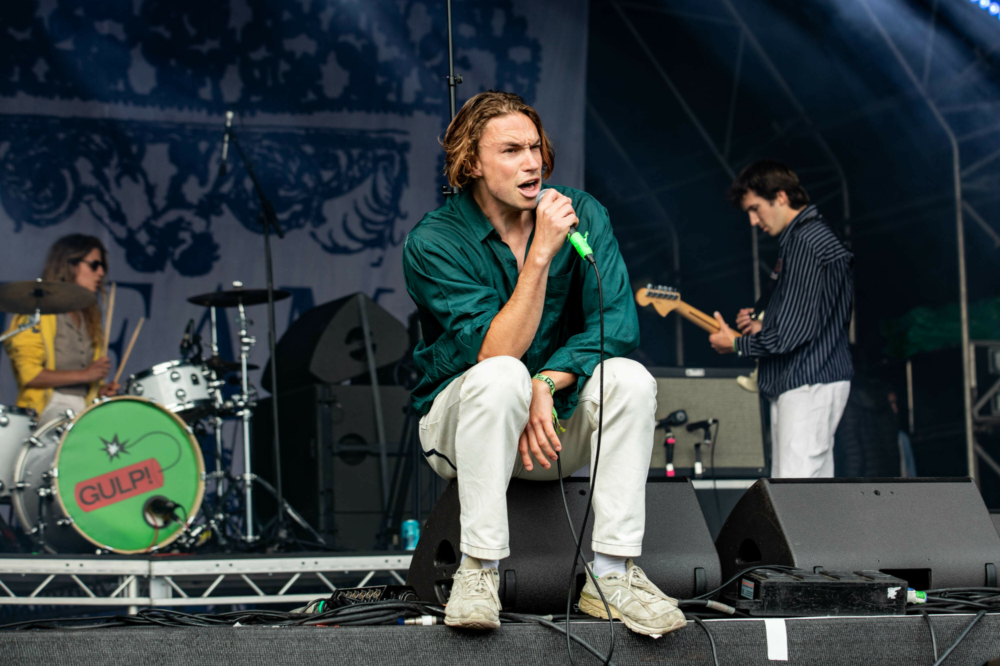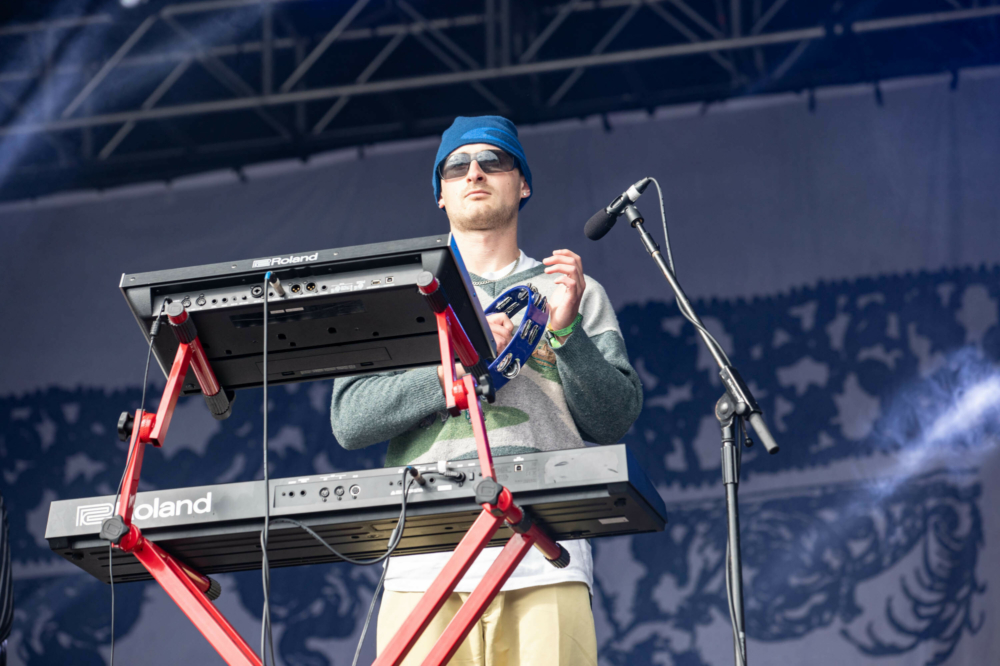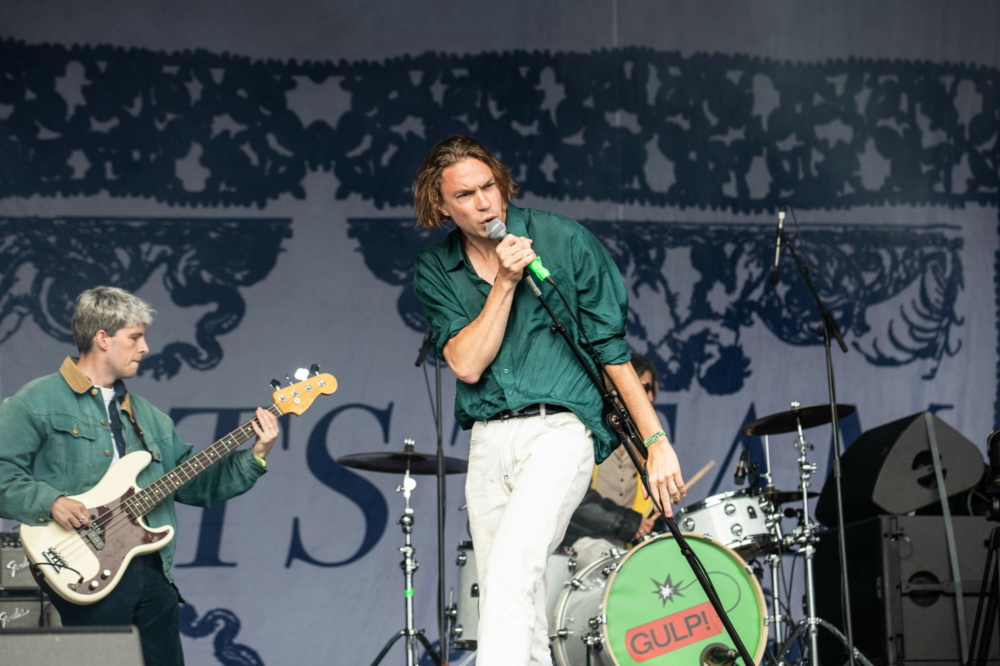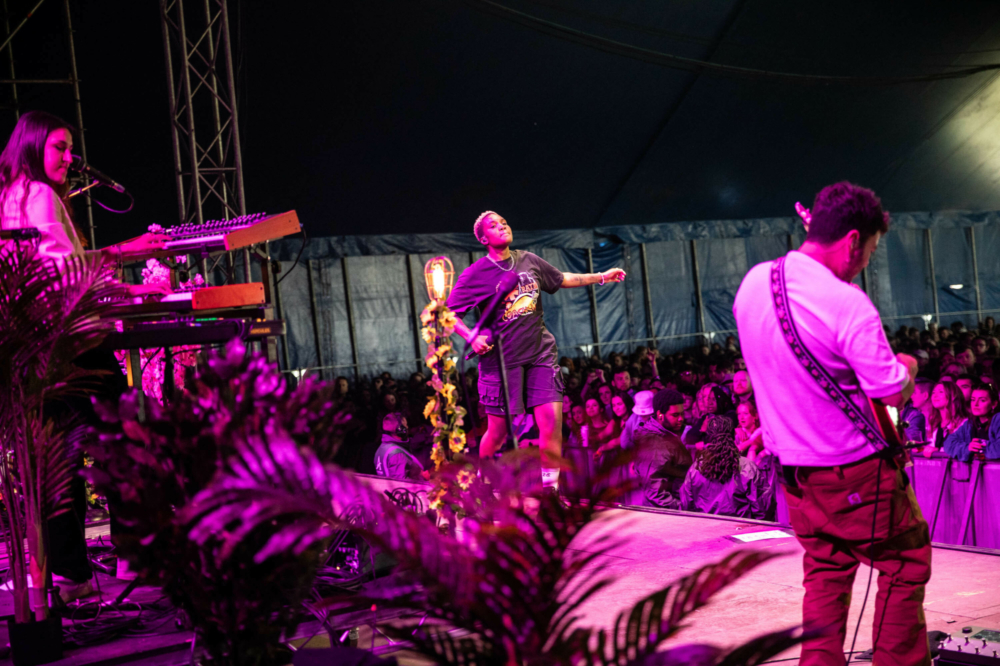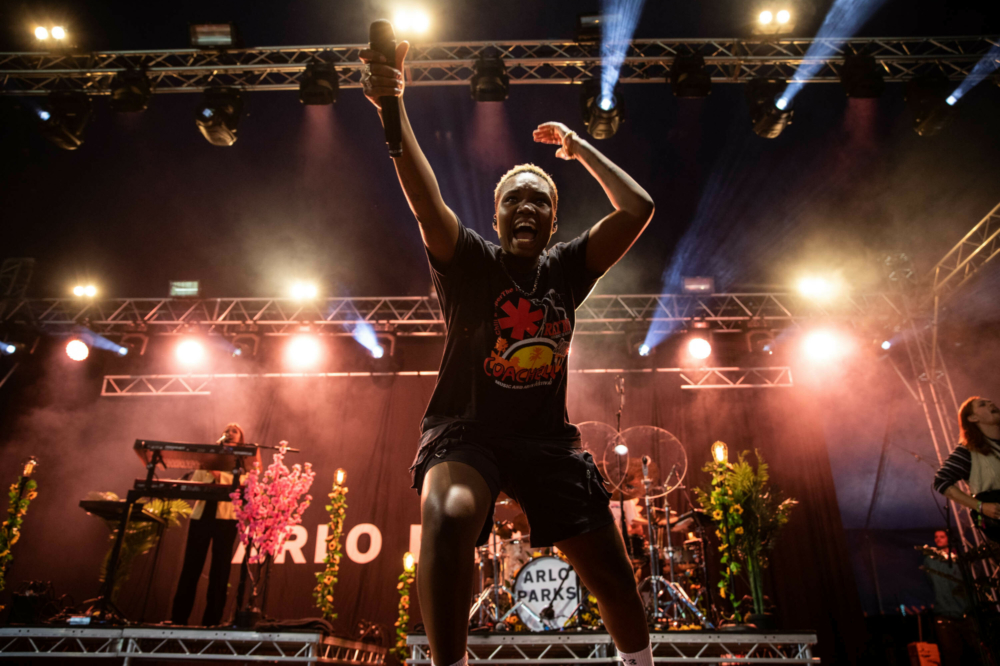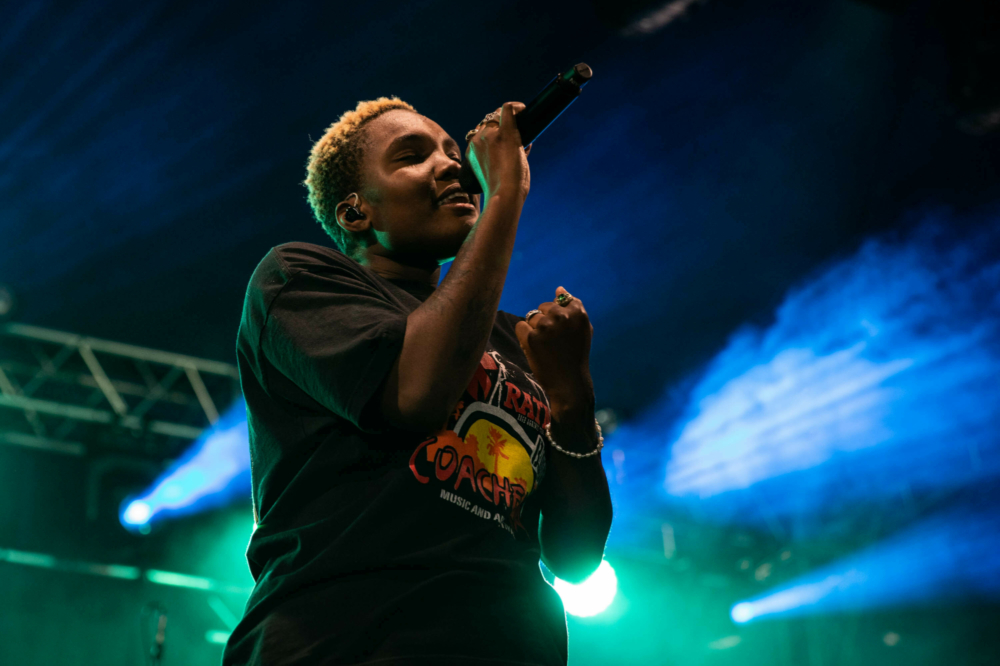 To say that The Vaccines are festival pros may be stating the obvious, but as the quintet embark on what's arguably a greatest hits blitz through their back catalogue, it's easy to see why they're such mainstays on bills like today's. Their brand of raucous rock and roll is the perfect tonic for the Leeds crowd, who take little time to get into the singalong mood, while frontman Justin Young - complete with a cheeky sparkle in his eye - is the perfect conductor.
Rounding off the evening, punters are given two choices: either the classic nostalgia-tinged indie rock of Bombay Bicycle Club, or the laidback retro pop of Easy Life. The former are experts in the kind of arms-aloft, euphoria that's perfect to close a festival - set opener 'Eat, Sleep, Wake (Nothing But You)' sparkles as the sun goes down - while the cheeky charm of Murray Matravers et al is hard to resist, especially when the band arrive dressed in double denim suits and ties, and command the crowd to ignore security and climb atop each other's shoulders. Whatever the choice, one thing's clear by the end of this inaugural Live at Leeds in the Park: if today's sets are anything to go by, it's going to be one hell of a summer - and we've never been more ready for it.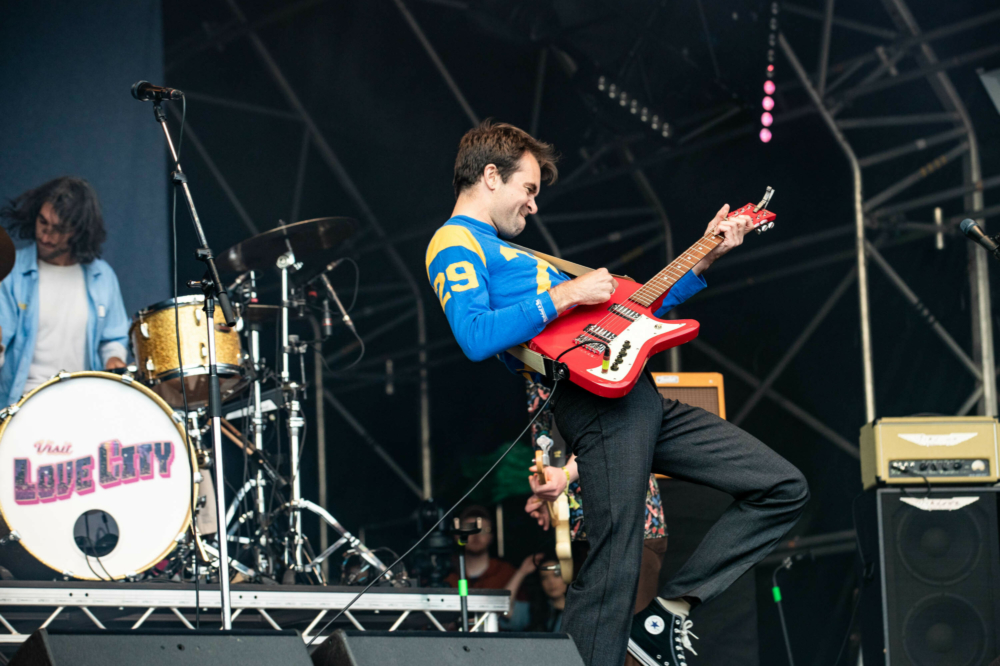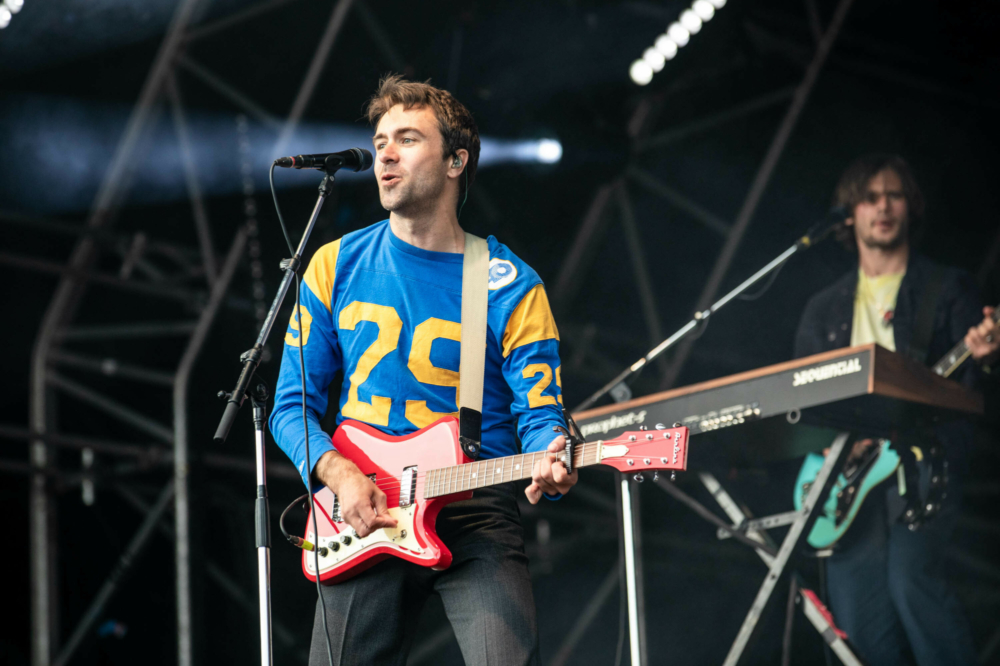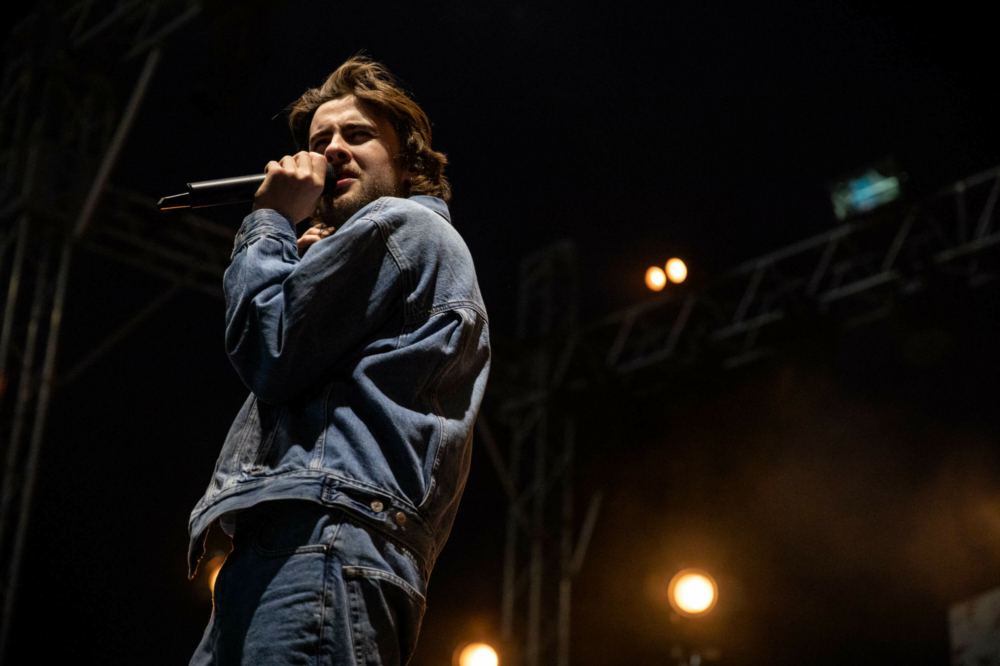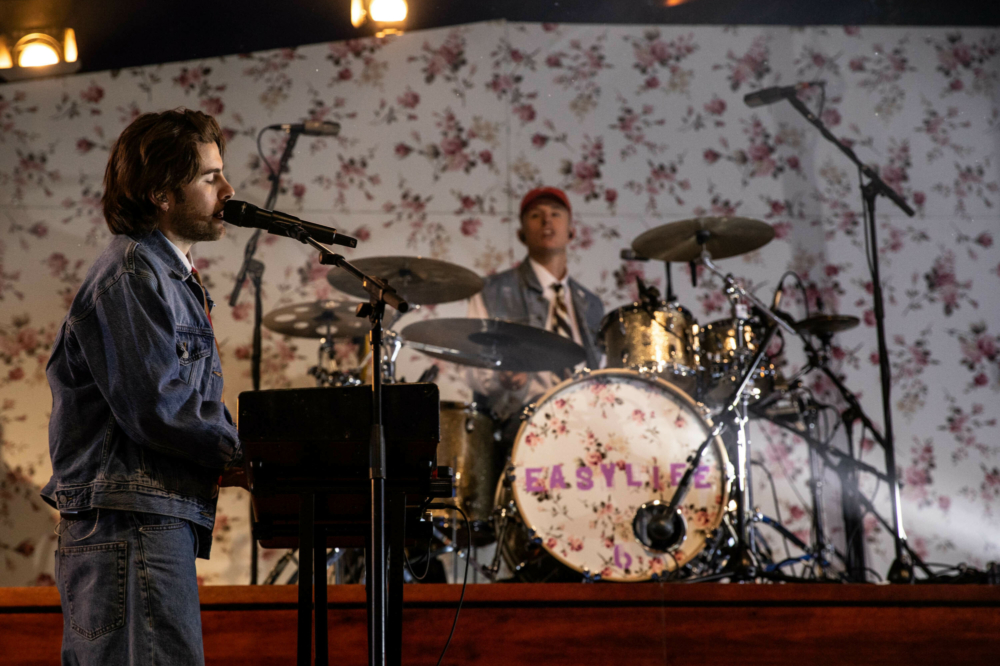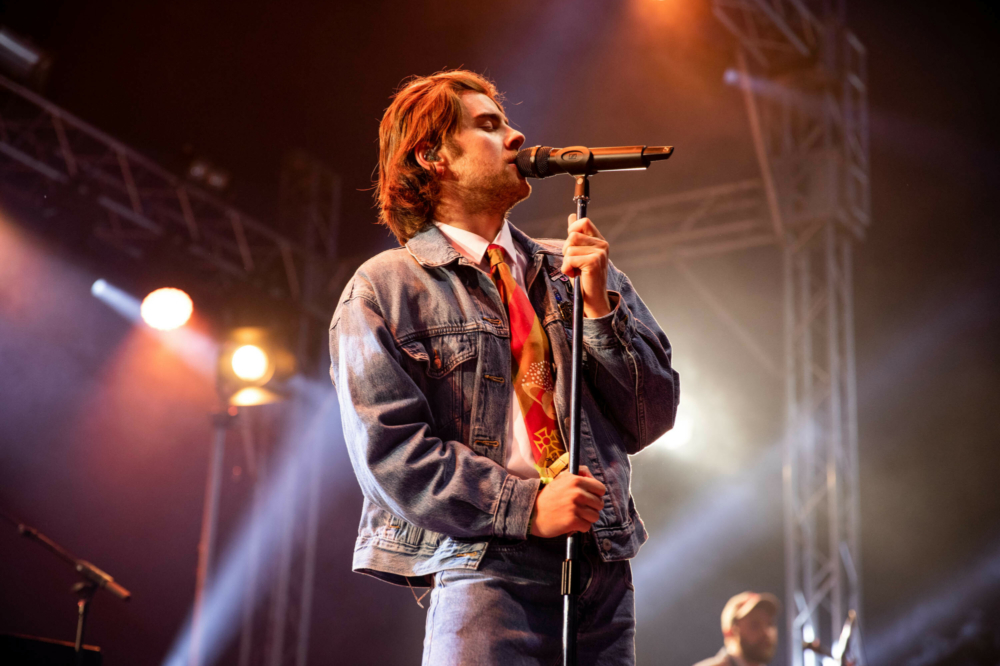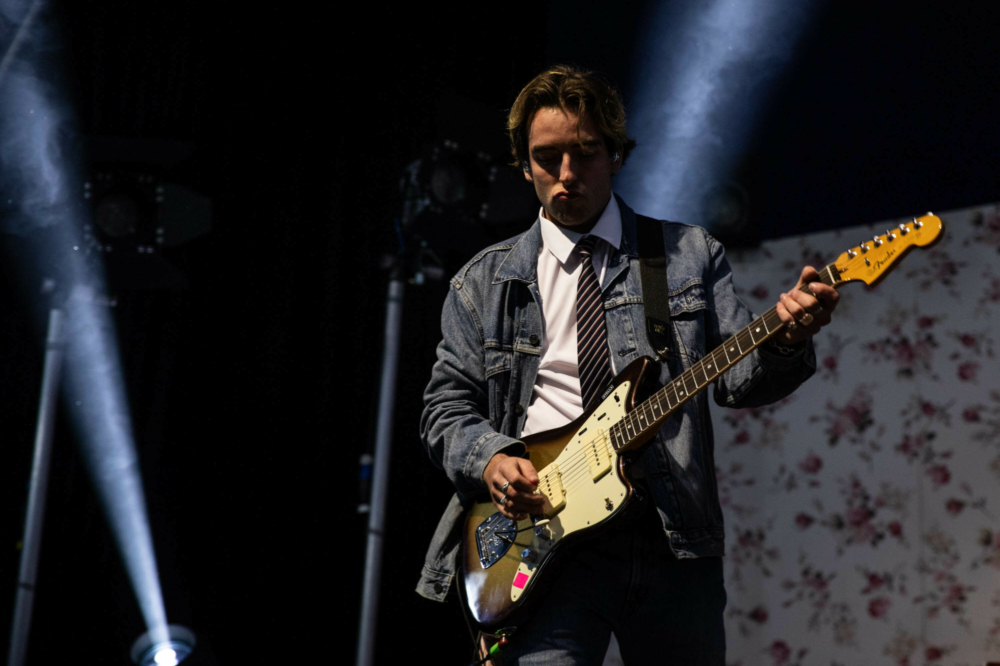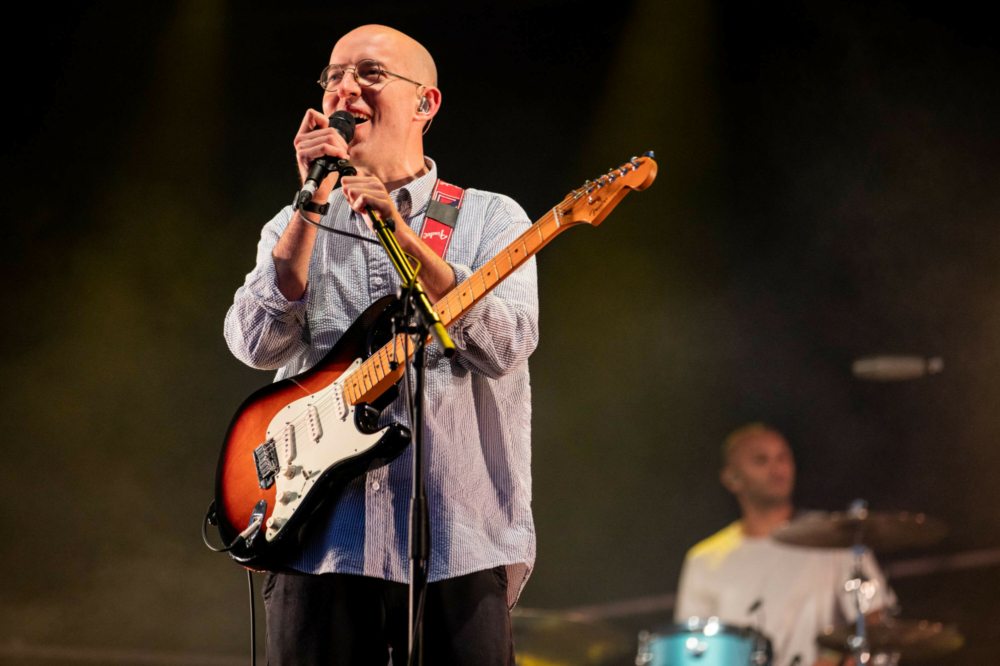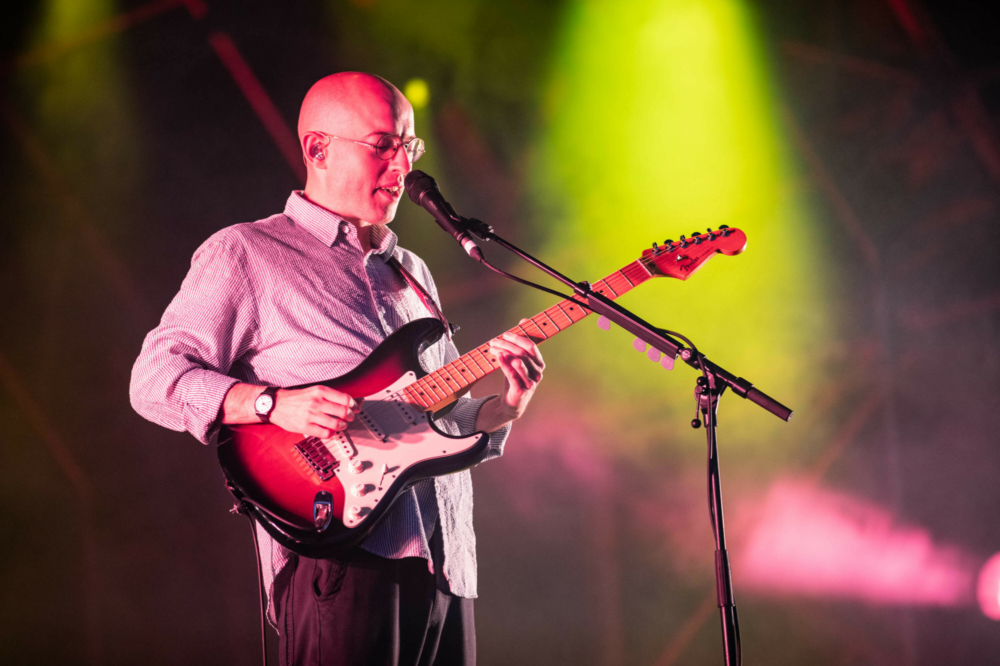 Get your copy of the latest issue
Read More