Live Review
Wednesday, Mad Cool 2022
6th July 2022
The five-day festival also played host to Creeper, Placebo and more on its opening night.
Giving Glastonbury a run for its money in terms of both heavyweight headliners and sheer endurance, the first of five bumper nights at Madrid's Mad Cool kicks off with a firework-packed set from rock titans Metallica alongside a supporting bill that intersperses meaty riffs with more theatrical flourishes.
Opening one of the festival's dual main stages in the baking heat and with the volume turned up to deliciously hefty levels (UK festivals, take note), Wolf Alice sound monumental these days. Don't believe us? Ask the gathered crowd of Metallica T-shirt-wearing superfans, who spend 'Giant Peach' and 'You're A Germ' giving devil fingers of approval to the band. Whether imbued with the lingering presence of tonight's riffing headliners or, more likely, just a well-oiled machine, even the softer 'How Can I Make It OK?' gains a notable crescendo of an ending, while Ellie Rowsell has never looked stronger or more sassy than when prowling the stage during 'Play The Greatest Hits'.
Over in the sweltering Vibra Mahou tent, props must be given for Creeper's dedication to the goth cause. Meticulously clad in head to toe black, leather jacket presumably slowly melting into his skin, frontman Will Gould displays no signs of discomfort; instead he spends a bombastic 'Cyanide' commanding the stage like a ringleader, hopping atop the monitors to gee up the sizeable crowd and providing the sort of emo theatre that fervent cult followings are made of.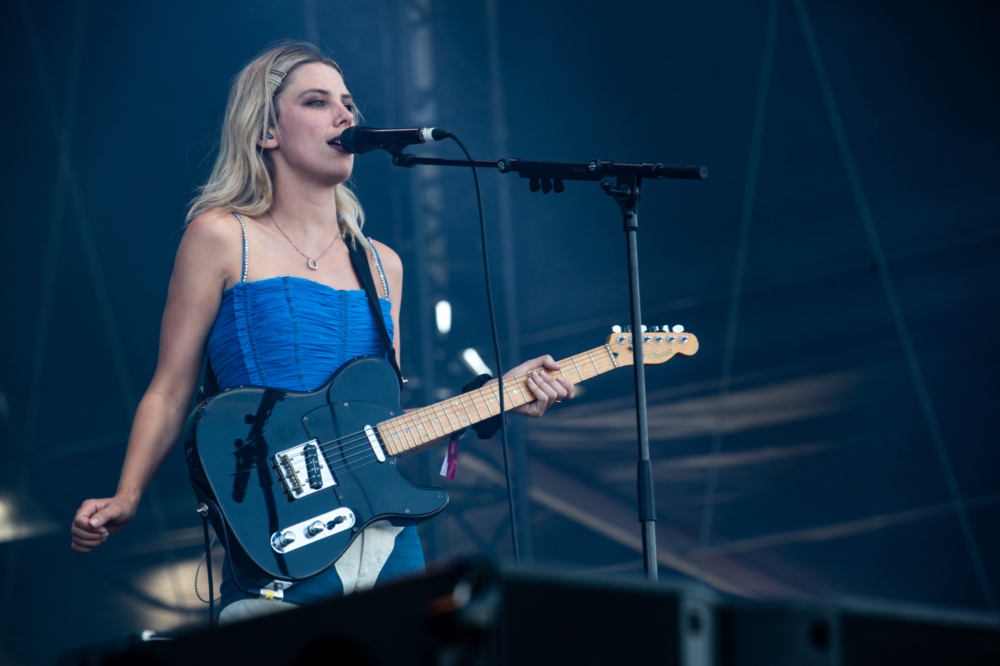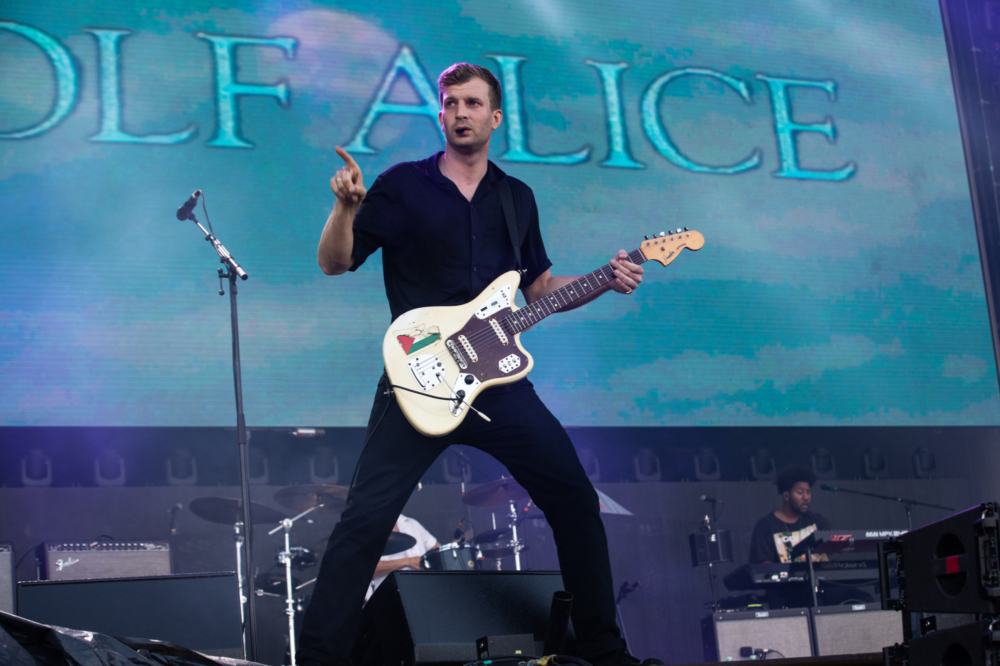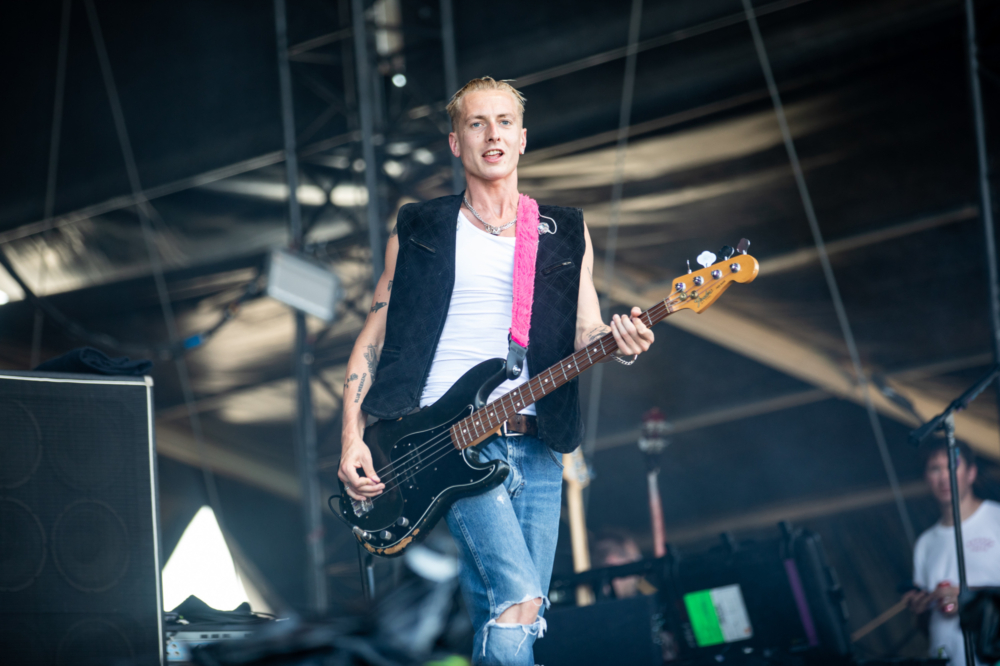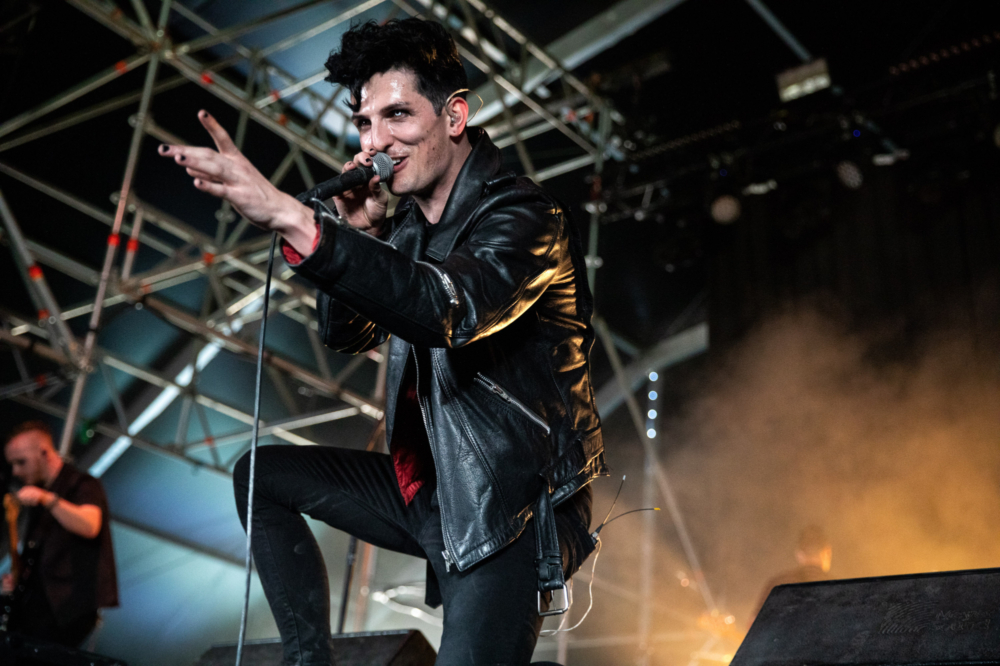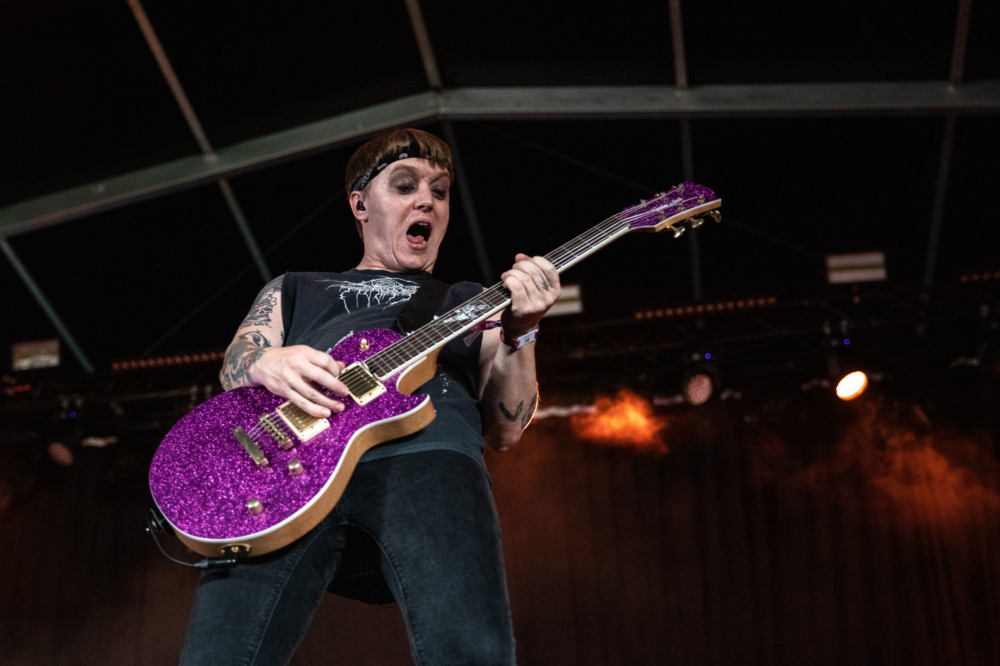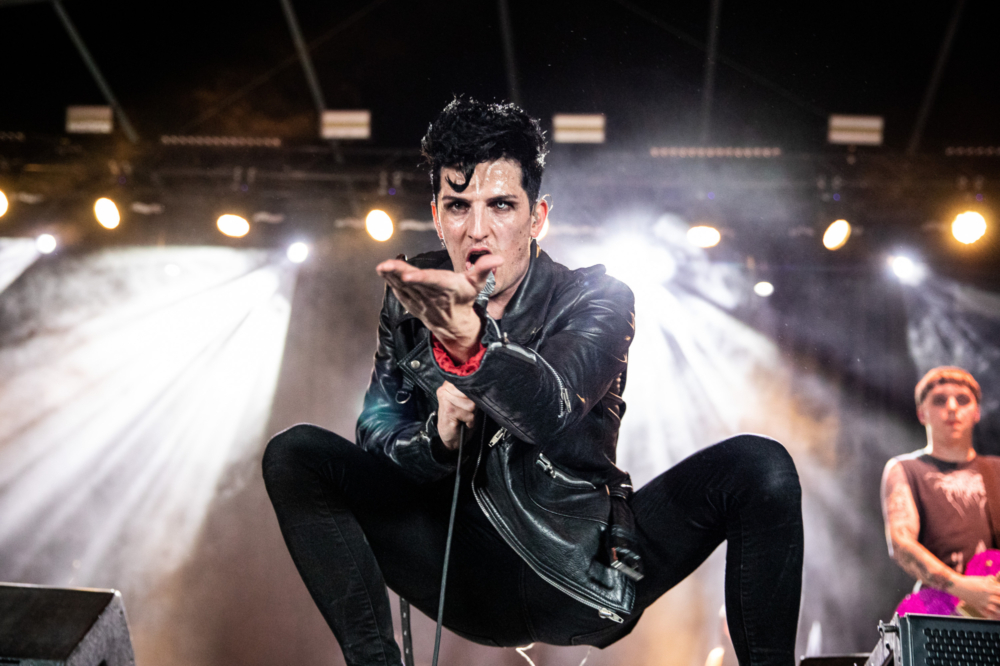 Placebo know a thing or two about sizeable, extremely dedicated followings too, and it says alot about the loyalty of their Spanish fanbase that, despite eschewing many of their biggest hits, they're still greeted like heroes. Sporting all-white and with the stage's screens contorting their images into red and blue pseudo-3D, the 'Never Let Me Go'-heavy set shows a band still with edge and style to spare. There's no 'Nancy Boy' or 'Pure Morning'; following a nearly career-ending greatest hits tour, maybe there never will be again. Perhaps more surprisingly, however, they close with their 2003 cover of unexpected song-of-the-summer 'Running Up That Hill', contrarians til the end.
While Yungblud spends his main stage set revving up the crowd into ever-wider pits, tonight's headliners Metallica need to give no such encouragement. Spanish festival crowds go hard for heavy rock, and there are none that rock heavier than James Hetfield and co. After decades at the top of the game, the frontman knows how to command a crowd of this size in his sleep and, from an early outing of 'Enter Sandman' through to a closing firework display in which Hetfield - prone to addressing his band in the third person - inducts one and all into "the Metallica family", they hold the enormous crowd in the palm of their hands.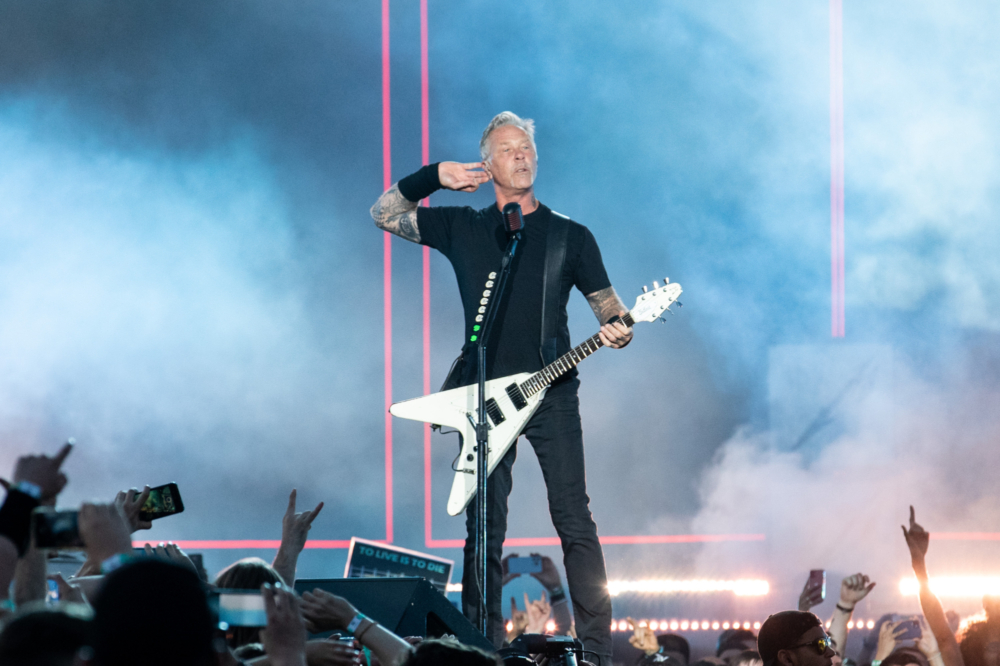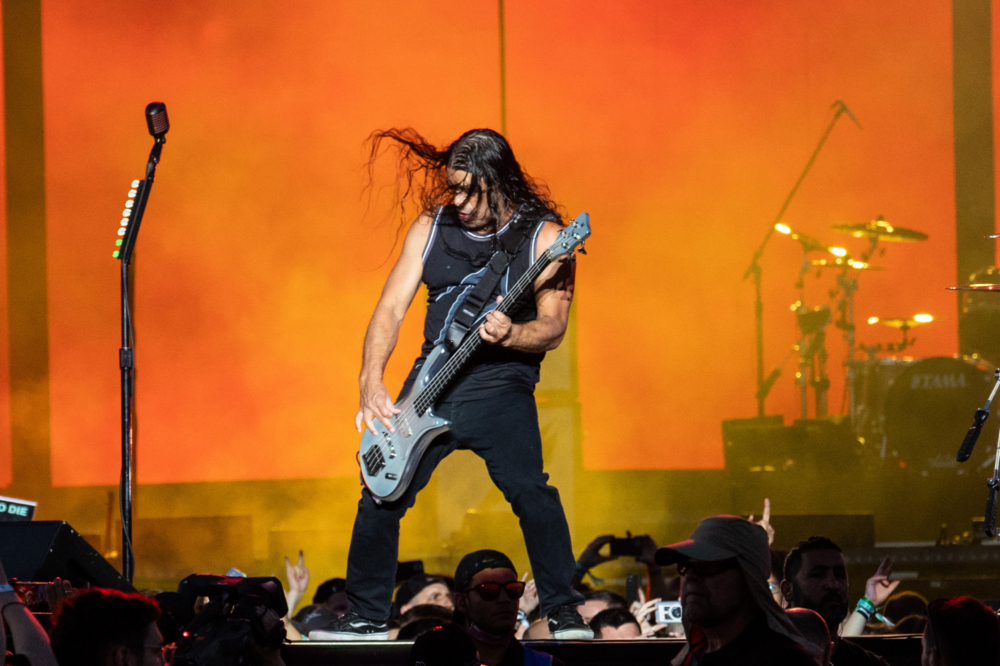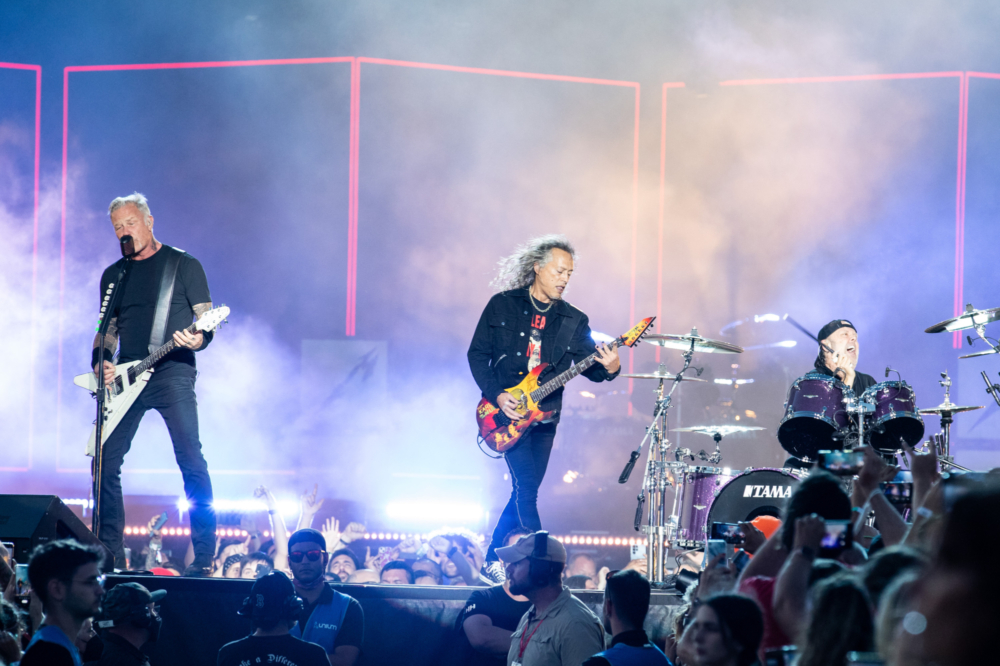 Back on Vibra Mahou and Yves Tumor might be up against it on their competing headline slot but for the small crowd that piles in, there's a true show to be seen. Decked out in tiny hotpants, a belt studded with the word SEX and brandishing a cat o' nine tails whip that they proceed to playfully flog their guitarist with on occasion, Tumor is a mesmerising presence. There's a extravagance to it all - not least in the OTT solos served up on a flying V - that feels ripped from another era; part old school rock, part androgynous future sex nymph, it's a mash-up in a wonderfully confusing way.
And if Metallica's stage is a gathering of black t-shirts, then all the colour has gravitated to the Region of Madrid stage, where a sparkling (literally and metaphorically) Carly Rae Jepsen is like the angel at the top of the tree. It's physically impossible not to grin at the sheer joy of 'Call Me Maybe' and a euphoric closing 'Cut To The Feeling', and the elfin Jeppo carries the whole thing with the beaming charisma of Kylie 2.0 - a radiant presence with buoyant pop hooks bursting from every pore.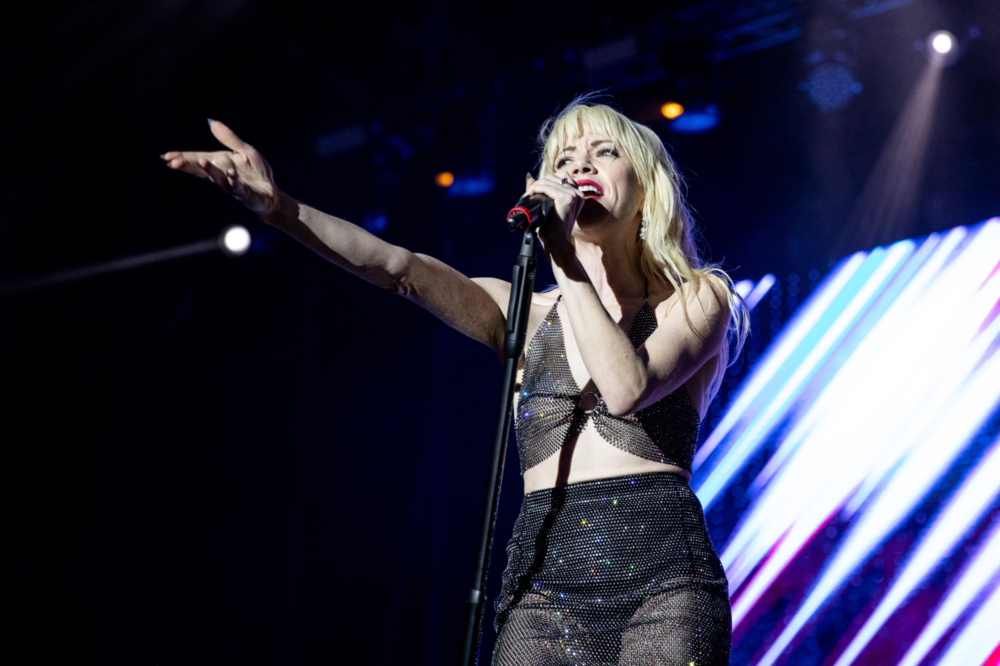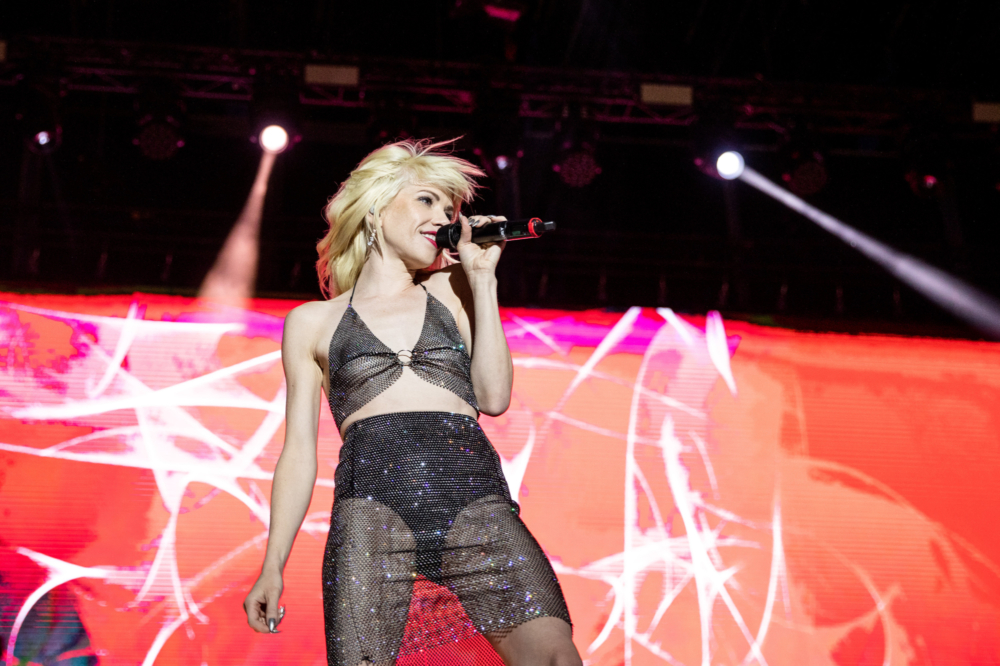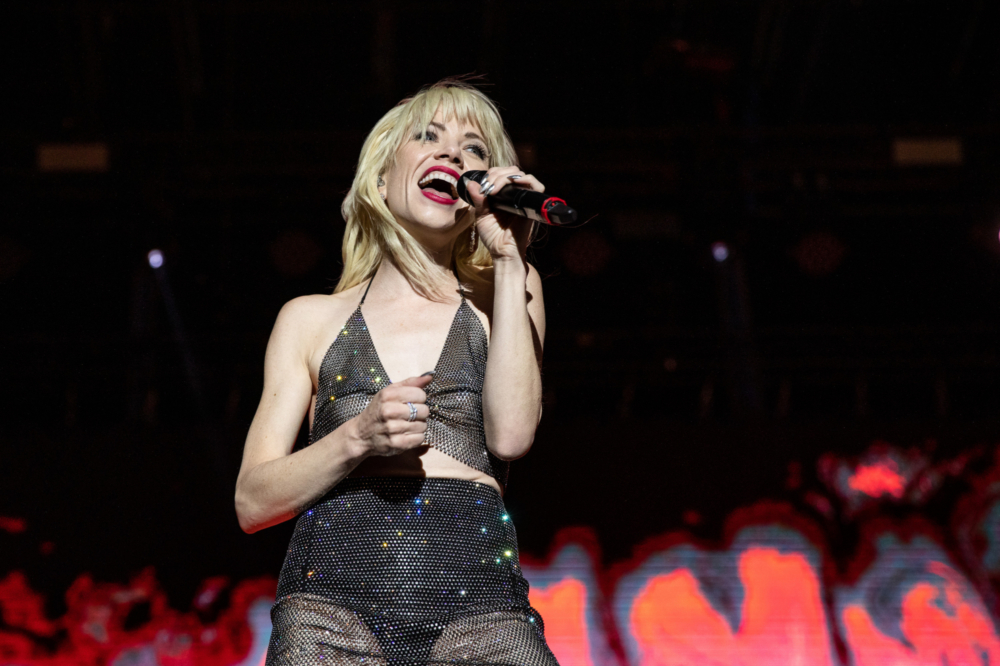 Visit our Mad Cool hub across the weekend for all of our Mad Cool 2022 coverage.

Read More