Live Review
Metronomy, Outernet, London
1st February 2023
The 2,000-cap space feels like a relatively intimate show for Joe Mount and co.
When Joe Mount first released purposefully ramshackle, largely instrumental debut 'Pip Paine (Pay The £5000 You Owe)' back in 2006, in his dizziest dreams he probably wouldn't have believed that, nearly two decades later, his band would have become not only beloved alternative music mainstays, but something of a mainstream success story. And yet tonight, Metronomy are in the belly of Tottenham Court Road's fanciest new venue Outernet, making an underplay stop-off at the none-too-tiny 2,000-capacity space at the behest of the BRIT Awards and their annual War Child charity gig series. Toto, we're not in Totnes anymore.
In that time, meanwhile, Mount has grown from a solo artist with a penchant for low-budget synths to a thirty-something father, fronting a five-piece band. All stages of this evolution get their time tonight - although we'd argue that under-represented second album 'Nights Out' deserves more minutes in the spotlight, especially in the underground surrounds of a venue such as this. Nonetheless, despite the slight puzzle of stitching together nocturnal, pingers-appropriate instrumentals ('The End of You Too'), jaunty pop bops ('Salted Caramel Ice Cream') and contemplative, newer slowies ('Loneliness on the Run'), Mount and co weave around their back catalogue with confidence, the throughline of sheer winning charm at their core.
Though they remain most known for 'The English Riviera''s hooky, irrepressible synths (biggest hit 'The Look' comes preceded by a hilariously overblown operatic intro c/o keyboard player Oscar Cash), tonight's setlist highlights how the band have largely emerged out of the night time ambience of the club and into the sunlight. Opener 'Love Factory' is pure, blissed-out warmth; 'It's Good To Be Back' throws a wink out with its overt technicolour buoyancy, whilst old favourite 'Love Letters' makes for a joyful encore.
Nestled within their mix, the more anxious likes of 'The Light' and classic anarchic set-closer 'You Could Easily Have Me' feel like echoes of their former selves given a victory lap from the comfort of a present where Metronomy have little left to prove. He might not have predicted he'd ever be here, but Joe Mount's become something of an indie treasure - long may it continue.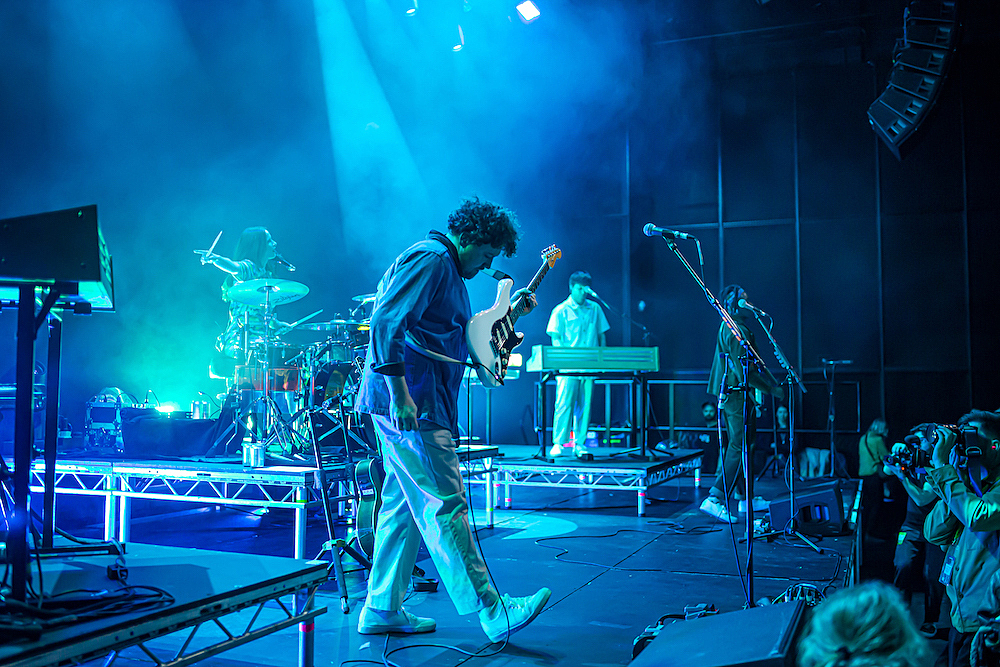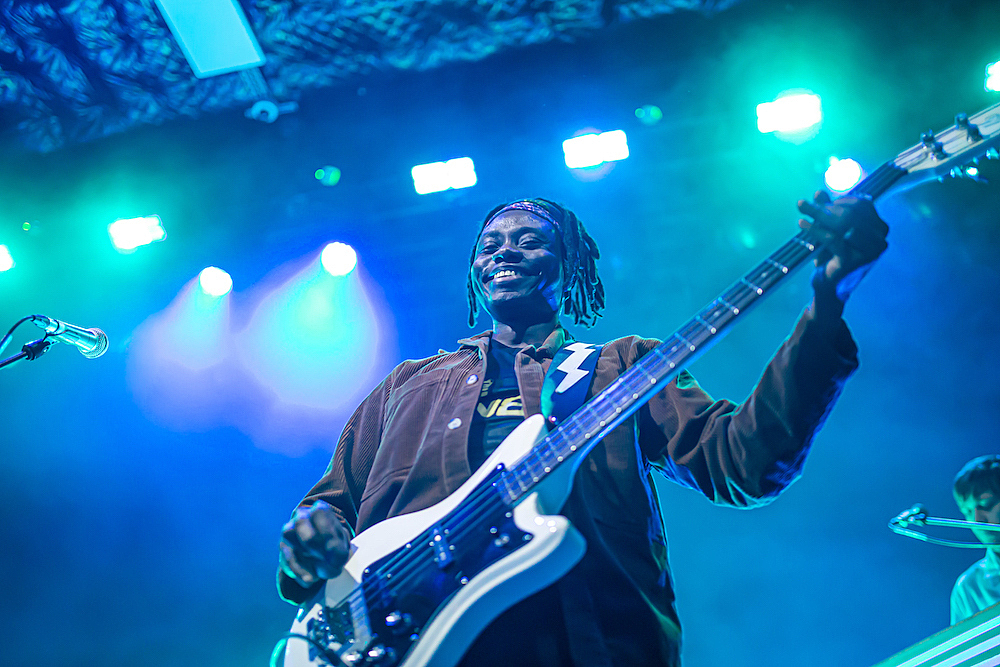 Read More