Live Review
Pavement, Roundhouse, London
23rd October 2022
30 years on from their debut, the Californian indie veterans are still brimming with life.
On paper, a Sunday night gig populated largely by white men over 40 (don't believe us, just look at the hilariously winding toilet queues) should be a relatively staid affair. But much as the group on stage have spent a career gleefully screwing up the page and writing their own musical rulebook, so the congregation gathered at their feet tonight have decided to do the same.
Returning for the second of a four-night residency at Camden's Roundhouse - their first shows on UK soil since a previous 2010 reunion - the sheer love in the room for Pavement's pandemic-delayed return is palpable. It helps that, in the perfect acoustics of the circular venue, tonight the band sound legitimately incredible: loud and resonant, with all the strange idiosyncrasies at their core ringing out for all to hear. But from the moment Stephen Malkmus and co step out to a hero's welcome, you could bottle the communal excitement directed towards one of American indie's most pivotal players returning to their natural habitat.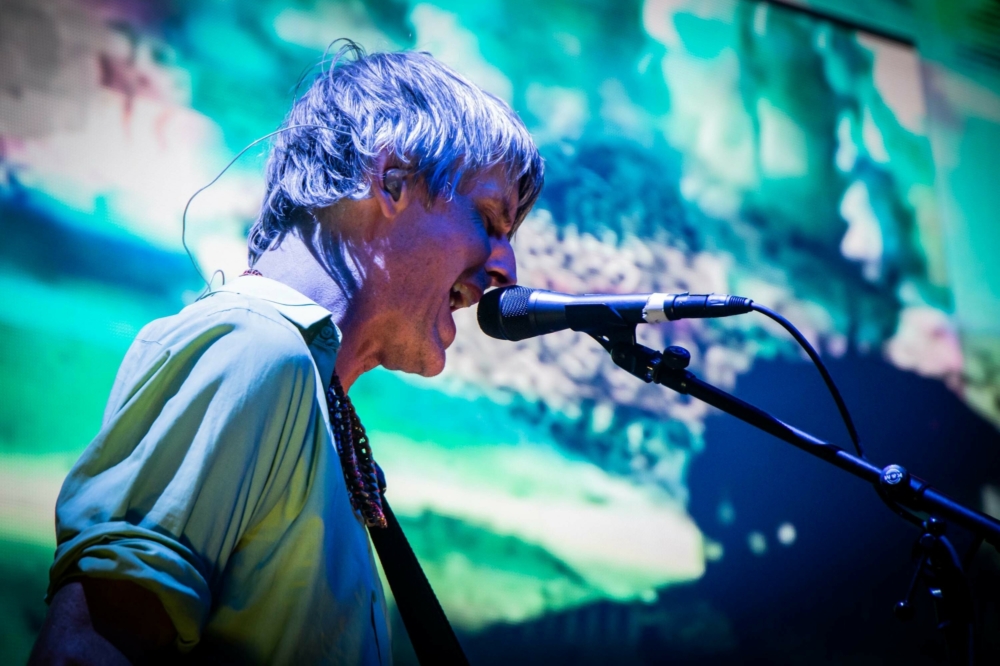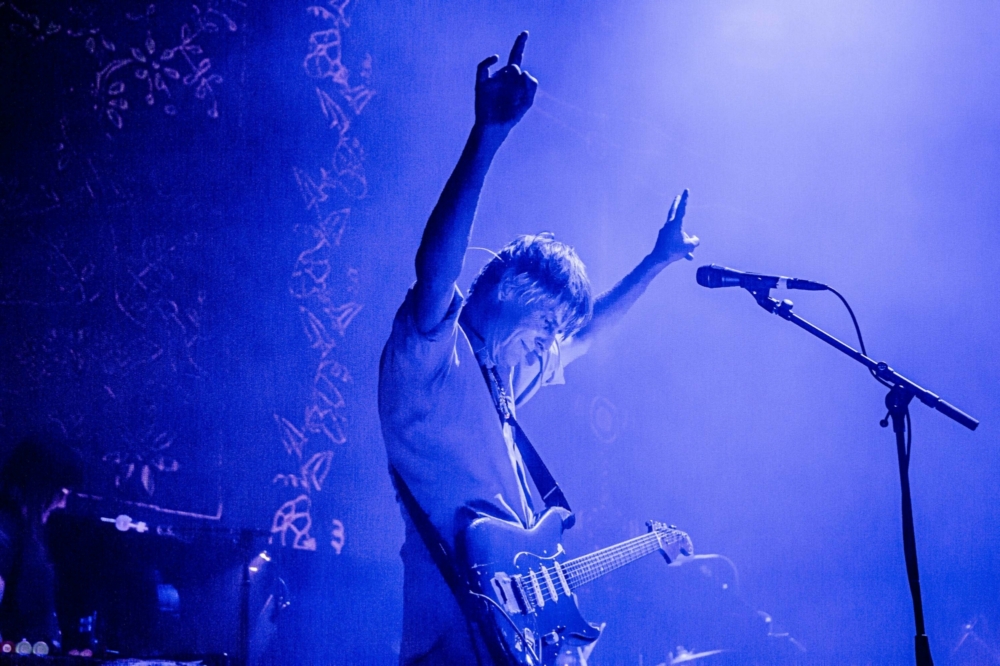 The band seem just as giddy, too. Backed by visuals of scratchy drawings, random phrases and the occasional animation, there's a carefree, scrappy spirit that still reigns supreme after three decades in the game, from an early mass singalong of 'Stereo' and the fuzzy lollop of 'Frontwards', to Scott 'Spiral Stairs' Kannberg's occasional turns on the mic that culminate with the rollocking punk shout of 'Two States'. There's little in the way of stage chat, but Pavement's canon is packed with so much personality they don't really need much more than the songs to do the talking. Where 'In The Mouth A Desert''s gritty bass and deadpan call-and-response rumble into the atmosphere before crashing into a cathartic purge of a chorus, fellow 'Slanted and Enchanted' cut 'Here' is sweet and simple, Malkmus' famed way with a strangely affective couplet boiled down to its purest form.
'Range Life' arrives as an obvious highlight, the singer's scratchily crooned high notes and cheeky Smashing Pumpkins-dissing lyrics sitting atop a melody so breezily infectious he could get away with murder, whilst 'Spit On A Stranger' - saved for the encore - is the sort of strange, beautiful puzzle of a song that a thousand Malkmus-lite bands have tried to emulate since. But, as tonight underlines, Pavement are a genre unto themselves: a group with a back catalogue full of nuance and contradiction that can nonetheless unite a crowd in pure unbridled joy.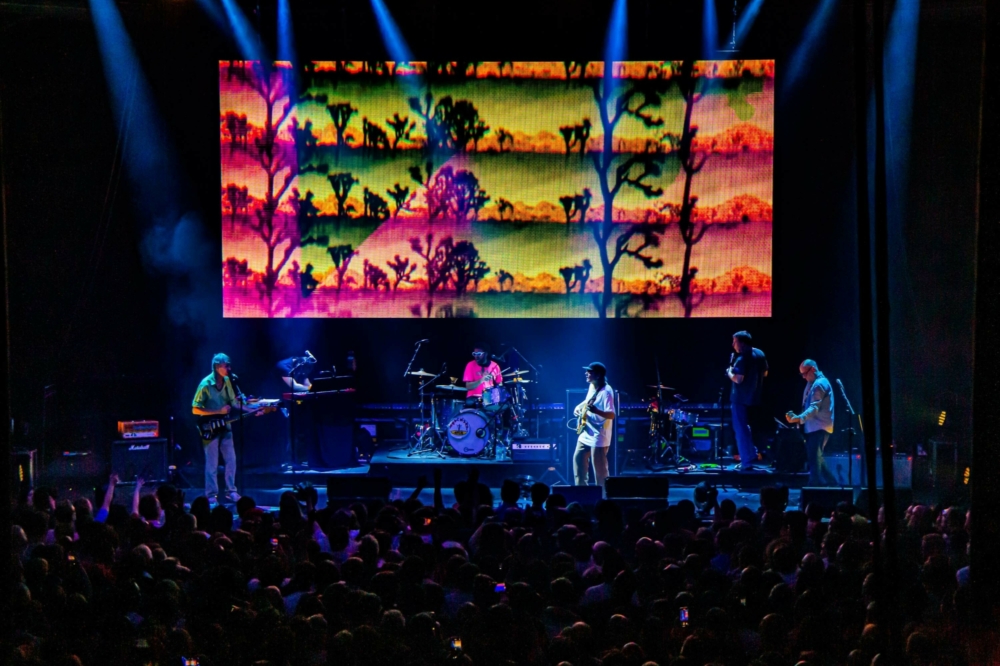 Get your copy of the latest issue
Read More