Festivals Reeperbahn Festival 2022
21st - 24th September 2022
Look back on the action from DIY's stage at Molotow and more.
In between the inadvisable side streets and charmingly-titled clubs where nuance goes to die (Sex Palace or Titty Twister, the choice is yours…), Hamburg's red light district hosts some more PG pleasures in the form of Reeperbahn festival. An annual, autumnal multi-venue knees up featuring new favourites and a smattering of returning veterans, this year - after two years respectively online and socially distanced - it's back in full force, and with an artistic calibre worthy of the accolade.
We kick off at Molotow for DIY's own stage where, in the heaving downstairs venue, Liverpool's STONE are making their two-day drive to the festival worthwhile. Tearing into their set with the swaggering energy of Britpop's finest, 'Waste' is a sneering anthem-in-waiting while singer Fin Power's thick Scouse delivery beds down into the gnarly riffs of 'Stupid' and comes out like fighting talk. There's a spoken word diatribe about Britain's class system, an impromptu 'Happy Birthday' singalong and even an attempt at being as big as The Beatles ("There's another famous band from Liverpool that came to Hamburg - we'll try and do the same thing…") - what more do you want?
If the answer is a dose of jangly '90s-channelling indie, then The Goa Express are just the ticket. Hailing from Yorkshire but based in Manchester, they veer between nods to (adopted) hometown heroes Oasis and The Las-esque wares of 'Second Time'. Meanwhile back with the Liverpudlian contingent, and The Mysterines are already making far too formidable a noise to be contained in a room this small. 'Hung Up' and 'Life's A Bitch (But I Like It So Much)' prowl with a barely contained aggression, while 'In My Head' channels the lusty menace of Queens of the Stone Age before erupting into a cathartic purge of a chorus fronted by singer Lia Metcalfe's powerhouse vocals. As they near the end, a frantic sound engineer tries to get them to stop playing to keep from running over time; the band resolutely ignore them and finish their set to a full mosh pit of supporters who evidently support the decision.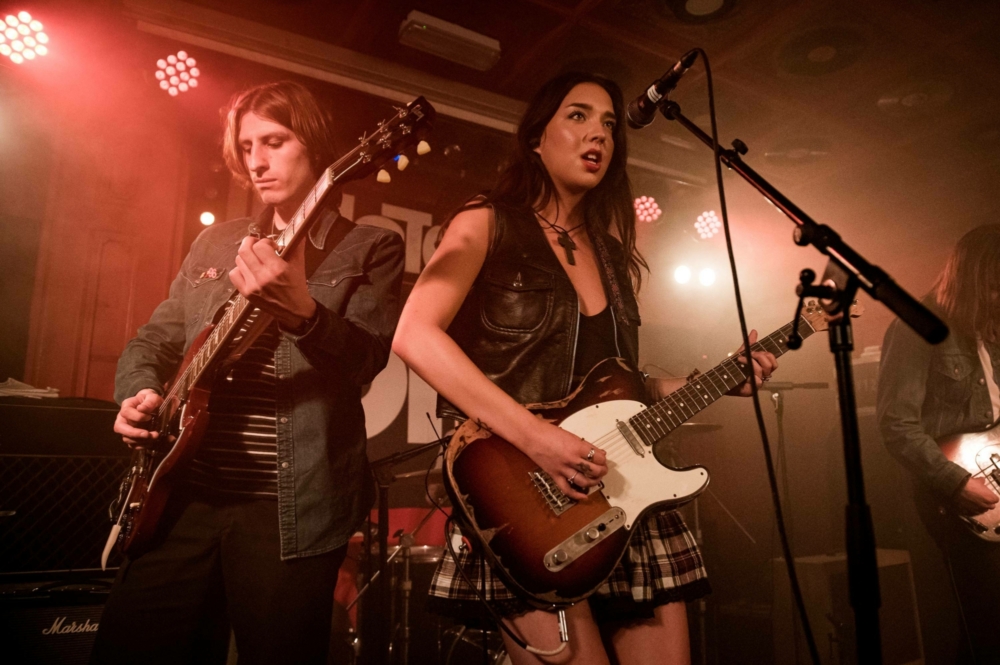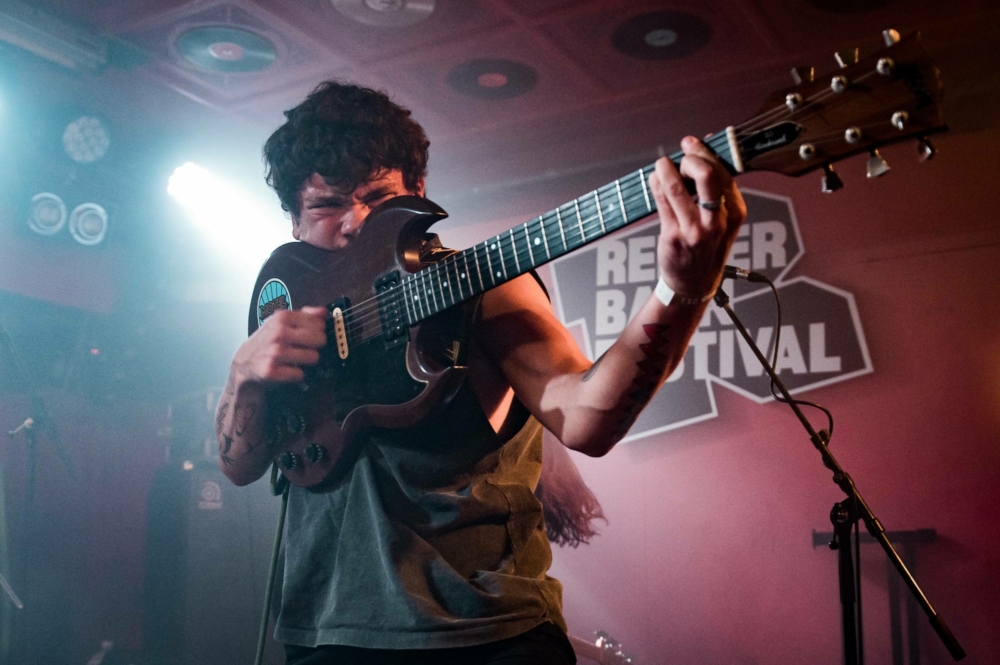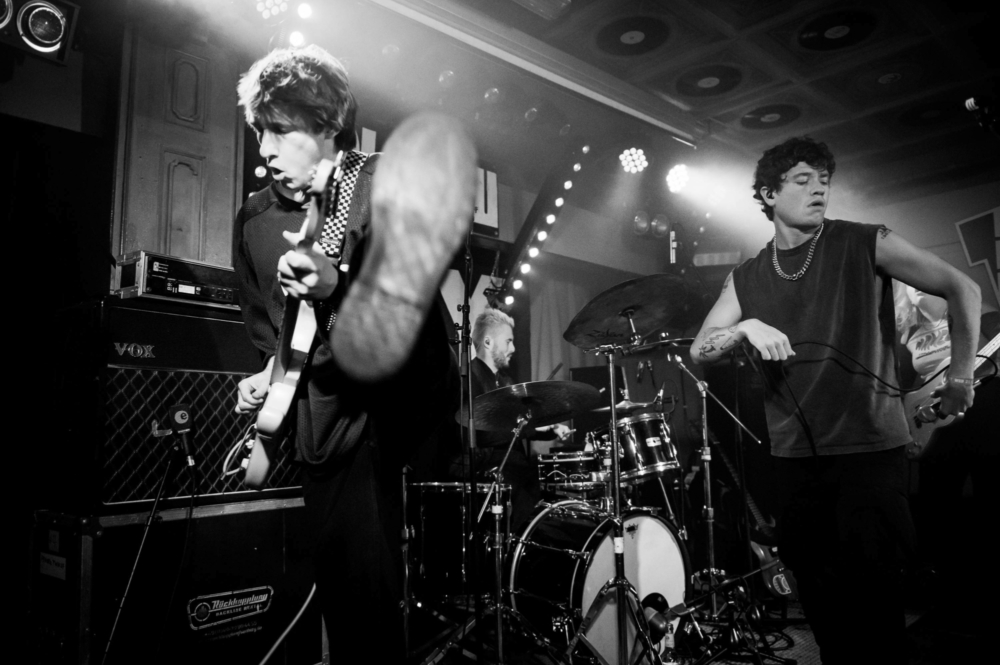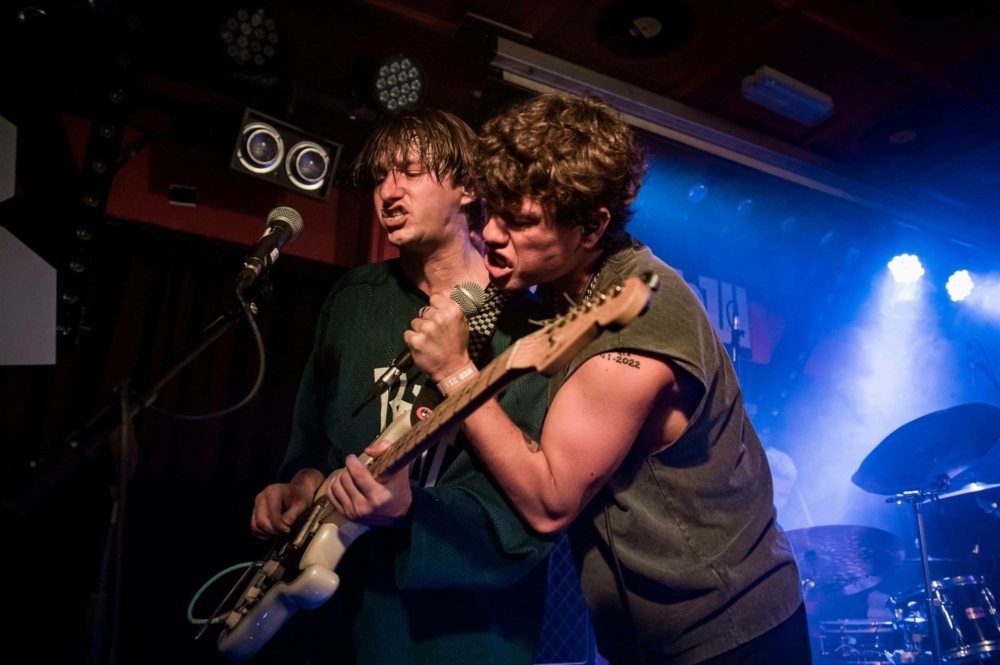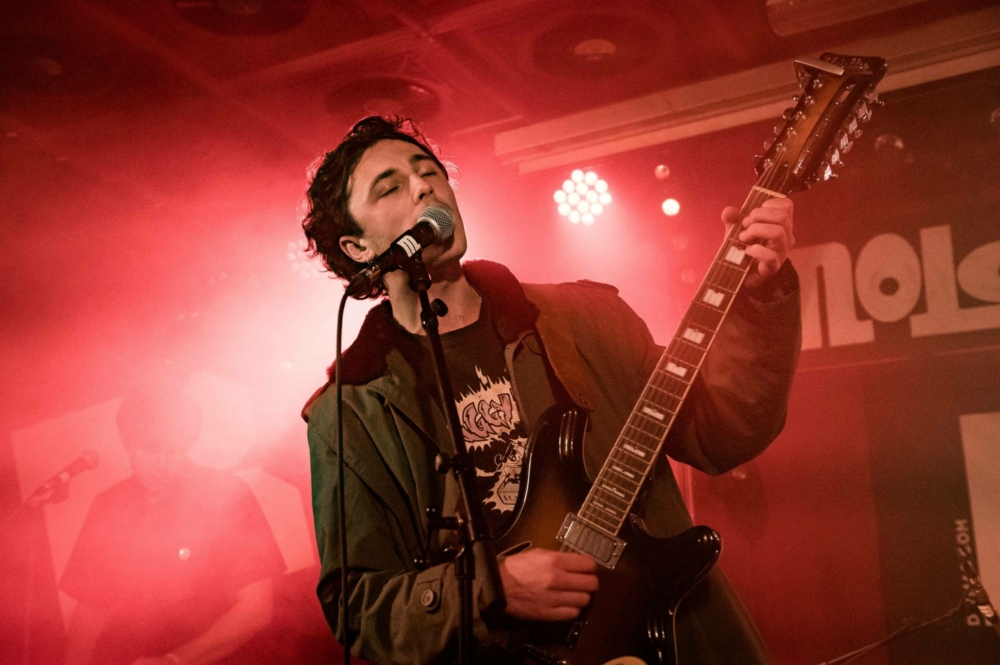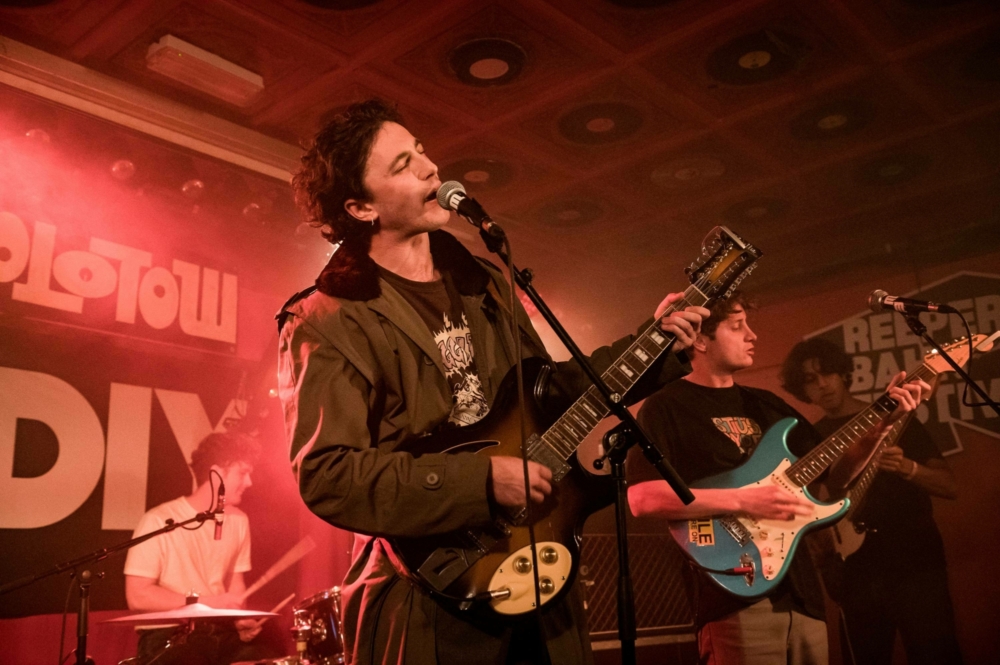 If the buzz in the UK around Lime Garden is tangible, then news has clearly reached Germany too: not only are the Brighton quartet nominated for the festival's rising talent Anchor Award, but they also have Molotow packed to capacity. Even within a short set, you can already see the breadth of their imaginations; 'Clockwork' weaves its way in subtly via an ominous bass line, 'Surf N Turf' is an effervescent indie gem while the wonky keyboard hook of 'Pulp' offsets Chloe Howard's surrealist lyrics about a man with "blond skin and pulp between his teeth" to delightfully party-starting results.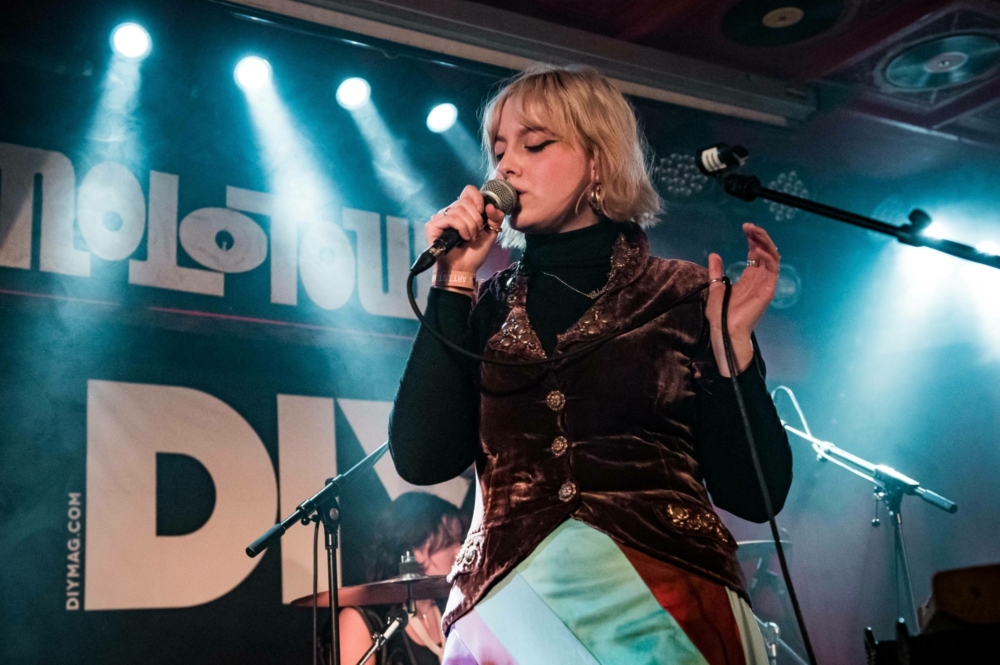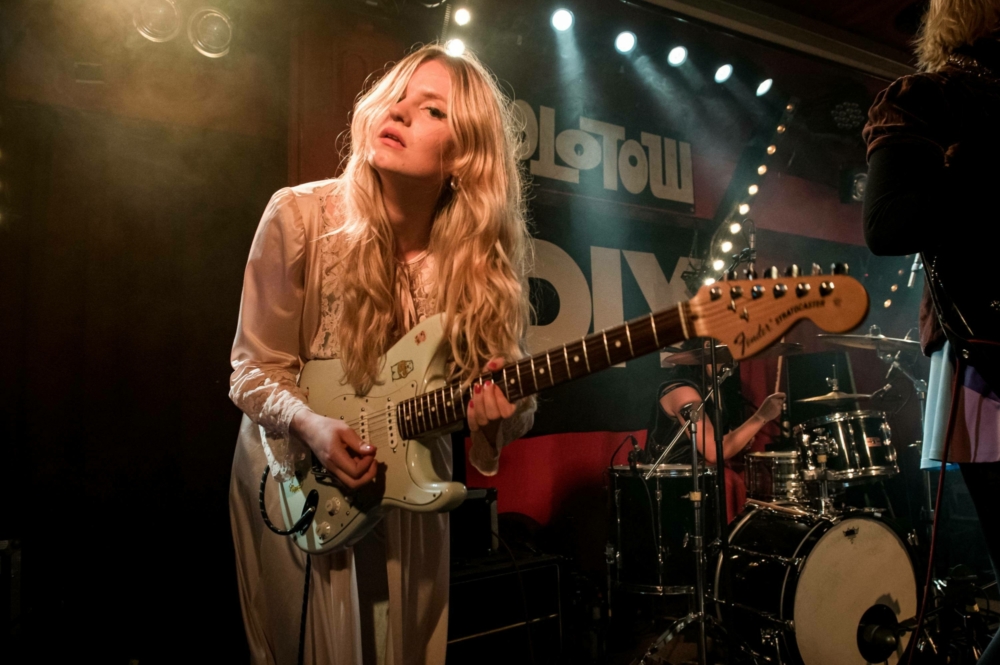 It's not just DIY playing host to these musical treats, however, and across the festival there's plenty of other delights to be found - not least via the endlessly entertaining charm of New York's Caroline Rose. Now three albums in, Rose has stared the harsh reality of life as a touring musician in the eye and chosen joy: "If we're not having fun what's the point?" she declares. "We make no money, we have no health care but we have the power of rock compelling us". The power of rock, across a set of funk-tinged, synth-laced excellence that somehow manages to nod to Metronomy, Michael Jackson, Japanese Breakfast, Justin Timberlake and more simultaneously, compels the singer to do many things - dance like a lunatic, steal an audience member's beer, kneel on the ground waving a fake lasso etc. All are endlessly entertaining, held together by a set (the Cramps guitars of 'Money' and the Tame Impala psych-funk of 'Do You Think We'll Last Forever?' best among them) that never dips below total brilliance.
Having dipped over to Reeperbahn between slots supporting Ed Sheeran, there's little doubt that Suffolk singer Dylan is on the road to her own big time success, however it's when she's stripping things back and turning the pop star wattage down slightly that she shines brightest. An early afternoon acoustic set shows her to be a charming narrator with an obvious knack for an earworm, however later, when she's plugged in and giving it the full show, there's something slightly disingenuous about the schtick. A cover of Guns'n'Roses' 'Paradise City' complete with synchronised jump feels like the opposite of rock'n'roll.
Austria's Good Wilson pick up the gauzey psych-meets-Americana mantle from the likes of Real Estate and Kurt Vile, championing the kind of breezy, laid back good vibes that make 'lovely' a compliment rather than a platitude (extra points go to the audience member who stands diligently blowing bubbles throughout). Australia's HighSchool, meanwhile, have the bones of something interesting but haven't quite put enough flesh on them yet. There's an evident love for New Order and The Cure in their '80s melodrama, but beneath their solid record collections it's hard to see the specific personality they're bringing to the table themselves.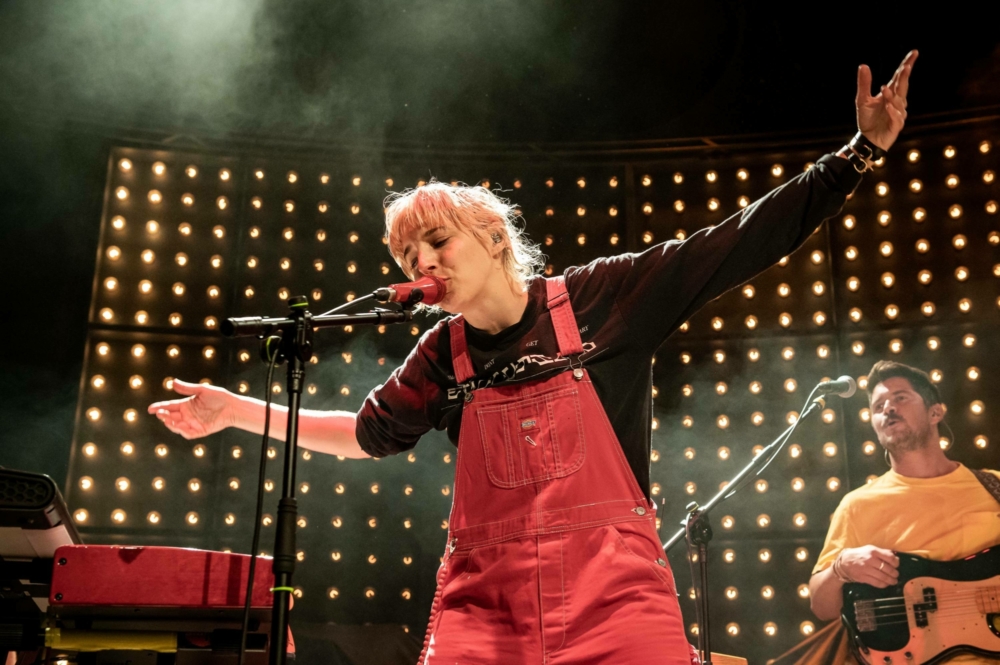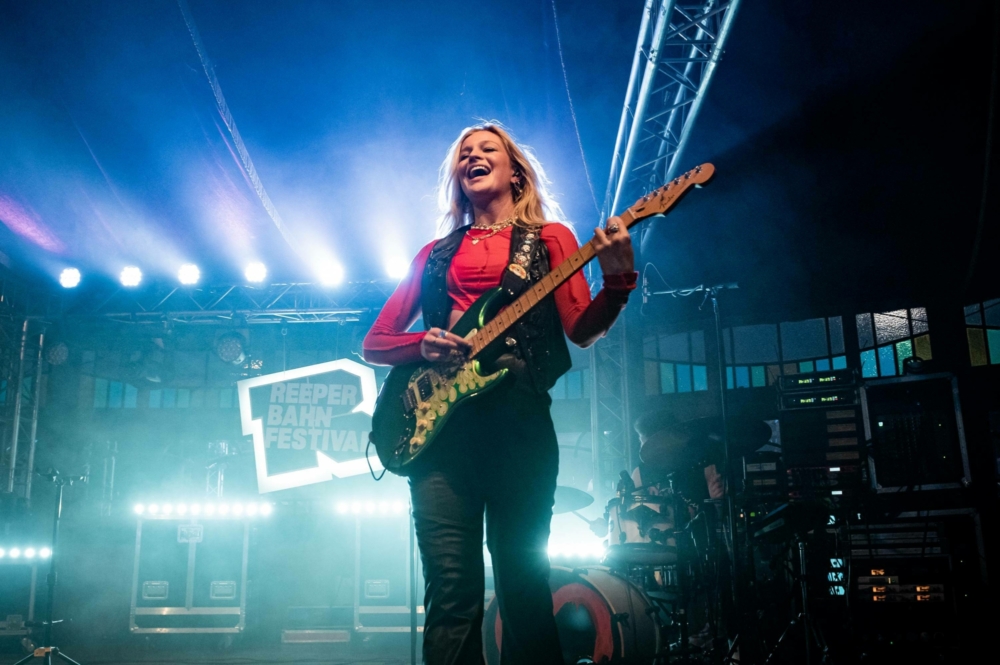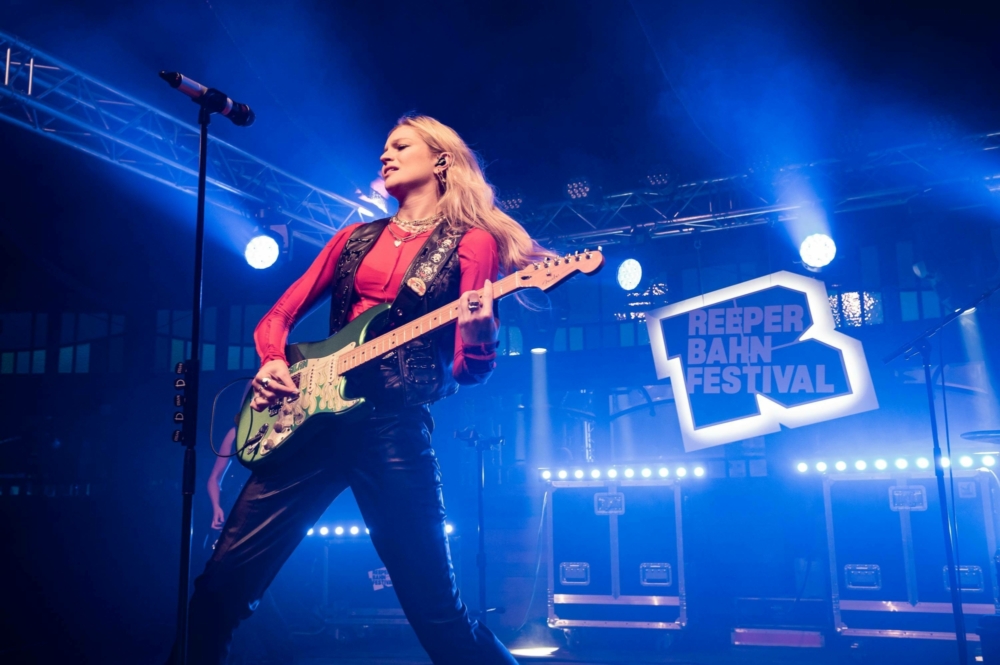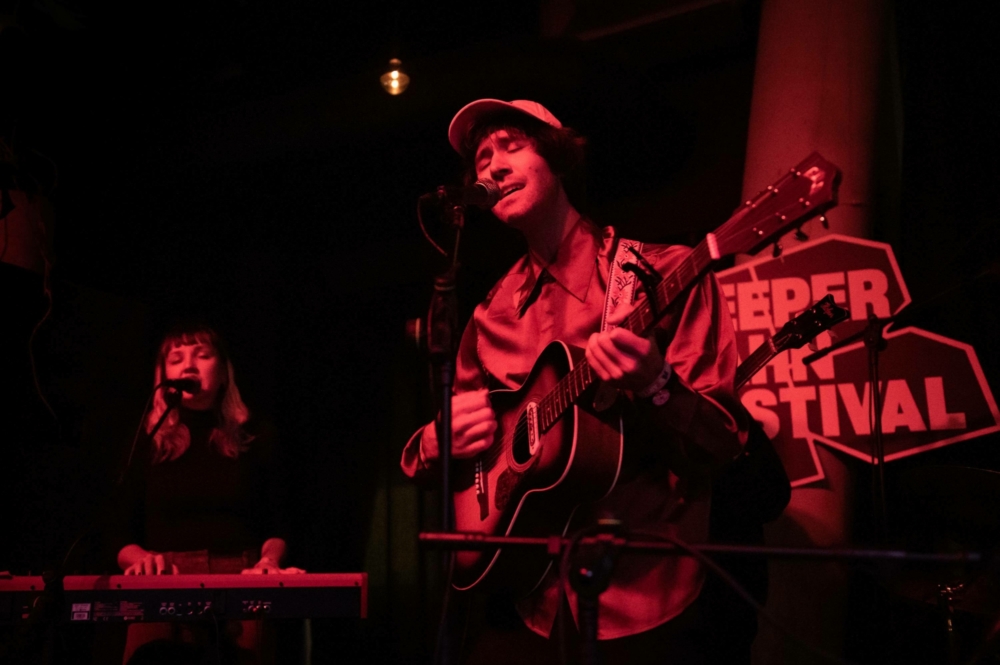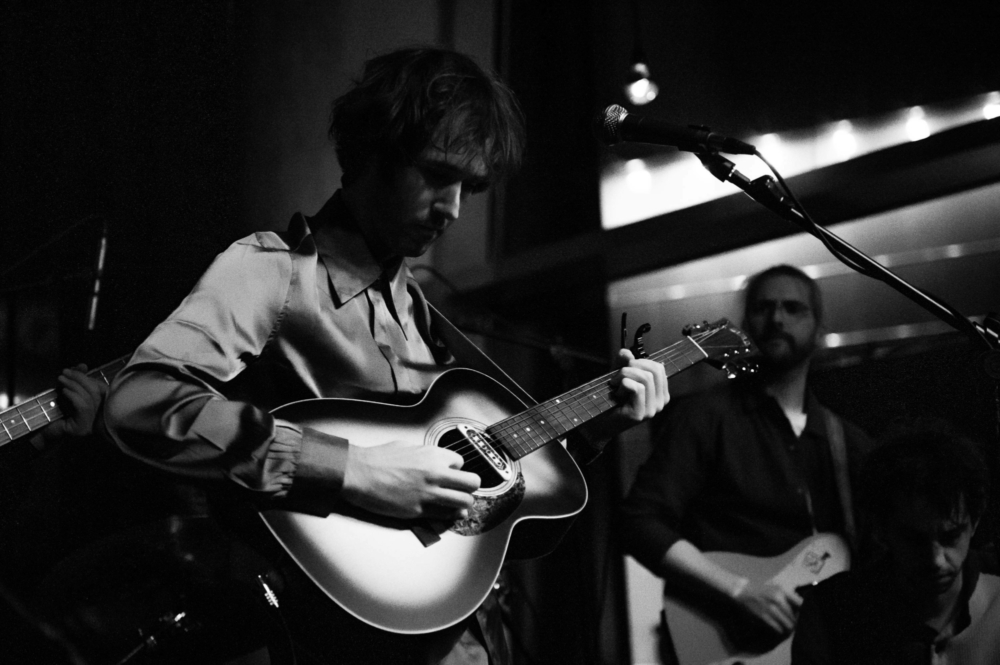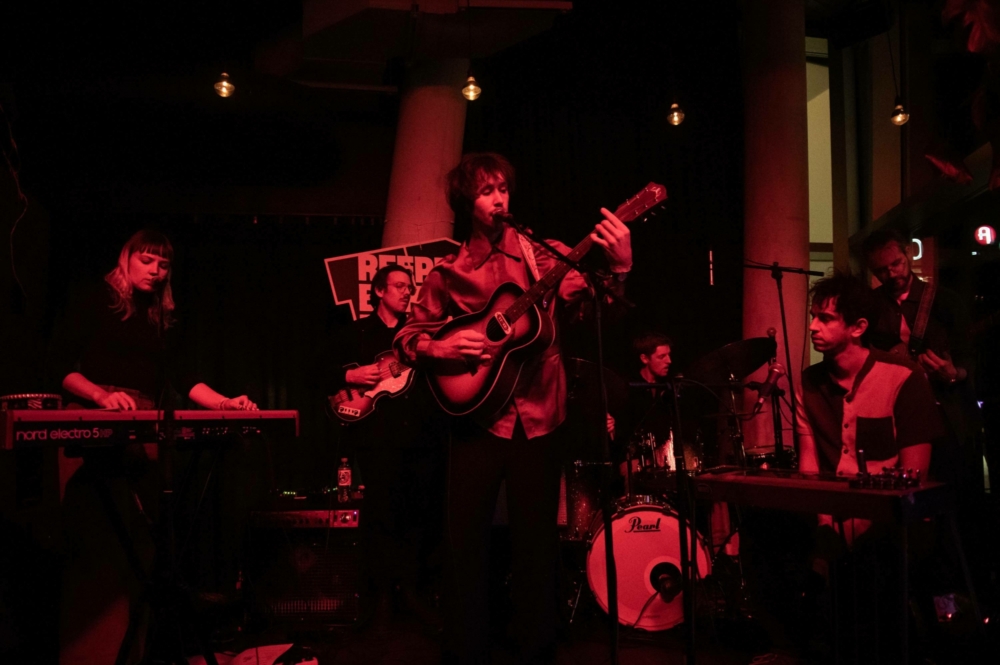 Dirty Hit's Oscar Lang gives true Brits abroad energy, swaggering around the inside of Molotow with his shades on, looking like he should have a pint of Stella in hand at all times, while Alex Lahey makes for a far more approachable presence in the afternoon sun, introducing the deadpan pop-punk of recent single 'Congratulations' as a song written after finding out two of her exes had gotten engaged within 48 hours. Ouch.
It's left to German-Canadian pop powerhouse Alice Merton to close out proceedings and playing, she tells us, her first club show in years, there's a visceral energy to seeing songs evidently at home in large spaces squashed up in Klubhaus St. Pauli's underground, train station-like tunnel. Breakthrough single 'No Roots' channels 'Rolling In The Deep' with an added funkier bass line, while there's a welcome icy, industrial slant that adds an edge to much of Merton's hook-drenched pop. Heaps of fun but with a dark undercurrent, it's the perfect way to round out Reeperbahn.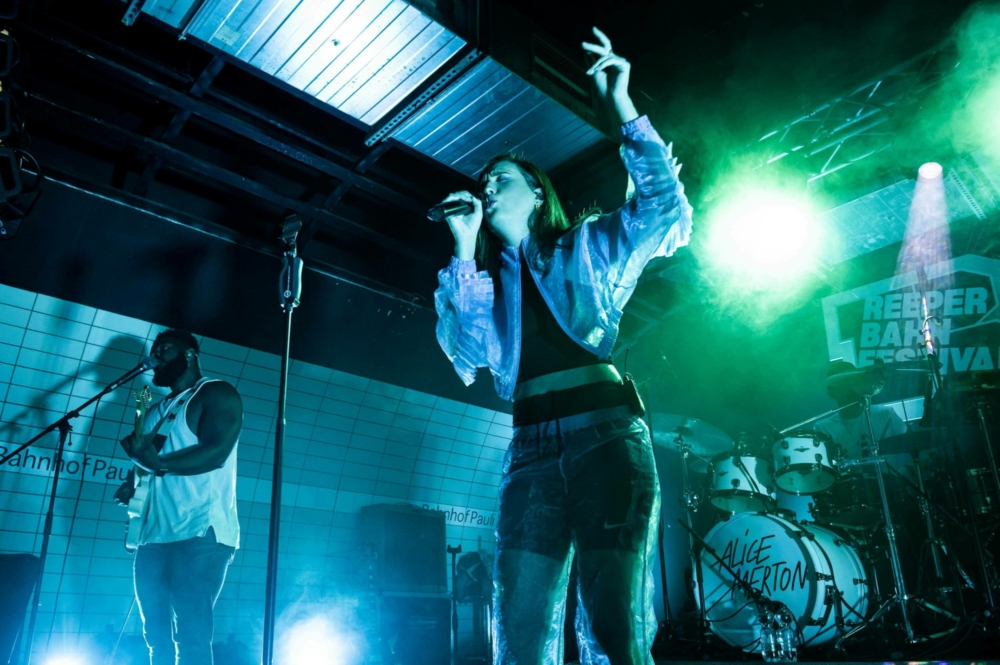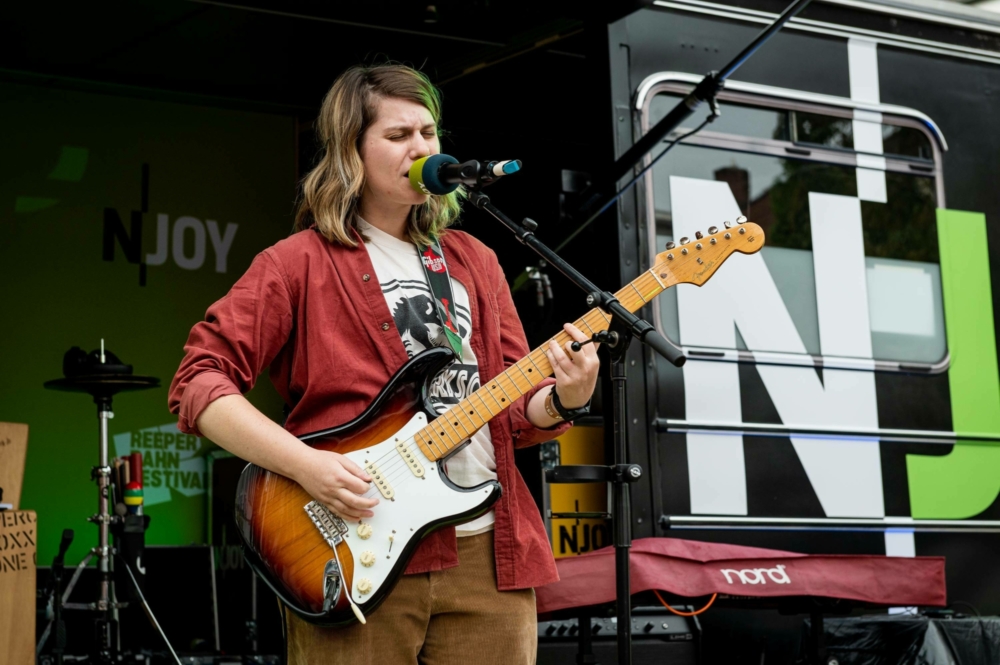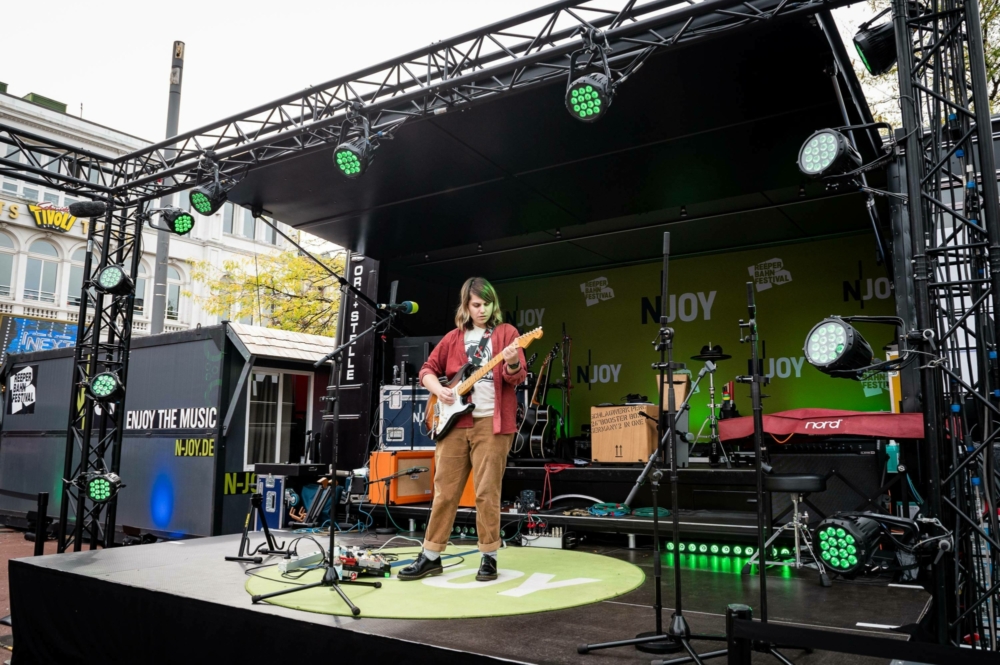 Get your copy of the latest issue
£29
£12
Read More