Live Review
The 1975, The Brighton Centre, Brighton
It's the kind of brave and intricate performance that's normally reserved for the dizzying heights of mainstream stadium pop.
For a band like The 1975, giving their current world tour the tagline 'At Their Very Best' didn't really raise too many eyebrows. Having spent the best part of ten years walking the tightrope between hyper self-awareness and tongue-in-cheek brashness, to hear the quartet make such a bold claim almost felt like business as usual; even more so after their ballsy introduction at last summer's Reading Festival.
What isn't so expected is the show itself. Having previously kicked things off over in the US back in November, the antics of frontman Matty Healy have already been well-documented across a myriad of social media platforms, sure, but even those don't adequately prepare the audience for what's about to unfold.
Ambitious from the off, tonight's show at The Brighton Centre - and the first night of their UK run - may be a relatively intimate affair (in comparison with their upcoming double-header at The O2 in London later this week) but it's no less striking in its scale and courage. Closer to a sitcom than your regular run-of-the-mill concert, the stage is set up as a bougie flat, littered with instruments and intriguing details; lamps of varying sizes flash on and off in tandem with the music, while a ceiling fan turns dutifully throughout, in the top right corner of the stage; TVs flicker ominously, while Matty's piano boasts a rotating cast of vices - bottle of red wine, pack of cigarettes, hip flask - to call upon throughout his performance.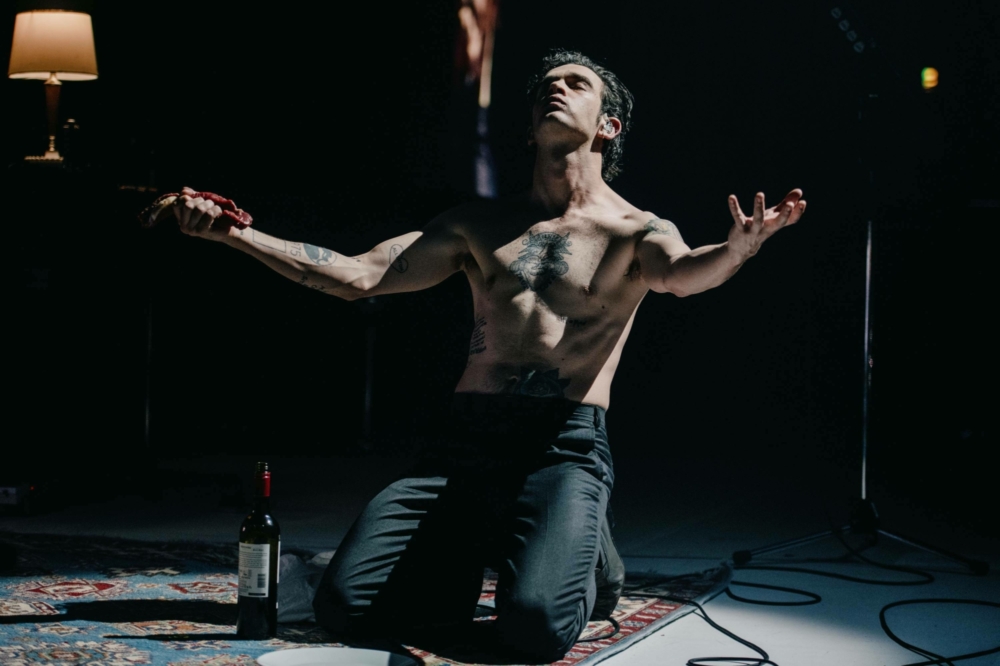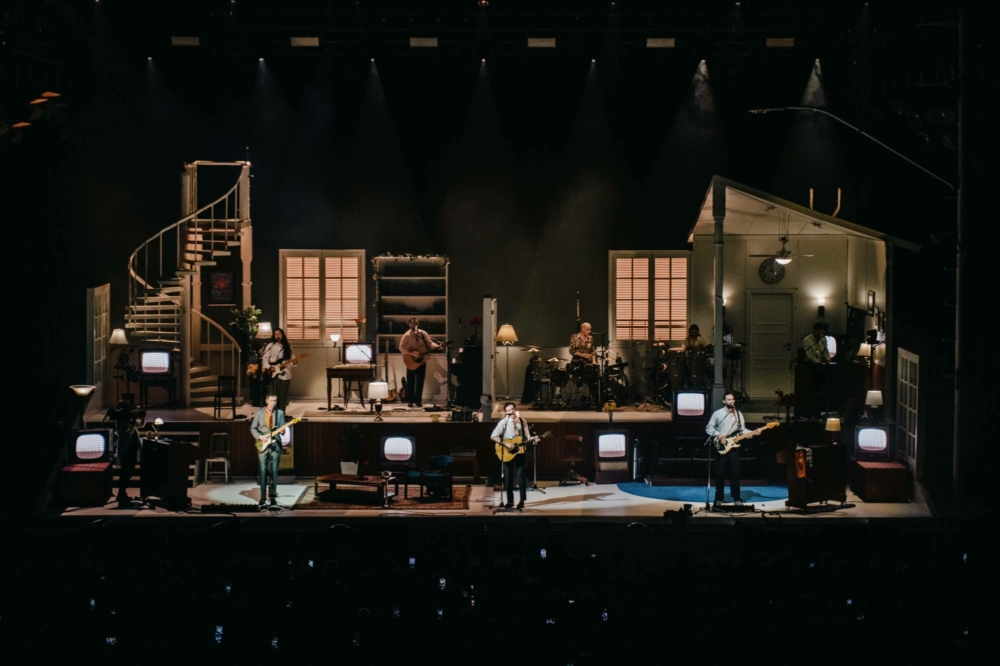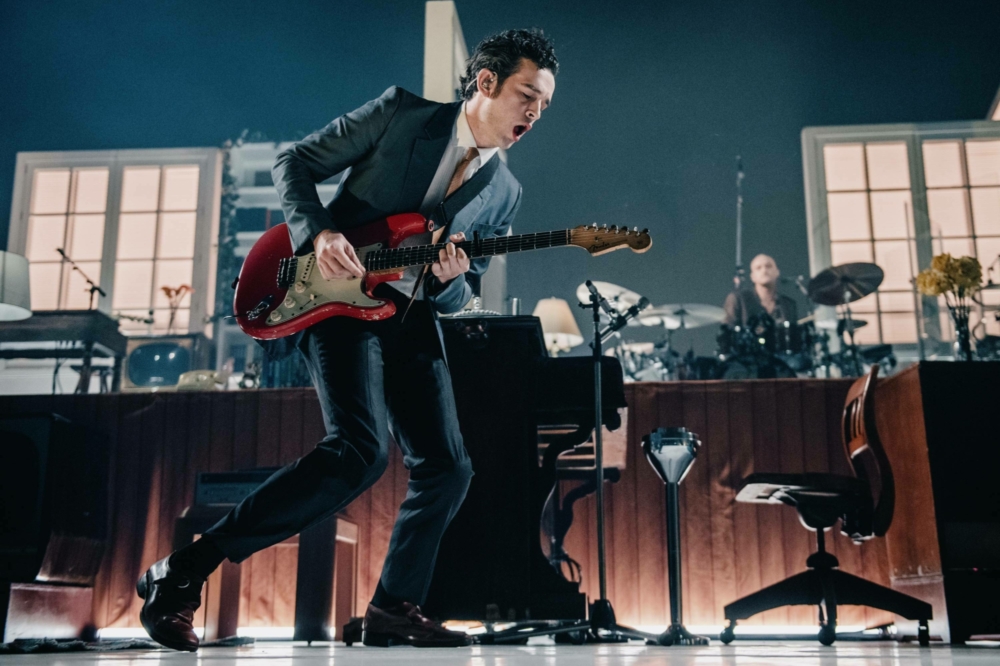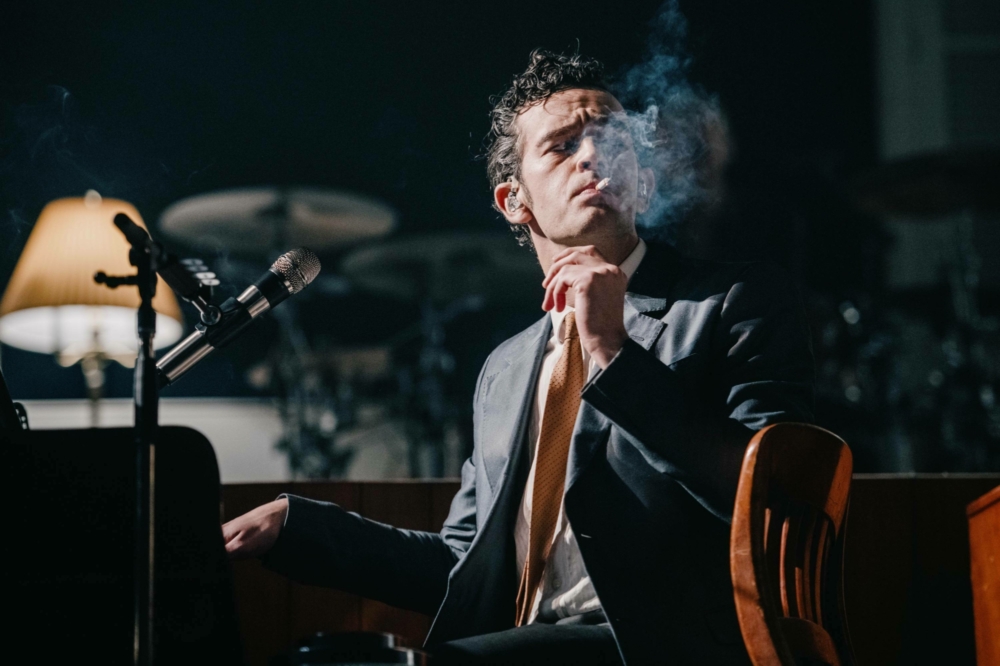 Split into two acts, the show's first half might be musically dominated by the pop nous of their most recent album 'Being Funny In A Foreign Language' but it's the insular play-within-a-play performance that really dazzles. Inhabiting the role of spiralling protagonist, Matty is almost uncomfortably convincing, especially as he takes to the stage's faux rooftop for a spine-tingling rendition of disillusioned anthem 'I Like America & America Likes Me'. For most of the show's first hour, he barely even acknowledges the audience's presence. At one surreal point, the house lights come on after he apparently fluffs his lines and the stage is set back up for another take, clapper board and all. It's completely jarring, but somehow draws the audience in deeper. By the time his bandmates exit - after the gorgeous warmth of 'When We Are Together' - he's left alone to ponder his masculinity and the state of the world, before - in a somewhat Lynchian twist - gnawing on a hefty chunk of raw meat and crawling through a buzzing television screen.
And just as soon as the stage fades to black on one of the more out-there show concepts of recent years, things do a complete 180 and The 1975 re-emerge to live up to the show's name. Bounding headfirst into the sleek and sexy 'If You're Too Shy (Let Me Know)' and the giddy bounce of 'TOOTIMETOOTIMETOOTIME', the crowd are quickly reminded of the band's mastery of pop hits. Matty's transformation comes full circle too, his between-song banter returning to support striking workers ("We support the union strikers, it's simply how industrial action works, can't demonise it"), before later - after a scorched and visceral take on 'Love It If We Made It' - contemplating the phallic nature of his microphone.
Under anyone else's command, tonight's show could've felt unhinged and bewildering. And while, at times, it does, in reality, it's the kind of brave and intricate performance that's normally only reserved for the dizzying heights of mainstream stadium pop. For that reason alone - for being ballsy enough to put on a show like this - it's a triumph, and might well be The 1975 at their very best, after all.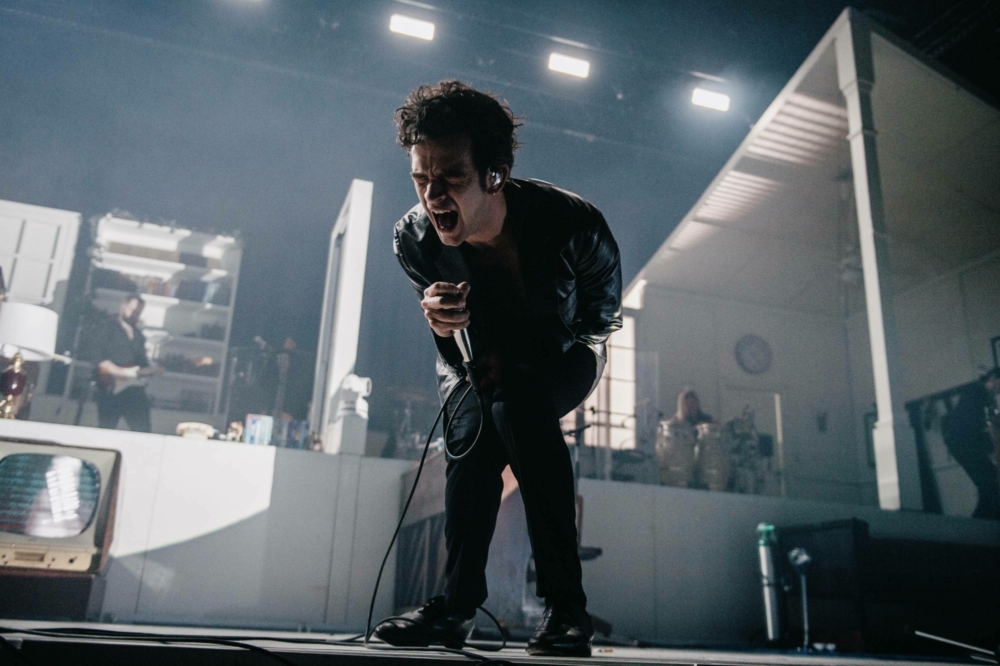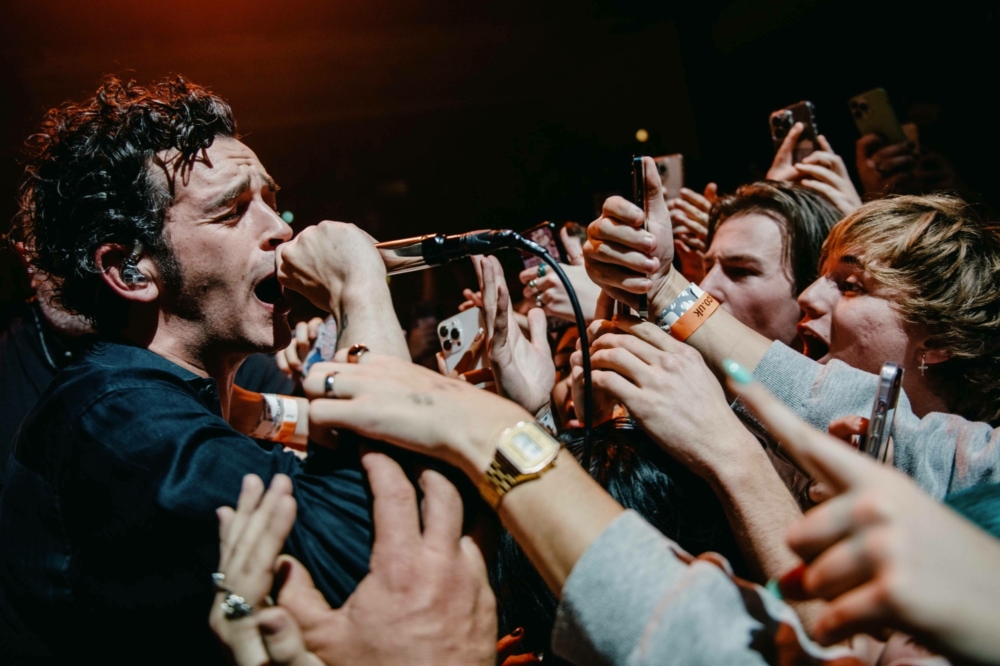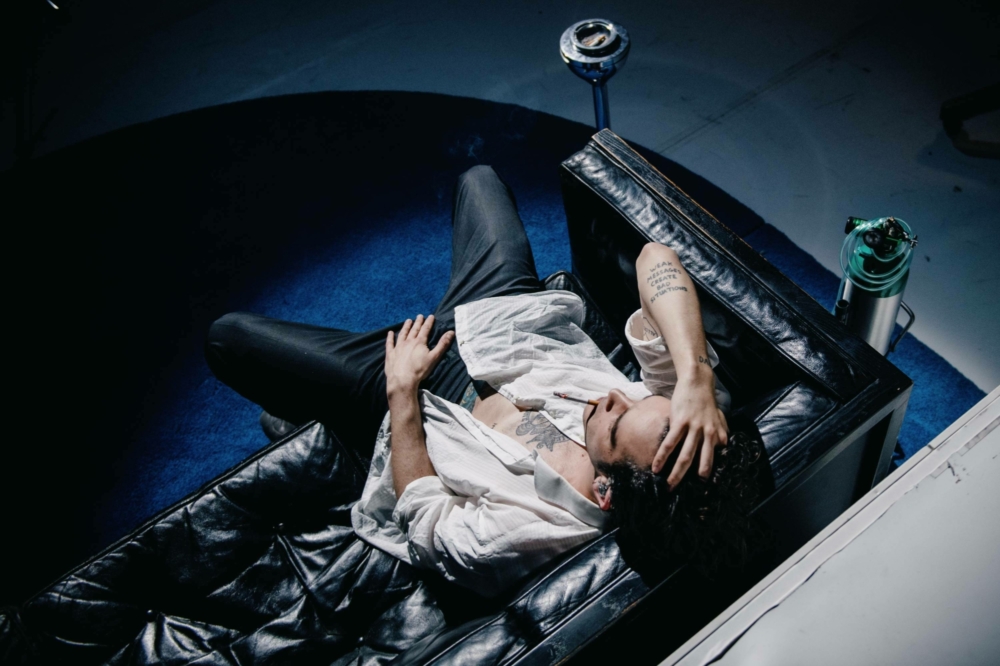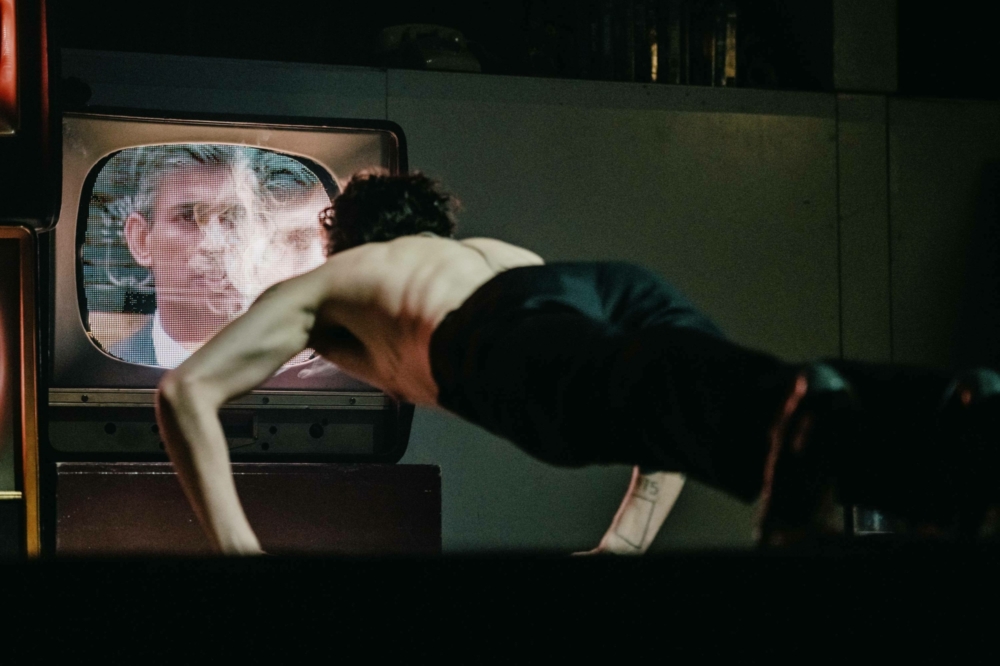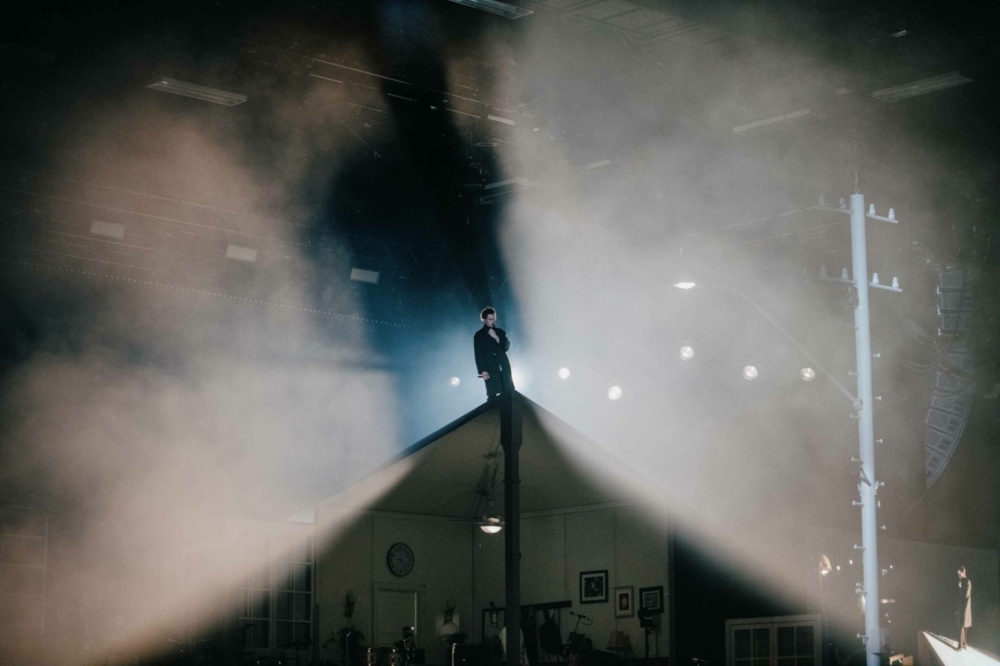 Get your copy of the latest issue
Read More