Live Review
The Dinner Party, Seb Lowe & Nell Mescal, Moth Club, London
15th November 2022
The three acts took to Hackney's Moth Club as part of the festival's November showcase night.
With autumn firmly taking hold and Christmas seemingly just around the corner, the memory of warm pints on sunny festival days may seem like a distant memory right now. But luckily, The Great Escape's annual First Fifty night is here to remind us that it's actually not too far away at all.
Designed to act as a double whammy that both showcases some of music's brilliant new names, and announces the first fifty acts (geddit?) to join the Brighton fest's line-up, tonight DIY are taking over the glitzy confines of Hackney's Moth Club, for one of the event's buzziest bills.
Taking to the stage first this evening is London-via-Kildare singer Nell Mescal. While, on record, her offerings may sound a little quieter and more introspective, tonight her set is enriched with the help of her band, who help to elevate her stories of homesickness and self-discovery to an even more cathartic place. Recent single 'Graduating' is a particular highlight, while unreleased tracks 'Cruel' and 'Growing Pains' help to illustrate just how heart-on-sleeve her offerings really are.
After the last minute cancellation of Essex quartet She's In Parties - who have to pull out due to illness - Manchester's Seb Lowe steps up to the mark to take their place with just a few hours to go. But even with less than twenty four hours' notice and a missing band member, his percussive politicised commentary acts as both a tonic in these these tumultuous times, and a stark reminder of just how broken things really feel right now.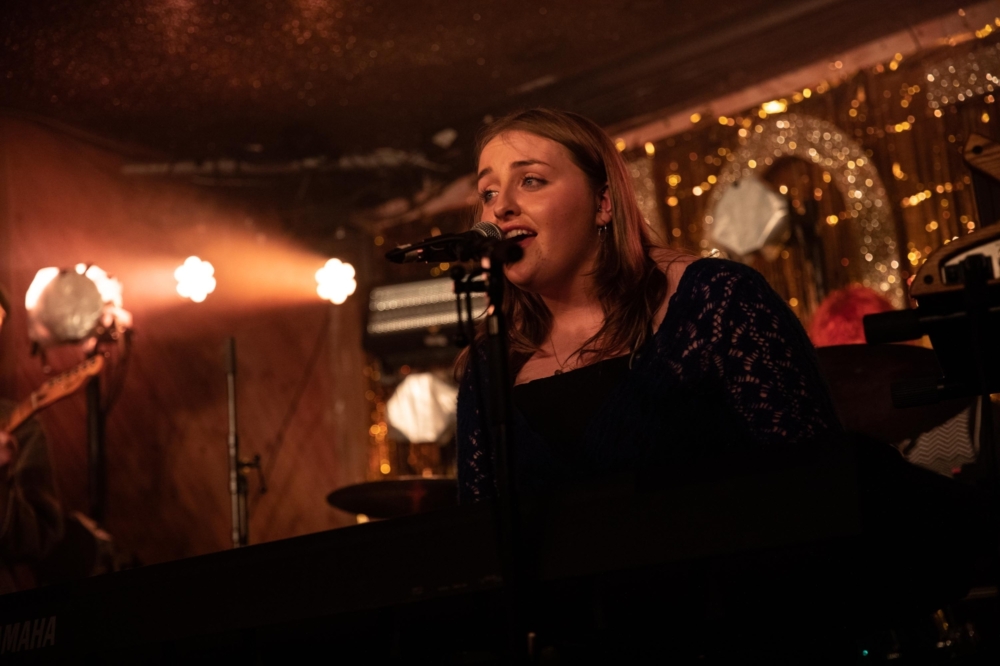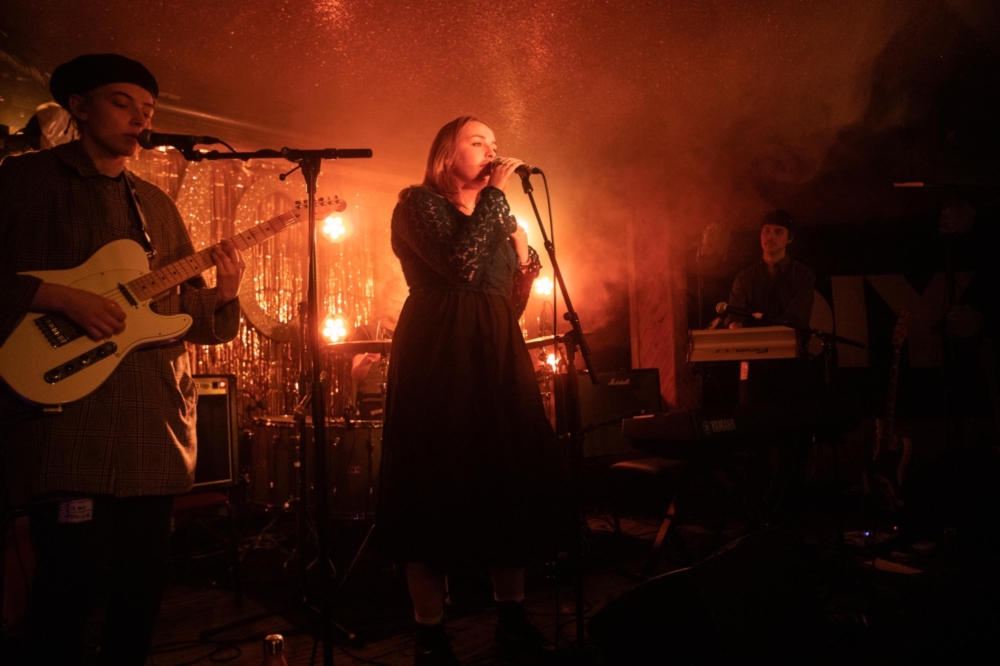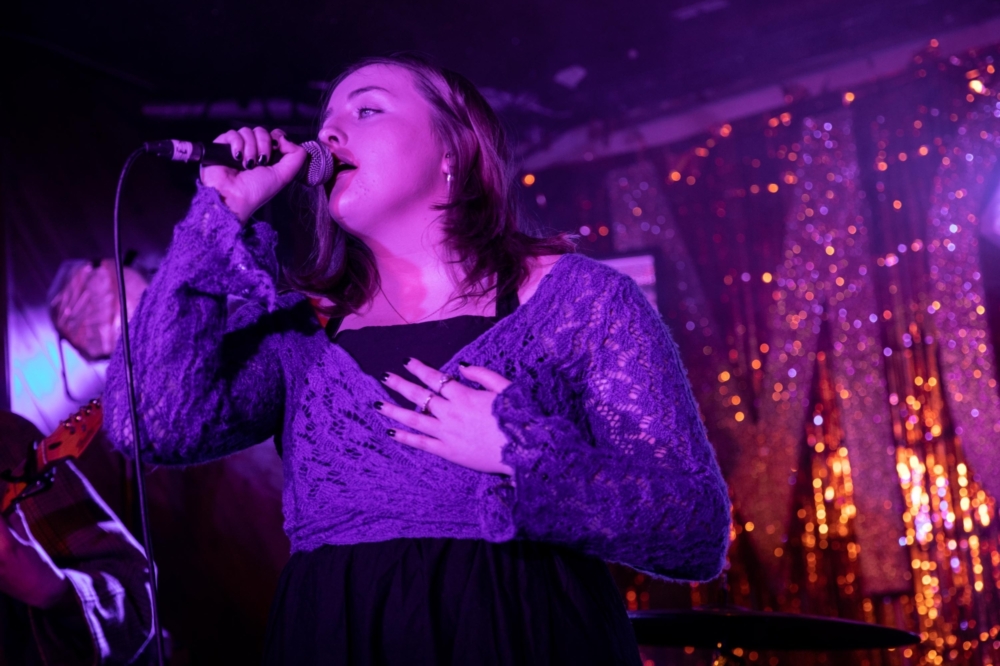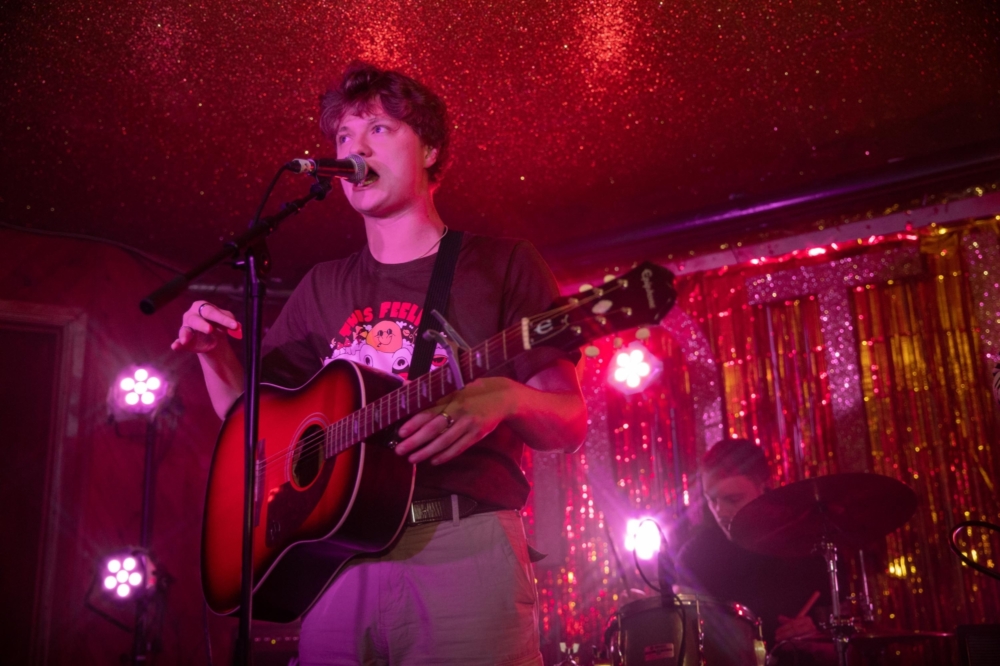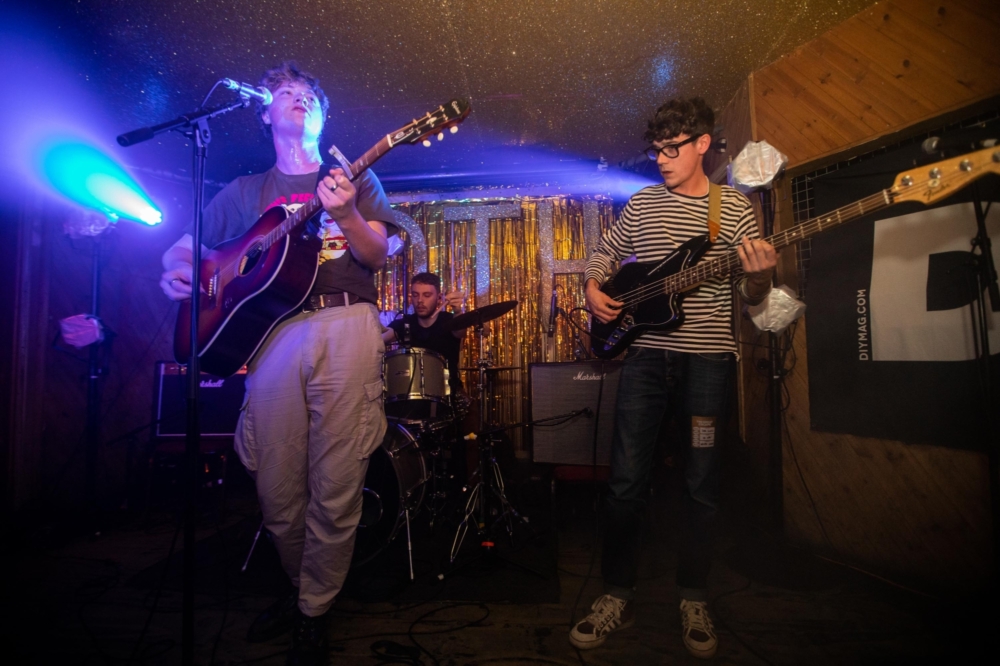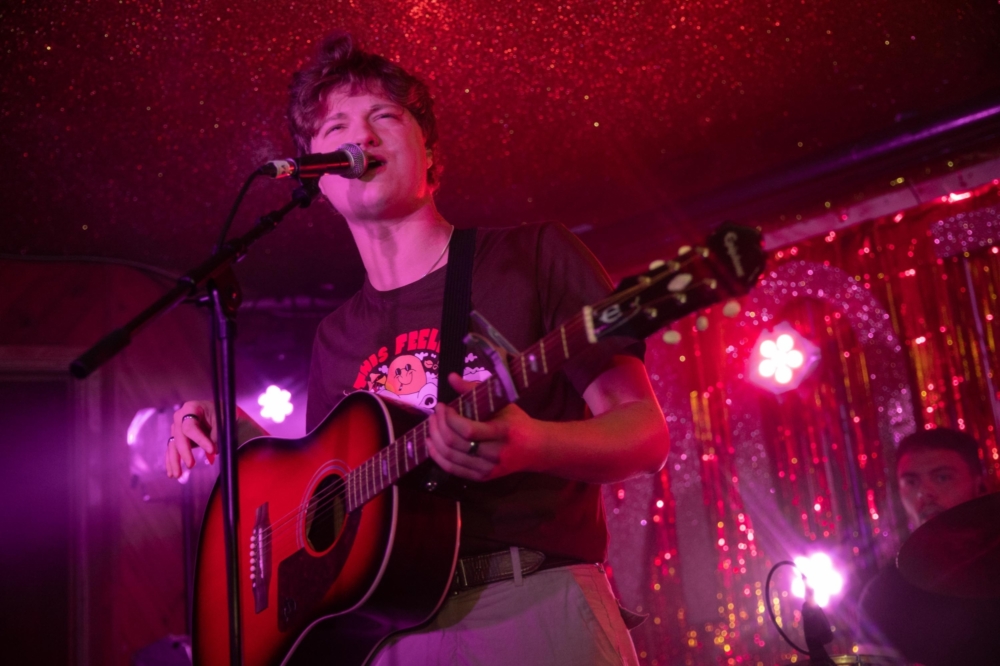 In an age where some amongst us have swapped liner notes for algorithms, there's something particularly refreshing about the fact that tonight's headliners have, to date, released precisely no music at all. But that doesn't mean The Dinner Party don't come prepared. Quite to the contrary, their set is seamlessly slick - the band's five members already looking like pros on stage, with singer Abigaille dressed in a corset she easily could've nabbed from the costume cupboard of Bridgerton. Having already built both a solid fanbase and tangible sense of buzz through solely playing live, it almost doesn't matter that none of the songs are playlist fodder just yet; the crowd's giddy response says it all.
From their brooding opener of 'Burn Alive' - which soon bursts into a gutsy glam-rock chorus - to the flirtatious bounce of 'Nothing Matters', their set sees them crib from some of music's most ambitious and artful names - David Bowie, Kate Bush, Queen, Sparks - to create a truly joyful collection of songs. At one point, they even pull out a flute for guitarist Emily to play during the darkly reflective 'Beautiful Boy' - complete with poignant light fade mid-track - as if to perfectly illustrate their commitment to theatrics, before whipping up a mosh pit for 'Lady of Mercy' just a few tracks later. A starter of mystery paired with a hefty main course of fun, it's little wonder The Dinner Party are the buzziest new act around: the hype is real.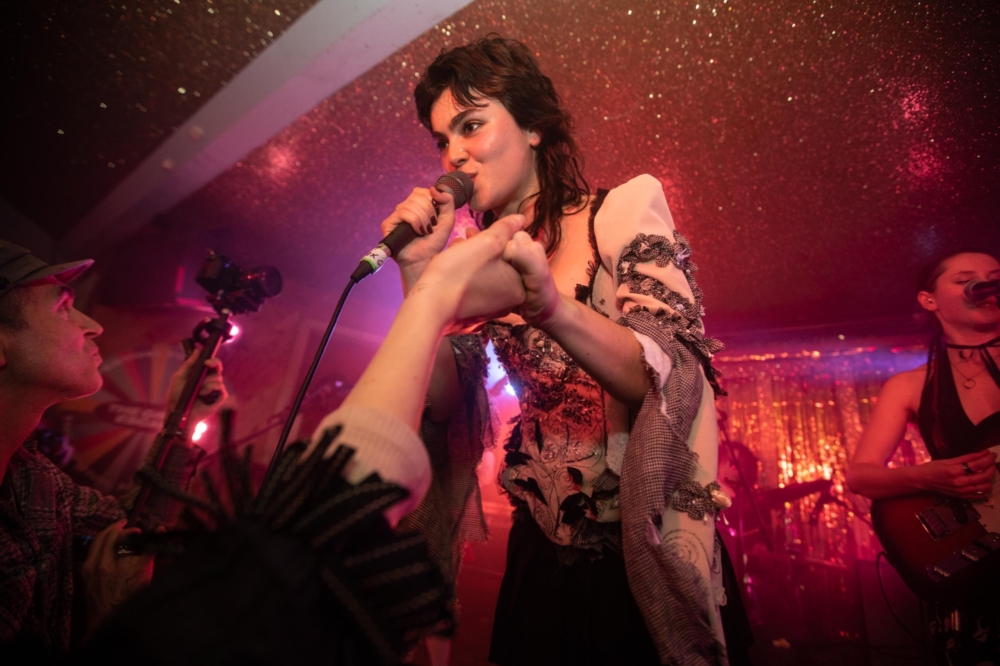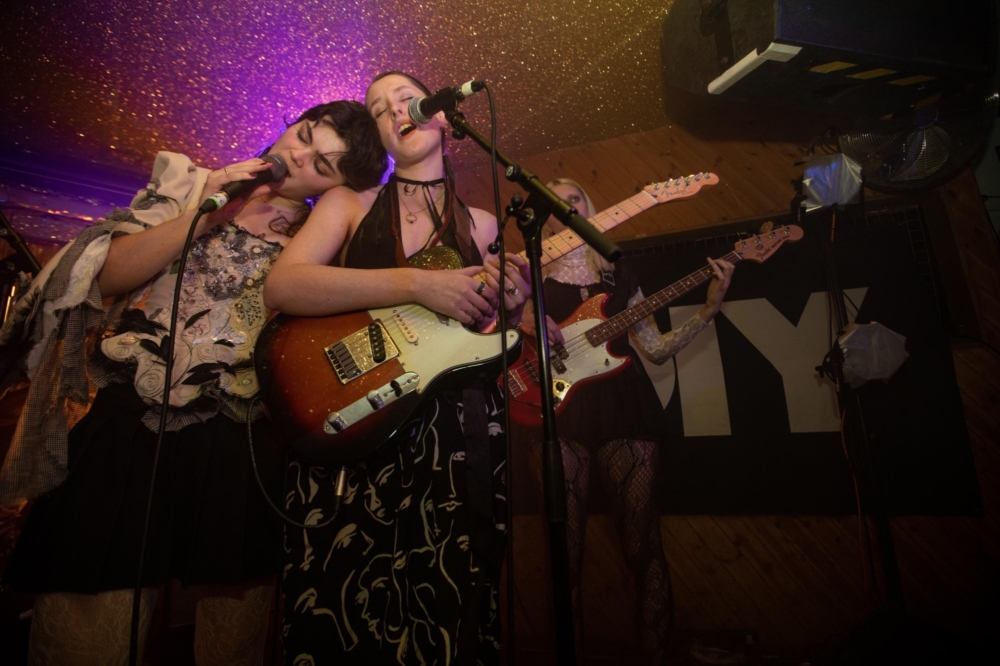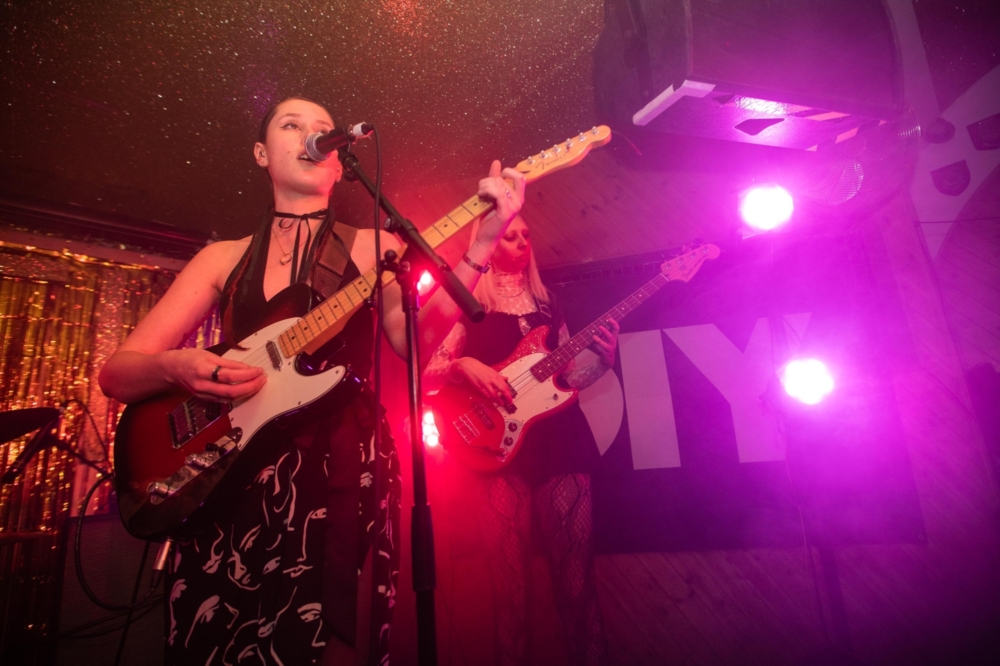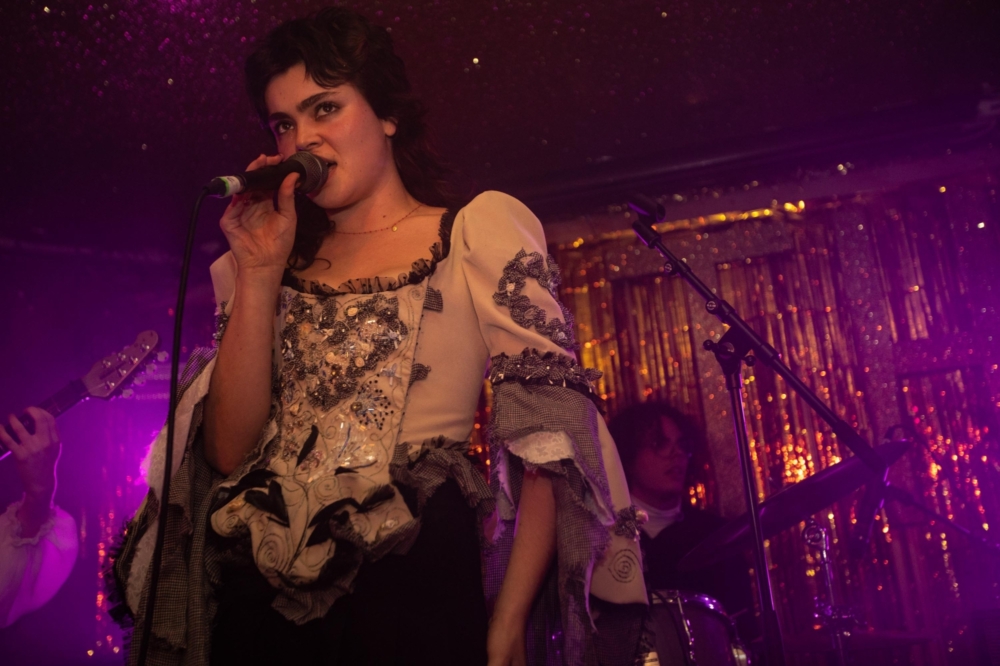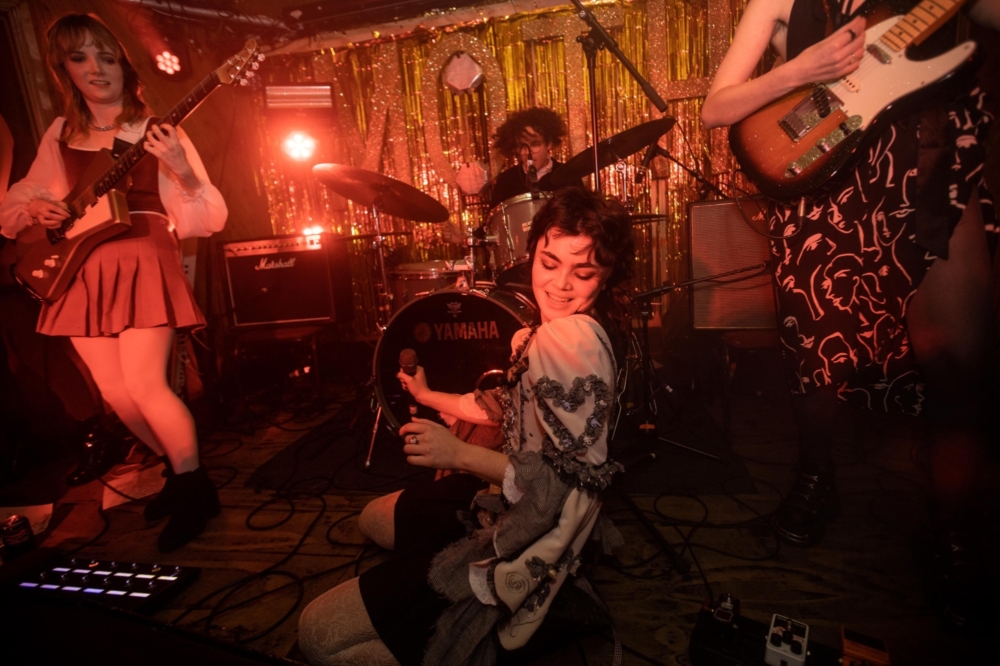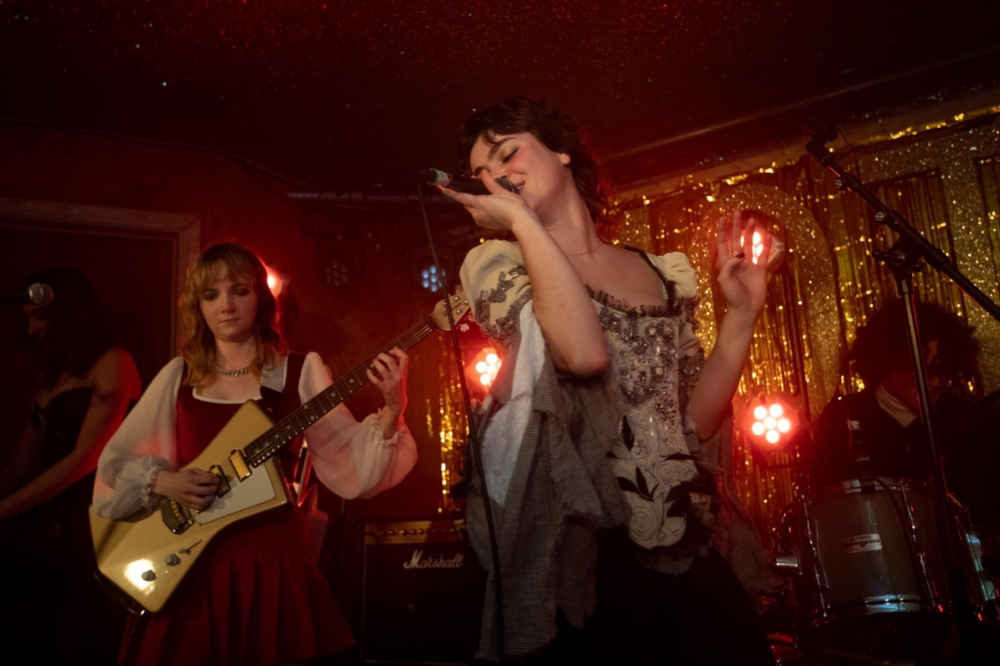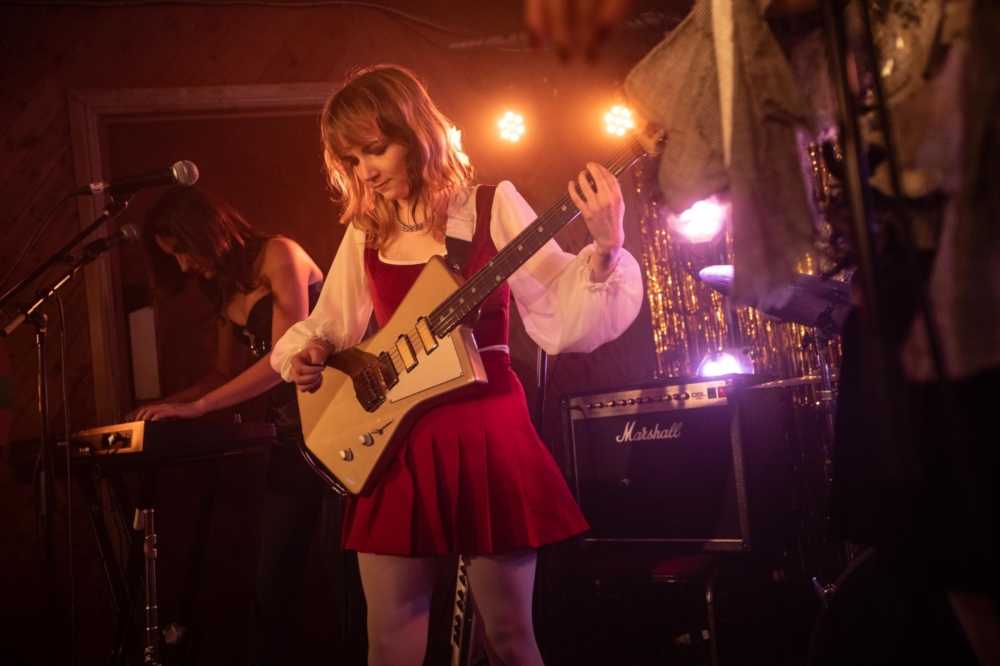 Get your copy of the latest issue
Read More