Festivals The Great Escape 2022
11th - 14th May 2022
Saddle up, here's what you'll be listening to over the next 12 months.
After two years away, the return of The Great Escape to Brighton's venues, pubs and pop-up sea front soirees feels like a more welcome start to UK festival season than ever. A potted distillation of new music's most hyped, it's a weekend to separate the genuine contenders from the well-they-sounded-good-on-SoundClouds; delightfully, the majority fall firmly into the former camp.

Kicking off with a strong challenger for the most ill-fitting band/venue combination of the weekend, Belfast's Enola Gay make the sort of music (part Rage Against the Machine, part Nine Inch Nails, with a hip hop influence that could even see them veer towards nu metal) that would normally get them thrown out of the crumbling pierside Queens Hotel for disturbing the peace. Full of proudly Irish vocals and with a pummelling relentlessness to their aggressive delivery, you suspect in the more suitable confines of a sweaty basement room they'd instigate a full riot.
Over in the outdoor Jubilee Square tent, there's a queue stretching down the street for hometown boys KEG, and for good reason: full of twitching art-punk hooks and more than their fair share of lyrical lols, the likes of recent single 'Kids' position the septet at the top of guitar music's Most Likely To. With Wet Leg, Yard Act et al leading the charge of cheeky music with a glint in its eye, KEG feel like a perfect fit to take the baton and run with it.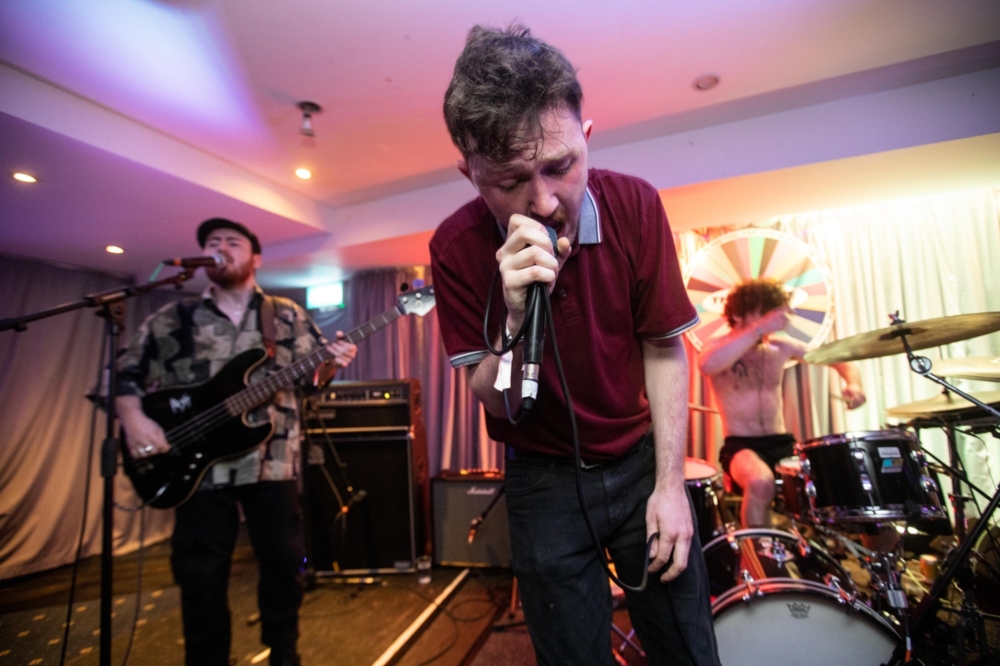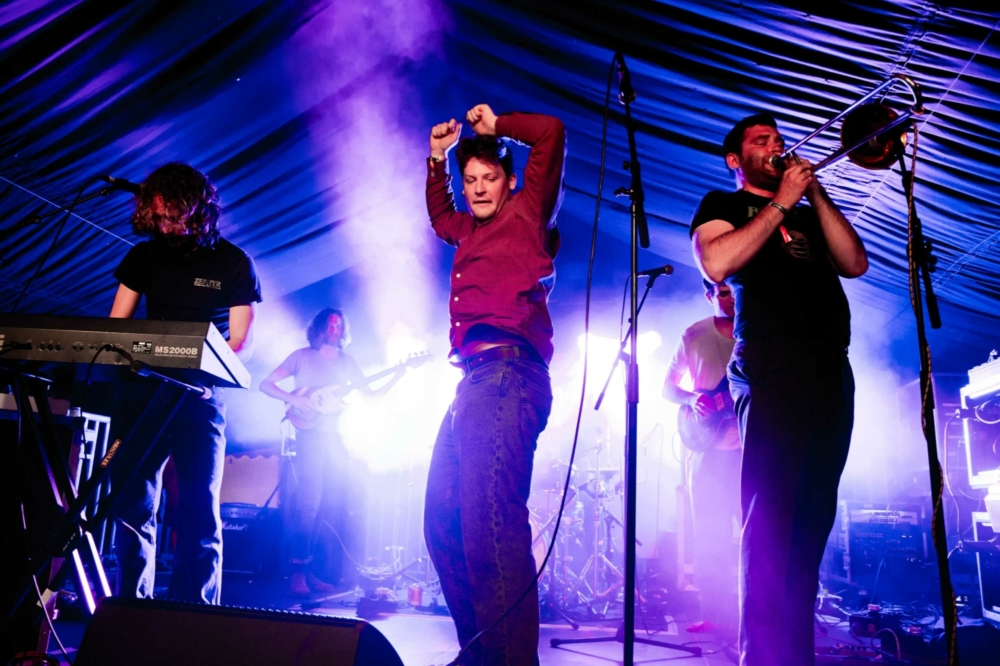 There's a smaller crowd than perhaps expected for spill tab's breezy alt-pop, with Claire Chicha and her guitar struggling to catch the immediate attention needed among the new artist battle royale of the festival. Meanwhile, down on the beach, newcomer Milo Clare also flies somewhat under the radar but there's much promise to his combination of psych and neo-soul; this year's 'Electric Connect' deserves to find a sizable audience in time.
Elsewhere, there are more laid-back vibes to be found thanks to New Yorkers MICHELLE, who deliver the sort of easy charm, casually thrown-out choreography and sweetened harmonies of a '90s R&B girl group brought into the present day. Fronted by a quartet of vocalists, it's the equivalent of being transported to the front steps of a Brooklyn brownstone, sun beating down, warm jams drifting over the breeze. A hop over town, and there's a queue snaking down the street a good half-hour before Bleach Lab take to the stage at Latest Music Bar - and it's not long before the basement room's capacity crowd fall quiet to the South London-based outfit's atmospheric dream-pop.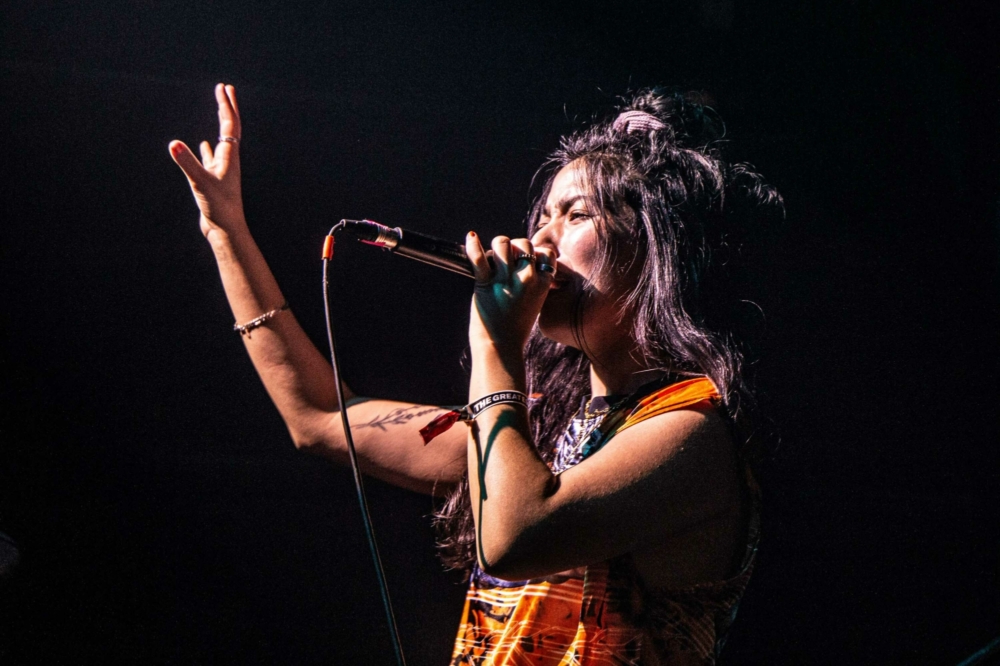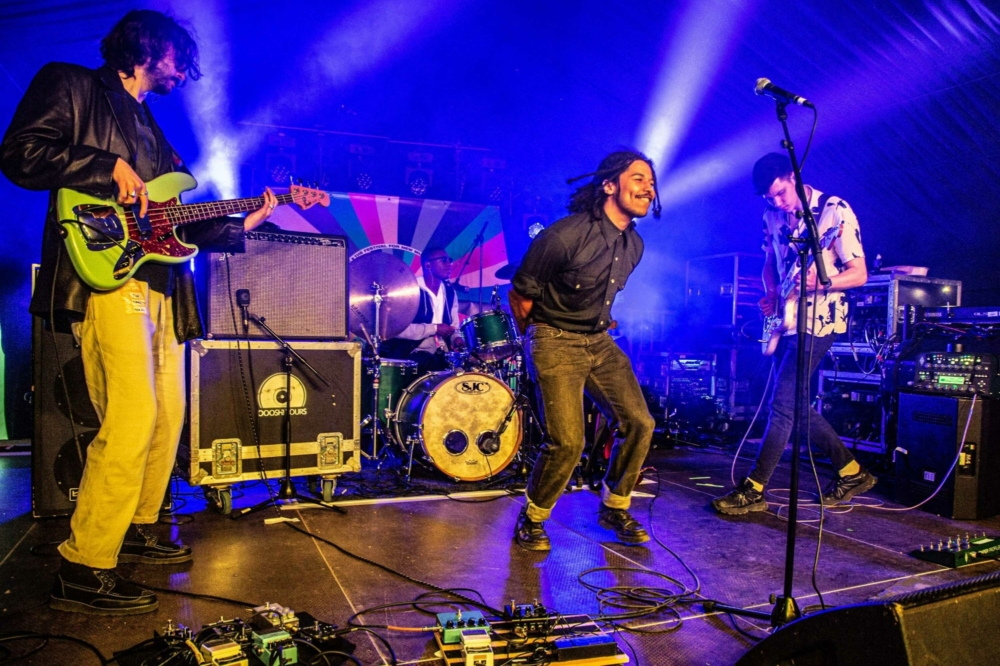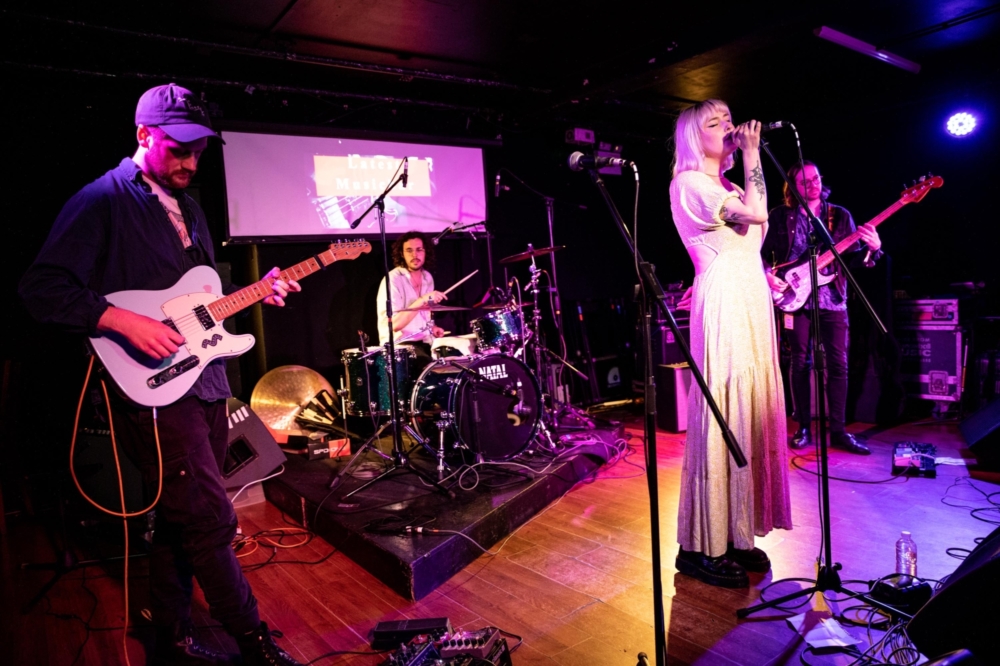 While the vast majority of today's showcases have been brimming with industry types (read: standing stoically, pint in hand, with a vague air of cynicism), Cassyette's is at least partially full of real-life fans. The front few rows of the punk-pop icon-in-waiting's audience at Chalk are bellowing back every word at the singer throughout an adrenaline-fuelled set that barely sees her stand still. And, having already charmed her way across some of the biggest festival stages - most notably with her guest appearance during Frank Carter & The Rattlesnakes' Download headline spot last year - tonight is proof enough she's just as able to win people over without any bells and whistles.
Spare a thought for Glasgow's Medicine Cabinet who, having only released their debut single 'The Signs' mere days ago following two years of increasing live buzz, face perhaps the worst technical sound problems of the entire weekend for their set at the One Church. You can tell they're a force to be reckoned with, vocalist Anna Acquroff a bright-eyed, spiky-haired magnet of a frontperson. But despite their best efforts, the band's punk-spirited pop nouse is thwarted by a soundsystem more used to mumbled prayers and a different sort of communion.
There are no such issues for New York's Been Stellar, however, who pack out their Beach Stage set with a queue stretching far past the tent. Channelling the rich guitar lineage of their city, close your eyes and you could be listening to The Strokes in their ragged-vocalled youth. But more than just a copy and paste job, there's an effortlessness here that's the real similarity between the two: Been Stellar are already throwing out sky-high hooks that most can only dream of.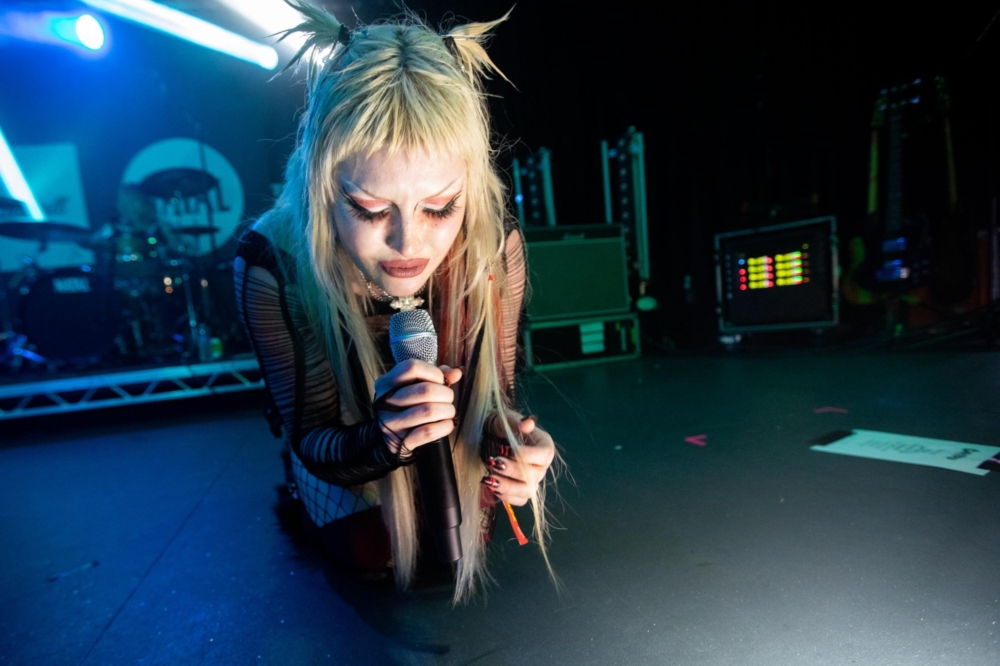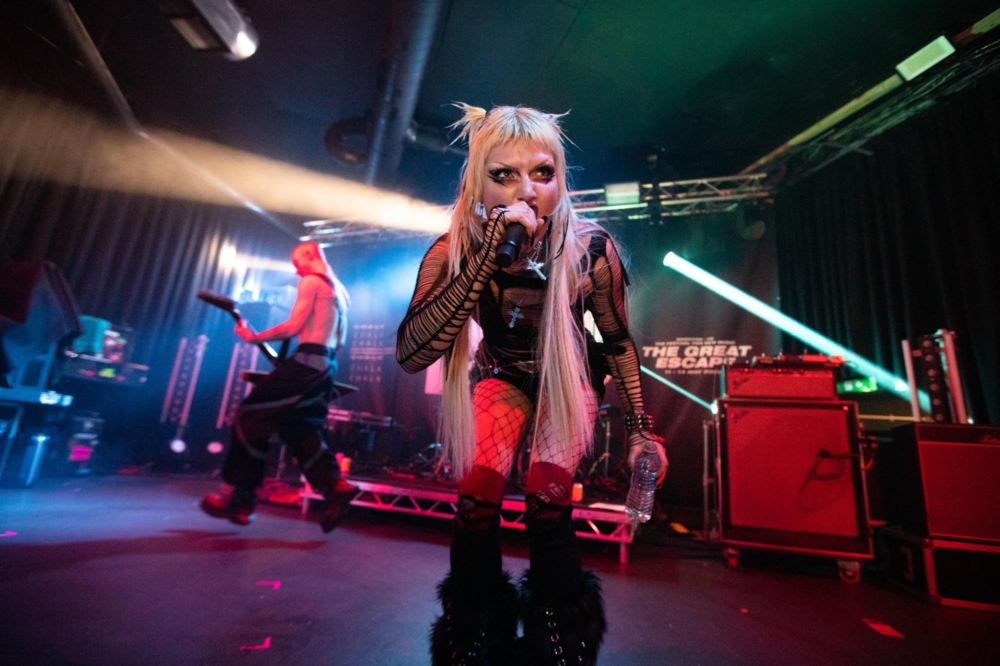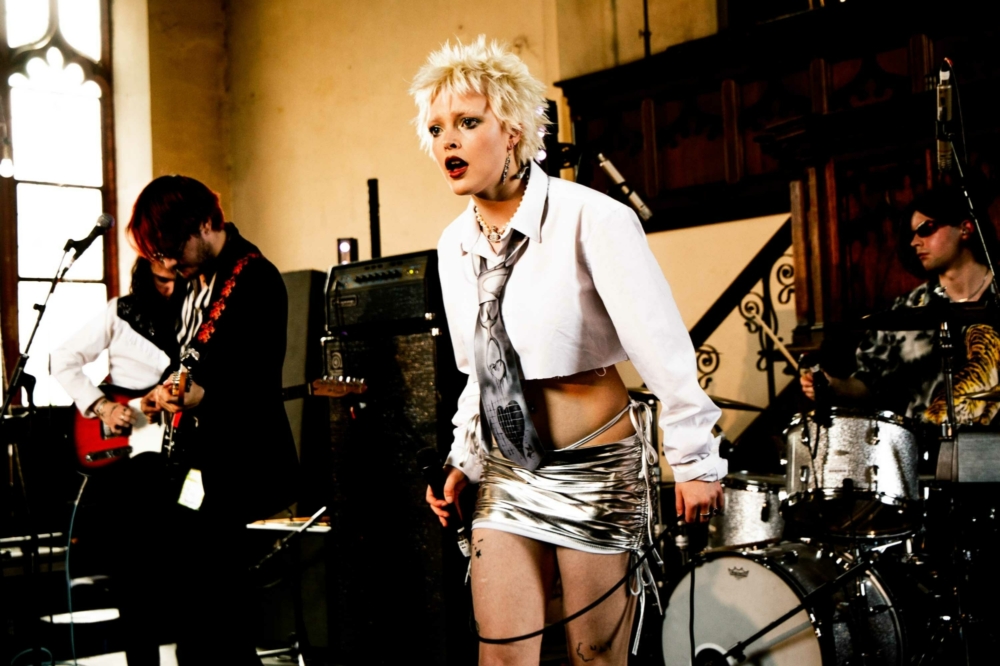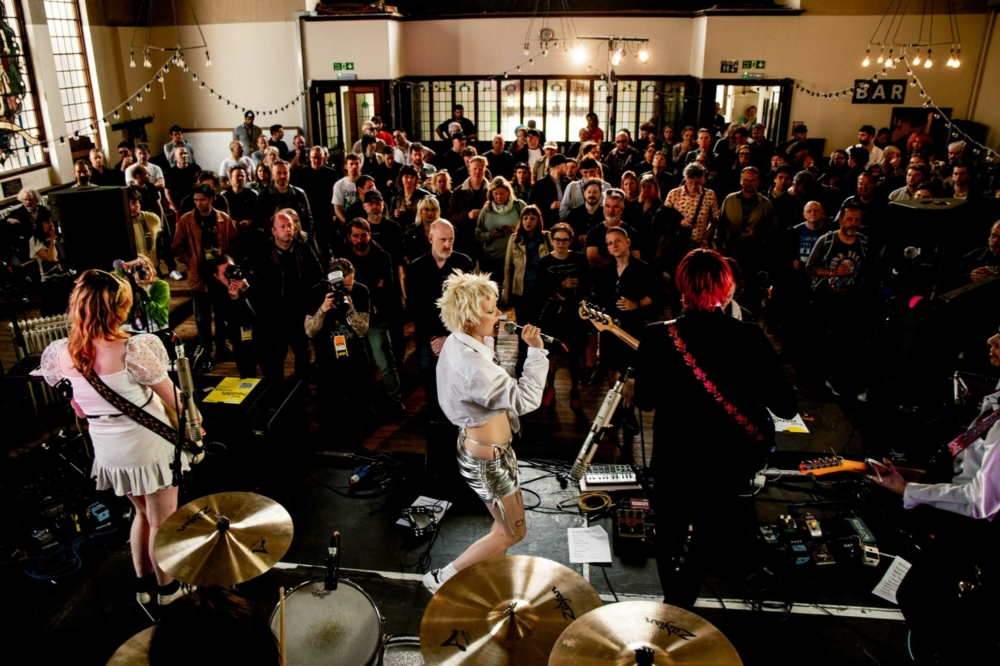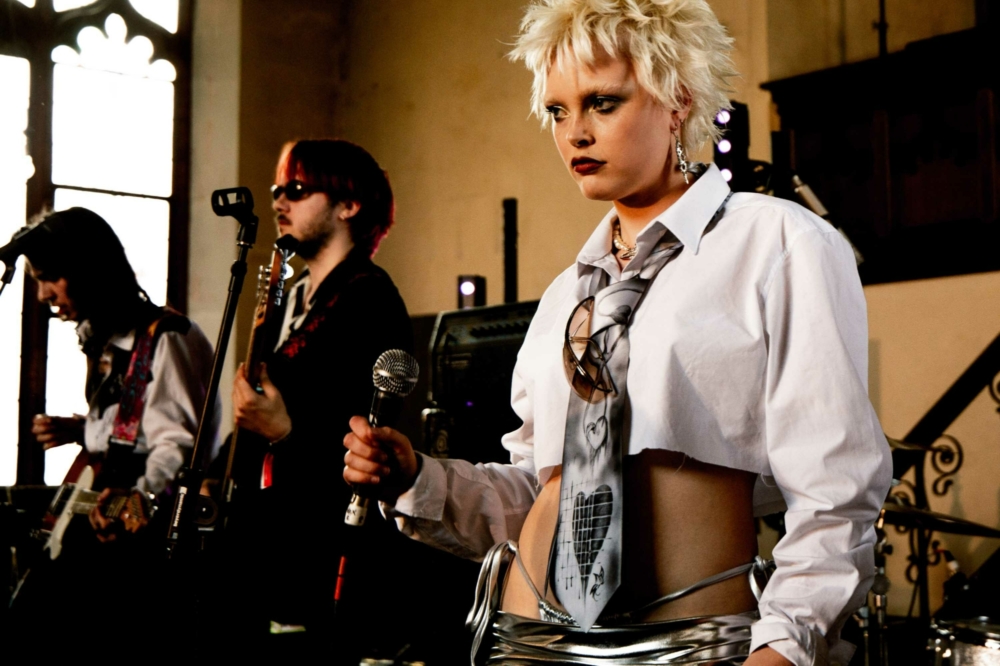 Back down on the beach and it seems the London buzz around brass-parping party starters Opus Kink has already reached out of the capital; landing somewhere adjacent to the filthy fun of Viagra Boys, but with a tongue-in-cheek-ness to their howling clarion calls, theirs is a sound born for 3am chaotic late night festival sets. By the end of summer, you suspect their star will be fully on the rise.
Willow Kayne is almost certainly the only person on this weekend's bill to have already bagged herself an Ivor Novello award, but there's nothing of the textbook industry golden child to her bratty, early Charli XCX-esque pop. Backed by bubblegum-hued '90s iconography, with a rapt crowd of young girls at her feet, highlights including 'Two Seater' and 'I Don't Wanna Know' are all kinds of sassy fun. A mere hop next door, meanwhile, finds Indigo de Souza making a bid for the set of the weekend. Blessed with a vocal prowess that's at once commanding, playful, strange and beguiling, the North Carolina singer flips between mesmeric intensity and riffy fun at the blink of an eye; with all the tools at her disposal, Indigo makes the truly special look easy.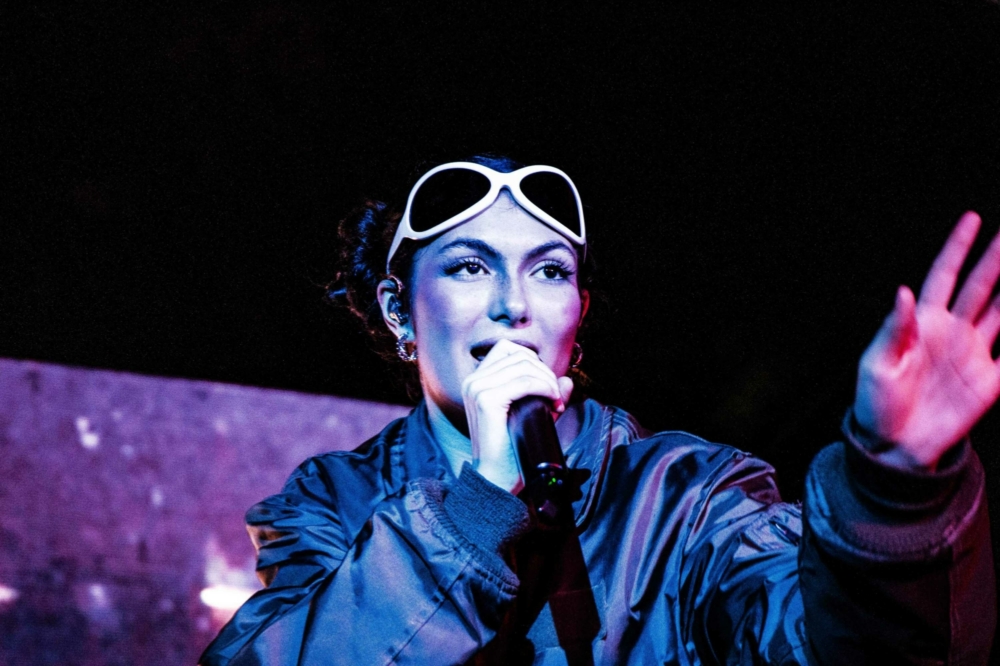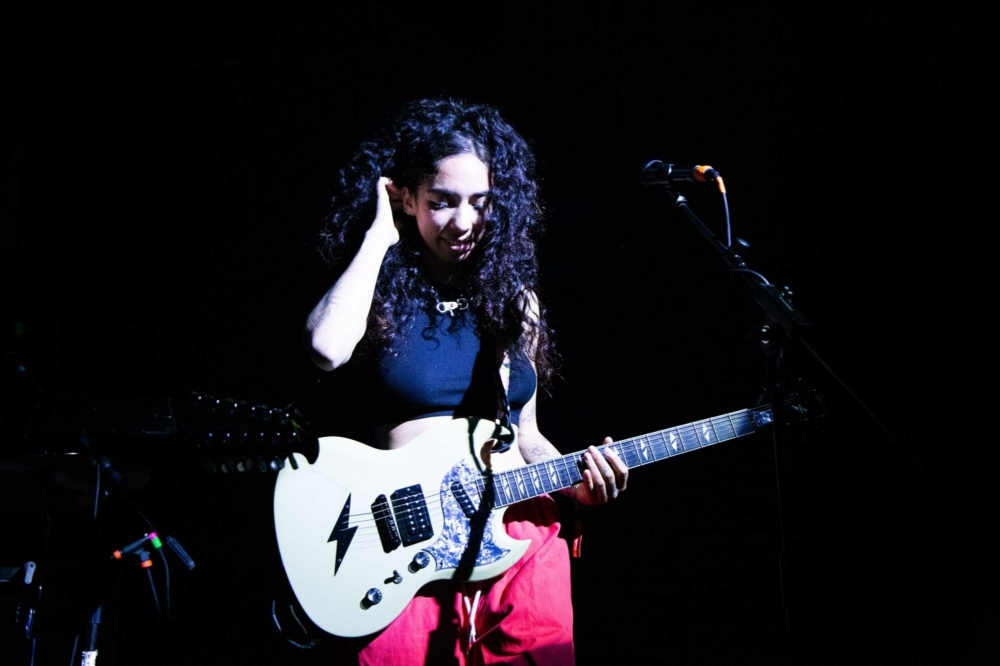 There's a beautiful contrast to open the DIY Stage at Horatio's. For while the sun is gloriously beaming through the venue's many windows, and there's still a handful of tourists lingering on the closing pier outside, Melbourne exports HighSchool's set is pure '80s goth, with Joy Division-inspired basslines nestled against icy synths. It's then another 180 for Leicestershire's SOFY, whose none-more-wholesome indie pop brings to mind early Kate Nash, and comes courtesy of a backing band wearing identical pink boilersuits. There's even time for a cheeky Eminem sample, much to the audience's simultaneous confusion and joy.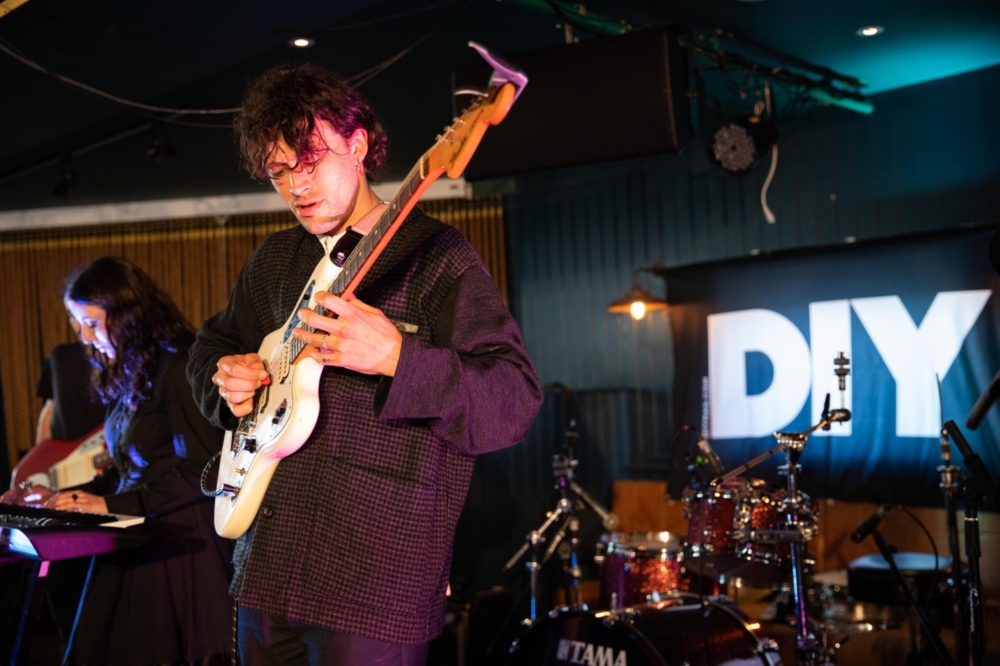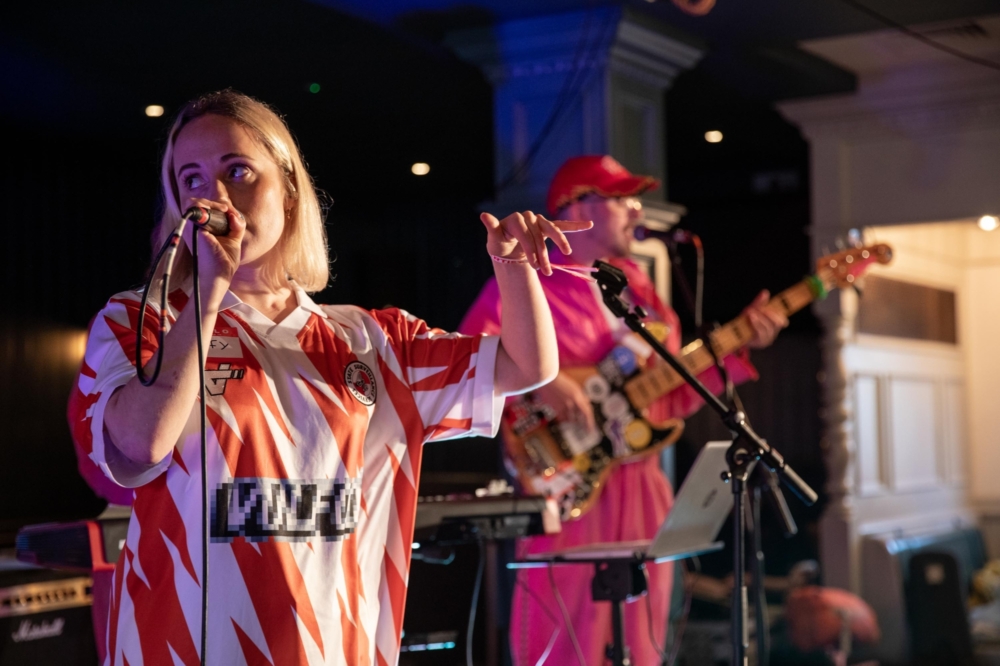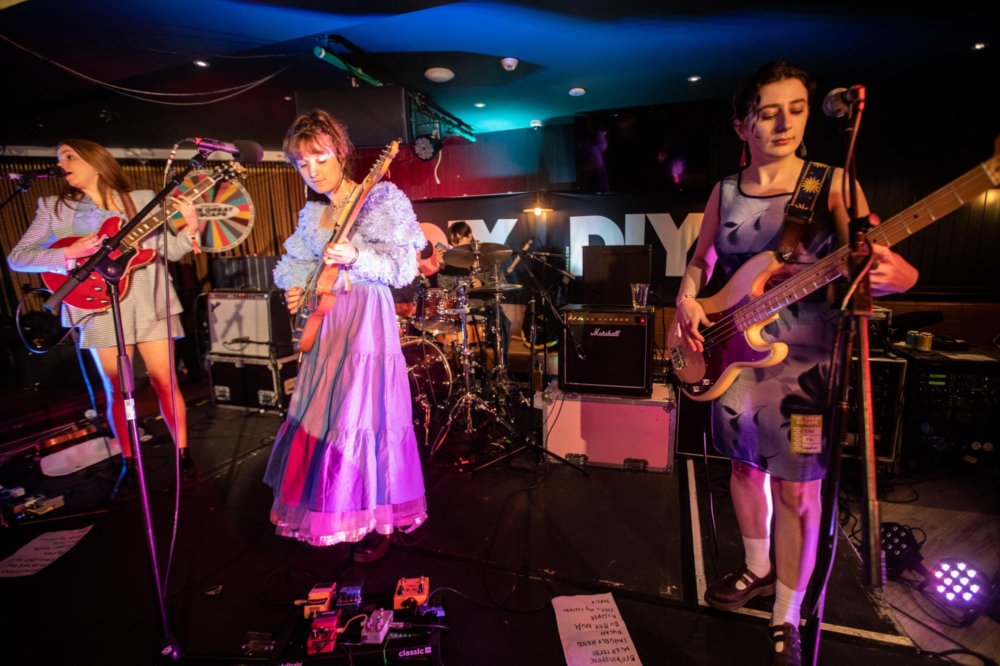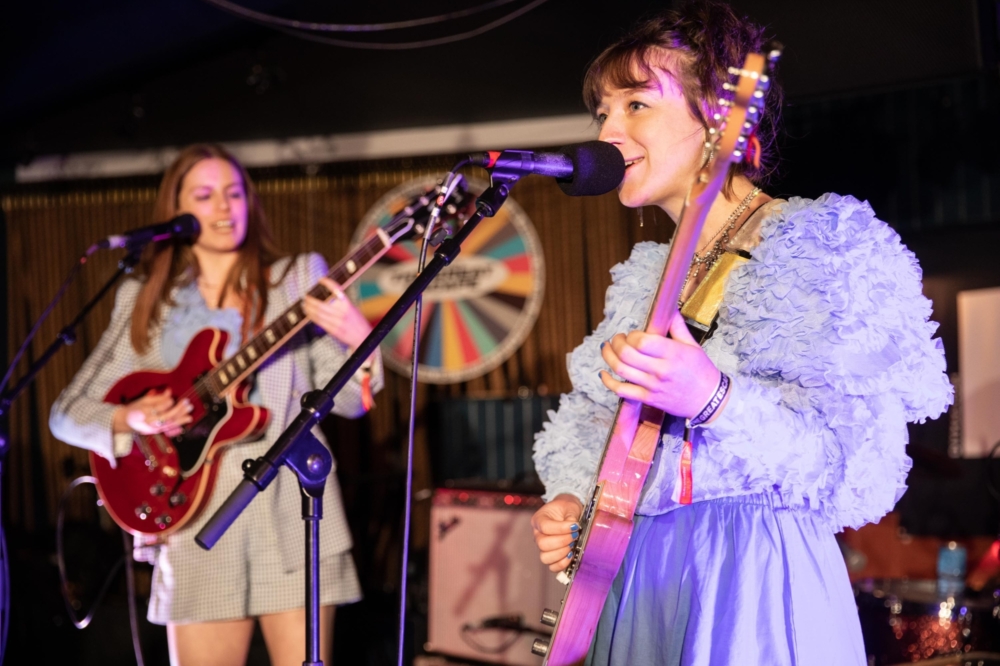 Continuing the night, Prima Queen might look all sweetness and light (co-vocalist Louise Macphail's Cinderella-esque ball gown a particular treat) but there's angst and bite to their heart-on-sleeve missives - particularly on as-yet-unreleased track 'Eclipse', its chorus built for heartbroken bedroom wailing.
Following them, recent Dirty Hit signee Wallice feels like a fairly certain bet in terms of future stardom. It's not just in the already-anthemic likes of '23' and 'Punching Bag' - yearning, wide-eyed songs that have already earned the LA singer a respectable fanbase - but in the way material from just-released EP '90s American Superstar' pushes those ideas into weirder, scuzzier territory. 'Rich Wallice' is a wonderfully warped indicator of where she could go; in an alternate universe that's perhaps not completely out of sight, Wallice is the Olivia Rodrigo of the indie-sphere.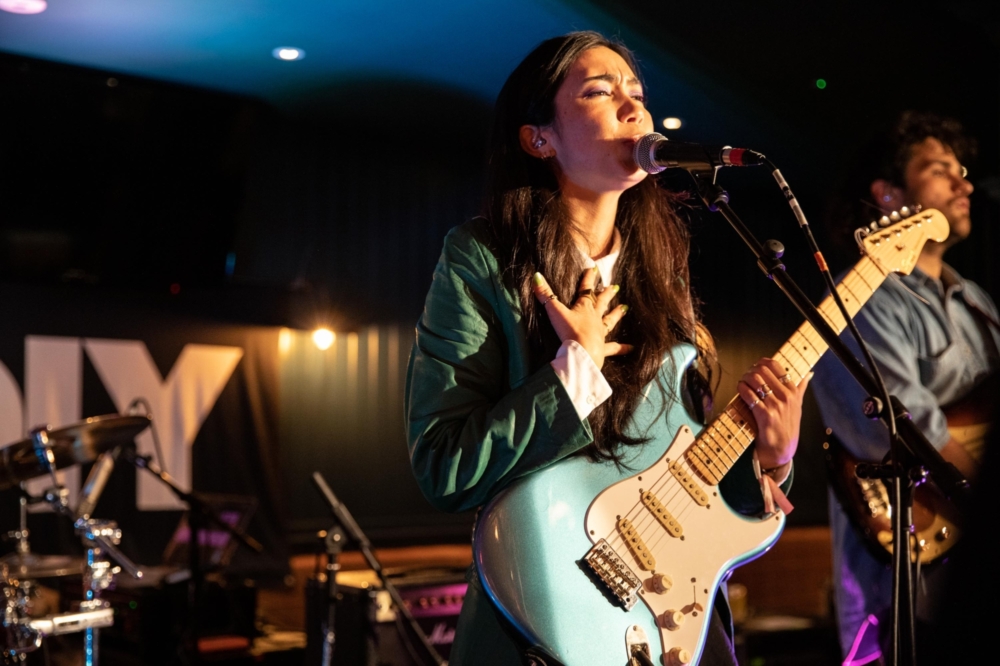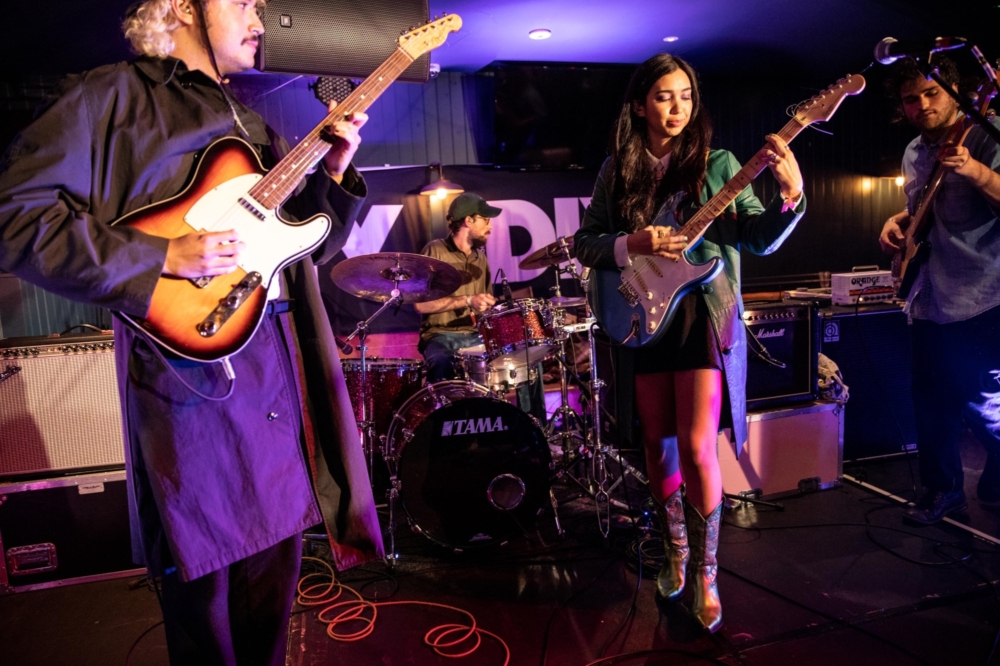 With fellow LA travellers Momma rounding out DIY's stage with a delightfully fuzzy set of alt-rock gems, tracks such as recent single 'Rockstar' showing the duo (plus band) as one capable of playfully ribbing the genre's more staid tropes whilst also riffing hard, there's time for a last hop over to Chalk for a party truly worthy of a Friday night. In one corner, Working Men's Club, replete with a gurning, tummy-rubbing singer in Syd Minskey-Sargeant who has either taken all the drugs in Brighton or has been watching a little too many Fat White Family sets in his time; in the other, the true people's princess Lynks, who enters for their triumphant closing set to the strains of 'Here Comes The Bride' (whilst wearing a full leather gimp outfit, natch) before slaying with the sort of giddy, glorious performance that might well make them the greatest entertainer of our times. And if that's not a victorious way to do a festival, we don't know what is.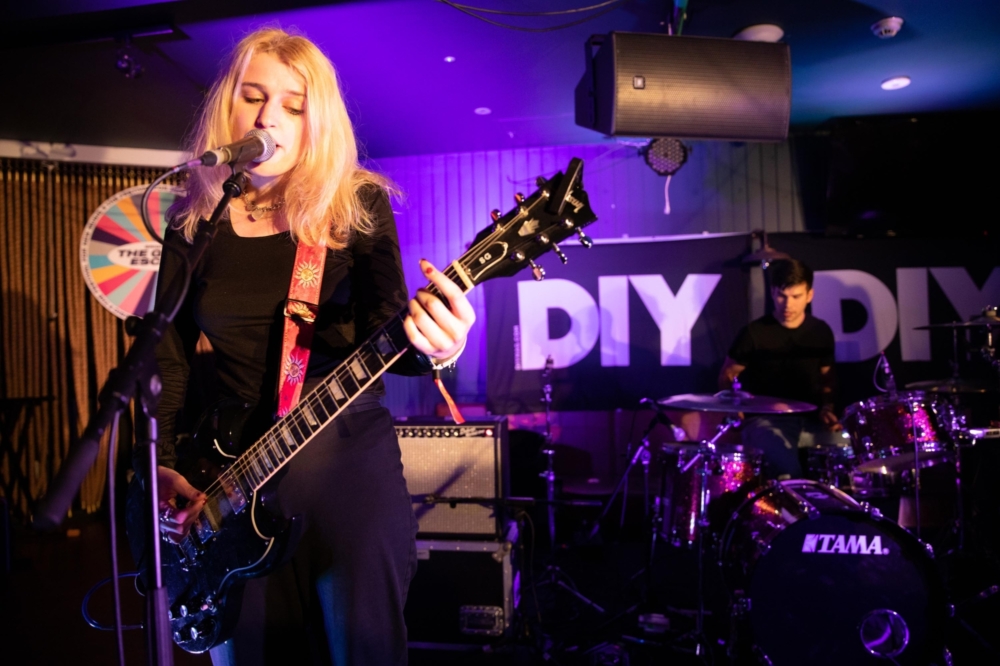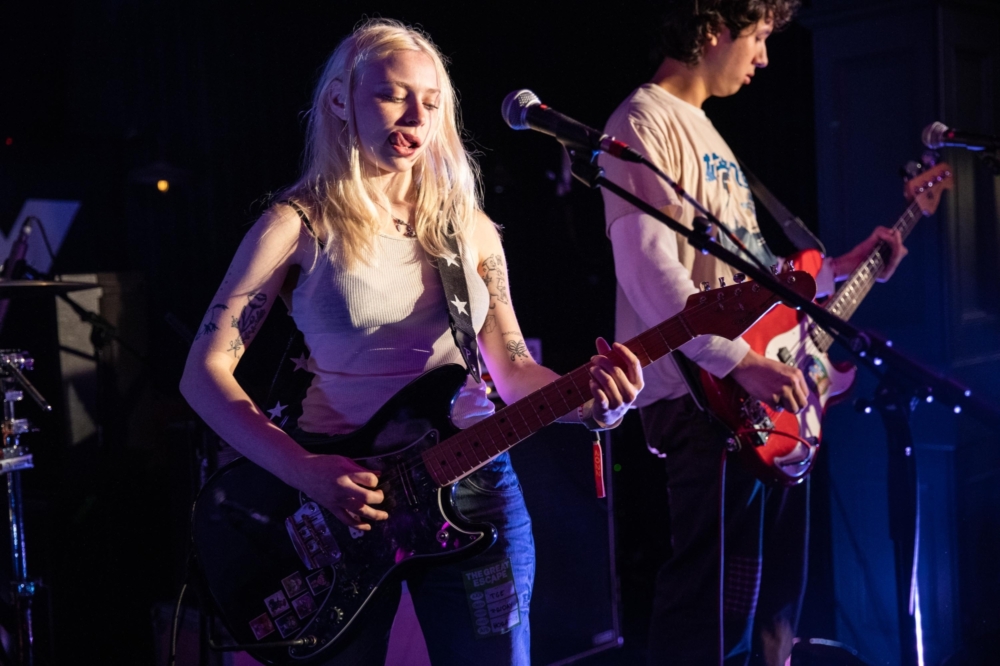 Get your copy of the latest issue
Read More