Live Review
Thursday, Mad Cool 2022
7th July 2022
Foals, St. Vincent and Sigrid also graced the Madrid stages last night.
Heading up the bill for a second stacked day of Madrid's Mad Cool, The Killers, as ever, understand the assignment. Seasoned headlining pros and consummate showmen, it's not just that they've got a back catalogue of bangers to rival any stadium-slaying band out there, the difference lies in the extra little splashes of magic Brandon Flowers and co still make the effort to pepper the set with. Tonight, 'Human' comes backed by its Spanish translation 'HUMANOS' beamed in huge letters behind the band, while Flowers' chat might not be medically advisable but gauges the tone of the festival's first year back perfectly: "This is no isolation. This is a superspreader event. Respect peace, respect love and respect rock'n'roll".
In amidst the endless hits - from an early, still-pounding 'Jenny Was A Friend Of Mine' through a sweeping 'Read My Mind' to a closing triple threat of 'All These Things I've Done', 'When You Were Young' and, of course, 'Mr. Brightside' - also comes the debut of new track 'Boy'. Rousing and with a refrain of "don't overthink it, boy", it all comes buoyed (boom-tish) with melodic patters reminiscent of Erasure's 'A Little Respect'.
Earlier in the afternoon, Modest Mouse's idiosyncratic indie makes for the perfect soundtrack to the blistering near-40 degree heat, the likes of 'Float On' and a closing 'Dashboard' spirit-lifting without demanding too much of a mosh. Over on the second stage, however, Amyl & the Sniffers clearly didn't get the memo and proceed to pummel through a set that could induce heatstroke. Singer Amy Taylor remains unphased, however, stalking the stage and spitting out 'Guided By Angels' and 'Security' with the sparky aggression of a caged animal let loose.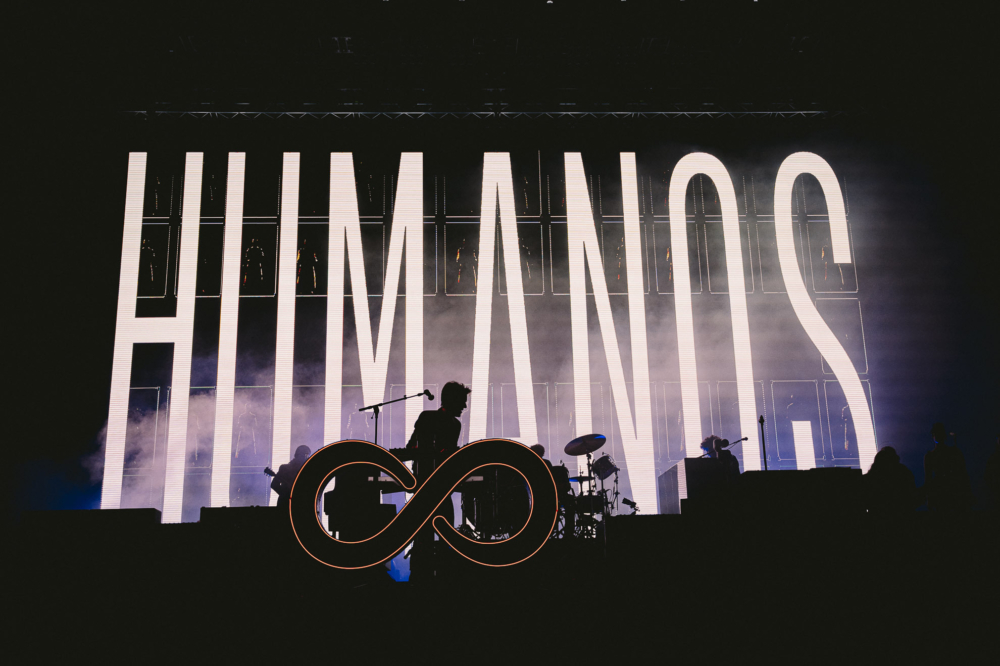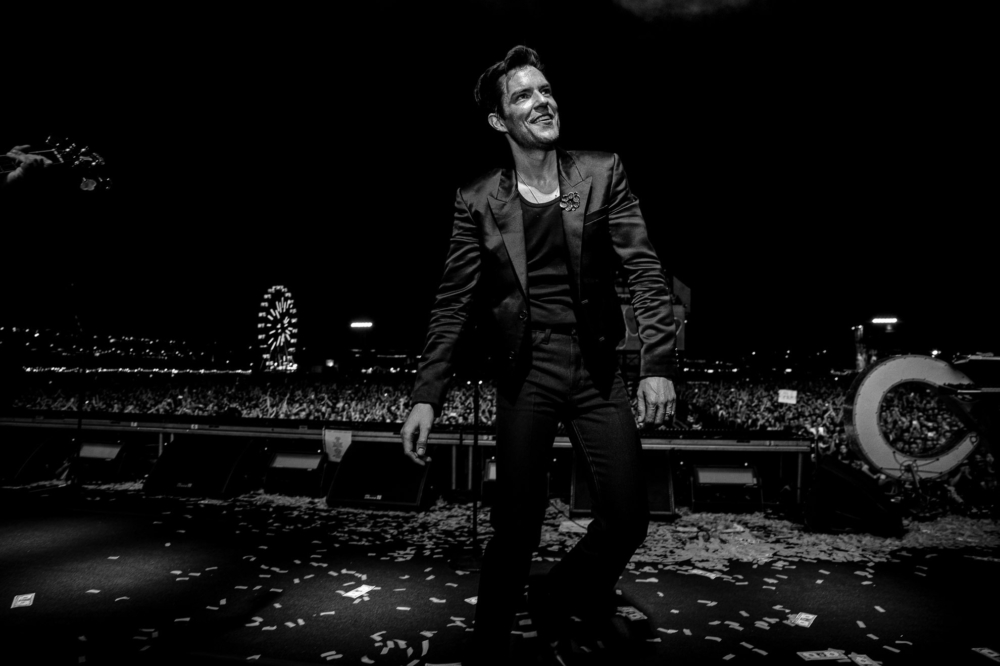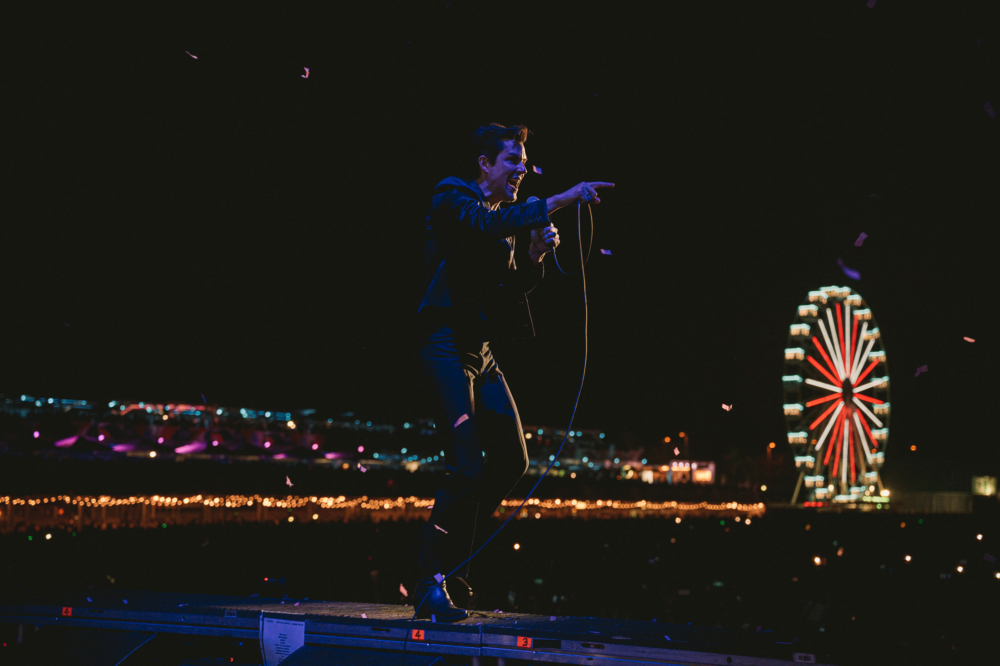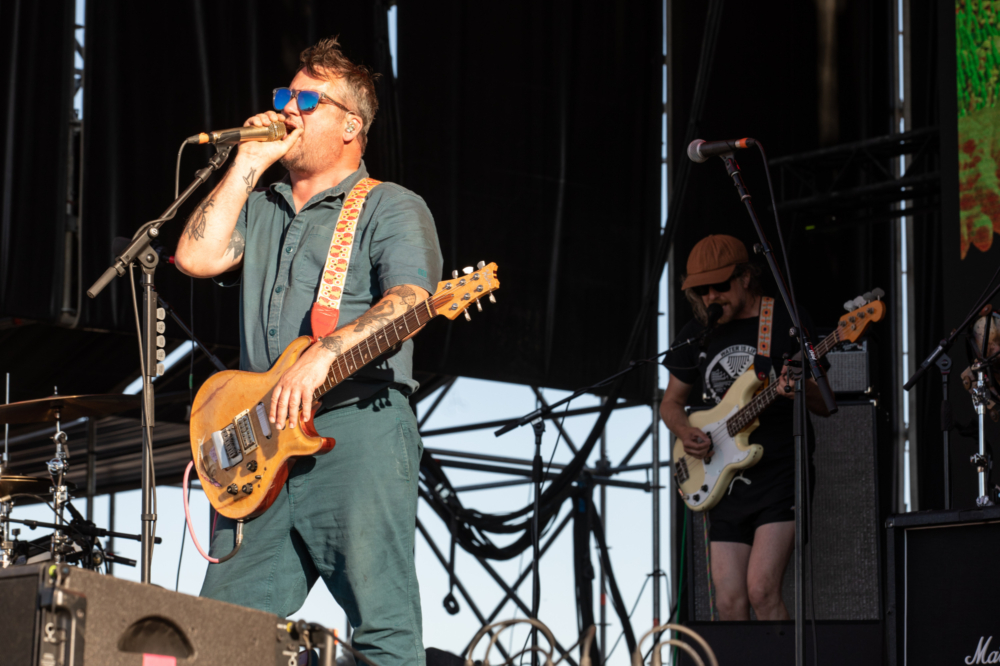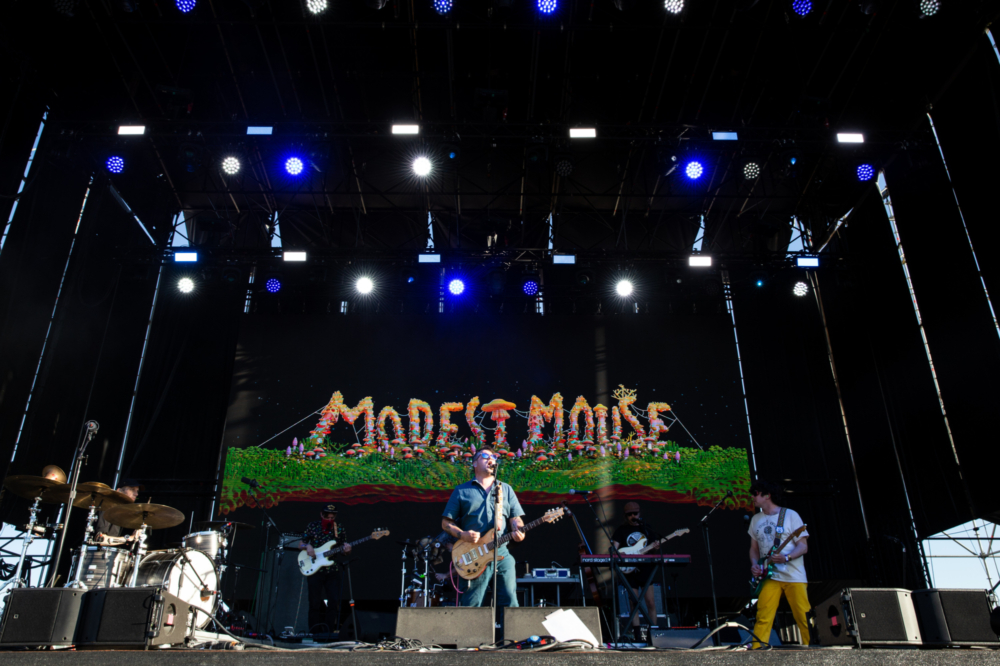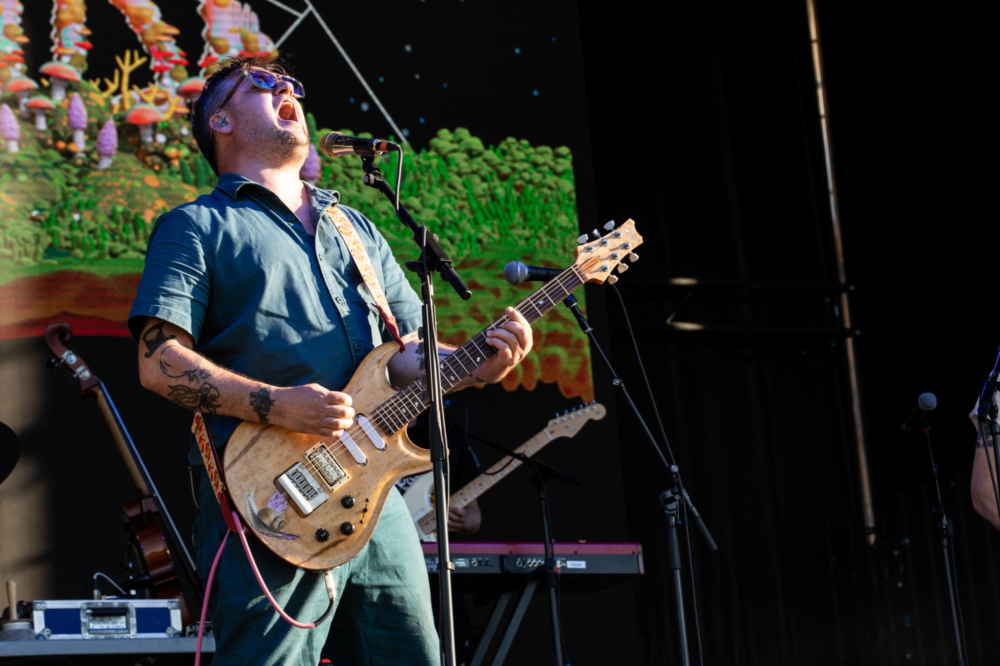 'Coffee' may have been the viral sensation that's packed out Beabadoobee's tent today, but amidst a set that points towards forthcoming second LP 'Beatopia', its acoustic wares seem almost throwaway in comparison to what the London singer is capable of these days. Instead, it's the grunge punch of first album track 'Care', or the slow-building catharsis of newie 'See You Soon' that hit hardest, the singer's soft vocals nestled at their core.
Over on the Region of Madrid stage, Sigrid is a perma-grinning, bounding ball of energy with hooks for days. Oldies 'Sucker Punch' and 'Don't Feel Like Crying' still ring with joyful energy whilst 'Don't Kill My Vibe' - introduced as the song that started it all - receives a justified mass sing-along.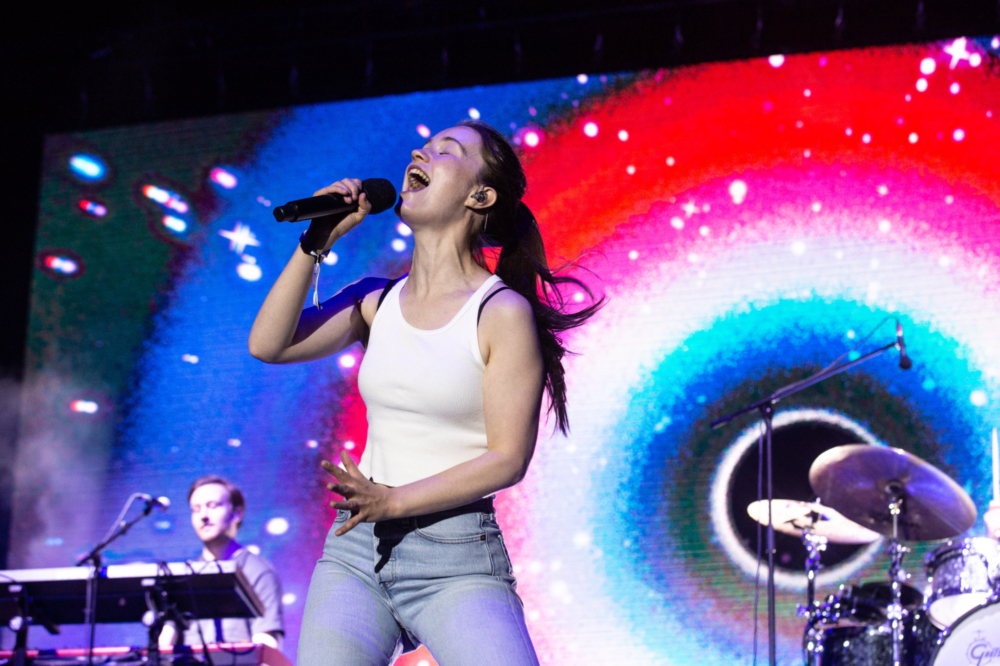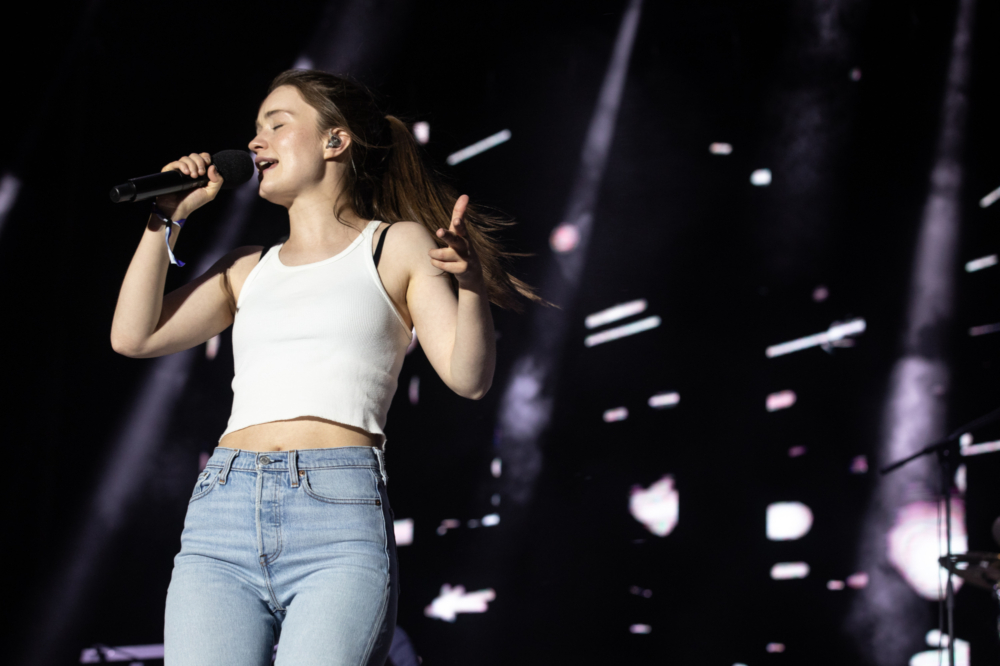 Following the Norwegian singer, St Vincent drew the short straw when it came to today's schedule; the final notes of 'The Man' have barely rung out before she takes to the stage. Where touring for 2017's 'Masseduction' was a masterclass in minimalism, with a latex-clad Annie Clark shredding stony-faced as the sole element on often cavernous stages, it seems she's opted for a full 180 now taking 'Daddy's Home' around the world. Backed by a trio of backing singers, and a band that includes guitarist Jason Faulkner and bassist Justin Meldal-Johnsen (both alumni of Beck touring lineups; the latter behind the desk for Paramore's self-titled and Wolf Alice's Mercury-winning 'Visions of a Life'), she's the ringmaster of a lesson in '70s maximalism: all are decked in outfits paying homage to the decade; the group collectively are impeccably choreographed and suitably theatric. The music matches too: opening number 'Digital Witness' is given a full sleazy funk makeover, while 'Birth In Reverse' grows ever more skittish as time goes on. 'Los Ageless', meanwhile, makes use of a filthily deep bassline, and burrows towards rave territory.
It's left to Foals to close out Mad Cool's Thursday night - a job which they relish with party-starting intent from the off. If 'Wake Me Up' is a suitably rousing opener, then these days the band have worked out how to pace a festival set like this perfectly - building from crowd-pleasing big hitters ('My Number', 'Mountain At My Gates') through to a ravey mid-section ('2001', 'In Degrees'), via a brief moment of catharsis in 'Spanish Sahara' to a close that, as Yannis Phillipakis declares, is "just face-melters" until the home straight. By the time they've roared through 'Two Steps, Twice', there's not a body in the field that could deny their dominance.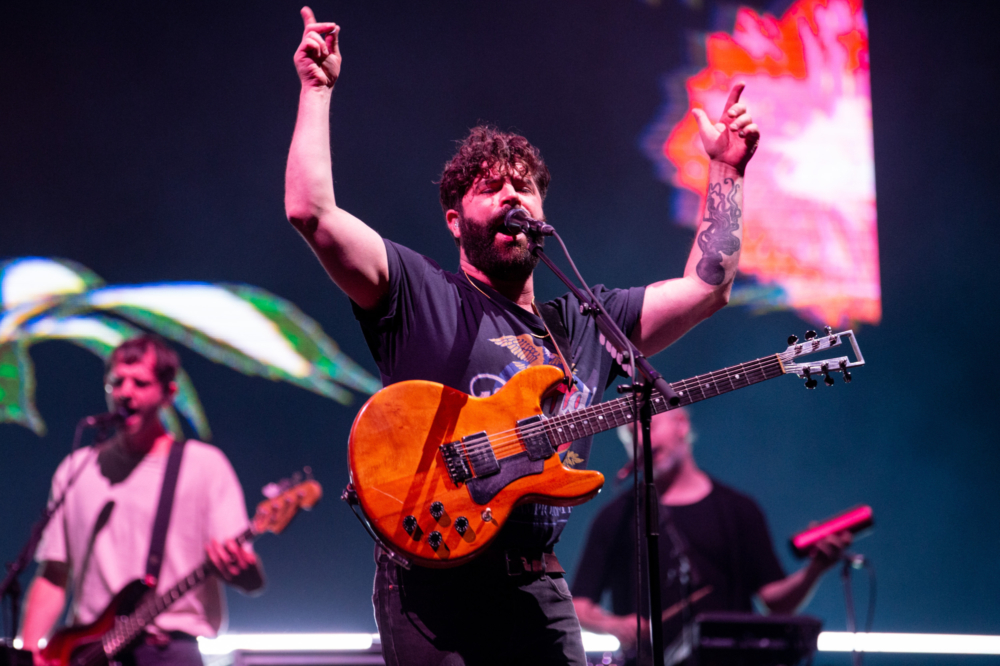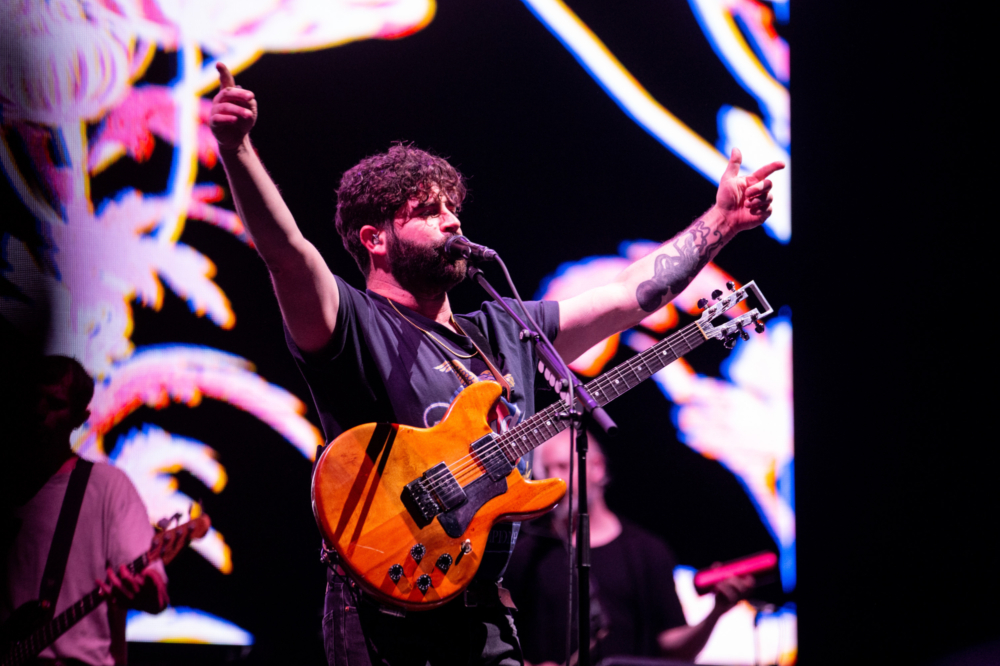 The Killers photos By Rob Loud.
Visit our Mad Cool hub across the weekend for all of our Mad Cool 2022 coverage.
Read More